Fed up with winter? It's time to think about putting away your winter boots and open your windows, because March has finally arrived!
Even if the weather still needs some more time to catch up, most of us are ready to get the spring mentality on and come back to life fresh, with a clean house, a new wardrobe, and better habits. And let's not forget the amazing celebrations that this month has in store: Women's Day and St. Patrick's Day! Who isn't getting excited about March?
Your customers definitely are! 
This is why we put together a few great SMS templates that you can use this March to get anticipate your shoppers' needs and make the most of spring sales! 
Note: Recart SMS customers can activate these templates straight from this blog post!
International Women's Day – March 8, 2022
There are so many wonderful, strong women in this world! Encourage your customers to celebrate themselves and all the special ladies in their lives with a Women's Day Special Offer! With our SMS template, you can send out a 10% coupon within seconds, or customize it any way that fits your brand: for example, dedicating 15% of each sale to a charity that helps women all over the world.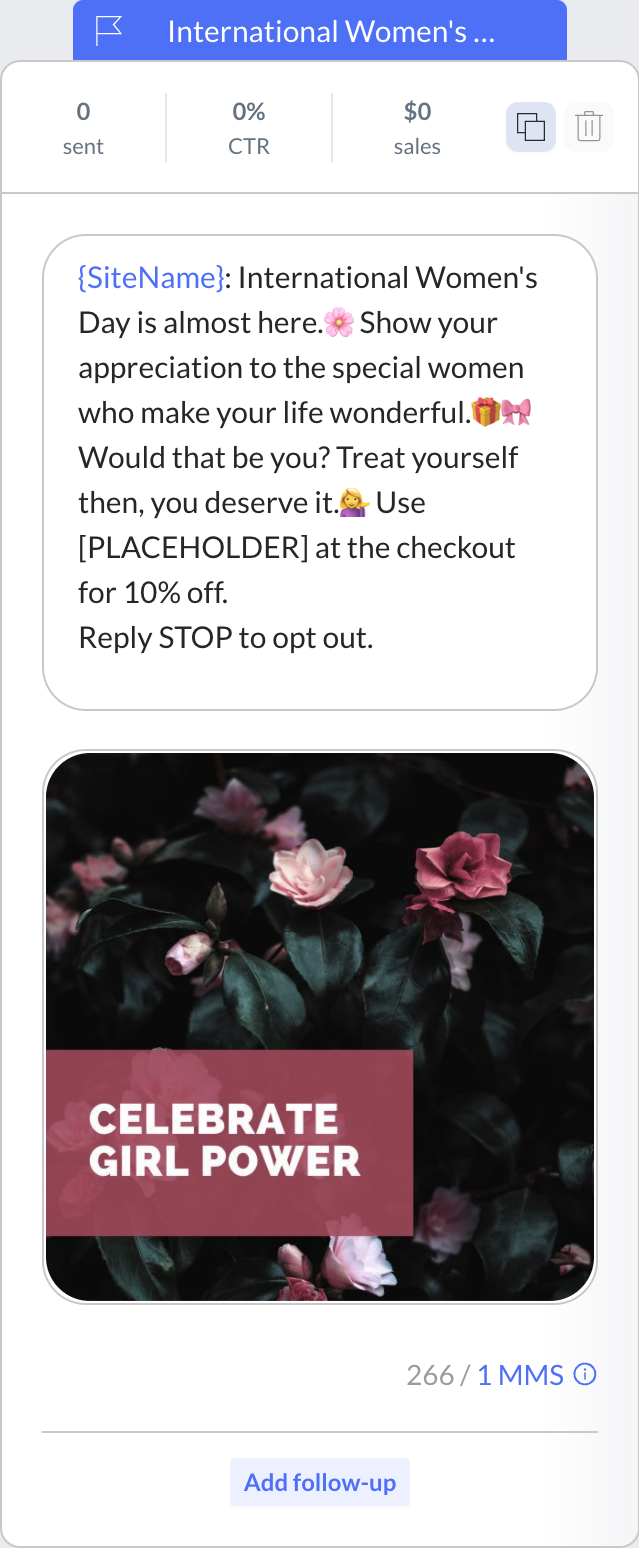 St. Patrick's Day – March 17, 2022
Anyone can have the luck o' the Irish for a day! Celebrate this year's St. Paddy's Day with your customers by offering them a special discount or fun gift! The greener the better 😉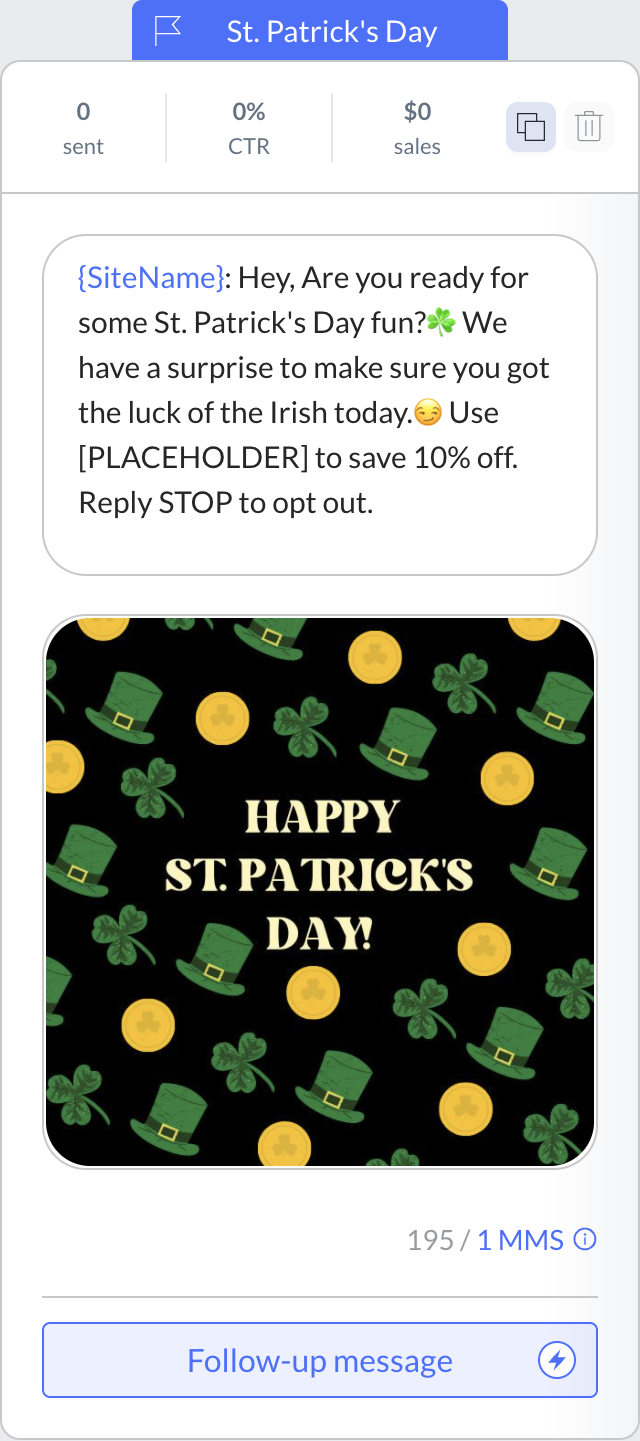 Detox Your Mind And Body
The New Year New Me fever might have worn off by now, but spring is here to offer a fresh start! Many of your shoppers are already thinking about ways to detox their bodies and minds before jumping into the new season. Why not help them out?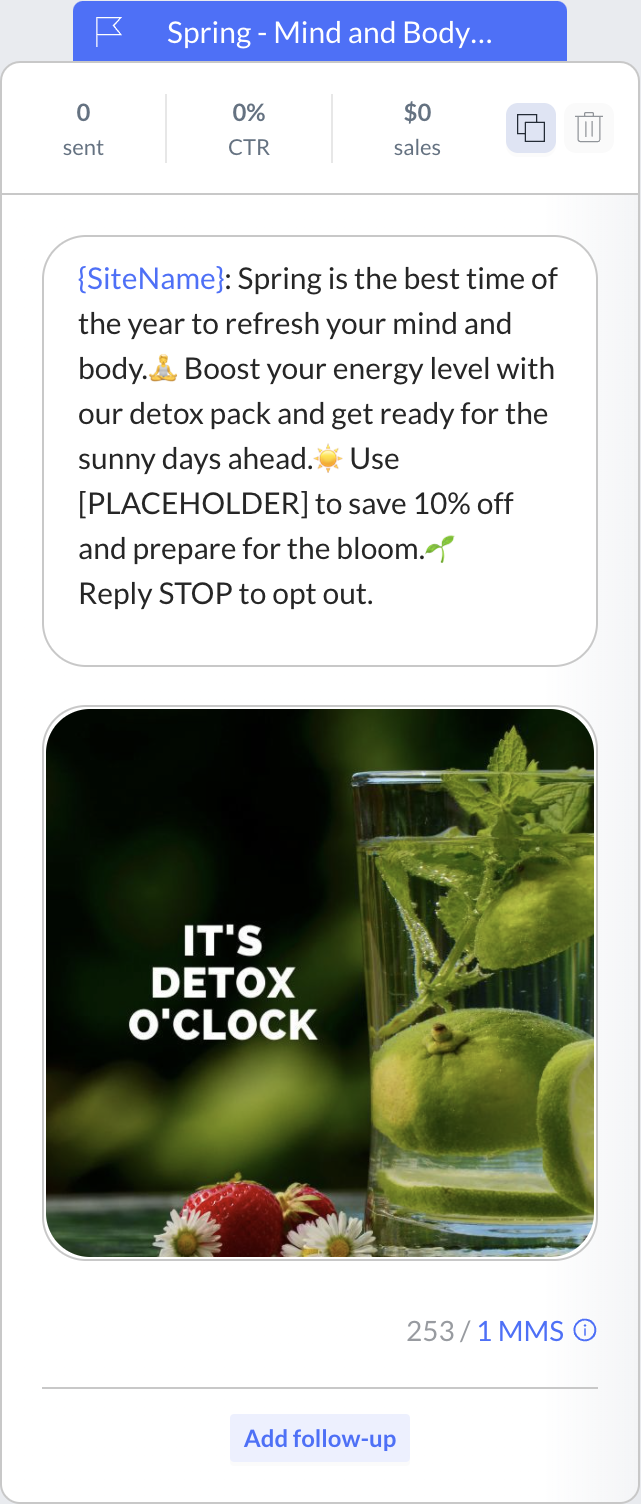 Declutter Your Home
You can't have a clear mind without a clear space around you. With all the energy and positivity March brings, your shoppers are excited to dive in, declutter and redecorate their homes.
How can you help them in the process? Can you support them with cleaning supplies, new furniture, decoration, or comfier clothes to make the work easier? 
Whatever it is: here is our SMS template to help you send your offer to your customers with great return.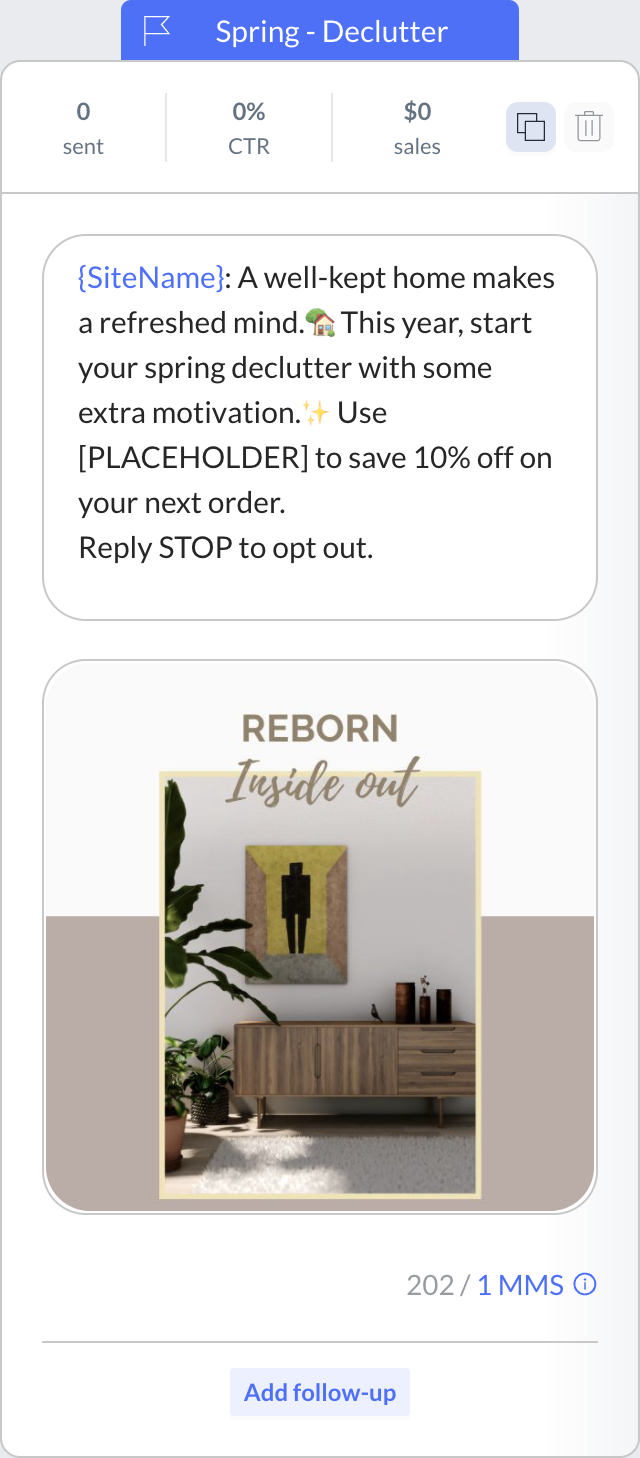 New Arrivals
Your shoppers sobered up from the St. Patrick's Day celebration, went through a 7-day detox, cleared their minds and rearranged their homes. Winter is officially left behind! It's time to bring some novelty into your customers' mind!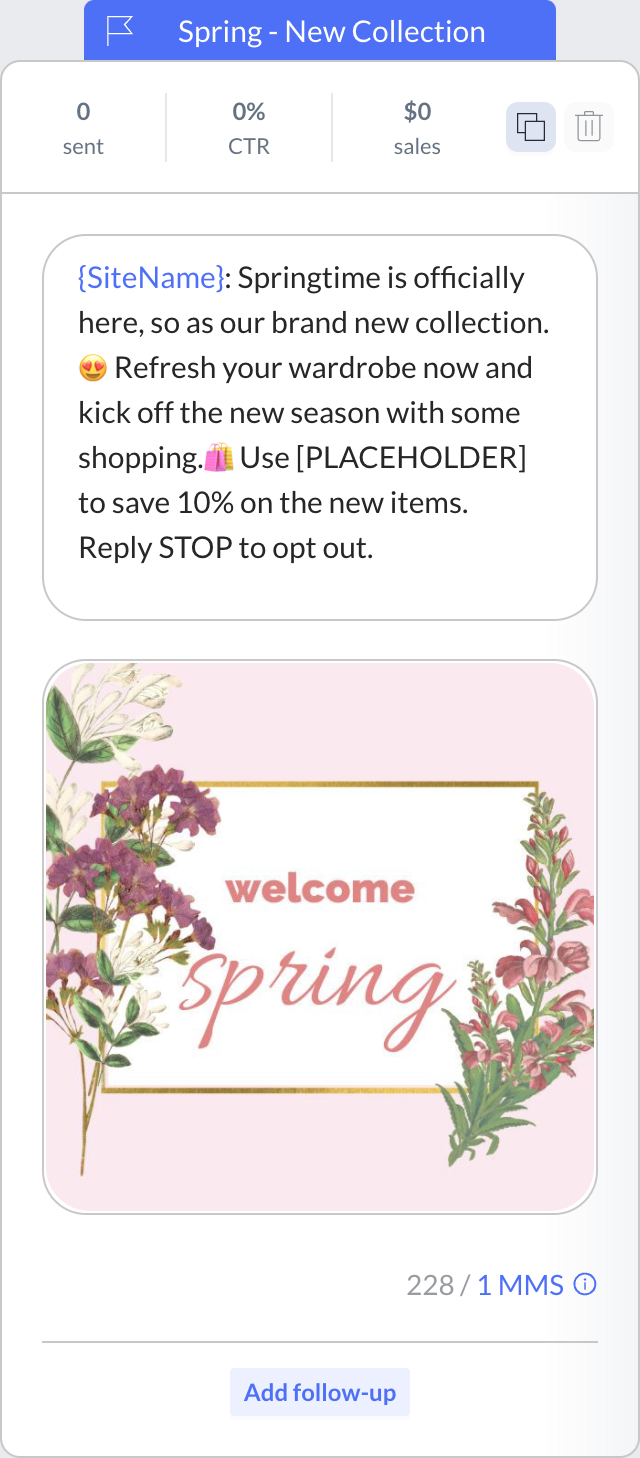 Special thanks to our friends at
Recart
for their insights on this topic.