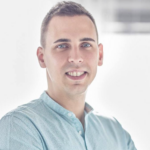 Soma is the founder and CEO of Recart, the mobile marketing app for Shopify stores. He makes sure that all the 13,000+ brands using Recart continue to see amazing growth from SMS and Messenger channels. He's a big tea fan and spends a big chunk of his free time on soccer courts.
Special thanks to our friends at
Recart
for their insights on this topic.