What is a fractional bookkeeper and how can I benefit from hiring one? 
Below we'll talk about this versatile solution and what duties these bookkeepers can perform. Later on, we'll also share some advice for looking for and working with these people. 
What is a Fractional Bookkeeper?
As the name suggests, you hire fractional bookkeepers on an as-needed basis. You can think of them as part-time or project-based bookkeepers. However, they may even work fewer hours based on the accounting and bookkeeping needs of your business. You can hire them whenever you need financial management or financial record-keeping services. For instance, you can hire them when you need monthly financial statements and reports or any other needed financial documents. 
Since this is a general term, the skill levels of these bookkeepers can vary. Some of them can perform the typical bookkeeping duties and tasks. Others can perform the full-service range of the duties and responsibilities of both a bookkeeper and an accountant. Some may offer specialized bookkeeping services like catch-up and clean up. Others can even manage your payroll for you. 
Benefits of Hiring a Fractional Bookkeeper
Flexibility
A lot of businesses don't exactly need full-time bookkeepers or part-time bookkeepers. They fall somewhere in the middle or need less done than hiring a part-time worker calls for. Sometimes their needs are simple and sometimes they're complex. Sometimes you have a restricted budget. The great thing about fractional or outsourced bookkeeping is how flexible it is. It doesn't matter whether you need a bookkeeper once a month or once a year. 
Temporary Scaling
Sometimes there are seasons where you need more personnel, but only for a short period. Maybe it's tax season or you need extra help to get documents ready to show investors. Either way, these fractional accounting services allow you to expand when needed and shrink back when the job is done. 
Cost-efficiency 
For one, hiring a fractional bookkeeping team periodically might even be cheaper than hiring a full-time bookkeeper. (You could even say they're a fraction of the cost!) Second, why pay for someone full-time if you don't even need full-time accounting and bookkeeping services? If your financial needs aren't heavy, you're only putting more financial stress on your business by paying a full salary. This isn't to say that you shouldn't pay accountants and bookkeepers. Far from it! But there are smarter and more efficient ways to use your business funds to pay for finance management. 
Full Service Bookkeeping vs. Accounting
A full-service or full charge bookkeeper takes on basically the same duties and responsibilities as an accountant. A regular bookkeeper manages financial transactions, recording them, and preparing financial statements. However, when you slap "full-service" in front of their job title, their purview widens. If a bookkeeper were to go through the required training and certifications, they can take on additional accounting duties. 
Most accountants go through training for and are more than qualified to perform bookkeeping duties. This is on top of their respective accounting tasks. However, a full-charge bookkeeper may still require the help of a CPA for more complex reporting or analysis. A fractional bookkeeper could be any of the above. 
Tasks and Services Provided by a Fractional Bookkeeper
Bookkeeping Duties
Maintaining a general ledger and chart of accounts 

Recording transactions and creating and adjusting journal entries

Bank account and credit card account reconciliation

Managing accounts receivable (AR) and accounts payable (AP) like issuing invoices and paying bills

Tracking expenses

Preparing financial documents for a CPA (Certified Public Accountant)

Preparing key financial statements such as the Profit and Loss (Income) Statement, Cash Flow Statement, and Balance Sheet.

Using accounting and bookkeeping software

Clean-up bookkeeping

Catch-up bookkeeping 
Accounting Duties (if Full Charge)
Filing taxes

Calculating and preparing tax payments 

Managing payroll taxes and withholdings 

Financial data analysis

Providing financial insight and guidance

Budgeting and Forecasting

Auditing

Create and maintain financial systems and accounting processes 

Ensure compliance and stay updated on tax law and regulations
Costs and Rates for Fractional Bookkeeping Services
Since fractional bookkeepers are essentially freelancers/outsourced hires, their rates are ‌similar to those of freelance bookkeepers. According to data from Upwork, a leading freelance marketplace, you can hire a bookkeeper for $11-$25/hr. If the type of work you need is beyond bookkeeping, accountant rates can go from $12 to $32/hr.
Tips for Working with a Fractional Bookkeeper
If you're reading this article, there's a likely chance you haven't experienced partnering with one before. If you're new to the concept of freelancing or outsourcing also, don't you worry because we've got you covered. Nathan and Connor, founders of EcomBalance, are also founders of Outsource School. There, they talk about all things outsourcing, virtual assistants, and anything related to hiring and managing a remote team. 
So, here, we are going to share some key insights about outsourcing and working with someone virtually. 
Know Where to Look 
Before we even start working with a bookkeeper, we need to know how to find one. Researching and canvassing can seem daunting if you don't know where to look. The first place we recommend is through freelance marketplaces. These places have a wide selection of jobs, skill levels, and rates you can choose from. Not only that, but you can also take advantage of client reviews and performance ratings. These sites often encourage patrons to rate their experience with a worker. This way others can get an idea of what that person is like to work with without taking the risk themselves. You can also review worker profiles, their experience, education, and other details. Some of the popular freelance marketplaces we recommend are Upwork, Fiverr, Freelancer, and FreeUp. 
You can also look at bookkeeping service providers and agencies and see if they offer fractional services. Though you are more limited in your choices, the skill level is generally higher. The rates will also be higher, though, and less flexible than what you can find in freelance marketplaces. 
Interview and Onboard Well
Of course, you can only know so much about someone through a photo and a description of what they do. You'll need to get to know them a little, and they need to know you. There are two things you should prepare beforehand:
The first thing is self-explanatory. These questions help you gauge if the person is the right fit. The second thing is for proper onboarding when you find the right fit. Remote onboarding is all about getting them up to speed on who you are and what the job is. This is crucial to set up expectations and clarify the scope of work, rate, and deadlines.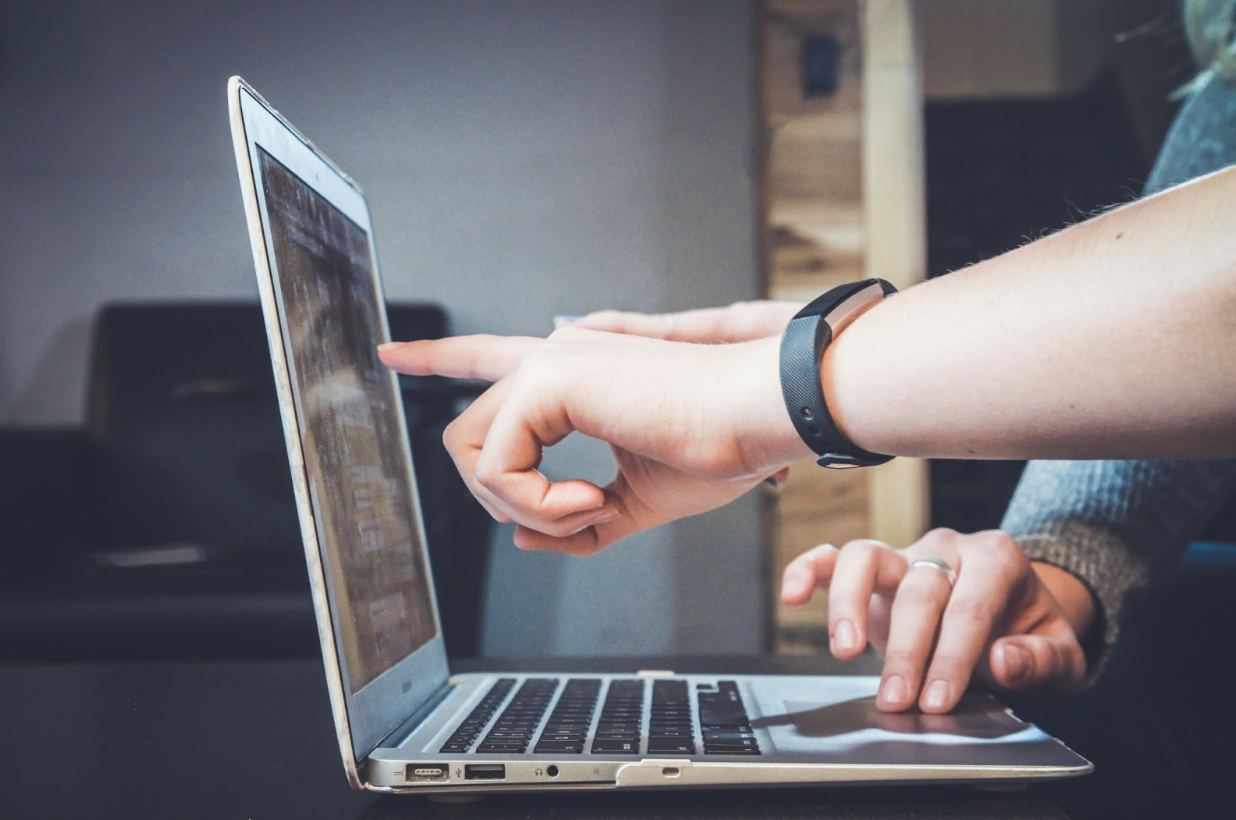 Establish Communication Channels
As soon as possible, you want to set up your mode of communication. This can be through email or business apps like Slack. Miscommunication is the key to project delay and failure. So, this is a crucial step you don't want to miss.
Schedule Check-ins and Updates
Next, you'll want to check in on their progress at regular intervals. You can set these up together with them during the onboarding process. You can set updates for when they meet certain milestones or deadlines. These check-ins are not just progress checks, they can also be temperature checks. You can make sure they have all they need to do their job properly. Give them a taste of your company culture. Let them know what it feels like to be cared for as part of your team. They may be with you for a limited duration, but that doesn't mean you shouldn't give them the full experience. 
Build Relationships
It can be a temptation to treat an outsourced hire as an outsider. It's a sad reality that a lot of freelancers face. This can be especially true for project-based working relationships. You may not have as much time with them as you would in-house staff. However, there is always an opportunity to make them feel welcome and at home. Whether it's during the interview, through meetings, or even through DMs or emails, you can use these moments to build rapport. One of our best pieces of advice is to treat outsourced hires like partners more than workers. After all, freelancers are technically entrepreneurs and business owners in their own right. This simple shift in mindset can work wonders to build partnerships and good chemistry in a short amount of time. 
Frequently Asked Questions
How do I find a reliable fractional bookkeeper?
One rule of thumb you can consider is that you can find reliable people in reliable places. When searching, consider popular freelance marketplaces, outsourcing agencies, and bookkeeping agencies. If available, look at reviews and ratings. Also, if you have someone you know who you can trust for a good recommendation, you can take their advice! 
Do fractional bookkeepers use specific software?
Most bookkeepers have set aside their quill and papyrus and have replaced them with spreadsheets and accounting software. QuickBooks, Xero, FreshBooks and more have gotten quite sophisticated over the years. They provide automation and other time-saving and error-reducing features. 
Is a fractional bookkeeper suitable for small businesses?
Yes, they are suitable for businesses of all sizes! We've recommended doing your own books at least during the beginning. This is partly due to cost-efficiency, since the volume of transactions is relatively small. However, when you start growing, a fractional bookkeeper can help you transition into a part-time or full-time bookkeeper. 
Can a fractional bookkeeper help with tax preparation?
If the bookkeeper is full service, then yes, absolutely! Bookkeepers already help get all the needed documents and receipts ready for an accountant to start the tax filing process. Having a full-service fractional bookkeeper means they can do both. 
What Is EcomBalance? 
EcomBalance is a monthly bookkeeping service specialized for eCommerce companies selling on Amazon, Shopify, Ebay, Etsy, WooCommerce, & other eCommerce channels.
We take monthly bookkeeping off your plate and deliver you your financial statements by the 15th or 20th of each month.
You'll have your Profit and Loss Statement, Balance Sheet, and Cash Flow Statement ready for analysis each month so you and your business partners can make better business decisions.
Interested in learning more? Schedule a call with our CEO, Nathan Hirsch.
And here's some free resources:
Conclusion
Fractional bookkeepers are a solution for all those bookkeeping and accounting tasks that fall into the gaps. For people who don't need a full-time accountant or bookkeeping team, they can do tasks as needed. For people who need extra financial help, they can pick up some tasks for you for an affordable rate. Want to divide and conquer without splitting your wallet in half? Then a fractional bookkeeper might be the solution for you. 
This originally appeared on the
EcomBalance Blog
and is made available here to cast a wider net of discovery.