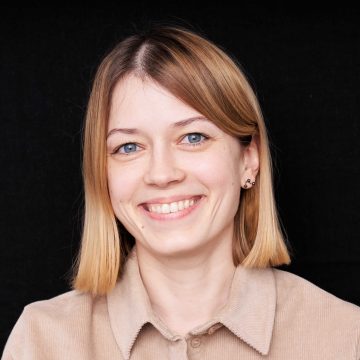 Karolina Jūrėnė
Product Marketing Manager
Reading Time: 10 minutes
The holiday season is the busiest time of the year for most ecommerce retailers. Shopper anticipation and excitement are at their highest as they look to grab some great deals. It's time to start thinking about holiday business ideas.
This is your big chance to boost sales, add new subscribers to your list, and create a real buzz around your brand.
It's time to bring out the big guns—time make use of smart segmentation and robust marketing automation.
However, it's no longer enough to offer a simple percentage discount and hope for the best. Competition for customer attention is going to be fierce as everyone seeks their slice of the holiday pie.
It's up to you to find a way to stand out from the crowd. 
You need to make sure that you're able to handle the increase in visitor traffic and orders. Technical glitches or delays in customer care or shipping will see people quickly moving over to one of your competitors. 
In this article, we're going to find out what you can do to get prepared for the holidays. From optimizing your ecommerce store to creating engaging campaigns and having an enticing promotion strategy.
You can use these holiday business ideas to maximize your chances of conversions. Aim to get people talking about your brand far beyond the holiday season. 
In other words, prepare yourself for the most productive time of year for your business.
1. Prepare Your Store
First things first, your store needs to be fully functional and ready to receive an increase in visitors. 
There's nothing worse than putting in all the hard work into marketing and attracting an influx of interested newcomers to your brand, only to lose them because you failed to prepare properly. 
Run through the following list to ensure that everything is working as it should: 
Optimize Your Sign-up Forms and Landing Pages 
The holiday season isn't just about sales. You can look at holiday business ideas that capture the long-term advantage of the extra traffic to your store by signing up as many new visitors as possible. 
Make sure that your sign-up forms are updated with the right fields. You can ask for phone numbers for SMS holiday promotions if you aren't doing so already.
Also, ensure your social media and other advertising directs straight to a dedicated landing page to capture signups.
Now is a great time to add a little extra incentive to encourage a sign-up to your list—think generous discounts on a hot product or a lead magnet like an ebook. 
Test Product Pages and Checkout 
There are several elements you need to nail down. Consider whether your product pages are up to date with your discounted prices. Make sure your layout is clear, consistent, and easy to navigate. 
Remember, customers are going to be spoilt for choice in this busy period. If they can't quickly find what they are looking for, they won't hesitate to try somewhere else.
You should also run through your checkout process. Make sure that there are no unnecessary steps or other complications.
With people in a shopping mood, they're more likely to make impulse purchases—make it as easy as possible to do this.
Make Sure you Have Enough Stock 
Conversion rates for email marketing are at their highest over the Black Friday/Cyber Monday weekend. They often reach rates as high as 12.29%, so be prepared for a serious spike in sales around this time.
Stock up on all of your inventory, particularly your best-sellers, so you don't miss sales opportunities by selling out too early. This is also a good time to place extra discounts on the old or unpopular stock.
This way, you can make room for new products going into the new year.
Check-in with Your Shipping Providers 
Like with your product pages, you need to double-check everything's ready with your shipping providers. Ensure that they'd be ready to handle your extra orders.
Consider whether they offer shipping options that are equal to or better than your competitors. For example, same-day delivery and international shipping.
Now is a good time to explore your shipping options. Make sure you are getting the best possible deal for yourself and your customers.
Lower shipping costs allow you to offer great holiday incentives like free shipping. This alone can dramatically lower your percentage of abandoned carts.
With unexpected shipping costs being the number one reason for cart abandonment, taking this issue away is sure to increase your conversions. 
2. Prepare Your Marketing Communication
This is where you can stand out from your competition—with targeted, personalized, and relevant messaging. 
Make use of the following tactics and holiday business ideas to get started:
Decide On Your Preferred Channels
With omnichannel marketing, you use your various marketing channels to create one, unified experience for your customers.
For example, you could remind your customer about your promotion via SMS if your first email wasn't engaged with after, say, three days.
Or you can retarget customers who abandoned their carts with first an automated email, then an SMS reminder, and finally with relevant ads on their social media pages.
Customers respond well to omnichannel marketing, as you can see from the infographic below:
But which channels should you consider including? 
Well, most retailers will reach out primarily via email marketing. It's a comfortable and familiar channel for shoppers and offers by far the best ROI.
Of course, this also means that customer inboxes are going to be chock full of promotional messages around the holiday season. This is why it's important to add other channels to the mix if you're going to be noticed.
SMS marketing is the perfect sidekick to email marketing, allowing you to cut through the inbox noise and increase your engagement and sales. With the majority of text messages read within three minutes of receipt, SMS is great for time-sensitive messages.
It works wonders with flash sales, early sales access for SMS subscribers only, and bringing urgent attention to special offers waiting in their email inboxes. 
You could also consider adding automated push notifications to your channel mix. With them, you can instantly retarget store visitors with relevant reminders right there in their browser.
Push notifications are perfect for cart and browse abandonment workflows, achieving impressive conversion rates of up to 30%. They also work seamlessly together with email and SMS to boost the visibility and engagement of your campaigns.
Finally, retarget your visitors with relevant ads on their social media, based on their previous shopping behavior.
For example, you can reach out to customers who haven't visited your store for a while. Engage with them by sending them news about interesting new items, or remind them of the products in an abandoned cart. 
Social media ads are more expensive than the previously mentioned channels, so use social retargeting as an effective backup to boost your omnichannel strategy. 
Prepare Your Email Campaigns
Promotional messages will be everywhere during the holidays. Because of this, you want yours to be able to make a memorable and lasting effect on your customers. 
This means you need to optimize everything. Your email subject line, layout, content, and design need to be optimized for maximum impact. Focus your attention on what you have to offer and how you are best able to meet your audiences' needs.
Take care of the following things before launching your holiday email campaign: 
Email design: An easy and effective way to create memorable emails is by adapting pre-built email templates to your own brand.

Keep your design to a clear structure, focusing on your offer and a prominent call-to-action button. Make sure your email is responsive and mobile-friendly, otherwise you risk alienating the 46% of your audience who check emails on their phone.

Remember, while a holiday email should be bold and different, always stay true to your brand identity. Keep a similar style of font, colors, and tone in your content.
Creative and catchy subject line: Your email, no matter how beautifully designed and enticing its offers, is nothing if it never gets opened.

To capture the attention in a busy inbox, you need a clear and interesting subject line. Choose a line that gives an idea of what's waiting inside the email and brings attention to itself. Then, make it pop with a bit of color and personality.

You can do this by adding emojis to your subject line. Emojis of all kinds offer a great way to stand out in a dull, text-heavy inbox while getting your message across in a fun and engaging way.
Social media strategy: Social media dramatically increases the reach of your campaigns. Make sure you're on all of the big platforms and have engaging, relevant content ready to share.

This includes attractive images and influencer marketing if it fits your brand, as well as fun extras like competitions. You can even use your products as prizes.

You can also opt for exclusive, subscriber-only deals to encourage sign-ups.
Prepare Your Automation Workflows and Messages
Automated emails drive 32% of all email marketing orders from just 2.4% of total email sends. Thanks to this, their use has become an essential part of every marketer's strategy.
You can see from the conversions comparisons below that all automated messages perform better than stand-alone promotional campaigns, which usually convert to a rate of 6.82%. 
Luckily, Omnisend features pre-built workflows to take some of the stress out of this.
You can adjust your automations for the holiday season, a special period when consumers are naturally more open to your marketing.
But remember to revisit these settings when the holidays are over. Otherwise, you risk overwhelming your customers with too many messages.
Consider tweaking the following aspects of your automations for optimum performance during the holidays: 
Timing 
Usually, we would recommend sending automated messages in a series of three. These timings are roughly one, 12, and 24 hours after the trigger event.
For example, when a customer abandons their cart, they can expect an email reminder soon after. After that, an SMS later on to add a sense of urgency. Finally, another email offering a discount or other incentive.
However, during the busy holiday season, you can adjust these messages to arrive sooner. You can even add an extra message into the series. This way you keep your brand at the top of customers' minds and increase your chances of conversions.
Parameters 
Automated workflows usually come in handy presets that are optimized for everyday performance. However, they can be easily customized to fit your specific needs.
The holiday season is a good time to target your automations with more advanced settings, including things like: 
Abandoned cart automation based on order value: If the order value is high, you can adjust your percentage discount to increase your chances of making the sale.

Product and browse abandonment based on engagement: If the recipient engaged with your first email but didn't place an order, you can choose to resend the message with an added discount.

Audience filters: Smart segmentation narrows down your targeting to specific types of subscribers who will find your messaging most relevant.

Personalize your automation workflows based on things like profile data, how they interact with your store, and their previous purchase behavior.

In a hectic holiday season of anonymous promotional noise, your personalized, relevant, and thoughtfully timed messaging will really give you an advantage.
The ecommerce holiday season is all about sales, discounts, great deals, and bargains. Be prepared to give your customer what they want and expect. 
Carefully consider the types of deals that will resonate the most with your particular customers. Create the kind of buzz and excitement around your brand.
You should aim to remain with your customers long after the holiday season is gone. Once you've got new customers, you can strive to retain them with Omnisend.
Some great ideas for this include: 
Try Various Kinds of Incentives 
Everyone loves a straight percentage discount. There's nothing wrong with simply offering your best-sellers at bargain prices. However, you can also be a little more creative with your incentives and try things like flash sales.
These time-limited sales increase the urgency and excitement behind the sale. You could also consider offering a unique gift or product sample with each sale.
This is a great way of getting your latest products out there or using old stock to make way for new stock.
Finally, free shipping is always a valuable incentive, so experiment with this if you can afford it. 
Nurture a Sense of Exclusivity 
People love feeling like they are part of something exclusive. You can encourage this by splitting your audience and offering them unique incentives. 
For example, special discounts or gifts for SMS subscribers. You can also opt for personal, behind-the-scenes content for your best and most loyal customers.
These small but meaningful gestures are great for building relationships. They help people to really identify personally with your brand. 
Create Easy-to-Use Discount Coupons 
With discount codes and coupons, allow customers to simply enter the details during checkout to claim their discount. 
Make sure you have the right tools to generate simple and effective discount coupons. This way. you can include them in all of your email and social media marketing.
Test them thoroughly before the holiday season to make sure they're working properly and to avoid customer disappointment.
4. Prepare Your Customer Support Team
Naturally, more visitors bring more inquiries, issues, and general customer contact. This makes it crucial that you have the capacity to handle it all.
If you have the capacity, consider adding extra customer support. You can opt for live chat, call centers, email support, or even chatbots. At the very least you should have an email contact with an auto-reply promising a quick response.
Chatbots are still viewed with a little skepticism by many businesses. They may be wary of losing the human element of their customer support.
However, an effective chatbot can resolve a significant number of basic inquiries on its own. Or, at the very least, direct customers to the right resources to get their needs met.
They are especially useful for small businesses with a small team and low budget. They offer an efficient and cost-effective way to resolve low-level cases at this busiest of times.  
Also, anticipate any technical problems such as site crashes and timeouts by preparing an 'oops' email in advance. 
Customers who feel left in the dark will quickly move on to a competitor. This means it's important to preempt this with a clear, informative email that can be sent to apologize in times of crisis. 
This simple gesture can be the difference between informed customers bearing with you, and frustrated customers who will likely never come back. 
Finally, consider your returns policy. Consider whether it's realistic to offer free returns. Figure out if your returns policy is clearly marked, and ensure they're updated for the holiday season on your website. 
There's plenty more to consider with returns. For example, you need to know if your shipping provider offers flexibility with returns. All of these questions are worth thinking about.
Your return rate, as well as your sales, is likely to increase dramatically during and after the holidays. 
Wrap Up
A successful holiday season can make the difference between an average year for your business and a truly exceptional one.
There's no shortage of anticipation and excitement around the Cyber Ten. The 10-day span of high ecommerce sales before and after Black Friday is the perfect chance to supercharge your business. 
You can boost your ROI, get more subscribers on board, and make a real impression with your brand. 
Don't be afraid to get creative. Test out new ideas and use all of the tools at your disposal. Use the ideas presented in this article to go into the holiday season ready and full of confidence. 
Better yet, you can put your strategy into action with a free trial of Omnisend today.
Special thanks to our friends at
Omnisend
for their insights on this topic.