Marketing has changed a lot since the time of Mad Men. Our days are filled with more tactical "on the fly" decisions, constant tweaks, and more data than we know what to do with. Wouldn't it be nice to go back to a more creative marketing approach and focus  less on tedious marketing management?
As our marketing methods change, our tools have to adapt to allow for us to manage the influx of information and render it usable. At the end of the day, who needs another spreadsheet to dissect? 
We don't just need applications that tell us what works, when, and for whom, but ones that can make changes based on this data automatically too. 
This is exactly where AI and automation come into play for marketers.
Ad Spend Optimization to Help You Scale
Technology solutions exist to help busy campaigns managers instantly recognize which campaigns are working best for their goals and make recommendations on how best to allocate a given budget.
Rather than spending hours per week sifting through dashboards and pulling spreadsheets from several different channels, with tools like Optily, the tedious ad spend optimization process can be done with just a few clicks using automation.
Social media and search marketing are great ways to spread the word about your products and feed your sales funnel. With automated optimization, you'll be able to spend extra time developing new strategies and initiatives to bring more people to your site and grow your business.
Figuring out attribution has been a nightmare for marketers for years. With customer journeys becoming so complex and it being so difficult to get Facebook and Google to talk to each other, it's quite a puzzle to figure out which ads are truly performing the best. 
With an automated solution, the algorithms can piece together a much clearer prediction of success based on past performance, making this all take just a couple of minutes a day rather than a couple of hours.
On-Site AI Conversion Optimization Tools
That being said, even the best marketing campaign can only do so much. Once you've gotten someone on Instagram interested with your amazing product images and they click through, you've got to nail the landing on your site. The field of conversion rate optimization (CRO) is focused on exactly this.
Justuno has a great automatic CRO analyzer that can instantly tell you which bits to focus on improving to keep people on your site. They also provide easy ways to A/B test simple changes like color and size of your CTA buttons, for example. With typical eCommerce conversions rates being just below 3%, any movement of that dial can really help a growing online retailer.
There are also fun games you can implement on your site, like spin-to-wins, that give users a bonus or discount in exchange for an email. By keeping users on the site longer, even if they don't end up buying anything, you can learn a lot about them which can really come in handy later on.
Retargeting With Precision
It's not a surprise that most shoppers won't end up converting on the very first interaction with your site. Even the smoothest, most perfectly tailored on-site experience won't be able to convince everyone who may be interested to buy immediately. People need time to process, some reminding, and a bit of nudging to complete a purchase. 
For us, this all spells remarketing.
With an automated user insights solution, like Justuno's audience segmentation tool, you can easily see who has visited your site and how they've acted. Once they're broken up into groups, you can create more tailored bottom of funnel campaigns.
You'll have separate campaigns for people who have put a few items into their carts, but abandoned them, Then another campaign for people who just browsed. And an entirely different set of creatives and copy for people who've already bought something and you want to bring back.
This set of very narrowly targeted people will definitely prove lucrative on its own, but coupled with ad spend optimization technology, like that from Optily, these campaigns across Google, Facebook, Instagram or YouTube can really help make the most of every marketing dollar.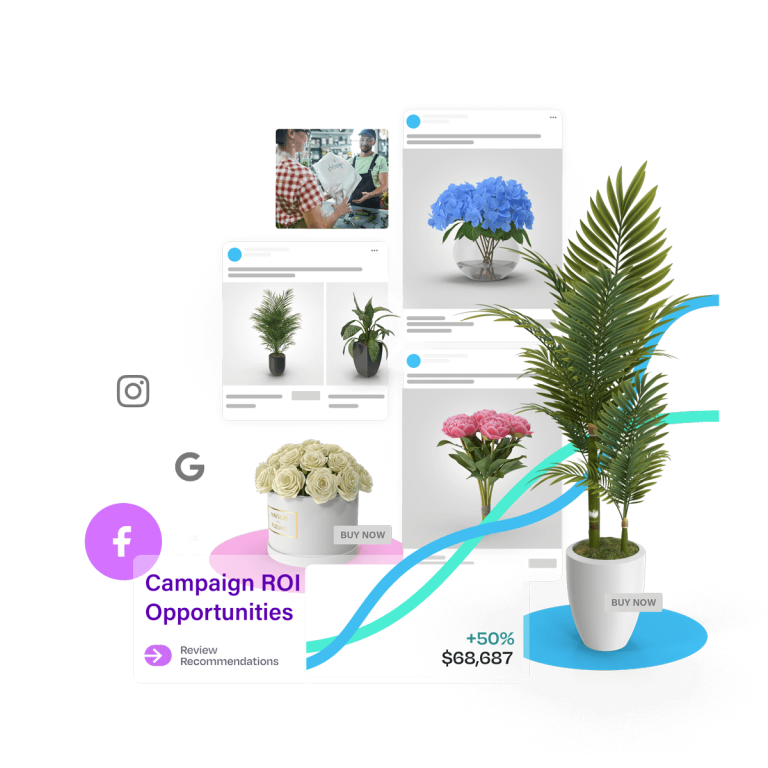 The Optily Justuno Partnership
Because marketing is an omni-channel experience, it's clear that you have to be optimizing across every touchpoint to ensure maximal conversions. For this reason, Optily and Justuno have partnered up to give business owners access to the most cutting-edge technology and set them up for success. 
"Justuno serves thousands of brands around the world by providing an innovative conversion platform. By analyzing and uncovering optimization opportunities, Justuno is a partner we find great synergy with," Optily's Director of Strategic Partnerships, Chris Machin, commented on the new partnership. "Partnering together will enable our teams to cross-sell two solutions with the intent to fully optimize customer engagement by driving quality traffic and enhancing their user experience." 
The mission behind both solutions is to free up your time and take the tedious bits out of marketing, while helping you scale quicker than you could on your own. 
Both Optily and Justuno are simple to get started with and offer free 2-week trials so you can see the early benefits for yourself before you commit.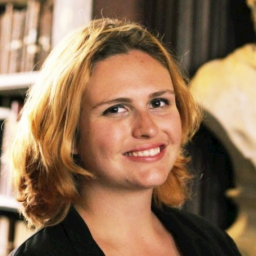 Katarina (Nina) White
Katarina (Nina) White is the Content Specialist at Optily. She is also the host of Optily Radio: Accelerate eCommerce Marketing a bi-weekly podcast featuring experts in the industry to discuss various topics related to growing online businesses through online advertising. Nina moved from California to Dublin, Ireland to complete her MSc in Digital Marketing Strategy at Trinity Business School in 2018 and has been there since.
This originally appeared on
JustUno
and is made available here to educate and cast a wider net of discovery.