Everything from promotions to order fulfillment to customer service needs to be on point in order to create a well-oiled selling machine for  the most important selling days for e-commerce merchants: Black Friday & Cyber Monday (BFCM).
Below, we'll dive into the top six Shopify apps that streamline these processes and allow for maximum potential before, during, and after the BFCM weekend.
Daasity combines data from all kinds of different platforms and apps to create one comprehensive and cohesive data model.
This app shows all of this data in various easy-to-digest dashboards, giving the marketer advanced insights into customer lifetime value, customer profiles, financials, operations, product affinity, traffic, conversions, and more.
Daasity is designed to clarify and streamline both the marketing and operations of an ecommerce business.
As BFCM approaches, having the ability to forecast inventory, evaluate offsite marketing campaigns from previous years and leverage other filters you can put over your business, can give you a strong advantage in having a successful weekend.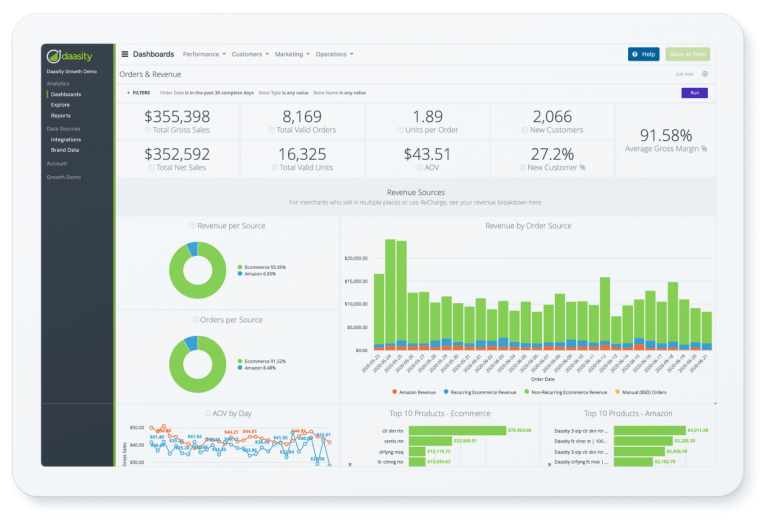 Gorgias is a customer service platform that allows the representative to centralize support tickets, automate responses, and get a holistic view of the customer journey to more efficiently handle issues and tickets.
On average, Gorgias customers have cut their response time by 35% and have delivered real answers to their customers in minutes instead of days.
As the BFCM season is sure to bring a flood of customers, some service issues will likely arise as well. 
In the time-sensitive nature of BFCM, having a system to resolve these issues as fast and as accurately as possible is paramount.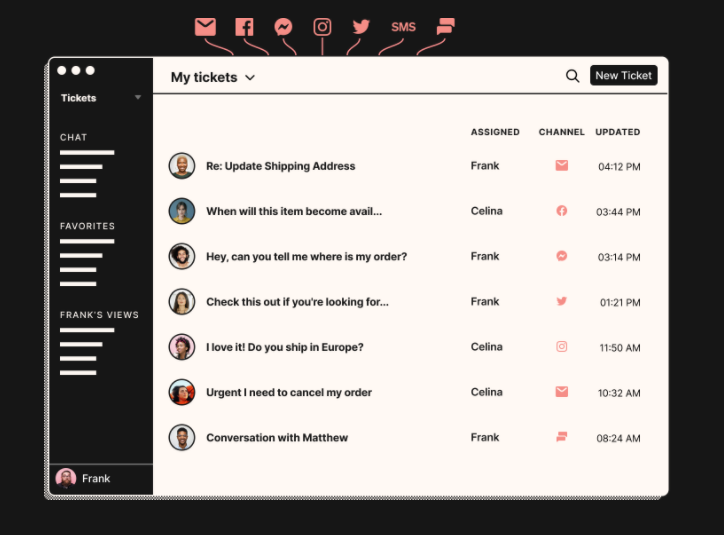 EnquireLabs is a direct-from-consumer insight platform that delivers a growing stream of marketing data to your team.
This app works by asking the customer a question such as how/where they found your site or product after they have placed an order. This can help you accurately attribute where customers are coming from, so you can find more of your ideal target audience to grow your brand.
EnquireLabs showcases a 50% average response rate for these question streams, making it an effective, automated source of valuable attribution data.
In fact, EnquireLabs customers get up to 20% more attribution data than those who rely on ad platform data alone.
This platform is essential for a BFCM marketing strategy. By pulling data from customers directly to help narrow down the most effective marketing channels, brands can plan out their BFCM campaigns with much more accuracy.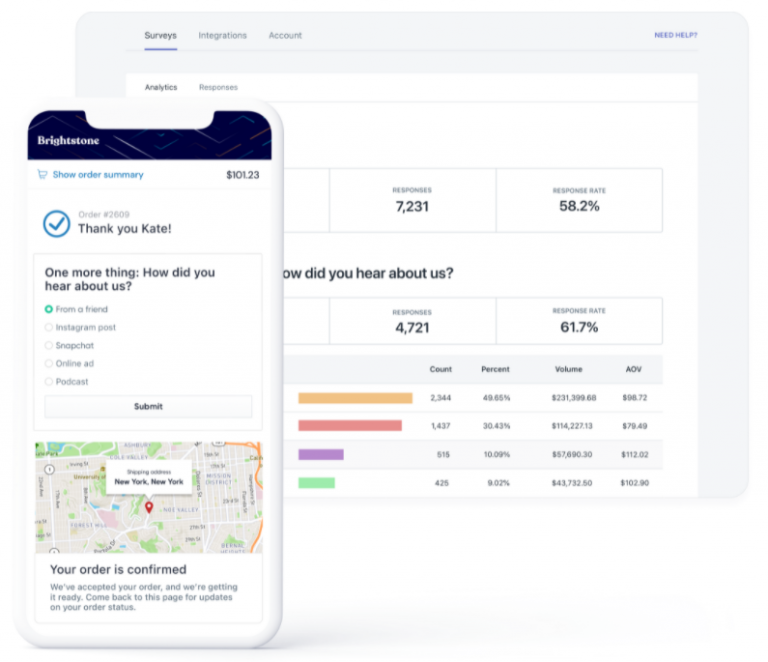 Skubana integrates all of a store's products, fulfillment centers and sales channels into one automated platform, maximizing efficiency and removing human error from the equation.
The platform also provides detailed data on individual SKUs and operations, helping stores find opportunities and forecast with more accuracy and clarity than ever.
Skubana is a great one-stop-shop for ecommerce operations. By combining all suppliers and products into one clear database, this platform has made a time-consuming aspect of the business easy and seamless.
Black Friday and Cyber Monday are naturally a high-traffic and high-tension time of the year for e-commerce stores.
This platform, established and refined before BFCM, can be a game-changer for stores as it greatly reduces operational time and error.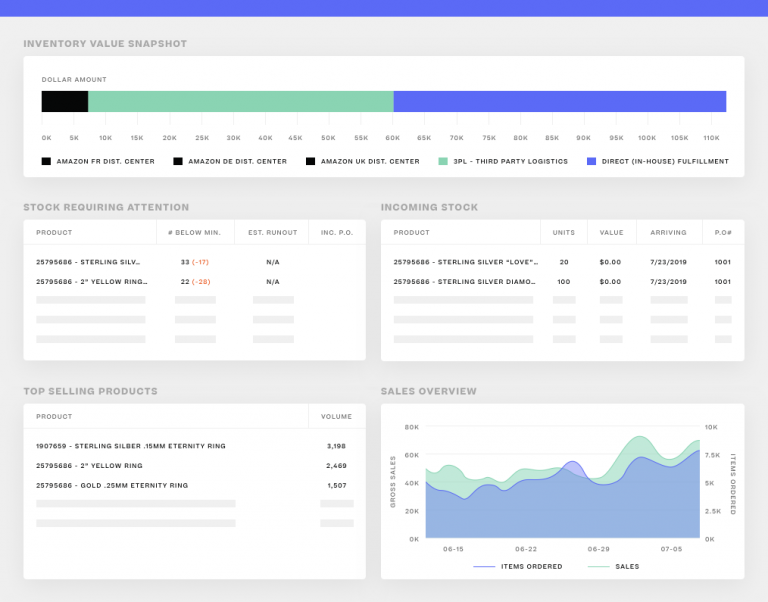 Shipbob is a fulfillment network and platform that effectively improves transit times, shipping costs, and delivery experience for customers world wide.
By connecting your products and storing inventory in a Shipbob fulfillment center, the network allows for seamless and timely fulfillment and delivery.
The platform boasts affordable two-day shipping, easy to understand pricing, transparency of performance, and totally hands-off fulfillment and processing.
As BFCM approaches, order fulfillment and processing is going to be under massive stress. With Shipbob, stores can improve on the customer experience while streamlining the back-end work.

Justuno (that's us!) is a conversion rate optimization platform that allows the marketer to turn more visitors into customers.
By creating and deploying high-converting on-site promotions, users have seen an average revenue increase of 135% in their first year. These users have also experienced an average 8% increase in Average Order Value (AOV).
To be specific, during the 2018 BFCM weekend our clients saw a 22% purchase conversion rate using countdown timers alone.
During the same time period, our users who used animated pop-up designs had a 5% higher engagement rate with almost a 22% average conversion rate.
With the holiday season approaching, it's important to have a strategy and tools that will help you maximize your revenue and efficiency.
These six Shopify apps are some of the most effective ones on the market before, during and after BFCM.
Check them out to see how they can help you take your store and your BFCM plan to the next level! Looking for other holiday content? 
Sign up for our newsletter below to be the first to hear about our 2021 holiday events.
This originally appeared on
JustUno
and is made available here to educate and cast a wider net of discovery.