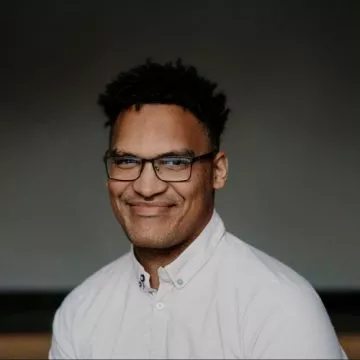 Bernard Meyer
Content Growth Marketer
Reading Time: 5 minutes
Ecommerce is booming, especially for the fashion and beauty sectors. Jewelry ecommerce isn't quite at the same stature, but sales are rising and there's plenty of opportunity for marketers to strike gold in making their brand known. . 
Overall, the global jewelry market grows in value each year, with rings accounting for the greatest share of recent sales. The market ranges from cheaper, trend-led, fast-fashion items to exclusive, bespoke pieces created with precious metals and gems.  
However, the jewelry ecommerce market remains relatively small (around 5-10% of all sales, according to experts) in comparison to other fashion niches. 
This presents a huge opportunity for ecommerce growth in the jewelry sector.
Jewelry Ecommerce Trends
Let's look at some of the key jewelry ecommerce trends that marketers would be wise to embrace.
1. Visual Ecommerce Experiences
According to Google, 50% of all ecommerce purchases are driven by visuals. Jewelry undoubtedly lends itself very well to image-based marketing, as it's designed to be beautiful, worn and seen. 
High-quality images are essential for product pages— especially for premium products—as are detailed descriptions. Ramp things up a notch with 360-degree product photography to truly show off your dazzling jewelry. 
Some marketers are experimenting with various virtual techniques to give people a better sense of the physical product, as more people have migrated to online shopping. Shane Co., for example, includes this interactive experience on its website by allowing customers to understand the actual size of its jewelry. Customers can click on the "How big is this?" button to show the actual size with its ruler dimensions, as well as how it looks on an example model.
2. Ethically Sourced Jewelry
In the entire fashion industry, people are becoming more concerned about sustainability and the ethical sourcing of products. Millennials in particular buy into the humane side of the jewelry business, so it is not only important to have your jewelry products be sustainable and ethically sourced, but also to effectively communicate that story.
You should strive to build that messaging  into your content and user journey. For example, Brilliant Earth makes a point to let its customers know that its jewelry is beyond the industry standard Conflict Free, and is instead Beyond Conflict Free:
3. More Payment Options
Online payment services like Afterpay, Klarna and Paypal Credit are becoming popular options for ecommerce purchases of all amounts, but especially for more expensive items such as premium jewelry. These "buy now, pay later" (BNPL)  outlets, which can be integrated with your ecommerce platform of choice, are valuable tools for merchants since 85% of jewelry sales are classified as fine jewelry. 
Use of these services grew significantly as the pandemic wore on, with people nervous about the uncertainty of their incomes yet still needing to make purchases. Younger consumers, in particular, are attracted to BNPL.  Research from PYMNTS.com shows 87% of consumers aged 22 to 44 are interested in monthly installment plans. 
Digital wallets and alternative payment methods are also increasing in popularity as people want more seamless, automated ecommerce experiences across multiple devices.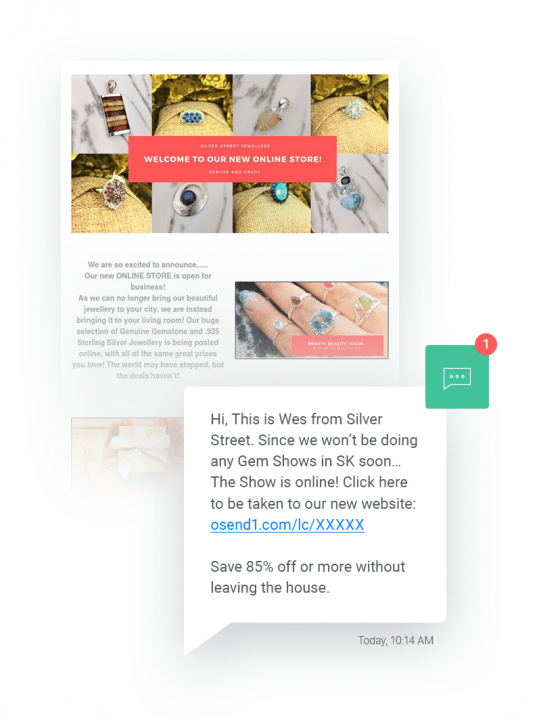 4. Omnichannel Marketing
Omnichannel marketing is a big trend across ecommerce,  jewelry ecommerce included. It creates a consistent approach across all of your marketing platforms such as email, SMS (text) and social media  to attract, convert and keep customers coming back. 
You create experiences for visitors and customers that feel completely tailored. And they are customized—the client can feel like they are receiving the concierge treatment. The difference is that it's engineered through technology rather than a personal, one-on-one assistant.
Omnichannel marketing depends on segmentation—separating subscribers based on aspects like purchasing habits, brand affinity and predicted behaviors—and marketing automation, so you're sending the right messages to the appropriate audience. With some initial planning, omnichannel marketing does the legwork to drive your sales without bombarding your customers with the same message on every channel. 
Omnisend's research shows that customers respond to an omnichannel marketing strategy. Omnichannel campaigns utilizing at least three channels earned an 18.96% engagement rate, compared to an average 5.4% rate for single-channel initiatives. The multi-channel approach also netted a 250% higher purchase rate.
Specific to jewelry stores, the omnichannel approach is attributed for encouraging almost 50% of younger consumers to buy their first piece of jewelry online.  For example, Silver Street Jewellers were able to generate more than $100,000 after using an SMS/email omnichannel strategy:
5. Brands are Still Big (But Only in Some Segments)
When it comes to jewelry, the influence of a brand name is a mixed bag.
More than 60% of watches sold worldwide are manufactured by a widely recognized brand name. 
Branded jewelry, on the other hand, composes  about 22% of the total market. Despite branded jewelry's lower market share, it has doubled in the last 10 years and is expected to continue increasing. 
It's important to take note of these nuances while analyzing which segments of the population gravitate to brands. For example, men and younger consumers are more likely to purchase branded jewelry. If this is a sector that your ecommerce jewelry store targets, capitalize by targeting each group with tailored messaging.
How to Use Jewelry Ecommerce Trends Effectively
Jumping on these trends takes some effort and help from technology. Here are the primary tools required for jewelry ecommerce trends to flourish. 
 An ecommerce platform. No one can identify the best ecommerce platform for jewelry. Choosing the right provider for conducting sales transactions depends on a multitude of  factors like the company's budget, sales volume, desired features, and access to technical skills. Many businesses, especially start-up ecommerce merchants, pick Shopify. We suggest checking out other viable Shopify alternatives, such as WooCommerce. 
An ecommerce marketing platform. Shopify can be leveraged for your promotional efforts, but it doesn't have omnichannel marketing capabilities. And not all ecommerce marketing platform can deliver the omnichannel approach, either. A platform like Omnisend was built for merchants to create a seamless and unforgettable customer experience, powered by segmentation and automation. 
Mobile marketing. Mobile commerce is huge, and this requires that you have a well-integrated marketing strategy, such as omnichannel marketing. With omnichannel marketing, you can unify your different channels, such as email, SMS, and push notifications, to provide your customers with the best, frictionless experience.
Social media and PPC advertising. One of the fastest and tried-and-true ways to acquire new or returning customers is to use PPC (or pay-per-click) advertising. Normally, Facebook is the most flexible and lowest-price, but for even better results, you can go with Google ads as well.  
If you're ready to try out some of these jewelry ecommerce trends, you'll need to start with a solid base. Request a free trial of Omnisend to boost your brand and sales.  
Special thanks to our friends at
Omnisend
for their insights on this topic.