We've rounded up the best-rated products from our outstanding PowerReviews customers. This gift guide is filled with all of the best Top-Rated, Five-Star, Would-Recommend-To-A-Friend goodies spanning all categories and price ranges.
For the self-care evangelist or the person in your life who has mastered all of the newest makeup trends from TikTok.
Best Eyeshadow Palette

@Keebuu
Read More
It might be the best eyeshadow palette I've ever tried! The colors are so freaking buttery it's unbelievable. I love how there is a mix of natural and glam shades. I get lazy and just leave palettes in my drawer. Yet, I feel like I'll be using this one a lot.
I only went in for bronzer and got so much more!

@Jessi
Read More
I dont know how long they will carry these but its literally making my routine so much easier. The highlight is BEAUTIFUL. I love the blush too! basically – this is a score and I want 5 more of them lol
Great on-the-go kit

@Dad
Read More
This was a great kit that had a ton of great things that you can take on the go to stay healthy and safe as you travel. I was really impressed with all that you get and everything in it are things that you will want as you move forward through the pandemic!
Plant Stem Cell and Ceramide Barrier-Defense Moisturizer
FOR SURE A 5 STAR!!

@Tracy
Read More
* LOVE the smell. * LOVE the look/color. * LOVE the way it glides on. * It's cooling and refreshing to the touch. I can definitely feel the "barrier" traits it has.
Curl Quenching Conditioning Wash
Took me by surprise!

@Bailey
Read More
This co-wash has helped me extend my time between full washes, and my hair has been so much less dry since I've started using this. Excited to have finally found a co-wash that works for my hair!
Apple Cider Vinegar Hair Rinse Lite
Impressed !

@Gabby
Read More
I have been using this product for the past couple of weeks and I'm so impressed ! I use it between once or twice a week, leaves my hair super shiny which i LOVE! Has helped my oily scalp and with no irritation !
Let's Melt It Off Cleansing Balm
I WAS SHOCKED

@Powda
Read More
The texture of this cleansing balm is soft and buttery smooth. A little goes a long way and this literally helps the toughest of makeup to just glide right off. I love it and I would definitely encourage everybody to purchase.
L'Huile De Parfum Fragrance-In-Oil
Hair Luxury At Its Finest!

@Jules
Read More
My hair stylist recommended this product and I am in LOVE. I love that it's a lighter weight oil, my hair has never felt softer and shinier and I LOVE the smell. So excited to try the entire line of products.
Master Mattes™ Liquid Eyeliner
New Favorite

@KC
Read More
best liquid liner ive ever had. it has double the amount of product inside compared to most of its counterparts. doesnt skip, doesnt tug, doesnt lift color youve already put down and doesnt dry out quick. Love LOVE
GINZING™ Vitamin C & Niacinamide Eye Cream
AMAZING EYE CREAM!

@Miriam
Read More
This eye cream is fantastic, it really has helped depuff my eyes and helped with my dark under eye area. It smells really good too. The scent helps you alot in the morning. I love it. It really does at it says it leaves your eyes looking rested and refreshed. 100% recommend you'll love it too.
Lavender Dreams Overnight Lip Mask
Best Lip Mask

@Anna
Read More
Love this way more then the expensive lip masks I've purchased. Not sticky but definitely moisturizing. I layer it on every night and have very smoothie lips every morning.
For those who can't get enough HGTV, are creative, crafty, and always up to learn a new skill.
Chromaflow Pencils, Set of 12
Chromaflow colored pencils

@Ambie
Read More
The pencil lead itself was soft and easy to work with. You could build up the value of the color and also layer other colors on top of it without too much blur. I really enjoyed using these and I'm looking forward to creating more art with them.
Cordless Combination Kit, 12.0V
Suprising power and performance from 12v

@Jim
Read More
This driver, and the M12 Fuel drill is amazing. It is super small. It has full power. Great battery life. This is a must buy for not only home owners and minor DIY, but for the Pro. In fact, I might get another one just to look at in admiration.
Raspberry Donut Bath Bomb Kit
I WOULD RECOMMEND THIS KIT

@ Darlene
Read More
This is the first bath bomb that I made. The kit was easy to follow and the donuts look so cute. It was making everyone want a donut!
TASCAM TH-300X Studio Headphones
Studio-ready, great sounding 'phones

@Bufe
Read More
These headphones look, feel, and sound like professional gear. They're really comfortable, sound crystal clear with plenty of bass, and with well-produced music, the stereo imaging is just great. Don't know about the 200 model, which looks to be on sale these days, but these 300's are worth every penny
Bluprint Eastival Shawl Knitting Kit
I would order another kit from WEBS today!

@R
Read More
It has been 20+ years since I have knitted and I am so grateful that I began again with this kit from WEBS. The yarn, pattern and supplies came in one package and they are excellent. I hope to have the shawl completed within a couple of weeks and have been tempted numerous times to order another project right away!
My Holy Grail ride cymbal

@Johnny
Read More
I've been looking for a long time for "the" cymbal. Well, this cymbal has everything I've been looking for. I love this cymbal. I have used it at a few recent gigs and it is perfect. I've used it in a small trio setting, as well as with a larger, amplified band. It can cut when needed and in a small setting can be played quietly. Very controllable. The sound is as beautiful as it looks.
For the foodie and/or hosts in your life. The ones who are always happy to have Thanksgiving at their house, which (somehow?!) is always clean.
We love our Balsam Hill Tree

@Erin
Read More
We love our tree. We have always cut our Christmas tree down every year and love the tradition but not the mess. This year our tree died just before Christmas. It was awful. I ordered a tree from Balsam Hill and it was there in 2 days. We put it up – it was so easy and so realistic. The most beautiful tree we've had, real or fake. It is gorgeous.
Indoor Snowball Fight Game
This is such an AWESOME family game!

Read More
I bought this on a whim while shopping – I thought it was SUPER creative and imagined a big basket of indoor snowballs out for holiday decorating and impromptu fun! I wasn't disappointed! me and my kids TOTALLY enjoy these! I am going back for the whole line of supplies and definitely getting more snowballs!
My son introduced me to the Wagyu strip steak and I thought it was wonderful – but the filet takes flavor to a new level! I pan fried them on the stove to medium rare and it simply melted in my mouth! The beef flavor was so intense and even my husband's steak, done to medium well, was incredibly juicy. I will definitely purchase these again!
Abbazia Moscato Rosé Dolce
Great Wine

@Kim
Read More
This is the best pink Moscato that I've ever had. I just purchased 30 bottles. I hate when they are out of stock!
The Truffle Collection, Premium Chocolate
Beautiful & Delicious

@Tanya
Read More
We decided this year to gift Ethel M chocolates for Christmas gifts. The presentation & quality of the chocolates exceeded our expectations and we are excited to share the gifts with our families.
A very full, scented wreath

@Karen
Read More
The wreath was full, pleasantly scented that was reminiscent of the early American time it represents! I added a somewhat muted burlap bow that would honor the time period but not overpower it. I wanted to not draw attention to its muted colors, but to highlight it hanging in front of my large Oak display cabinet!
Custom Cardboard Cutout, 3ft
Happy Birthday Parade

@Elizabeth
Read More
The Coronavirus recently forced us to have only a birthday parade due to the Coronavirus. I bought a picture of her sitting and put it inside a car I had bought for her so when they came by my house, she saw herself driving the car. She loved it!!
King Comice Pears and Havarti Cheese
Every. Single. Christmas!

@Gayle
Read More
The only problem with these pears is they ruin you for every other pear in the world. LOVE LOVE LOVE these pears.
Ivory With Red Plaid Snowflake Pillow
LOVE this reversible pillow

@Magic
Read More
Once winter is over, the pillow doesn't have to be put away. Just flip it over & enjoy the plaid side the rest of the year. In my photos attached, the picture above the couch, the solid red pillow along with the new plaid snowflake pillow reversed, are ALL from At Home.
Round Nesting Trio Containers
A MUST HAVE!

@Jolie
Read More
Wow! I'm so impressed with the amazing quality! This is a must have for everyone! Extremely helpful for new parents as well! Safe and non toxic! You won't be dissapointed!
For the energizer bunny, the one who is always on the move and never says no to a competition.
Outdoor Cap MLB Mesh Baseball Cap
Great hat!

@Hunter
Read More
I bought a few of these hats for my assistant coaches. They are great quality. These are more of the snapback style than the traditional style hat.
Marker Griffon 13 ID Ski Bindings 2020
Bullet proof bindings

@Vinny
Read More
So I've been a Marker head pretty much my whole skiing life. These things are pretty much bullet proof and EVOs pricing can't be beat. I'm a hard core skier and tough on my equipment. These won't disappoint!!!
Fast and comfortable ride. No more pain in my hands!

@Jivin
Read More
I am an older cycler and have owned many bikes over the years. I cannot handle being all hunched over with my weight bearing on my shoulders anymore. This bike the Cypress DX has made cycling awesome again. It is so comfortable and well made.
Awesome product!

@Sarah
Read More
Love this trampoline, it gets our girls outdoors & they use it everyday, we all do, the size is great although in hind sight I maybe would have opted for large square or jumbo as our yard is huge, but this size is great at keeping less kids on it which in return is safer!
I love this grip!!

@Master
Read More
I looked for alternatives and these caught my eye, literally as it comes in some very nice patterns and has the alignment aids that are staring you in the face (but melded into the design). Went and played my first round and boy the alignment helped greatly and I broke my first 100 with a 94!!! Definitely recommend these bad boys!!
G LE 2 Anser Women's Putter
Very Nice Putter!

@Freddy
Read More
Bought this as a gift for a beginner golfer and she absolutely loves it. The adjusting mechanism is smooth and sturdy, so no worries as she figures out what length works best for her as she developed her stroke. Great feel, nice weight distribution and a stylish look. Very happy with the purchase.
Fox Speedframe Pro MIPS Helmet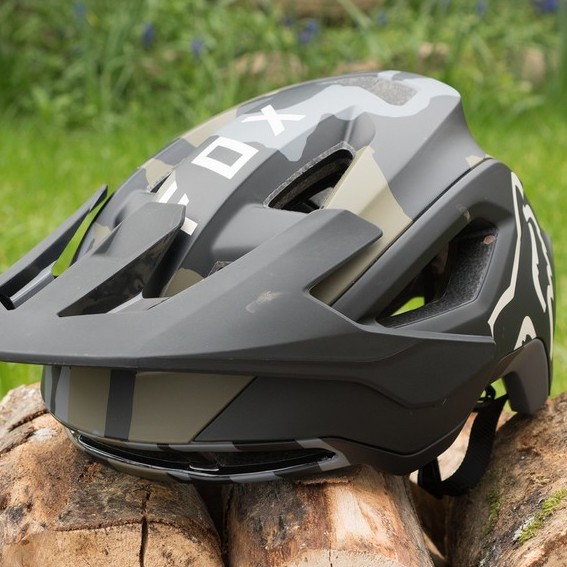 Definitely recommend this helmet!

@Monique
Read More
Love this helmet! Fit and comfort – excellent! The magnetic buckle closure is awesome!! 5 stars!
Comfey

@Stacey
Read More
Soft comfy and does not get in the way. Great for Florida weather. Light weight so can use in summer or winter. Love the length of the sleeves and allows for you to slip thumbs through or wear like a typical long sleeve.
For the trendsetter, the clotheshorse or those who "don't have anything to wear" despite a closet that is bursting at the seams.
Ultra High Rise Elation Tight
My ultimate Favorite Leggings

@Debra
Read More
This is my third pair & I can't begin to tell you how flattering they are & how much I absolutely love them! They stay precisely in place during vinyasa yoga classes, all of my workouts & long hikes. And I love how soft they feel against my skin. I promise you'll be amazed at how great they look & feel!
Interlok French Wire Earrings
Love these earrings

@Janet
Read More
Since I have long hair, most of my earrings tend to get lost and are not visible. These are so perfect and really stand out. Lately I've received many compliments on these earrings specifically and they look fabulous.
Very Cute!

@Robin
Read More
These sandals are so cute! The wide width is truly a wide width. Nothing more annoying than buying a wide shoe and your toes won't fit. Looks great dressed up or down. Put them on as soon as I got them and didn't want to take them off.
Classic Australian Merino Sheepskin Slippers
Best slippers EVER

@Debbie
Read More
These are WARM slippers! I live in New England and they're perfect for those cold days and nights. The fit is perfect which actually surprised me. I'm a tennis player with a size 10 wide foot. They are snug but not tight. I'd buy these again!
I would recommend this jacket to a friend

@Daniel
Read More
I really like this jacket I purchased from Refrigi Wear. Definitely a well-built piece of clothing. I just took my motorcycle for a ride and it was 45 degrees at best and this jacket kept me nice and warm.
Cute Shoe!

@ Katlyn
Read More
Simple, cute shoe! Love the mauve color with the periwinkle blue.
Perfect bag for city to trail

@Connor
Read More
This is perfect for running around DC. Just throw my keys, sunglasses, phone, and wallet in here and don't worry about them through out the day. Also great on my hikes through Shenandoah! Multipurpose and holds just enough!
Perfect Fit half Size Down

@Max
Read More
Excellent Craftsmanship – Excellent Fit !! To be totally honest I did not know what to expect when I ordered this design. It is undoubtedly the best pair of Chukka Boots I have in my arsenal.
Fur babies, actual babies- whatever "baby" means to you!
Boho Chic Luxe Developmental Gymini
I want to gift this to all my new mom friends!!

@Mackenzie
Read More
It's so cute and fits right into our living area, while having tons of activities to do! I love that the milestone cards also explain different activities that best fits their current milestone! He loves the mirror the most, staring at himself is so fun! ❤️
Rock With It Giant 8-Foot Inflatable Dome Rocker
I would definitely buy this again

@Celeste
Read More
Well it doesn't do the dishes but the grandkids that once we're bouncing off the walls….. Now bounce off their giant space ship!!!! (Because it looks like a ufo) can you please make a bigger version for us adults????? PLEASE!!!
Spike the Fine Motor Hedgehog
Great attention holder!

@Parent
Read More
My son received this as a gift at about 15 months and instantly was engaged with it. It was so cool to see him slowly learn how to put the pieces in, and which side needed to go in first. We pull this toy out anytime we need him to sit and play for a few solid minutes and he loves it.
PAW Patrol Magnetic Jigsaw Puzzle
Amazing!

@Awillis
Read More
My 5 yr old son loves puzzles but what makes this one even better is that its magnetic. The puzzle pieces won't move around accidentally. I love that it also has more than one puzzle.
my dog absolutely loves this stuff

@Catherine
Read More
Because the vet said we needed to get him to drink more water, we started feeding him chicken broth throughout the day, but after a few months, he started to tire of it. Then we found Nulo! He loves all four flavors and drinks it faster than he ever drank the broth. I'm so glad we found this stuff!
3 Sprouts Elephant Toy Storage Box with Handles
Cute and functional toy storage

@Meg
Read More
I bought two of these to store my toddler's toys; they are good sized, fold down with no problem if you want to move them around or store them away, and are safe (the canvas material won't hurt my child if she bumps into it, gets her hand inside of it, etc.). Very cute designs too in attractive colors.
8-in-1 Multifunctional Supplement Bites for dogs
Go buy these

@Brii
Read More
My puppy like most always wants treats, And at least with these she's getting stuff that a good for her as well
Gifts for techies, gamers, those who see Inspector Gadget as an aspirational figure, and those who get their power from gadgets requiring a power source.
Lyric Therapeutic Massager
Mama Approved!

@Alecia
Read More
I'm a mother of a 3-year-old and pregnant with my second child, so I work up a lot of aches and pains chasing around my little one in this physically demanding phase of life! The pain relief setting is a lifesaver and the calm setting helps so much in getting ready to battle 3rd-trimester sleep woes nightly. It really helps with pain and stiffness without being overly aggressive. I can't wait to gift my mom, best friends, and mother-in-law with Lyric.
Model Three Wine Preservation System
I would definitely buy this product again.

@Ian
Read More
I am very happy with the Coravin Model three. It works exactly as advertised. We mostly use this tool to choose between wines to drink when we have guests. It's great for sampling three or four bottles before choosing which one to drink. We have only kept wine for about a month once it has been tapped and only with screw caps so far. Is a great tool for wine lovers. I highly recommend it.
Infrared Electric Fireplace Entertainment Center
Worth the price for sure!

@Wendi
Read More
Love, love this fireplace! Husband had it put together when I got home. There was a small chip on one of the corners but I am just going to touch it up with a marker as others suggested in their reviews. It is so pretty! I am glad I chose this model. I have not tried the glass it came with yet but want to.
High Performance Swivel Upright Vacuum
Excellent on ALL Types of Flooring!

@Amanda
Read More
I absolutely love my Hoover Vacuum! I can honestly say this is by far the best vacuum I've ever used/owned!! My home is 1/2 carpet/rugs and 1/2 hardwood/tile floors, and this vacuum does an amazing job of cleaning EVERY type of flooring in my house. It's just a fantastic vacuum that I would recommend to anyone! I have absolutely no complaints.
Amazing sound !!!

@William
Read More
By far the best sound ever. Nothing compares with Sonos audio quality.
Presidio Perfect-Clear Glitter + Grips Case
I love this case!

@Terra
Read More
This fits my iPhone 13 pro max perfectly! I love that it's clear so you still see the pretty blue color! The the glitter gives it a nice subtle shimmer! I highly recommend this case!
Special thanks to our friends at
PowerReviews
for their insights on this topic.