If you're wondering how to be an ally for the Black community this February, shopping from Black-owned businesses is a great place to start. Not only are you supporting a small business owner's dream, but by shopping from Black-owned stores you are directly and sustainably supporting a community of entrepreneurs that has been deeply affected by systemic racism and disproportionately impacted by the COVID-19 pandemic.
Here we have compiled a list of 22 Black-owned small businesses to support in 2022 from four different categories— fashion and accessories, beauty and skincare, haircare, and home and lifestyle. We know that this list only scratches the surface of the millions of amazing Black-owned businesses online so we encourage you to shop around for more great finds.
Without further ado, here is our list of Black-owned businesses to support.
Fashion and accessories
As a Black-owned business, The Wrap Life takes a stand on addressing appropriation related to wearing head wraps. They believe that "wearing head wraps is for everyone, because it has always been for everyone." With inspiration from West African traditions of wearing head wraps for colorful self-expression, The Wrap Life offers a variety of product lines from turbans, to head wraps, to bandies in various collections including solid, handprinted, and non-traditional for all types of customers. They even reward their loyal customers through their Unwrap Rewards program and tiered-VIP program.
This bold fashion brand sells quality, trendy, African-inspired fashion at affordable prices. With product lines for women, men, children, and matching his and hers lines, D'IYANU truly offers clothing made for everyone. With a core value of "creating value within the community" D'IYANU donates a portion of their funds to various charities both within the US and internationally in African countries. To date, they've donated over $60k, making it easy to feel good about shopping with them.
We've got another apparel brand here that is far more than a fashion brand. This LGBTQ+ Black-owned brand aims to empower their community through "representative streetwear and queer focused philanthropy." With new weekly designs and made-to-order products, Outtire keeps their customers looking stylish without the environmental implications of fast fashion.
With non-gendered product collections including: Tees, Tanks, Sweatshirts, Hoodies, All-Over Tees, and Black Lives Matter, customers can feel comfortable and confident shopping for whatever clothing catches their eye. The definition of an inclusive, safe, and meaningful brand community if you ask us.
Black Girl Blessed is a Black woman-owned business that "challenges you to change your perception of beauty, self-esteem, emotional strength, faith, and sisterhood as we grow together." They sell a wide array of unique and colorful earrings including puff ball earrings, tassel earrings, and even a variety of dehydrated fruit earrings. If you're up for a surprise, you can opt for one of their mystery boxes which include one statement pair and one pair of studs.
With a mission to spread joy and help their customers "glow from the inside out", Neon Cowboys is a fashion tech brand specializing in wearable neon western cowboy apparel and accessories. Their neon cowboy hats, glow in the dark cowboy boots, and custom-made couture outfits are loved by celebrities and influencers alike. Kesha even sported one of their made-to-order outfits in her music video. Talk about a glowing endorsement.
Founded when CEO Trinity was only 14 years old, Black Tribe Vibe is a lifestyle and fashion brand that aims to connect, love, uplift, and build with those deriving from the African Diaspora. With the mission to create a tribe-like community, this apparel brand sells stylish clothing and accessories with powerful messages such as "Defend Black Womanhood" and "Black Life is Essential".
Support Black-owned businesses and be part of a larger social movement all at the same time with this business.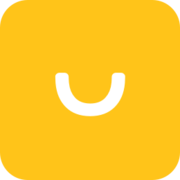 Beauty and skincare
Created from her own personal skincare battle with eczema, Aisha founded Bariki Body Care to provide all skin types with fresh, natural, and good-for-you skincare products. You can shop their wide range of products including body scrubs, body butters, deodorant creams, and much more.
While their products aim to support their customers on their skincare journey, their Challenges section aims to support them on their mental health journey. Their current "Learn to Meditate" challenge shows how a brand can deliver value even after the product arrives on a customer's doorstep. Whether you're looking for some natural skincare or a supportive brand community, Bariki Body Care has you covered.
Oma Beauty Bar is an online shop for "Women of all shades, personalities and cultures." Their vegan and cruelty free beauty products include dozens of cute lip gloss shades and a variety of different eyelash styles. They even raise the bar for beauty with tons of trendy beauty and fashion accessories including bags, sunglasses, and ready to ship braided wigs. Don't walk–run to tell your friends about this cute Atlanta-based beauty shop. Seriously do it, you'll get 10% off and they'll get $5 off their purchase thanks to Oma Beauty Bar's referral program!
Award-winning artisan skincare brand, OKOKO Cosmétiques provides luxury green skincare solutions for all skin concerns from Lack of Glow to Pollution Protection. All of their ingredients are researched, tested, and 100% natural including tomato seed oil, activated bamboo charcoal, and dragon's blood extract (from "Dragonniers" trees). Don't worry, no animals or mythological creatures were harmed in the making of OKOKO products.  
They bring their online customer experience to the next level with a Skincare Quiz that creates a personalized skincare routine. So if you're sold on the brand but not sure where to start, this quiz was made for you.
Hair care
Colorful Black is a hair, skin, and makeup brand based out of Paris, France. They aim to highlight Black and mixed-race beauty by offering haircare solutions for everyone whether they have dark to light skin, frizzy, curly or even relaxed and straight hair. Although they do have a wide selection of hair care cosmetics, they support their customers' hair journey from start to finish with accessories such as pillow cases and wax caps lined in satin, brushes, combs, charlottes, and heated caps. You can even check out their blog, Magazine, for beauty and hair care tips, tricks, and advice.
This hair and beauty brand is an online Afro-Caribbean beauty supply store for Afro Hair and Beauty. Exodus Beauty has a wide range of quality and affordable box braids/braiding hair, faux locs, wigs and waves, crochet braids, hair extensions, hair care, styling, and makeup and beauty products. With core values of respect, compassion, empathy, diligence, and excellence, this brand aims to make their customers feel just as beautiful as they look through embracing and loving their hair and recognizing that "Your Hair is a Crown".
Curl Mix is a clean beauty brand that aims to be the most trusted hair care partner of Black women in the world. Known for their "Wash and Go kits", Curl Mix aims to make the hair care process as simple as possible, eliminating any unnecessary steps. Customers are able to take a Hair Cair quiz on their website to find personalized solutions customized to their hair care needs. They take their customer experience to the next level with educational content including a blog, details about their methods, and even Curl Mix University.
Come for the hair care and stay for the tips and tricks.
Canvas Beauty Brand has branded hair care products for every hair goal from growth to moisture retention. They even have a line of men's products including beard and scalp shampoos, conditioners, and serums. Their signature product Canvas Hair Blossom Serum has nearly 700 glowing reviews and is loved by people around the world. They even have a thriving Facebook brand community with over 14k members where customers can share their struggles and support each other.
Joiful Bee is a natural hair care founded by Joi Wade in 2011 after beginning as a natural hair care blogger. Joiful Bee sells a variety of products from satin scrunchies and satin-lined hoodies to their signature Wash Day Kit to make wash day more enjoyable for Black women. Their Deluxe Wash Day Kit includes a variety of products including a scalp massaging shampoo brush, a honeycomb detangling brush, a microfiber towel turban, a reversible satin bonnet with a drawstring, and more. With hundreds of reviews, Joiful Bee's new customers have the social proof they need to put their trust in these products.
Inhairitance is a brand that not only talks the talk–they walk the walk. This natural hair brand sells their CurlCare line of Black natural hair products online, but also has in-person consultations and services at their Curl Spa for customers in Montreal. They also host the Natural Hair Congress that connects natural product vendors directly to their curly clientele. Whether you can connect with this brand in person or  join their Curl Tribe online, this is a positive space for curly-haired individuals to celebrate their culture and beauty.
If you're looking for the right place to start your hair care journey, Edge Entity is a brand that supports their customers every step of the way. For total beginners they have an online Hair Quiz to recommend a full regimen. If you're searching for products for a specific hair concern like Alopecia, edges, dry or flaky scalps, split ends, autoimmune conditions, or beard growth, you can filter their products based on your needs. For customers looking for some beauty inspo, they feature user-generated content of their "Edgy Beauties" testing out new looks using Edge Entity products.
Home and lifestyle
For customers looking to invest in their health and wellness, Golde is a Black woman-owned brand that makes superfood blends and teas to boost your daily routine. From matcha to mushrooms, they create products to help customers feel their best. You can even find all natural superfood face masks to level up your skincare routine. If you're not sure where to start, check out their blog, The Golden Hour to find recipes from their #ClubGolde ambassadors.
For all the planners out there, Cloth and Paper is a stationary brand that sells a variety of organizational tools such as leather planners, paper planner inserts, foiled dividers, and luxurious stationery items. Even if you're a total beginner, Cloth and Paper has recommendations on which products to buy, what size will suit your needs, and even planner consultations to help you improve your productivity and reach your goals. Stay organized in style this year!
Calling all candle lovers looking for fun and quirky candles that will brighten up your day. Sonshine Bath is a wellness brand that sells soy wax candles and natural body care products. As a Black-owned business looking to give back to their community, they've created their N:OW product line that donates 100% of  proceeds to various charities fighting towards equality. With high-quality products and even higher quality impacts, what's not to love about Sonshine Bath?
Chakra Zulu is your one stop shop for all of your crystal, apothecary, and chakra needs. If  you're just looking for a place to start your spiritual journey, check out their book section for resources about the philosophy behind crystals. You can even join their loyalty program, the Zulu Crew and earn Crystal Points to earn money towards your next purchase.  
This children's book brand was founded by Jelani Memory, a father who wrote "A Kids Book About Racism" back in 2018 to teach his five children about racism. Since then, A Kids Book About has released hundreds of books, podcasts, and classes to open the conversation with children about empowering topics like racism, anxiety, gender, privilege, activism, and more. It's never too early to spark these important conversations and this is a great brand for people of any race, ethnicity, or gender to check out.
If you're looking to add some flavor to your next meal, we've got the brand for you. Mike D's BBQ sells a variety of award-winning dry rubs and BBQ sauces that are "the perfect combination of sweet, smoky, and a little bite." Pulling inspiration from his African American and Latino heritage, Mike D created BBQ sauces that are a twist on traditional North Carolina sauces with unique seasonings and spice levels. Give your next meal the flavor it deserves.
Be an ally and support Black-owned businesses
So there you have it–22 Black-owned small businesses to support in 2022. Whether you're looking for new natural hair care products or clothing with a cause, this list is a great place to start. Happy shopping!
Find more ways to listen, learn, donate, and participate.
Support BIPOC communities and keep the conversation going.
This originally appeared on
Smile.io
and is made available here to cast a wider net of discovery.