We know a great returns experience starts before a shopper makes their first purchase with your brand. 86% of shoppers look at a company's return policy¹ before even deciding to complete that purchase which is why it's critical to clearly communicate your return policy throughout the shopper journey.
We've been helping merchants to optimize their returns programs for years, and here are our top three best practices for designing a seamless return experience that can be accomplished in five days or less.
1. Ensure
all roads

lead to your return policy

The most common places shoppers expect to find your return policy is in your homepage footer, product detail page, order confirmation, and shipping confirmation emails, and packing slips. Every shopper may look in a different place, so keep all of your bases covered to ensure a smooth experience. 
2. Write a return policy that people can
comprehend
The number one mistake brands make when communicating a return policy is burying it within paragraphs of fine print. Breaking up those important details with clear section headers makes it easier for shoppers to scan the page and still pick up on the most essential parts of your policy.  An organized and streamlined return policy page will help limit confusion and unnecessary back-and-forth with your customer service team down the road.
As someone who speaks to merchants every day about returns strategies, I know it's possible to structure a creative returns pricing approach that strikes a healthy balance between delighting shoppers and minimizing costs. 
3. Make it
easy

to start a return or exchange

Returns don't have to be a frustrating experience for your shoppers. Make it easier for them to initiate the process by clearly indicating where they can click to get started right away (extra points if that button is at the top of your return policy page).

 
Return experience superstars
Teammates from our Customer Success team each picked a Happy Returns partner that has successfully put these tips into practice.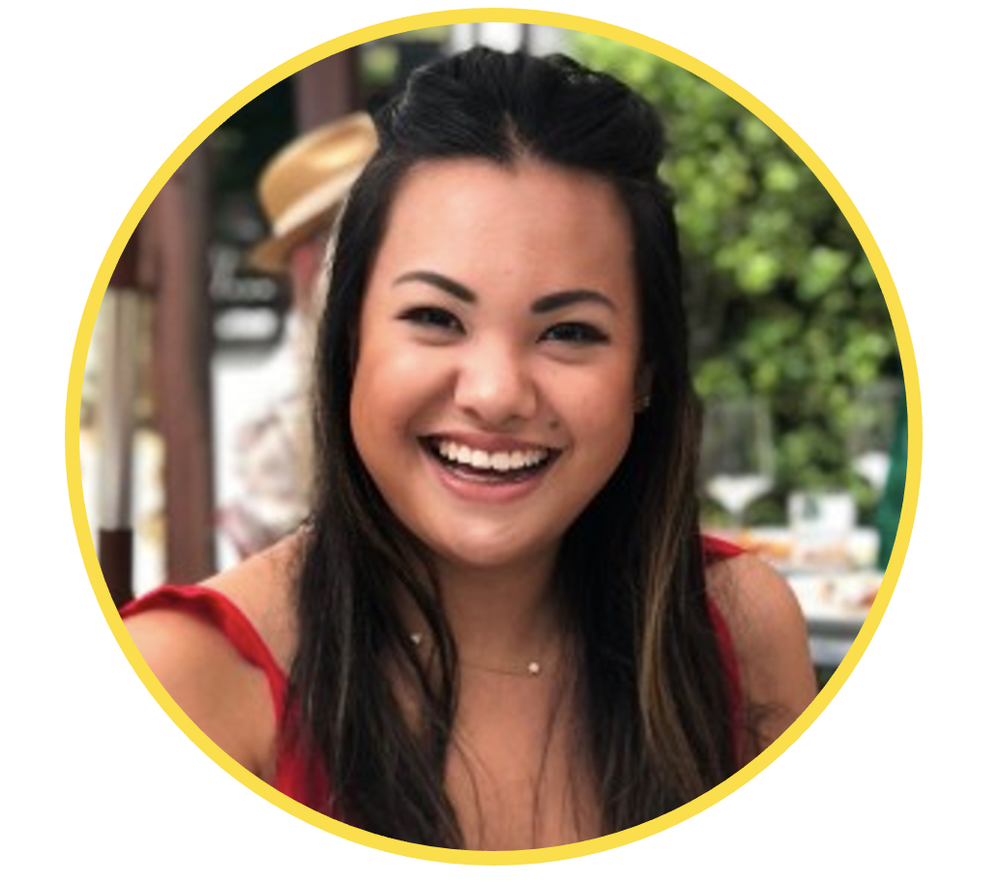 Vanessa's pick: Swim Outlet

"It's important to keep the returns process simple to help shoppers stay happy and loyal when their original purchase doesn't work out. One of the simplest ways to do this is by having a clear returns policy that's easy to read! Swim Outlet does a great job with this."

-Vanessa Nguyen, Customer Success Manager
What they do well:
Their Returns page provides a clear call to action to start a return at the top of the page

Providing more than one return method can be confusing for shoppers, but Swim Outlet clearly and effectively explains the difference between Mail and Return Bars

Their Return Policy is explained in a succinct and easy-to-understand way that we know shoppers will appreciate   
What they do well:
The Returns FAQ page displays a bold, clear, hard-to-miss call to action to start a return at the top of the page.

Their FAQs are expandable, making the questions on the page easily scannable to quickly find the details you're looking for without getting lost.

We love that their most common question 'How do I return/exchange my order?' is highlighted in yellow, drawing the reader to click there first.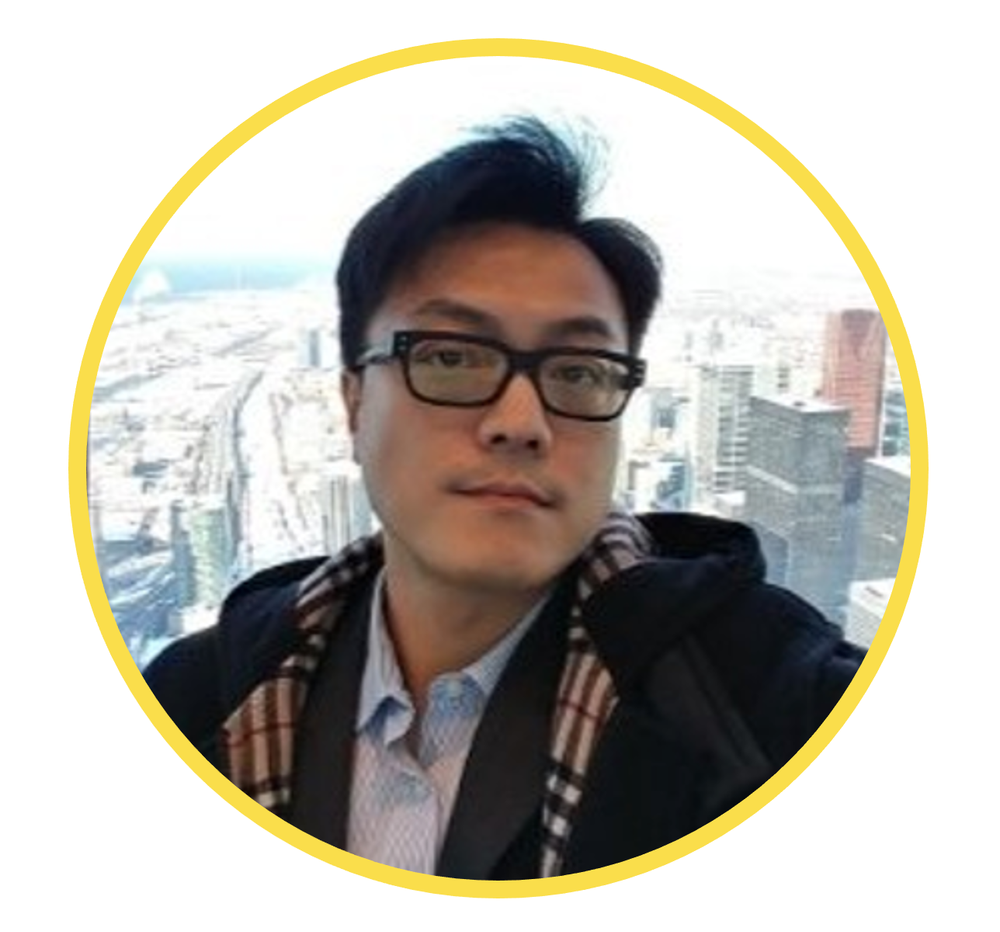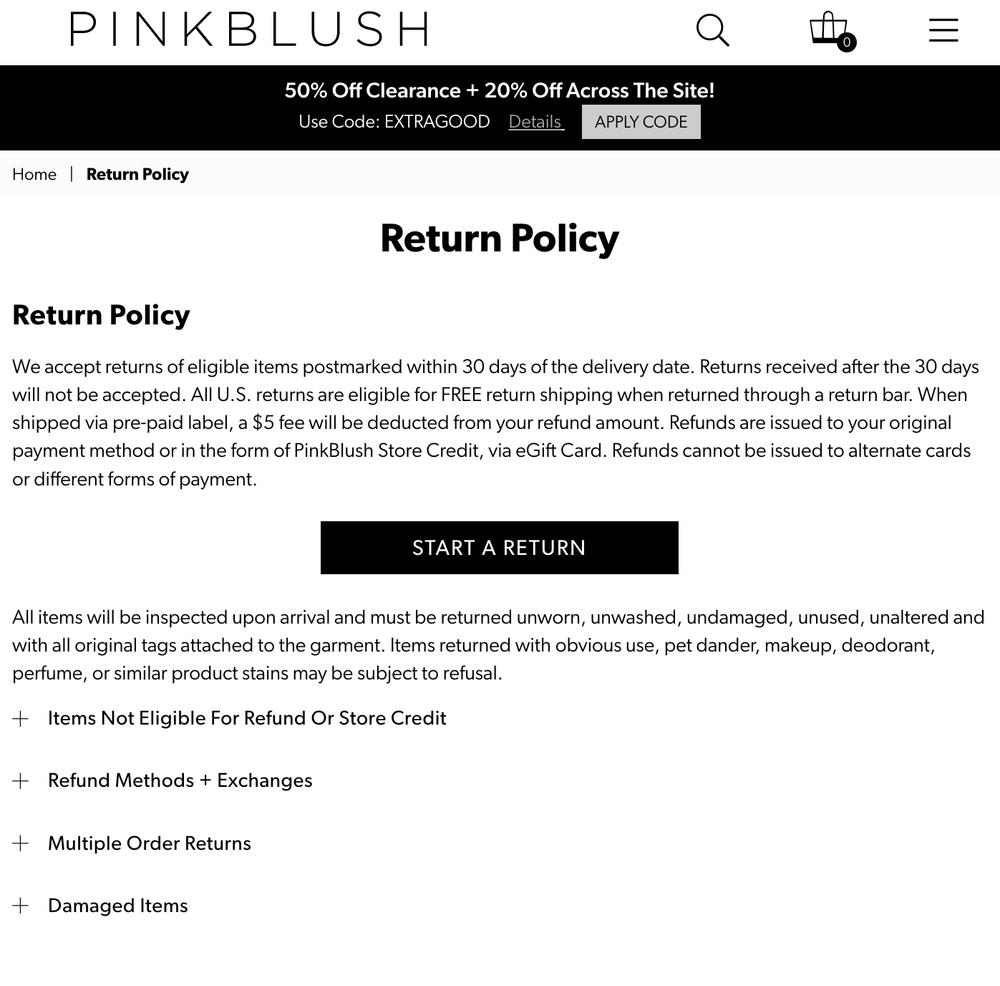 What they do well:
Their Return Policy page clearly states the retailer's policy at the very top of the page.

The call to action of 'Start Return' and their FAQs are all succinctly displayed near the top of the page.

They use short, bulleted information making the FAQs very easy to scan and understand.
Get started today!
Want to improve your return experience, but not sure where to start? Reach out to your dedicated Customer Success Manager for more tips and support
¹Source: National Retail Federation, January 2022
The content of this article is provided for informational purposes only. You should always obtain independent business, tax, financial, and legal advice before making any business decision.
---
Subscribe today

---
Share this post:
---
Related Posts
---
Want to learn more about how Happy Returns can help you optimize returns? Lets chat.
Special thanks to our friends at
Happy Returns
for their insights on this topic.