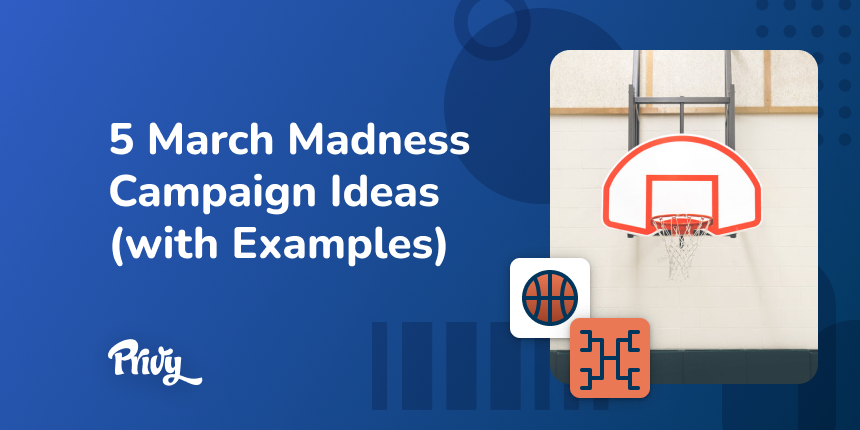 Coming off a strong Valentine's Day marketing campaign? Now is the perfect time to carry that momentum into March. Thankfully, with March Madness approaching, you can run your next campaign all month long (and even into early-April).
If you've never marketed around March Madness before, no worries! It can be a niche ecommerce holiday, but has potential if done right.
Here are some fast-facts about March Madness and what makes it an attractive option for a marketable moment for your business:
March Madness runs from March 13th to April 4th. If you launched a campaign at the beginning of March, this gives you more than a month of campaign coverage.
March Madness is one of the most anticipated sports seasons of the year. It is a 64-team tournament that whittles down to 2 college basketball teams competing for the National Championship.
March Madness is one of the most televised U.S. sporting events. Nearly 11 million people tuned into the tournament last year. Businesses can use this seasonal event to build hype for their brands.
Now that you have the low-down on March Madness, let's get to campaign planning. In this article, we'll provide you with inspiration and ideas for getting a campaign off the ground. We'll also include examples from real brands that have seen success from similar marketing campaigns.
Get our best content on ecommerce marketing in your inbox 2 times a week
1. Embrace the bracket
Perhaps the most iconic part of March Madness is the tournament bracket. It's what millions of people fill out each year in hopes of winning their family, friend, or office pools. So why not embrace the bracket and work it into a marketing campaign for your store? 
Below is an example of how Total Wine created a red versus white wine bracket for March Madness. It was a campaign where customers voted their favorite wine as the winner of the tournament.
So how does it work? Well, when a champion is crowned, you can create a promotional discount for the item your customers voted for and send it to them via email. For example, "take 15% off this white wine using the promo code MADNESS15".
Tournament brackets work because they gives the customer the choice to vote for a winner and get involved in the process. You can build even more hype for your bracket by regularly posting updates about the results on social media. This can get your customers talking, and they may even repost it on their feeds, giving more visibility to your campaign.
The best part about this type of campaign is that it can be applied to so many different types of products. Whether you sell wine, coffee, shoes, or anything else with a variety of products to vote for, the bracket is a great place to start.
2. Support a local university
You may be in a state or city where college basketball is popular. If one of the local universities happens to make the 64-team tournament, this could be an opportunity for your next March Madness campaign.
Check out this map of the most popular college basketball teams by state: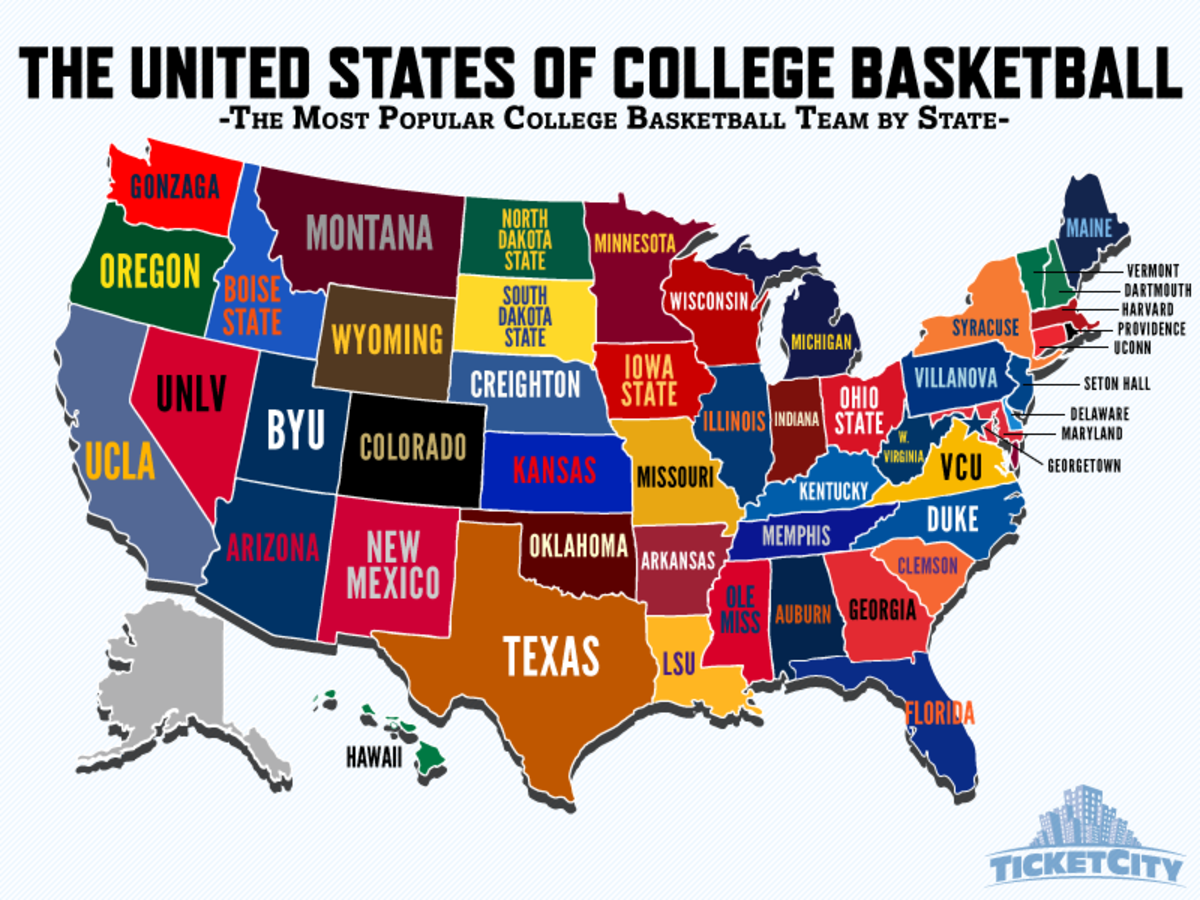 Now onto the campaign. Let's use Duke University (one of the most popular basketball programs in the country) as an example.
For every win Duke gets in the tournament, you can run a specific promotion to your customers. The further your team gets in the tournament, the more enticing the promotion can get.
If you have SMS subscribers, then sending one-off Broadcast Texts is a great option for this type of campaign.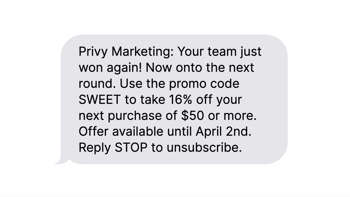 This campaign idea isn't just limited to prominent basketball schools like Duke or Kentucky. In fact, it could be just as effective for smaller schools that make the tournament. At least a handful of underdog teams will go on a winning streak during March Madness. If you're in the same area as these teams, use their Cinderella Story for campaign inspiration!
3. Choose the winner
Looking for popup ideas for March Madness? A neat way to tap into your customers' competitive nature for the tournament is to run a 'Choose the Winner' popup campaign. Below is a basic example of what this could look like on your website: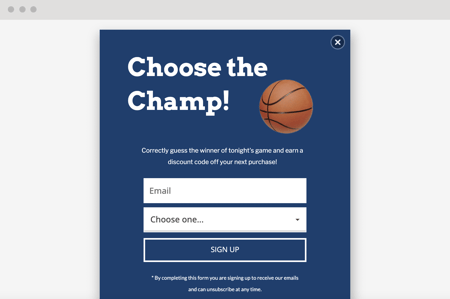 By adding a dropdown menu to your popup, users can select who they think will win a specific matchup (you can add this to your local university campaign) or the entire tournament. In the example above using Privy, we designed this popup for the National Championship, giving users a 50% chance to win a prize.
When a winner is decided, customers who selected that team will receive their discount code via email. This simple marketing idea can help you grow your email list during March Madness.
4. Run a month long countdown timer
We mentioned earlier how March Madness runs from March 13th to April 4th. If you run your campaign in early March before the tournament begins, this gives you more than a month of campaign coverage.
One way to consistently showcase an offer for your ecommerce store is to run a countdown timer at the top of your website. Something like this: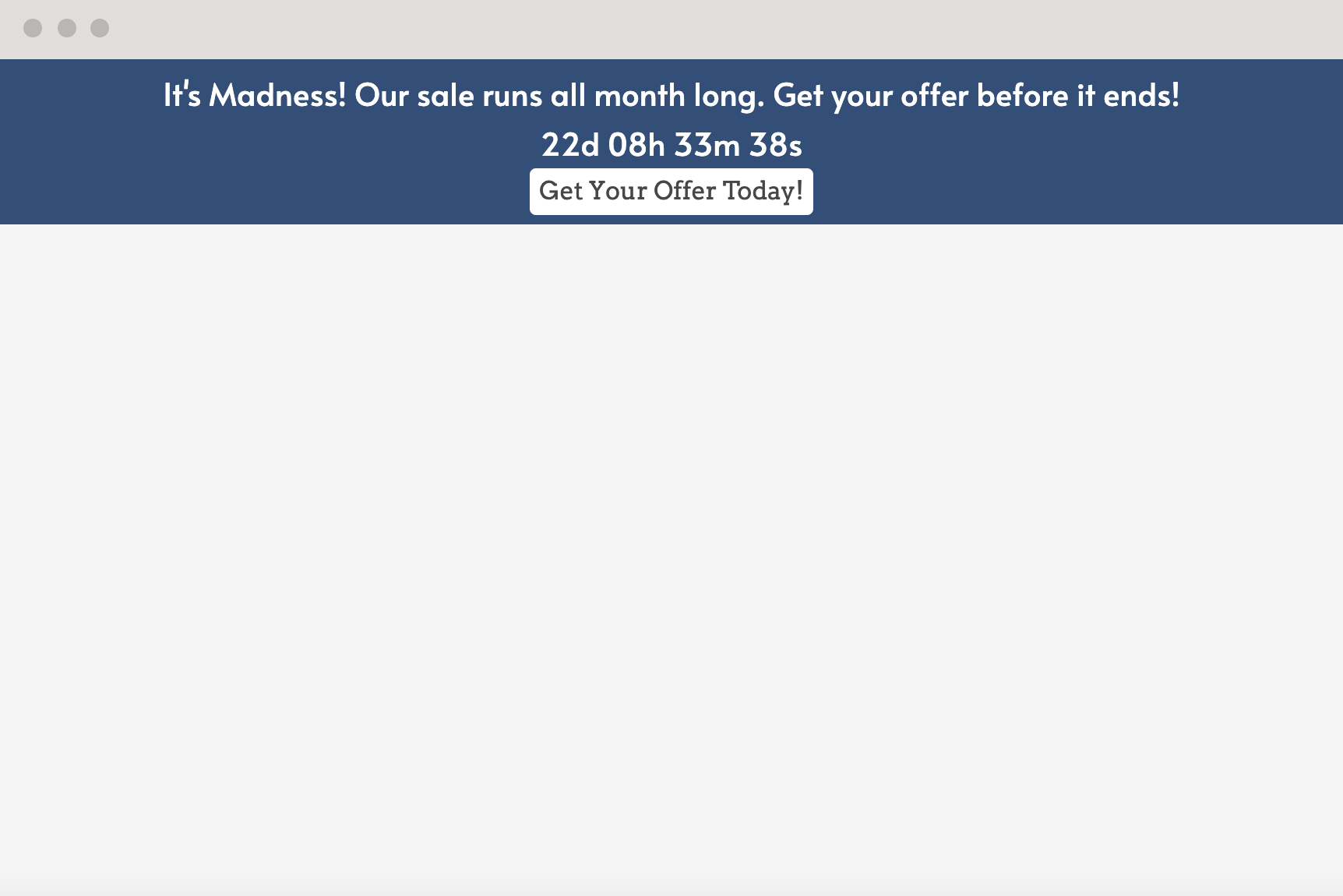 Countdown timers like the one above are a super light lift. You simply enter the date range you want your timer to run for, add a coupon code for when users sign up, write a clear follow-up email that contains the offer, and enable the timer. Once it's up and running, watch the sales start to flow!
5. Host a giveaway
One of the most common marketing campaign ideas you'll see this March Madness is a good old fashioned giveaway. And for good reason! Giveaways build hype around the hopes of winning a massive prize. All a person needs to do is provide their contact information, some basic details, and enter the contest.
Check out this giveaway example of TCL Electronics. A chance to win a free 55-inch 4K smart television in exchange for an email address? Sign me up.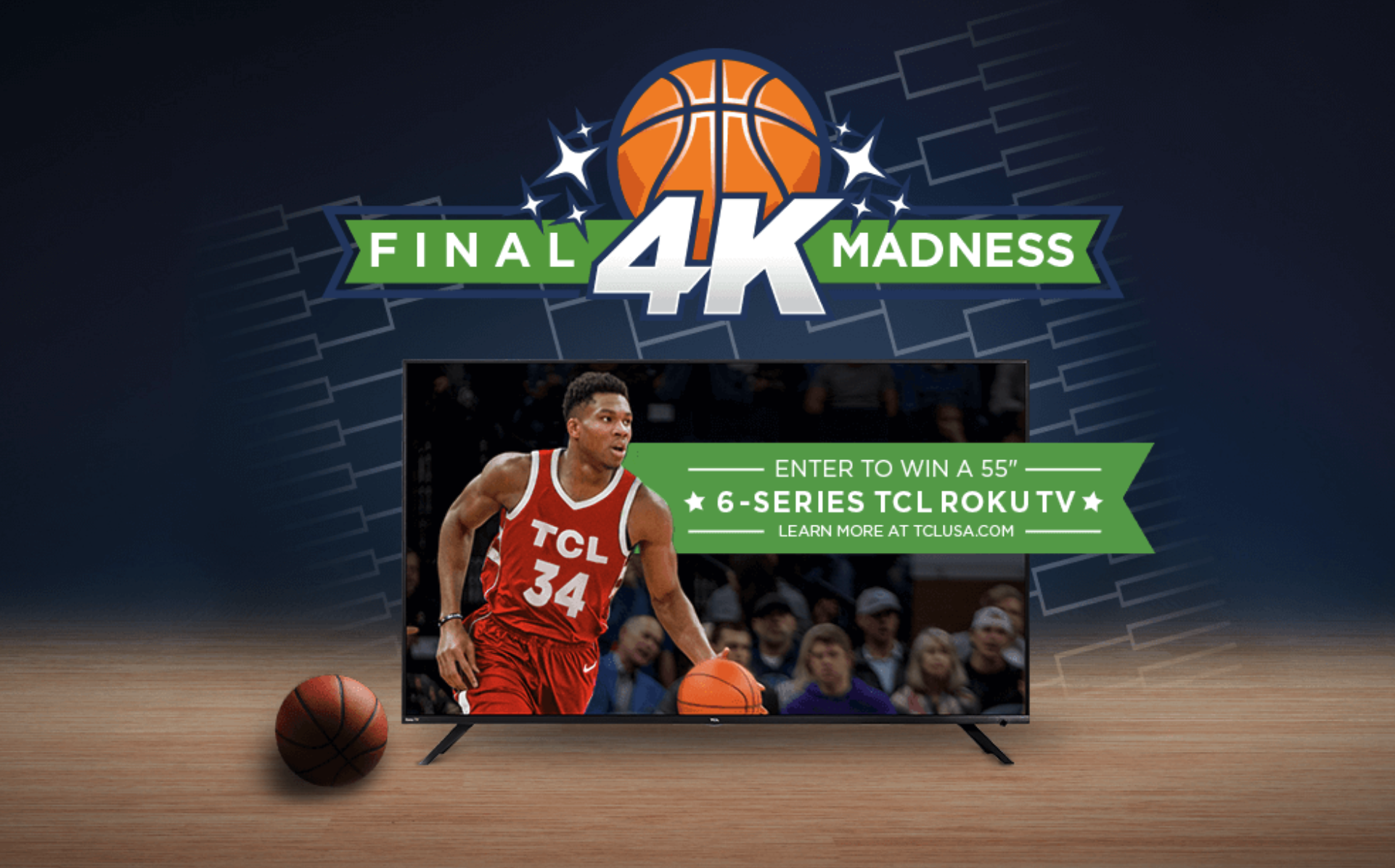 When running a giveaway, keep in mind that the prize(s) you're offering should be significant enough to drive email sign-ups. This could look different depending on the brand and industry. For example:
Electronics brands can give away a smart television.
Travel brands can give away a roundtrip flight.
Clothing brands can give away a shopping spree.
Another safe route for giveaways is a monetary prize, such as a $500 credit with your online store. If you have a subscription-based brand or send replenishment emails to your customers, you can give away the chance to win a year's supply of items. The options are endless for this type of campaign.
Some rules around March Madness marketing
First things first. The NCAA (governing body of collegiate sports) can be pretty stingy when it comes to these types of marketing campaigns. To avoid running into any issues with the NCAA, make sure you avoid using the following terms in your marketing materials both on your website and in emails and SMS messages:
The Big Dance
March Madness
Sweet Sixteen
Elite Eight
Final Four
In addition to avoiding these terms, make sure you don't use the NCAA or March Madness logos in any of your marketing materials during this period.
So, what options do you have?
The good news is that with a little creativity, you can run a successful March Madness campaign while still staying within the bounds of the law, as seen with some of the examples in this article.
For a campaign name, consider using alternatives that haven't been trademarked. Thankfully, the NCAA released a long list of its current trademarked names so you know exactly what not to include.
When it comes to images, feel free to use a bracket, basketballs, and images that are associated with the game of basketball–so long as they don't contain the NCAA or March Madness logos.
March Madness: Don't overlook it this year!
Blanking on your next marketing campaign after Valentine's Day? March Madness can be a great option for brands looking to keep the momentum going all month long. Whether you focus your campaign around the tournament bracket or build hype with a giveaway, March Madness can help boost your sales leading into Spring.
And don't miss another major sales holiday for your ecommerce store again. Check out our Ultimate Ecommerce Holiday Calendar with nearly 100 ecommerce holidays this year.
You'll get monthly email reminders and campaign ideas so you constantly have inspiration for upcoming holidays.
Special thanks to our friends at
Privy
for their insights on this topic.