Guest Post
Field Experts
Reading Time: 6 minutes
Many things have changed over the past year, including how we shop. This includes how customers view and store owners use loyalty programs. Many brick-and-mortar stores have had to digitize their loyalty programs as more and more shoppers have switched to online shopping. Loyalty and rewards programs have become one of the trending add-ons for online stores looking to increase their number of new customers.
As a store owner, you might think: "Why do I need a loyalty program?" The answer is simple—loyalty programs are essential for improving customer retention and ROI.
By adding a loyalty program to your online store, you can increase the average order quantity by 319%. On top of that, 79% of customers are more likely to stick with a brand because of loyalty programs.
Undoubtedly, loyalty programs play a significant role in e-commerce, but how do you launch a successful rewards program that makes shoppers come back?
In this article, we will share five tips for building a successful loyalty program for your store. Also, we will give you three examples of successful loyalty programs to get inspiration. Let's get started!
5 Tips for Building a Successful Loyalty Program
1. Develop an omnichannel loyalty program
Although omnichannel marketing and customer support initiatives are not new, most companies struggle to integrate these omnichannel tactics into their loyalty programs. By incorporating loyalty programs into different touchpoints such as emails and social media, you can increase engagement and improve customer experience. Even more helpful would be including an app that could send your customers texts and push notifications.
To encourage your customers to use your loyalty program, make it easy to sign up, such as by asking your customers to login with their social accounts. Nobody likes to fill out multiple forms or give out too much personal information when signing up for a loyalty program. According to research, 26% of shoppers won't sign up for a loyalty program that requires filling out a lot of information or enrollment takes too long.
2. Make it easy to earn and redeem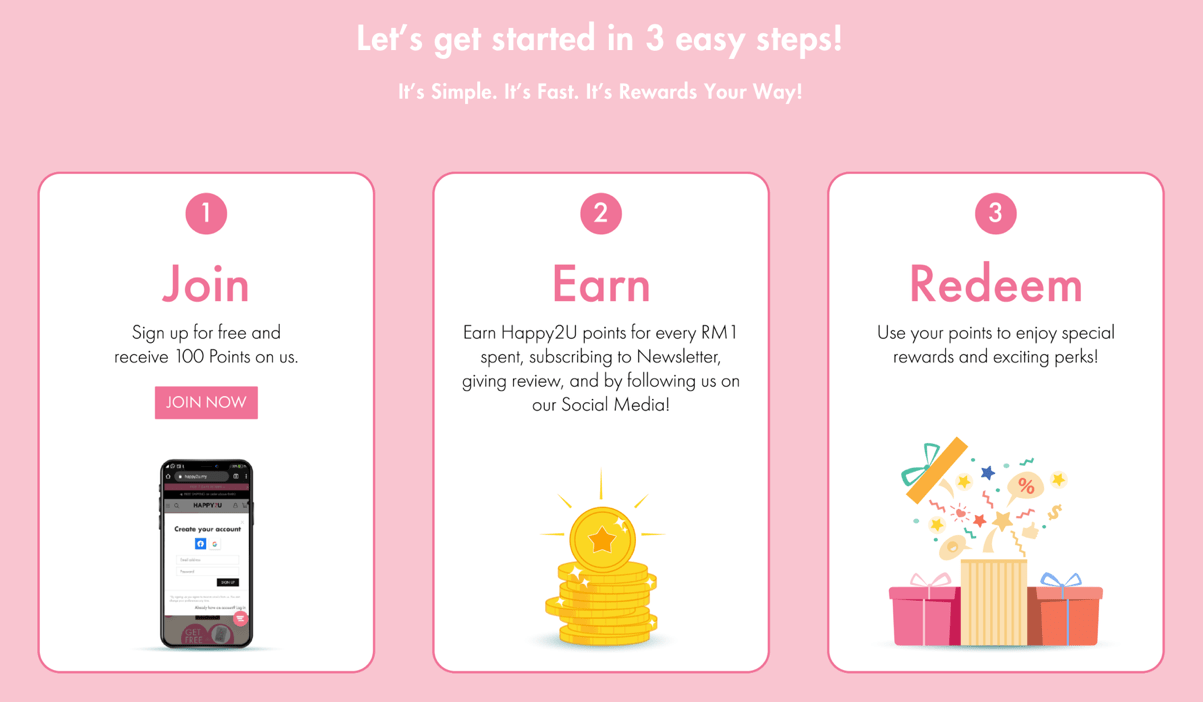 If you are thinking of launching a loyalty program, you should create as many ways as possible for customers to earn points rather than just spending. Reward your customers for other activities on your website, such as creating an account, subscribing to an email program, sharing your website or products on social media, and referring a friend.
There are many ways to make your loyalty program entertaining, such as with gamification, that will increase customer adoption.
3. Gamify your loyalty program
Shoppers are more likely to join a rewards program that offers an engaging way to earn points or win special prizes. In fact, 53% of shoppers say that they are interested in using game mechanics in rewards programs.
Gamification is already a buzzword that you probably hear everywhere, but it is a great way to build a standout loyalty program.
There is much more to a gamified loyalty program; it's not all badges, challenges, and leaderboards. You can integrate different gamified approaches into your loyalty programs, such as fortune wheels, quizzes, prize machines, and reward calendars.
A great example of a gamified loyalty program is Nike's NikeFuel app. Members can use the NikeFuel app to upload their exercise activities, monitor their training, and compare their progress with others. Peloton, a well-known exercise equipment brand, has a similar app that encourages members to exercise more and stay signed up for the subscription longer.
4. Add VIP tiers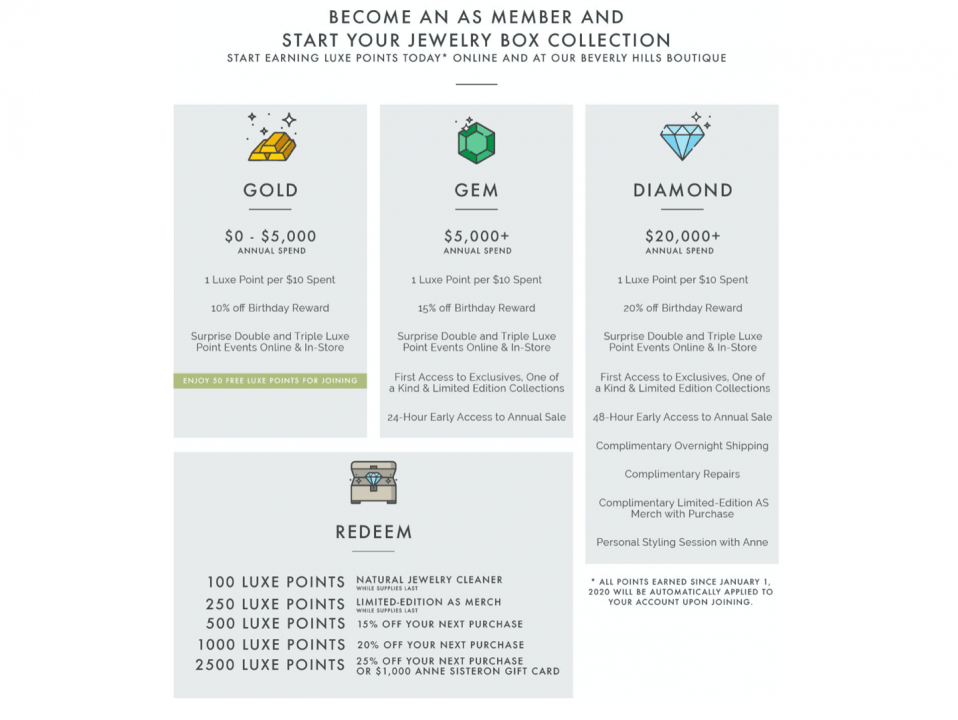 VIP tiers are another great way to encourage your customer to sign up for a loyalty program and buy more. Everyone likes to feel a little unique and receive VIP treatment, which is certainly how you can make your customers feel when handling VIP tiers well.
By adding tiers and special perks, you can motivate your shoppers to work their way up the tier ladder to receive desired rewards. Customers who enroll in a tiered loyalty program are more likely to stay with the brand because of their earned privileges. Moreover, tiered loyalty programs can help you build solid relationships with your most loyal customers.
There are plenty of apps on Shopify that can let you create a tiered loyalty program. Some of them allow you to set up only three tiers, while other apps let you set as many tiers as you desire.
5. Launch a referral program
Customers are four times more likely to purchase your products if a friend referred them. This can be the result of good old fashioned word of mouth, or by having options for customers to share your products via social media.
Referred shoppers have a longer customer lifetime value, and because they're more likely to purchase than non-referred customers, referral programs are an excellent tool for engaging your customers and building their trust.
Be sure to encourage your customers to use your referral program by providing them special discount codes, loyalty points, or other rewards.
3 Examples of successful loyalty programs
Now that you've learned a few tips on building a successful loyalty program, let's dive into some creative loyalty program examples.
1. Target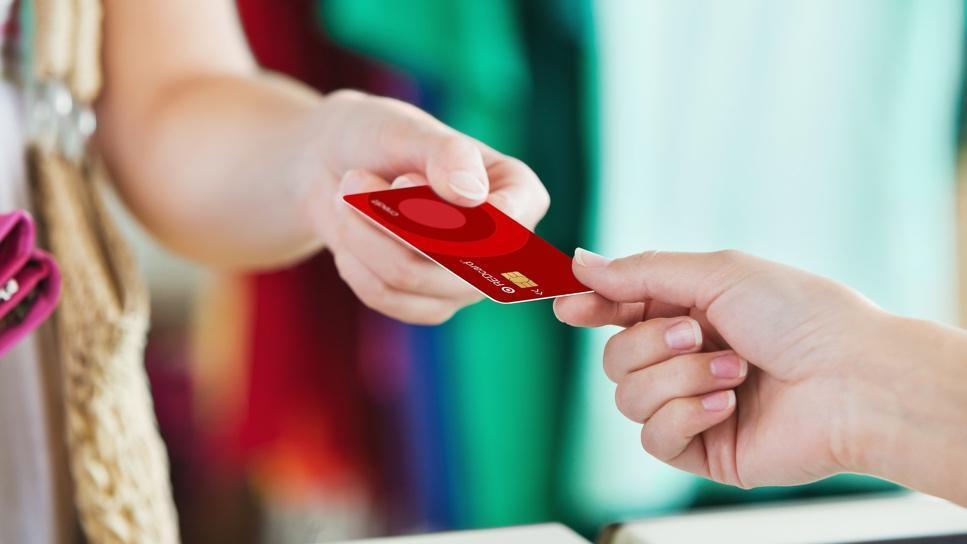 The Target RedCard is a store credit card with no annual fee that gives a generous 5% upfront discount on all qualifying Target sales. As an added perk, Target also paired up with Starbucks to offer RedCard holders a 5% discount at every Starbucks location in Target stores.
By opting into Target's marketing newsletters, cardholders can receive a 10% discount coupon on their card sign-up anniversary every year. Additionally, the RedCard gives extra perks such as exclusive offers, free two-day shipping, and an extra 30 days to return or exchange items.
The success of RedCard is the result of Target's vision to continually improve its current rewards offering while simultaneously guiding consumers through an evolution of how rewards can be earned and redeemed. Target managed to build awareness about their RedCard by creating an omnichannel loyalty program that enables customers to redeem their points through their mobile app and in-store.
2. Reebok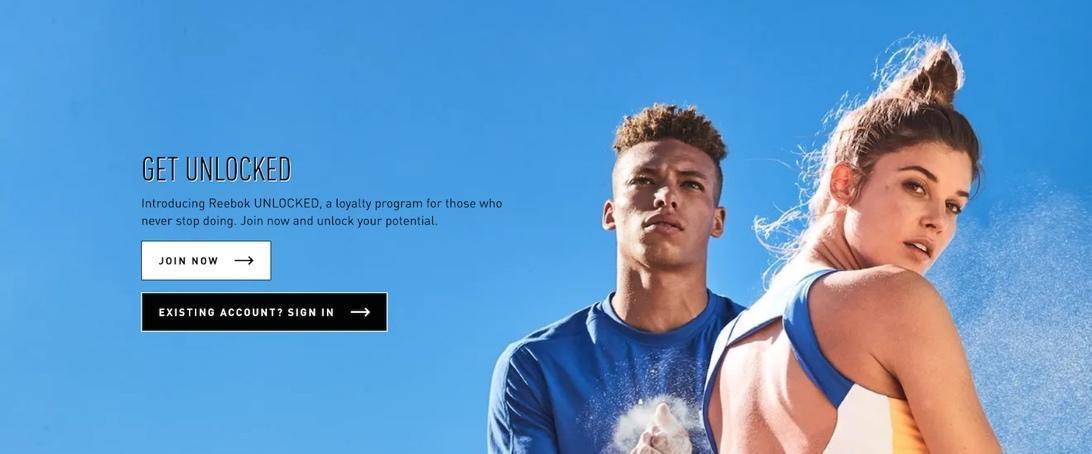 Reebok has a new approach to customer loyalty, which could be less costly than a gift-based incentive scheme. The core of the Reebok loyalty program is delivering value in exchange for promotion. When Rebook launched its new loyalty program called Unlocked, it was a hit since it aimed to provide a personalized experience to its members.
Rebook's Unlock is a tiered loyalty program similar to other brands such as Sephora, Starbucks, and Uber. Perks like VIP events, free shipping and returns, training and health services, partner incentives, early access to affiliate activities, and new launches are available through the Unlock program.
Rebook makes it simple for customers to earn and redeem points through activities on their website such as purchasing products and interacting on their social channels. For each interaction or transaction, customers receive points. The value of the incentives increases as the customer earns more points.
3. DSW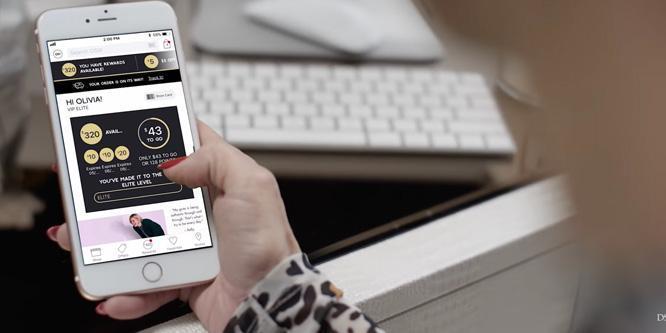 DSW VIP is a point-based rewards program that offers users free delivery on all orders and offers points for donating slightly used shoes to those in need, providing their birthday, or shopping online and picking them up in-store. The loyalty program is split into three tiers, with more appealing rewards available for higher tiers.
The DSW loyalty program's success lies in its designed rewards system specifically to engage shoppers and turn them into active members. By creating a customer-centric and gamified loyalty program, DSW managed to gain loyal customers which became brand advocates.
Wrapping up
Building a successful loyalty program takes some work and planning to ensure that your customers sign up and stay engaged. However, we hope that these tips and examples of successful loyalty programs gave you some inspiration to implement into your rewards program.
The key is to be creative, listen to your customers and make it engaging for your loyal shoppers. What's the best thing about successful loyalty programs? They do not have to be expensive or complicated as long as you keep it simple!
Create an omnichannel experience without increasing your workload. Try Omnisend Free for 14 days!
About Our Guest Author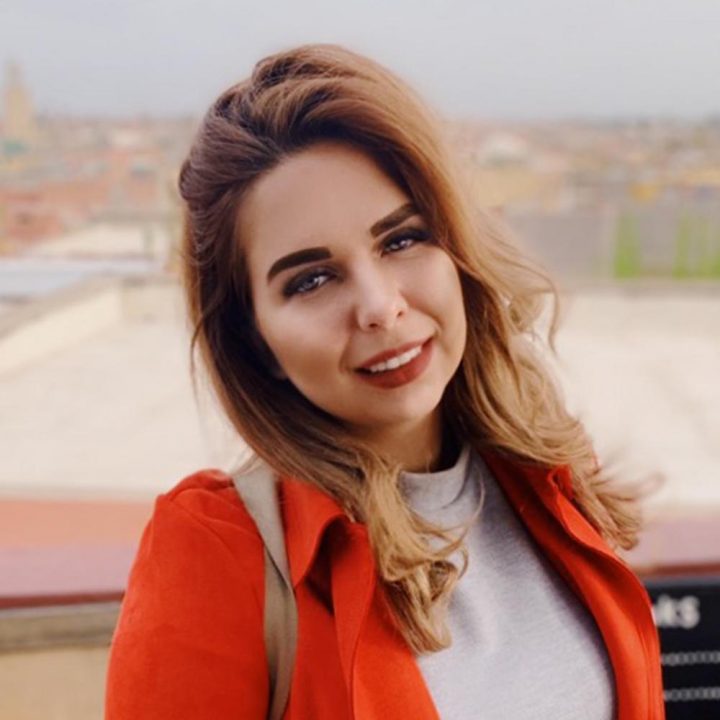 Polina Kulikova is a digital marketer at Growave, and she is passionate about creating content for e-commerce businesses to help them succeed. Growave is the all-in-one marketing platform for small and medium-sized Shopify stores. Growave helps to drive conversions, boost sales, and build brand loyalty. Some of Growave's features are Reviews, Loyalty and Rewards, Wishlist, Social Login, Instagram, and UGC.
Special thanks to our friends at
Omnisend
for their insights on this topic.