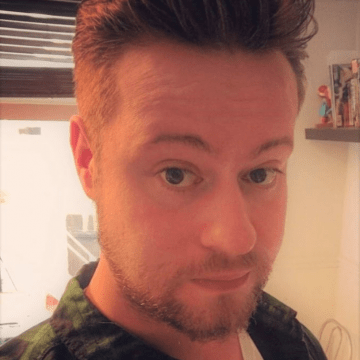 Tom Simpkins
Content Marketing Manager
Reading Time: 7 minutes
Selling on Amazon is a business. Like any business, part of your job is to work out what to sell and how to price it. Specifically, you have to consider what products to stock and how to manage inventory.
Next comes how to increase sales and have a healthy profit margin.
Fortunately, there are a lot of Amazon seller tools that are designed to streamline some of this work and help you stand out from your competition in the search listings.
To stand out, you can promote products on Amazon—and there are various ways to do this effectively.
Amazon Sponsored Products is an auction-style bidding system where sellers compete to have their products displayed. The system is becoming increasingly popular.
Thanks to this, it's no surprise that Amazon is the third-largest digital advertising platform in the US.
Putting some money into a campaign is no guarantee of success, so it's important to have an Amazon Sponsored Products strategy. 
In this article, we'll look at some effective ways to improve your product listings. We'll explore the best way to advertise on Amazon, along with some Amazon Sponsored Products tips to help your store grow to new heights.
When To Start Running Paid Listings
Launching a new store is exciting. With it comes that sense of exhilaration as you picture sales rolling in. But before you pull your credit card out, take a moment to consider if now is the best time to start spending money.
A paid strategy should be used to grow your business when your ducks are in a row. However, ads won't fix underlying issues in your store.
The first task is to optimize your product listings. 
Accurate and detailed descriptions are essential. So are titles and using professional pictures for your main image.
Put yourself in the customer's shoes—they're browsing the search results and almost all of the photos are very similar. For example, the products are all static on a white background.
Your goal is to make yours stand out, in a good way.
Think about applying a splash of color. Maybe show off the item being used in a realistic setting. If nothing else, use a visually appealing thumbnail. These are all simple ways to help your item catch the buyer's eye. 
Once you've got their attention, they're more likely to click into your listing where they can see the other images and read the description.
It's worth testing a few variations organically first. After all, it's an expensive lesson to put money into promoting products on Amazon only to discover that nobody is clicking on them.
There's no set occasion to start running paid listings. However, it's advisable to have multiple products available, some organic sales, and at least a few reviews. 
Organic sales confirm that people are interested in what you're selling. Having multiple products and reviews will make your store more appealing to prospective customers.
Naturally, this will boost your chances of making more sales.
The Need To Edit and Adapt Product Titles
Once you start advertising with Amazon, you have to pay close attention to the metrics. These significantly help when promoting your Amazon listings. Understanding them can help reduce your ad spends whilst increasing your overall sales.
After all, if sales aren't happening, then it's important to identify where the barrier is.
If your products receive views but no sales, your title and main image did their job of encouraging people to click. That means you should look at your description, reviews, and other on-page information to see what's preventing sales.
If you're not receiving views, look at your product title and main image. If these aren't capturing the visitor's attention, they won't click through to your product page.
Tweaking titles is an ongoing process. You might find that something works for a while, then becomes less effective over time.
Optimization should be a primary goal. This is because it makes such a difference to your revenue. If you know that people are searching for products that you're selling, the number one priority is to get as many of those people on your product pages as possible. 
That begins with your title and main image, so keep adjusting them until they convert. For example, searching "phone cases". 
These are highly-ranked organic listings that have detailed titles. The titles state details, such as which phone the case is for as well as specific features.
However, these have the potential to be listed as negative keywords. Sure, they might bring customers to the product page. But the overuse of keywords can result in a lot of people not actually finding what they're looking for.
Simply throwing out all the search terms under the sun is a guaranteed way of seeing your conversion rate plummet. 
Remember that you don't need to figure everything out for yourself. There are lots of Amazon seller tools to help, there are online groups where other sellers share lessons, and you can even look at the competitors that are outselling you to see what their strategies are.
Don't copy them word for word, but take a good look at their images. Ask yourself how they stand out from others in the results. Also, examine their descriptions and ask if they convey a different message to yours.
All in all, you need to figure out what is on their page that appeals to both of your target audiences.
Advertising With Amazon Over The Holidays
In 2020, $10.8 billion was spent on Cyber Monday. That's in addition to $5.1 billion on Thanksgiving and $9 billion on Black Friday.
The numbers continue to rise every year as ecommerce becomes increasingly popular.
The holiday season might account for the majority of your annual turnover. However, you might not be ready for those sales. The holidays can cause a lot of stress and harm your store's reputation.
To succeed during the holiday season, preparation is essential. If your Amazon advertising campaign strategy is successful and you get a lot of orders, you need to be able to fulfill them.
The best way to do this is to ensure the robustness of your logistics beforehand. There's a line you need to tow. This is between not having all of your money tied up in stock but having enough inventory on hand.
This balance needs to be met to fulfill orders while your next shipment is in transit to you.
It's important to get this right. If customers feel let down by slow delivery, they're likely to leave a bad review—and collecting reviews can help your store become more visible. Similarly, if your items are out of stock, then shoppers will simply buy from another seller.
The holidays are particularly competitive. Many sellers will be promoting products with Amazon and some will offer discounts. You don't necessarily need to be the cheapest seller, but your listings might need to work a little harder to capture people's attention. 
Your focus at this time should be on your main image and thinking of ways to make it more appealing. For example, at Christmas, you could incorporate some green and red colors into the picture.
Advertising with Amazon can propel your store. However, to make it a success with happy customers, it's essential that you're ready to fulfill the higher volume of orders.
Should You Offer Discounts On Amazon Sponsored Products?
Everyone loves a bargain. Naturally, there are pros and cons to discounts you should always keep in mind. While it works well for some, it isn't always the best option—and some people may even raise prices.
There's a simple reason for this—a discount may help you sell more items and have higher revenue, but you'll also have smaller profit margins. 
Your business needs to have large enough margins to reduce them and still turn a profit. Otherwise, the extra sales could cause a lot of stress, affect your inventory, and increase your workload. All with no extra money to show for it.
However, some businesses can benefit from a temporary hit to profits. If your customers are likely to shop with you again, selling at a cheaper price may allow you to acquire new customers who will spend more with you over time. 
In this scenario, a discount may make sense as part of a longer-term strategy. 
The first step is reviewing your finances. Look at how much profit you currently make. Then ask yourself if there is room to offer discounts. If there is, discounts could be valuable for you. 
Omnisend's guide to discount strategies can also help when planning sales, including the possibility of running flash sales at any time throughout the year.
How An Email List Help Advertising Products On Amazon
Each time you make a sale on Amazon you have an opportunity to grow your email list of customers. This list can be a valuable asset for many reasons. 
You can share the news with your customers about new additions to your store. You can spread the word of any discounts being offered. Perhaps most lucrative for your business, you can sell to customers without paying for Amazon Sponsored Products.
Using Omnisend, you can optimize your email campaigns for your Amazon store and show retargeting ads to potential buyers on Facebook and Google.
Without an email list, you're ultimately relying on buyers remembering to visit your store again in the future. That, or on them finding it for themselves the next time they're looking for a product.
With all of the competition on Amazon, there's no guarantee of either of those things happening. 
By growing your email list, you can contact your buyers whenever you want. Since they have previously bought from you, they probably already trust you and would buy from you again.
An email list also gives you the opportunity to beat the rush of holiday sales. For example, people are already looking to buy at the start of December, but there's not as much competition as later in the month when many other sellers are advertising. 
Choose a window at the start of the month and email your list each day with one product that's on sale.
By changing the discounted item each day, you create both curiosity and urgency in your audience—both of which can help you sell more units.
Wrap Up
Amazon Sponsored Products can help you stand out from other sellers and grow your store. By investing some time upfront to ensure your listings and inventory are robust, promoting products on Amazon can really help you stand out in the marketplace.
To develop healthier profit margins, you want a strategy that allows you to sell without always relying on paid ads. 
This is why it's beneficial to also have an email list. 
The right platform will integrate with your Amazon account so you can track your campaigns, and also contact your buyers to inform them of updates and increase your sales. 
Omnisend even enables you to run retargeting ads on Facebook and Google. This gives your buyers another opportunity to buy from you— having to search Amazon again.
Try the Omnisend free trial and see what a difference it can make to your Amazon store!
Special thanks to our friends at
Omnisend
for their insights on this topic.