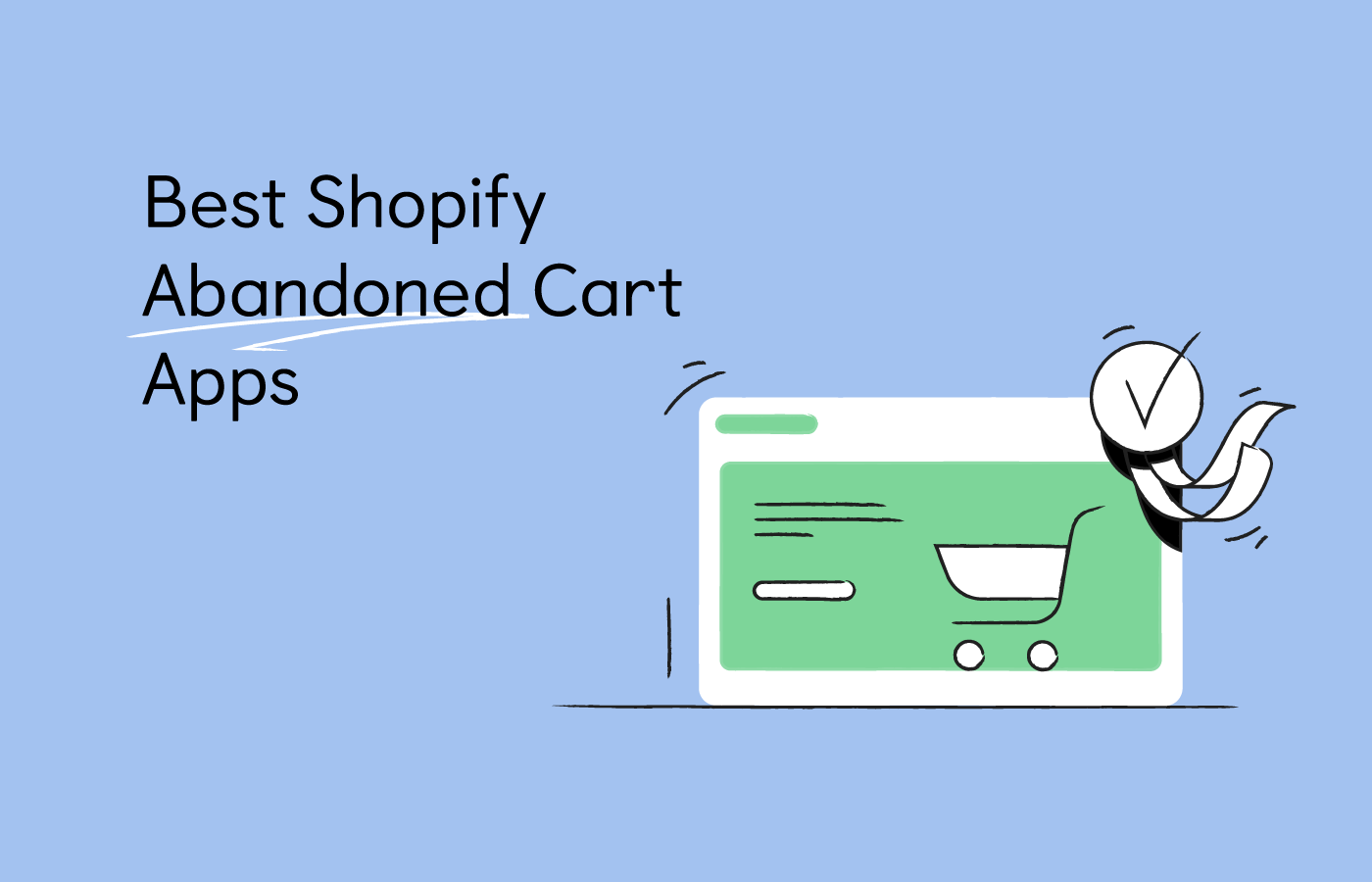 Just because online shoppers decided to put some goods in their shopping carts doesn't mean they will buy them.
Some customers don't go down the sales funnel as you would expect, but you still have a chance to persuade them to go to the checkout and finish their shopping.
With the right Shopify abandoned cart app, you can increase the chances of bringing potential buyers back to the store to finish what they have started.
This article will help you navigate around the best Shopify apps for cart abandonment, so you can choose the best ones to recover more carts in your store.
Let's dive in!
In this guide:
Looking for more ideas to turn traffic into sales? Read these guides:
Abandoned cart recovery is all about timely communication. With the Firepush app, you can retarget your visitors with emails, SMS messages, and web push notifications to encourage them to pick up their shopping where they left off.
Why Customers Don't Finish Purchases
Cart abandonment is discouraging.
If the hardships and costs of attracting new prospects weren't enough, you need to continue working hard to have them add items to their cart.
And then, when you think you're going to get another sale, you see customers leaving the store before they finalize their purchase.
Why does it happen? There are quite a few reasons customers abandon carts.
Knowing the most common ones will help you recover sales more successfully—or, even prevent some abandonments from happening:
Unexpected costs. Hidden costs are one of the top reasons for visitors to leave an online store without buying anything. So make sure that all the additional costs your customers will need to pay (e.g. shipping, taxes, required complimentary items) are explicitly listed.
Tip: Shopify shipping apps will help you keep your shipping prices accurate, up-to-date, and transparent.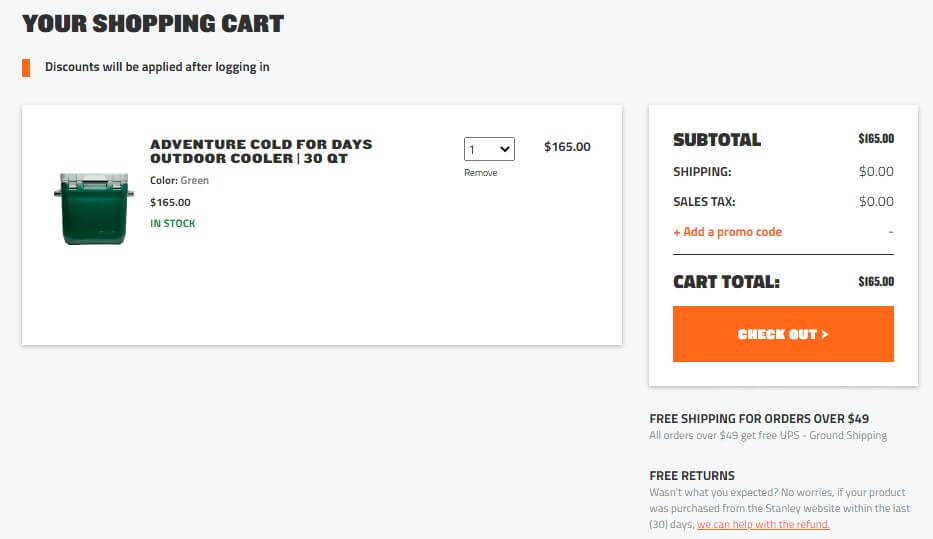 Unavoidable account registration. Your customers want an easy and fast customer journey. When you ask them to sign up to place their orders, you cause unnecessary effort that makes them leave the shop—along with their carts.
Tip: Give your customer a choice and allow them to buy their goods through a guest checkout or customer account pages.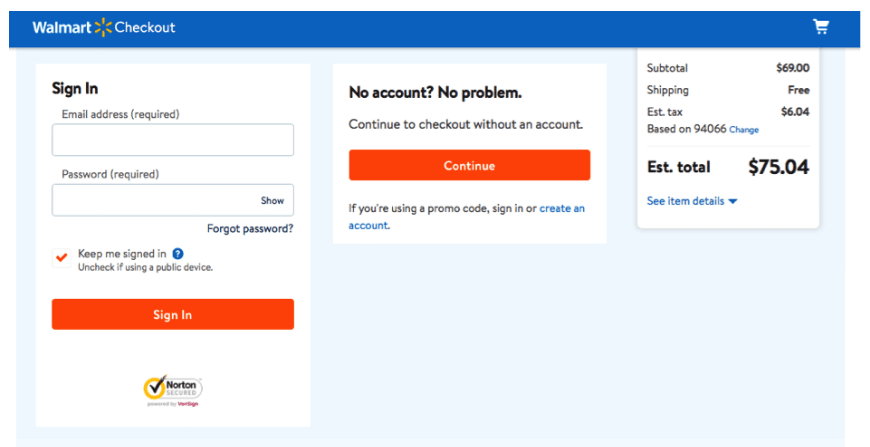 Security issues. Customers are often concerned about payment security. The main causes for suspicion include bugs (e.g. dead links, missing images), outdated layout, and lack of an SSL certificate.
Tip: You can earn your customers' trust by adding various forms of social proof (such as trust badges and customer reviews) and fixing errors on your store sites with Shopify SEO apps.

Lack of timely support. As many as 83 percent of online shoppers need help while they are on-site, whereas, 51 percent stated that they're more likely to buy if they had customer support such as live chat during their shopping session.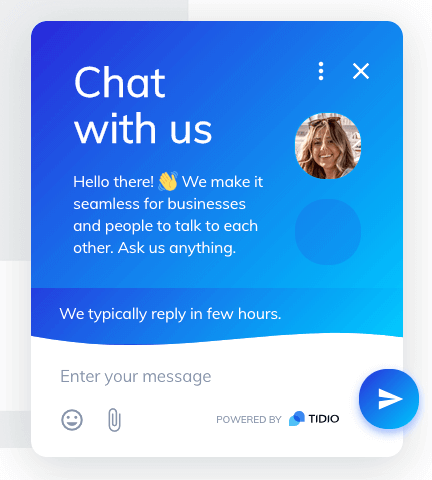 Customers not ready to buy yet. Customers often leave the items in the cart for organizational purposes so that they can come back to them during a sale. When the shoppers are particularly concerned about the cost of the order, they're more likely to decide to wait for a sale before buying goods they put in the cart.
Tip: Collect customers' contact details to send them regular emails and SMS promo offers they wait for so badly. This way you have a chance to bring them back to your store to get the items they were interested in but for lower prices.
Best Shopify Abandoned Cart Apps
The apps and tips we suggested will help you proactively save sales—but won't save them all. So, when cart abandonment happens, you'll need to act differently.
And for that, you'll need a Shopify abandoned cart app that will help you persuade the customers to come back and checkout their goods.
Let's take a look at the best options you can choose from:
Firepush
Recart FB Messenger Marketing
Cart Abandonment Protector
Abandoned Cart Recovery Hero
Whatsapp Chat + Abandoned Cart
Pop Ups & Bars by Wisepops
Recapture Abandoned Carts
Abandoned Cart – FB Chat
1. Firepush

With Firepush, you can collect email, SMS, and push notification subscribers to send them promo and cart recovery messages.
The app comes with a built-in email editor, so you'll be able to reconvert your sales with abandoned cart emails which you create yourself from scratch or use templates.
You'll also be able to remind your customers about their carts with SMS messages or keep them focused on their shopping with push notifications.
Abandoned cart recovery features:
Abandoned cart alert through SMS and push
Advanced reporting tools
Abandoned cart emails
Who is Firepush for?
Shopify store owners looking for a cart recovery app with multiple methods to recover carts and remarketing features.
Price: Paid plans start at $15/month. Free trial and free plan available.
Firepush has a proven track record for generating millions for Shopify and Shopify Plus stores through remarketing and turning abandoned carts into sales.
2. Recart FB Messenger Marketing

Recart is one of the best Facebook Messenger marketing and abandoned cart apps that will let you send various automated Messenger campaigns (including abandoned cart reminders).
With Recart, you'll be able to send pre-built, automated messages to all cart abandoners to encourage them to buy your product.
Thanks to the tools provided to convert your visitors into subscribers, this app will make it easier for you to grow your Messenger audience.
Abandoned cart recovery features:
Abandoned cart Messenger reminders
Abandoned cart analysis
Abandoned cart flows
Who is Recart for?
Online sellers looking for a Shopify Messenger app to recover sales and communicate with their customers across their whole customer journey.
Price: Paid plans start at $29/month. Free trial and free plan available.
3. Cart Abandonment Protector

Cart Abandonment Protector, unlike previously presented apps, doesn't recover carts that were already abandoned but tries to prevent the abandoned carts from happening.
What it does is track the behavior of customers who are in your store, regardless of whether they already have something in their carts or not.
When any of them toggles to another tab in their browser, the app tries to attract their attention and remind them about your store by animating the text and favicon in the title bar.
Abandoned cart recovery features:
Customizable item count badge on favicon
Customizable animation text and favicon
Customizable animation delay time
Who is Cart Abandonment Protector for?
Shopify sellers who want to reduce their cart abandonment rates by acting in advance.
Price: Free.
4. Abandoned Cart Recovery Hero

The Abandoned Cart Recovery Hero app sends customers browser push notifications to remind them about their carts.
Since push notifications work in the browser, you do not need to worry about collecting your customers' email addresses or phone numbers to recover your sales.
You can customize your messages to suit your brand but you need to be mindful of the push notification character limit to make the most of your messages.
Abandoned cart recovery features:
Abandonment protector
Web push notifications
Who is Abandoned Cart Recovery Hero for?
Shopify merchants looking for ways to keep the customers focused on their carts to reduce the likelihood of cart abandonment.
Price: Free.
5. Whatsapp Chat + Abandoned Cart

Whatsapp Chat + Abandoned Cart enables online sellers to deliver prompt and timely customer service using the Whatsapp Chat function.
You can recover your sales by reaching out to the customers who have initiated a chat with you, even though they have already left your store.
You can also use automatic and manual abandoned cart recovery feature to reconvert your potential buyers.
Abandoned cart recovery features:
Integration with all popular live chat apps
Automatic and manual abandoned cart
Unlimited Whatsapp numbers
Who is Whatsapp Chat for?
Shopify store owners who want to connect with their customers via the popular live chat services and help them finish their purchases.
Price: Paid plan costs $9.99/month. Free plan available.
6. Pop Ups & Bars by Wisepops

The Pop Ups & Bars app is one of the best Shopify apps for on-site marketing. You can use it to grow your email list, get customer feedback, and reduce cart abandonment.
You can track clicks, conversions, and displays for each of your pop-up campaigns, and create A/B tests to find out which cart recovery messages work best.
This way, you'll be able to set up hyper-targeted and highly-performing cart recovery messages to reach a specific segment of customers anytime they return to your store.
Abandoned cart recovery features:
Contextual targeting
Detailed reporting
Email capture
Who is Pop Up & Bars for?
Big eCommerce brands looking for an intuitive app with cart recovery and marketing features.
Price: Paid plans start at $49/month. Free trial available.
7. Recapture Abandoned Carts

Recapture is an abandoned cart email and email marketing app in one. It also works for sending product review reminders, win-back customer campaigns, and building email lists.
To recover as many carts as possible, you can segment your cart recovery campaigns into high-value/low-value customers and offer targeted discounts.
With the Live Cart Feed feature, you'll know exactly which of your emails recover your sales and which ones are being ignored.
Abandoned cart recovery features:
Segmented and targetted email campaigns
Live Cart Feed and email reports
Abandoned cart email templates
Who is Recapture for?
Small to medium-sized online retailers looking for an app that would assist them with cart recovery and email marketing.
Price: Paid plan costs $29/month (the monthly fee is based on recovered revenue). Free trial and free plan available.
8. Abandoned Cart ‑ FB Chat

Abandoned Cart – FB Chat leverages the popularity of the Facebook Messenger app to help you recover carts and build Messenger marketing campaigns.
You'll be able to recover your sales with built-in campaigns, and set up automated Messenger campaigns that will remind your potential buyers about the items they have left behind.
On top of all of these, you can provide Messenger chat support and help your customers before they decide to leave your store.
Abandoned cart recovery features:
Abandoned cart Messenger reminders
Add to cart subscription widget
Discount widgets
Who is Abandoned Cart – FB Chat for?
eCommerce retailers of any size who need an easy and customizable Shopify abandoned cart app to recover their sales but also to connect with their audience and run Messenger marketing campaigns.
Price: Free.
Shopify Abandoned Cart Apps: Summary
Seeing lost sales because of abandoned carts can be frustrating. Luckily, you can partially solve this issue by using trusted and proven Shopify abandoned cart apps.
They will help you protect your sales in a proactive way with web-push reminders and on-site live chat functionalities, including Whatsaap and Messenger.
To peruade the customers to resume and checkout their shopping, you'll be able to build and send abandoned cart recovery emails and customize the templates to suit your brand.
For the best results, feel free to combine a few apps together for more features and possibilities to recover your potential sales.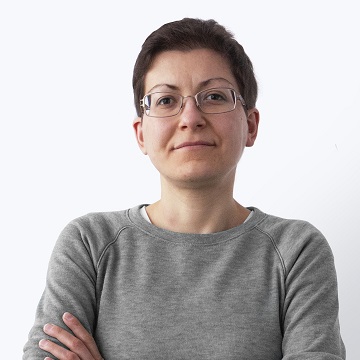 Agnieszka Sienkiewicz
Aggie is a digital marketing expert with a strong understanding of customer journey and sales processes. She creates detailed guides, customer success stories, and other content to help online stores drive sales in an organic way. Besides digital marketing, she has a passion for sports (bike riding), studying, and healthy lifestyle.
Special thanks to our friends at
FirePush
for their insights on this topic.