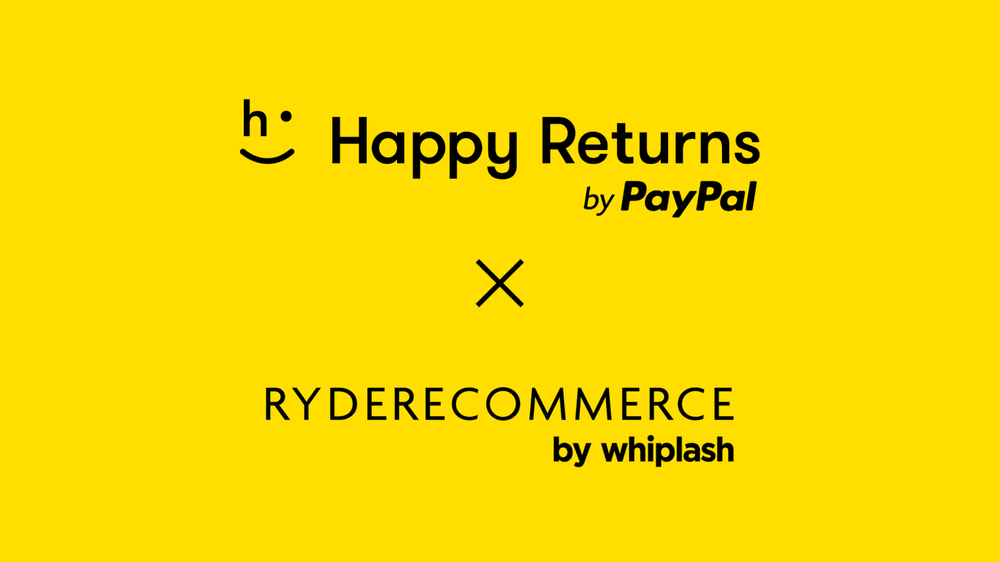 We're excited to announce our new custom integration with the omnichannel fulfillment provider, Ryder Ecommerce by Whiplash, who is an elite member of the Happy Returns Preferred Partner Program.
Armed with our seamless Happy Returns integration, Whiplash merchants can further streamline their reverse logistics and generate a customer-centric return experience that inspires brand loyalty and repeat purchases and helps retain revenue.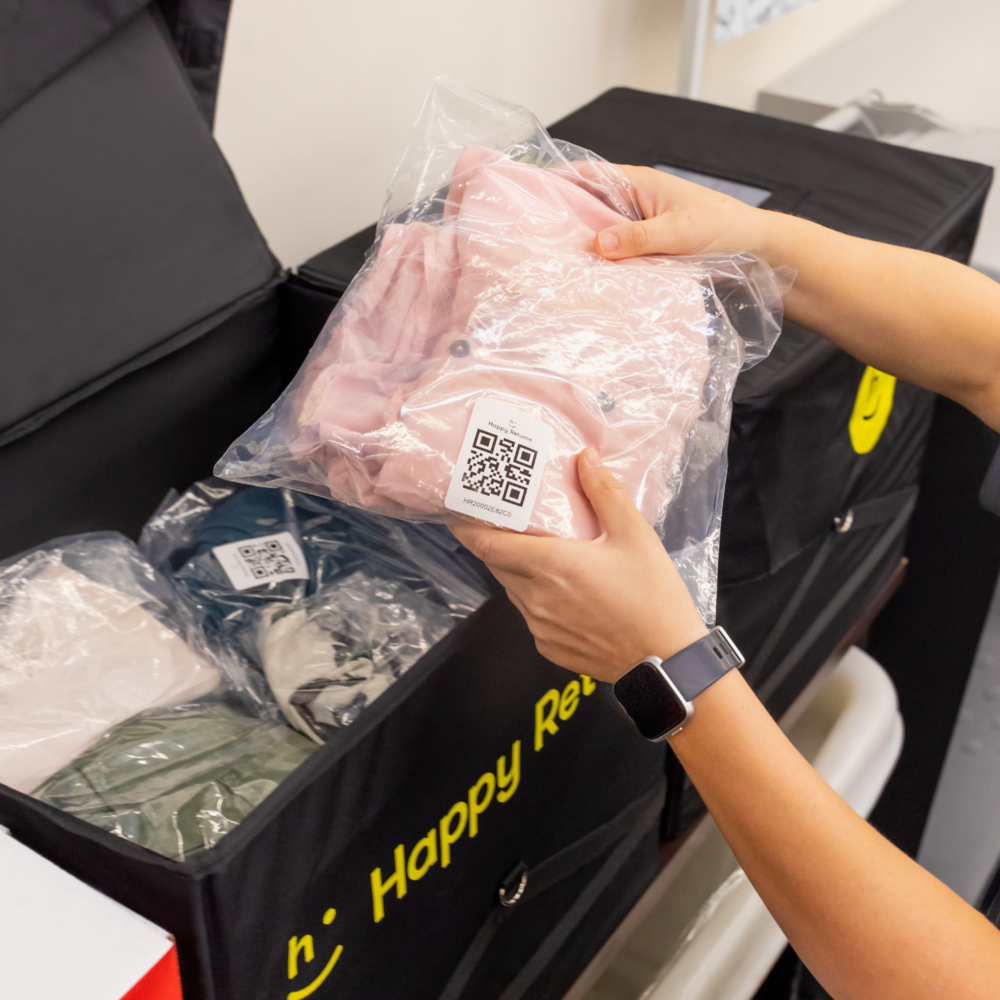 Let's meet the team!
Ryder Ecommerce by Whiplash is a leading provider of direct-to-consumer and omnichannel fulfillment and retail logistics, including end-to-end customer care, transportation, distribution, and value-added services. Their high-performance operations are supported by its namesake ecommerce platform and a suite of advanced technology solutions, enabling the multi-channel connectivity required by the retail supply chains of today and tomorrow. 
Operating 24 distribution centers nationwide across more than 10 million square feet of space in addition to its international partner network, Whiplash brings emerging and established brands the scale and vision they need to grow and succeed.
What sets them apart?
Pricing. Instead of a one-size-fits-all pricing model, Ryder Ecommerce by Whiplash provides totally customized pricing plans according to the unique needs of each customer. This way, you're only paying for exactly what you need, and nothing you don't. Our Customer Success team works closely with merchants to determine their precise objectives and ensure they are being met.

In-house e-commerce technology. Whiplash's in-house fulfillment platform embraces automation and real-time visibility so that brands can monitor and control their operation from anywhere. Want to set up a packing rule that designates adding a promotional item to orders containing a certain SKU, or set custom reorder points for inventory? The Whiplash system allows you to do this in seconds.

Advanced Scalability.  Many merchants are forced to move 3PLs because they max out the ability to grow, thanks either to their partner's outdated infrastructure or a lack of integrations with e-commerce solutions. Ryder Ecommerce by Whiplash's bespoke fulfillment solutions and extensive network of facilities makes it possible for brands to scale seamlessly from 500 to 5,000+ orders per month – all with the same provider.

Happy Returns integration.  Thanks to our newly-upgraded Happy Returns integration, Whiplash merchants can create the ultimate customer-centric returns process. It provides Whiplash full visibility and control on returns initiated within Happy Returns which allows them to more efficiently accept and handle returns at their facilities – all while generating critical returns data that merchants can gain valuable insights from to better run their business.
Want to learn more about achieving faster, more seamless omnichannel fulfillment? Get in touch with the Ryder ECommerce by Whiplash team here.
---
Subscribe today

---
Share this post:
---
Related Posts
---
Want to learn more about how Happy Returns can help you optimize returns? Lets chat.
Special thanks to our friends at
Happy Returns
for their insights on this topic.