If you still need to put your Black Friday and Cyber Monday (BFCM) marketing campaign together, our handy checklist should help. It covers six things you need to address to ensure your Black Friday marketing campaigns are sent without any issues or delays.
Here's the checklist below:
1. Check that you're TCPA compliant
The TCPA is a federal law that restricts telemarketing spam. Before using Firepush to send out your Black Friday SMS campaigns, you must ensure your Shopify Checkout Settings are compliant with the TCPA. This article explains how to do that.
2. Update your abandoned cart campaign timings
We suggest triggering three abandoned cart alerts, each at different times, for your Black Friday SMS campaigns. Your first message should be sent out either 30 minutes or 50 minutes after a shopper abandons their cart in order to achieve maximum ROI. See the screenshot below: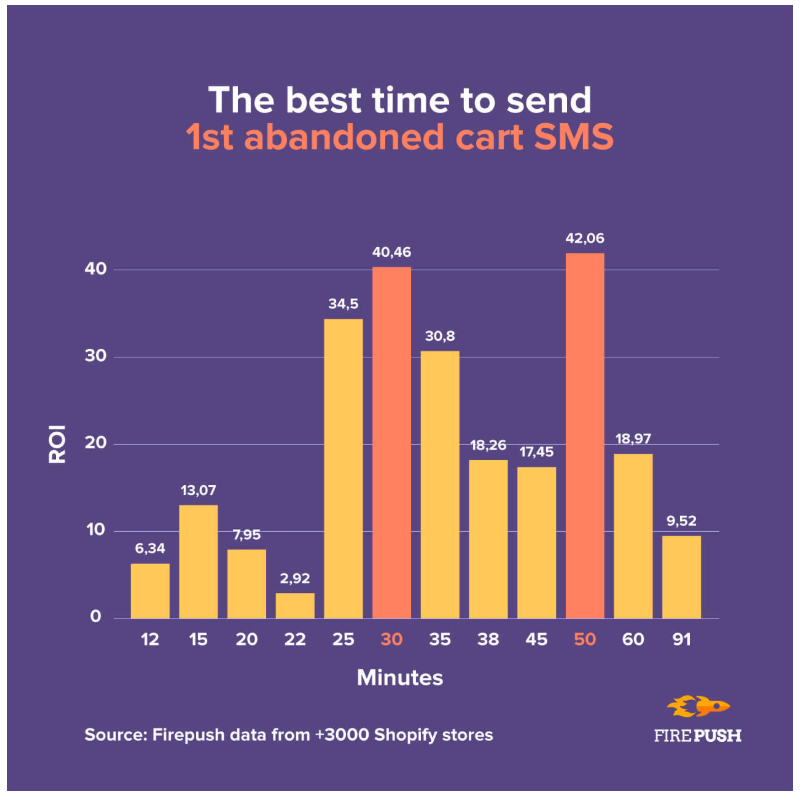 Your second abandoned cart reminder should be sent out 8 hours after a shopper leaves items in their cart: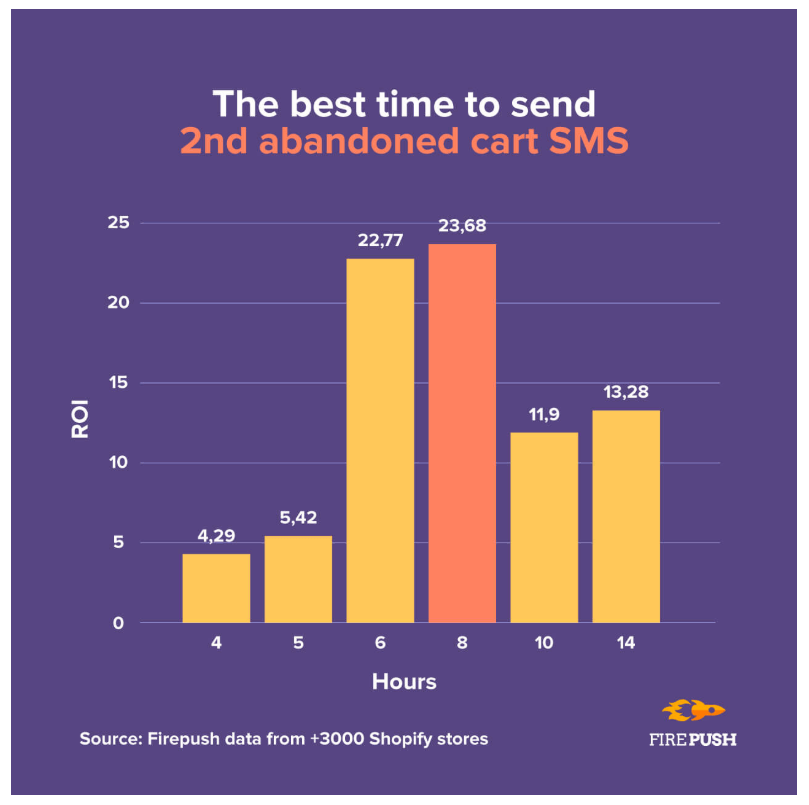 And a third abandoned cart alert should be sent out 23 hours following cart abandonment: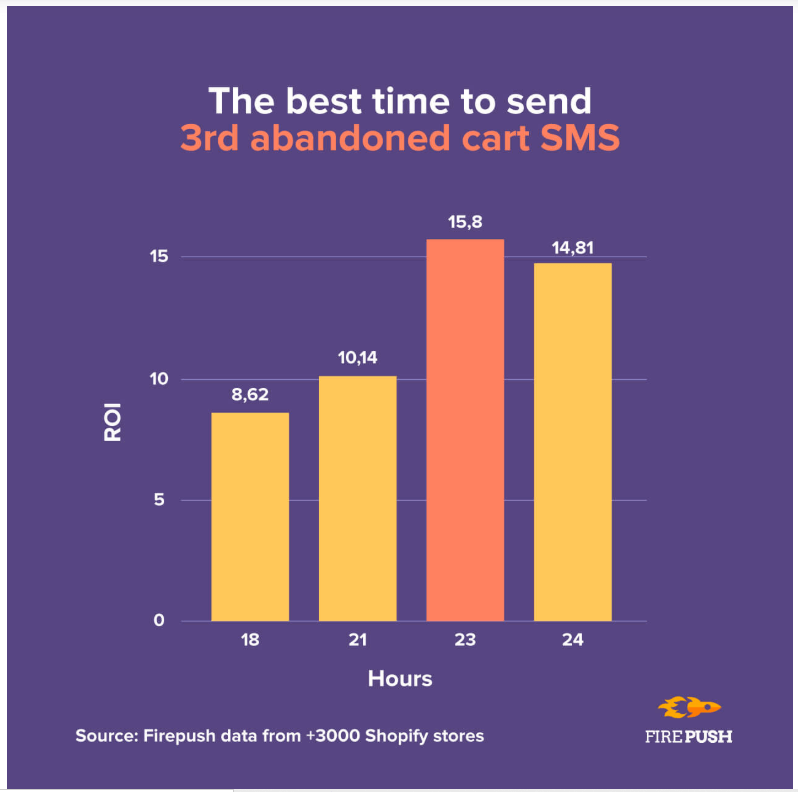 To get inspiration for what to include in your abandoned cart messages during Black Friday, we recommend you read our Black Friday cart abandonment guide – it contains everything you need to know to tackle abandoned carts during this busy shopping weekend.
3. Schedule your Black Friday campaigns
We recommend scheduling your campaigns to go out at certain times, rather than instantly, for two reasons. Firstly, getting your campaigns sorted ahead of time means you can focus on customers during Black Friday – on delivery and service, in particular.
Secondly, scheduling your campaigns to go out gives you time to amend them or even cancel them if you spot a mistake later down the line.
4. Use discount codes and countdown timers
Include a discount code and countdown bar in all your Black Friday marketing campaigns. This will help to create a sense of urgency and scarcity around those products on sale. These features work very well in tempting customers to make a purchase – you'll find that many subscribers won't want to risk missing out.
5. Send out reminders about your Black Friday sale
Set up two or three campaigns to remind your subscribers about the deals you're running for Black Friday. Our Black Friday marketing guide explains exactly when you should send out your campaigns and what type of messaging you should use.
6. Don't send SMS campaigns at night
One of the key rules stipulated in the TCPA regulation is to avoid sending out telemarketing messages in "do not disturb" hours – that's before 8 am or after 9 pm. We recommend that you don't schedule your SMS campaigns to go out after 7 pm. If there was a delay for any reason, this might result in your messages being sent out the following day instead.
This article was originally published by our friends at FirePush.