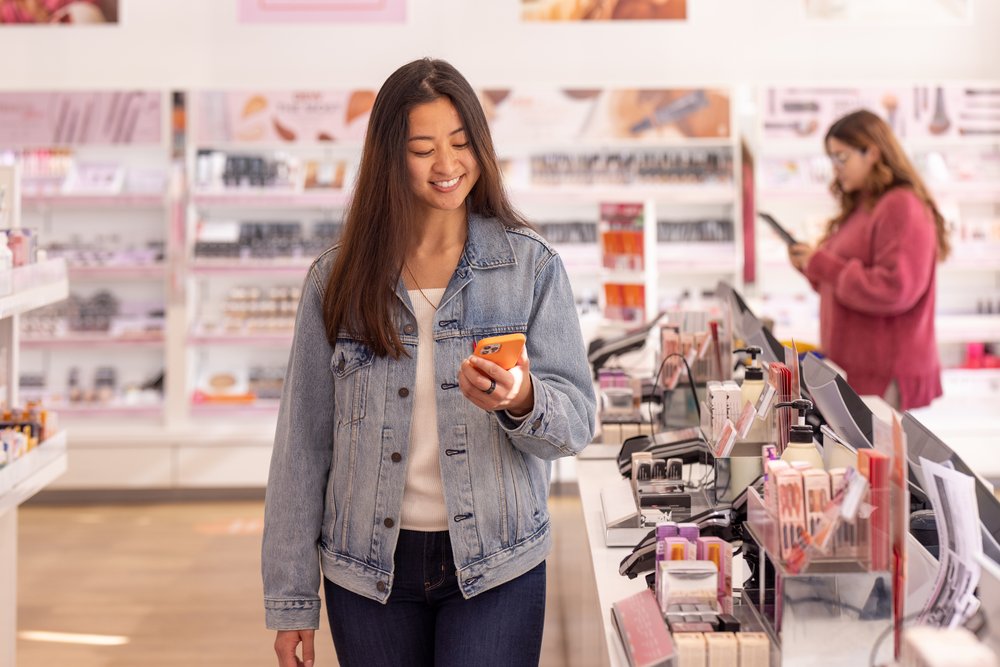 With the ever-increasing costs of running an e-commerce business, many merchants wonder whether it's finally time to start charging for returns. Even retailers that for years have offered free returns to shoppers are exploring the possibility of introducing a processing fee—although not without legitimate concerns and some consumer resistance. The latest example of this was retail giant, Zara, instituting a small fee to return online purchases. You may wonder: are other merchants following in their footsteps?
In a review of all Happy Returns U.S.-based merchant customers, we found that: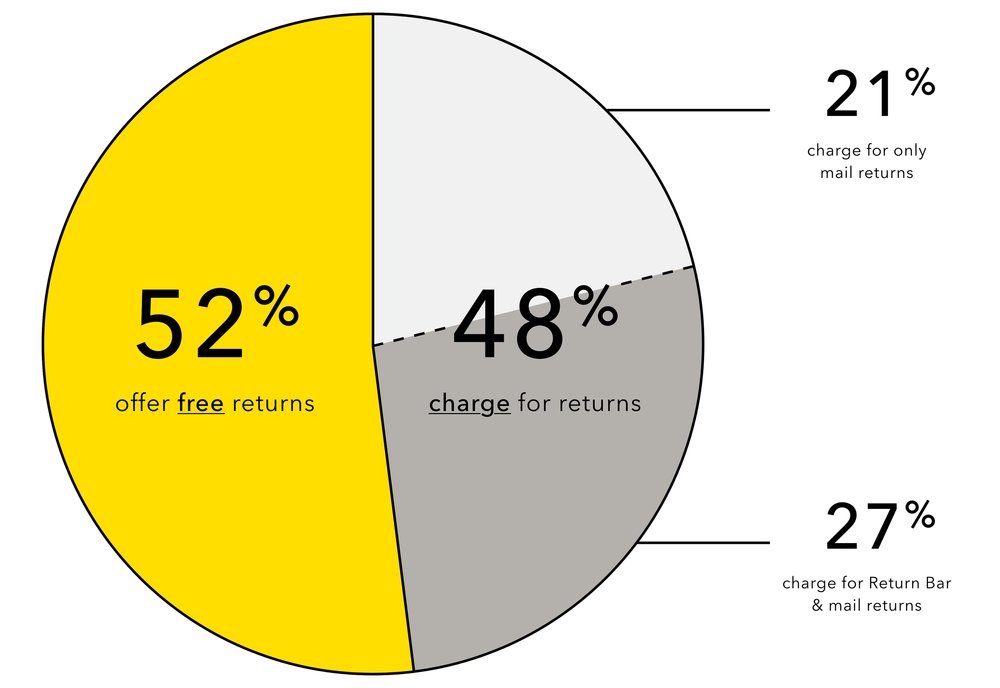 More than $761B in merchandise was returned in 2021, according to the National Retail Federation¹. So, it's only natural for merchants to seek ways to offset the cost of returned goods in the reverse logistics journey. But how can you do this without impacting customer satisfaction? 
Drive desired behavior by giving shoppers options
Shoppers have always valued brands that prioritize choice throughout the shopping experience, and that certainly trickles down to returns. 
Merchants that utilize both Happy Returns software and Return Bars reverse logistics already maximize choice when it comes to how shoppers may want to handle returns, whether dropping off returned items at their brick-and-mortar store or at one of our 5,000+ Return Bar locations, or returning by mail. Merchants can also capitalize on the cost savings that Return Bars deliver, slashing up to 40% off shipping costs by efficiently aggregating returned items. 
As someone who speaks to merchants every day about returns strategies, I know it's possible to structure a creative returns pricing approach that strikes a healthy balance between delighting shoppers and minimizing costs. 
Recommendations to consider: 
Returns to your retail store: Make these FREE

Return Bar drop-offs: Make these FREE as well

On average, the cost of receiving an item through a Return Bar as opposed to the mail is up to 40% less

Mail: Charge a nominal fee

Carrier fees will only continue to increase, year after year. It's smart for merchants to have shoppers begin to subsidize these costs. 
By charging for mail returns while keeping in-person drop-offs free, you'll drive shoppers to select the return method with the lowest cost for you, while providing a better customer experience through immediately initiated refunds and reduced fraud.
Set fees within reason
Once you've decided to begin charging for mail returns, how much should you charge to avoid alienating shoppers? We've seen this vary across merchants, depending on their vertical. But typically, the return fee should not exceed the cost of the carrier label to ship the goods back. 
Communicate return policy changes early and often
Finally, it's incredibly important to set expectations with your shoppers. Feature your updated return fee policy prominently on your product pages, cart and checkout pages, as well as in the FAQs on your website and within all automated order and delivery confirmation emails.
Retail has always been a constantly changing business, and your return policies are not immune to adjustments you may need or wish to make. With the right strategy, you'll be able to recoup some or all of the increasing costs of return by mail—while continuing to deliver an exceptional experience on in-person returns to ensure high customer satisfaction.
¹Source: National Retail Federation, January 2022
Alyssa Baroody
Sr. Manager, Customer Success
Alyssa Baroody is the Senior Manager of Customer Success at Happy Returns by PayPal. Previously, she served as Senior Project Manager at POSSIBLE. Before that, she worked as the Special Programs Manager at HauteLook, which was acquired by Nordstrom Rack.
---
Subscribe today

---
Share this post:
---
Related Posts
---
Want to learn more about how Happy Returns can help you optimize returns? Lets chat.
Special thanks to our friends at
Happy Returns
for their insights on this topic.