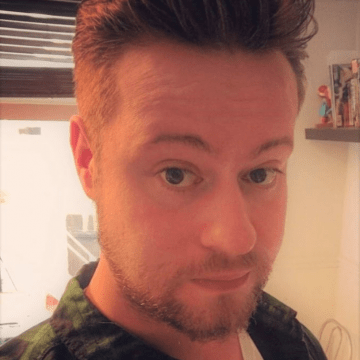 Tom Simpkins
Content Marketing Manager
Reading Time: 8 minutes
Sales are grand—both for customers and merchants. At any point throughout the year, you can opt for one of the most beloved limited-time offers there is—flash sales.
Sure, some of the biggest sales of the year reliably bring in a lot of revenue. A quarter of merchants state that sales like Black Friday influence their stores the most, but you don't have to wait for once-a-year holiday sales.
Increasing your customer base, boosting sales, bringing more revenue to an online store—there are many reasons ecommerce merchants opt to use flash sales. 
However, there's a lot that goes into creating a successful flash sale. 
You need to cleverly use announcement emails, have the perfect subject line, and ensure that your sale is clearly communicated to your customers.
How to Run Flash Sales Effectively
But how do you run a flash sale? Should you run a flash sale? There are plenty of things to consider when considering a flash sale on your ecommerce site, which is exactly what we'll be exploring here today.
Naturally, your flash sale will need balance—as all good things do. Offering discounts, no matter what the context, has its advantages and disadvantages. Having the right tools for creating discount codes is also essential, which helps to make running flash sales much more manageable.
Consider these elements, as well as the following things that make up flash sales 101:
Remember Behavioral Science
One of the primary advantages of flash sales over conventional sales is the 'sense of urgency' that they create. By utilizing FOMO, or the fear of missing out, a flash sale can drive customers to take action and complete a purchase.
The time-limited nature of flash sales helps when creating a sense of urgency. Whether it's a lofty three-day window or a frantic 24-hour rush, the principle is the same. This, in turn, bypasses many issues merchants usually face with ecommerce stores. 
For example, use a ticking clock looming over a discount. This sense of urgency is exacerbated by tools like countdown timers—offering a literal ticking clock.
With this, customers will be significantly less likely to wait until a different offer comes by. Flash sale discounts are usually considered the highest discounts that an ecommerce store will offer, after all.
The same is true of customers abandoning their carts. When you break it down, customers abandon their carts for a variety of reasons. This can include smart customers awaiting an offer to entice them to come back and complete a sale.
Likewise, customers can simply lose interest throughout the purchase process.
With a flash sale, customers are vividly aware of the limited window of opportunity they have for an offer. This leaves little room for awaiting more from an abandoned cart, while also increasing the urgency throughout the entire purchase process.
Choose Your Products Wisely
One of the most efficient uses of a flash sale is to get rid of excess inventory. Products that aren't shipping and out-of-season items are ideal for flash sales. 
Since you'll want to move these products quickly, you should look at just how low you can price them. This is what's expected in a flash sale, with unusually low prices only being available for a limited time.
Lower prices will bring in more customers and more sales, which is ultimately the goal of flash sales.
Naturally, you can't just sell off these products. The jig will be up if your March-based flash sale is made up entirely of unsold Santa hats. Variety is the spice of life—and your customers will expect this in your product selection. 
Consider throwing in some of your most popular items, or some new products. Recommended products go a long way too—they may not be part of the sale, but including them can lead to a healthy increase in ROI.
Don't worry, you don't have to discount them as much as your undesired stock. However, they should still be at a lower price than they usually would be during sales.
Use SMS
A flash sale can come and go super quick. Utilizing marketing channels that are just as quick can really emphasize this point. While omnichannel marketing is incredibly effective, SMS messages are designed to be lightning-fast, concise, and straight to the point.
If your flash sale isn't performing as well as you'd hoped, using SMS can offer the boost you need to get the word out—fast. Features like Omnisend's SMS marketing make reaching out to audiences, even those around the world, exceptionally simple.
SMS messaging is easy-to-use and allows merchants to personalize their messaging. Thanks to these features, SMS messages can work seamlessly with workflows and adapt well to flash sales.
For example, let's say that you're on day two of a three-day flash sale. You're not seeing as many sales as you'd like, even when using flash sale email marketing. However, you also have the mobile numbers of some of your contacts.
This is where SMS marketing enters the fray, by sending a short message to your customers. Starting with the customer's first name, the messaging can go on to say "Our flash sale is almost over! Don't miss out on once-in-a-lifetime savings at 75% off!"
While SMS marketing is an increasingly effective means of marketing for any email campaign, this compact messaging is particularly effective for flash sales.
This same style of messaging also works well when using SMS during the holiday season.
How to Run Flash Sales During the Holiday Season
As any good ecommerce merchant knows, the 'holiday season' isn't just the last few weeks of December. The days and weeks surrounding the Cyber 5, as well as the period leading to them and after them, are prime opportunities for flash sales.
Take 'Gray November,' for example. This month usually includes the build-up and planning before Black Friday and Cyber Monday. Merchants and customers alike expect it to be quiet, like the calm before the storm, until everything erupts during those sales.
This is the perfect time to strike with a flash sale—especially as it appeals to both merchants and customers.
The former will look like an exciting brand that doesn't just conform to conventional sales. The latter will be delighted to see something different and grab some great deals before the cyber-frenzy.
Best of all, these 'Gray November' sales help merchants understand which products sell and which don't. With this knowledge in mind, the big holiday sales are easier to make the most of.
As aforementioned, flash sales before or after holiday seasons can be fantastic ways to take control of your inventory. You can even use flash sales during the holidays to create extra sales if sales are slower than expected.
This will naturally need to be handled well—too many discounts pre-holiday season risks losing customer interest in your holiday sale. Flash sale fatigue is a real possibility, along with sale fatigue, so play be sure to be cautious with how often you use them. 
The same applies to how you choose the specific products sold in a flash sale. If you use specific products in post-holiday sales, it suggests that they're the 'reject' products that customers didn't want.
Establishing a discount pricing strategy can help with these issues. You should consider elements such as:
Quantity-based discounts: These serve as another excellent way to move stock. Flash sales that prioritize buying multiple products at a lower price can serve as a great alternative to the conventional large discount.

For example, a cookware store could run a flash sale that prioritizes full sets of knives, rather than individual knives. By offering entire sets at lower prices, it's much more likely that the merchant will be able to clear stocks of entire sets, rather than individual products.

Flash sale discounts designed for losses: Purposefully selling products at a price that results in a loss seems like a crazy notion to many merchants. However, even if customers also think it's crazy, they'll still jump at the chance to take advantage of the offers.

This is when the likes of popular products and personalized recommendations come into play. You can also simply sell these products to capture customer information, such as contact information like phone numbers.

This then invites opportunities to retarget the customer with future campaigns with customer lifecycle marketing. That can then lead to creating invaluable VIP customers.

For example, a clothing store sells a selection of t-shirts for only a dollar each. This ridiculously low price draws in plenty of customers. Some may linger and see what else is available, at full price. Others may remember 'the store that sold shirts for a dollar' and return later on for future sales.
Free gifts or shipping: Who says a flash sale needs massive discounts on products? While that's conventionally what makes a flash sale alluring, you can make use of other limited-time offers. Free shipping on products or free gifts are often successful for attracting customers to complete sales.

They have the potential to add more incentive or 'zest' to a sale, which can help convert potential buyers to repeat customers. To make a flash sale stand out and appeal to customers, consider experimenting with these free add-ons.

For example, a beauty store runs a flash sale under the banner of 'perfect partners'. They opt to give away a free complimentary product with each product bought, such as makeup sponges with foundation.

The kind of promotion establishes with each 'partner product' that the store knows what they're talking about with beauty products. That kind of brand awareness will stick with discerning customers.
Other than nailing the discount pricing strategy, above all else preparation is the key for any holiday marketing. This includes optimizing your workflows, as the last thing you need during limited-time sales are problems—large or small.
By optimizing your workflows early and putting them in place, you'll be able to make your marketing relevant to your flash sale.
Workflows can help maximize the potential for sales by:
Planning your promotion calendar: Flash sales may appear out of the blue for customers, but they don't have to be for merchants. You can spend time creating, fine-tuning, and scheduling your workflows prior to launching a flash sale.

By doing so in conjunction with your calendar, you can prepare automated workflows that work with other promotions. Give your store some breathing room between big holiday sales and flash sales—making plans to use flash sales in-between sales just in case they don't perform well.

Scheduling your discount or promotions: Once you've got your calendar marked out, you can start scheduling specific promotions. These can include any of the aforementioned flash sales, such as free gifts or shipping, or with discounts.

When scheduling workflows, it's worth noting that you can edit whenever they launch. This means that if you want to cancel a flash sale, delay it, or change the discount at any point.

Sending time-sensitive cart abandonment: Of course, you can opt not to use cart abandonment emails with flash sales. However, they can really turn up the heat during such time-limited offers. These automations can be set-up to trigger much earlier than conventional cart abandonment emails.

For example, instead of waiting for a day after a cart abandonment, setting up triggers to send emails a few hours before the sale ends. Messaging like "It'll be gone in less than two hours!" combines the sense of urgency from conventional cart abandonment emails with FOMO from flash sales.
Wrap Up
Flash sales can be powerful tools for ecommerce merchants. However, with great power comes great responsibility—using too many, too often can start to create fatigue and declines in ROI. 
There's a fine line merchants must walk with flash sales. You need to offer customers something worth the extremely time-limited offer that doesn't make your other promotions pale in comparison. 
You also need to make sure you have the right tools to handle strenuous sales. Whether it's making automated marketing easy-to-use or having omnichannel marketing at your fingertips, Omnisend makes orchestrating and executing flash sales a breeze.
To give a flash sale a try with a platform that can maximize your campaigns' effectiveness, try Omnisend for free today.
Special thanks to our friends at
Omnisend
for their insights on this topic.