G2, the respected peer-review site for tech software and services, collects data from a large number of users. As you may know by now, every three months, G2 places that data under a microscope to rank the listed companies (like Emarsys) and report on visible trends. 
These reports are based on feedback and reviews from real clients who use the software day in and day out. 
We are humbled and honored by our wonderful clients because, for Summer 2022, G2 has once again positioned Emarsys as an industry leader. We've been acknowledged in more than a dozen categories, most notably in the Loyalty Grid and Implementation Index.
Here are just a few of the honors we received from G2 and, by extension, our clients: 
#1 in the Loyalty Grid, continuing from our top-of-the-pack ranking in Spring.
36 Leader badges
Implementation Index – saw a consistent rise across all categories, reflecting the expertise of our Implementation teams and the fact that our customers are embracing our omnichannel approach
Relationship Index – We've been making a successful transition to working with enterprise-level brands and streamlining how we approach our work with mid-market brands
Usability Index – we're grateful that our customer-centric approach is helping our customers work quicker, more efficiently and more effectively in the Platform.
G2 bases rankings on factors such as "ease of doing business with, quality of support, and likelihood to recommend" — all powerful ideals. Read on to see what we're really talking about here.
Feedback is crucial to our progress, especially in today's world of rapid innovation and continuous fulfillment. For brands to make progress at the speed of modern tech, they need to define their objectives clearly and make sure they stay on track.
How Enterprise Brands are Adopting Tech to Drive Revenue
Traditionally, most enterprise retail companies have taken it as a point of pride to build a tech stack as high as the Himalayas. But we've seen a consolidation the last few years, especially among our enterprise clients. Reducing the number of systems you use has a direct correlation with efficiency and productivity, not to mention profitability..
Marketers think that they need more solutions to solve more problems, but the reality is that more tech often creates more problems than existed before.
Successful enterprises – at least the ones we work with like Nike, Puma and Pizza Hut – use a single solution to handle all cross-channel customer engagement. Their marketing teams aren't jumping among 3, 4, 5 different tools in their day; instead, they work from one solution and handle all customer management in one place.
So we're seeing a return to simplification (at least among the leading retailers we work with) despite the mass tech adoption in the industry. They work smarter, not harder, because they have more data, more touch points and more customers.
How Loyalty & Relationships are Changing the Game
Loyalty programs encourage brand trust, retention and customer value, plus they are the bedrock for sustainable long-term business growth. 
Thanks to our amazing customers – many of whom are leveraging Loyalty to offer customers coupons, rewards, offers, special content, and community access – we've been able to consistently iterate on helping the enterprise brands we work with increase both the number and the value of their customers more quickly.
Since loyalty programs are based on value and require opted-in action, they foster engagement, create loads of usable data, and spur more purchases at a higher AOV. Compared to new customers, loyal customers spend 67% more and generate 12-18% more revenue per year. With a saturation of options both for marketers and consumers, we're thankful to recognized as a leader in the retention category!
Just to close this thought – please remember that a loyalty program doesn't have to be complex or cumbersome, nor does it require a major IT investment. If you haven't already launched a loyalty program, don't wait.
A Leader for Today and Tomorrow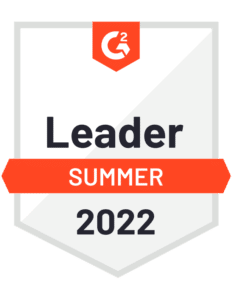 Every day, we're striving to make the Emarsys Customer Engagement Platform more powerful and easier to use. 
We do this so that leading brands (and savvy marketers like you) can not only hit their goals but exceed them. That's why we're always soliciting customer feedback, not just the good stuff but also the areas for improvement.
It's also why we're constantly innovating and coming out with new features, like with our Emarsys Summer Release 2022, which includes useful additions and upgrades.
The best is yet to come!
Handpicked Related Content: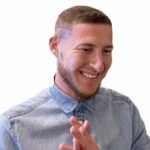 Michael Becker
Digital Content Manager, Emarsys
About the author
Michael is Digital Content Manager at Emarsys. In conjunction with his team, he manages the Marketer + Machine content hub and podcast – creating best-of-breed, educational material for e-commerce and digital marketers. Michael is a published author on industry publications including Content Marketing Institute, JeffBullas.com, Business2Community, and others.
Special thanks to our friends at
Emarsys
for their insights on this topic.