Every day, retail marketers devote themselves to creating high-quality campaigns and content they can serve up to their customers. The Emarsys customer engagement platform exists to help them do just that. With our software, Emarsys is giving more power to the marketer by bringing together all their customer, sales, and product data in a unified solution and making it actionable, fast, across all channels. 
For these reasons and many more, I'm proud to be the new CEO of Emarsys. It's been one month now since I've stepped into this role, and I want to introduce myself and talk a little about how I plan to guide Emarsys into a new era of sophisticated omnichannel marketing. 
A Little about Me
I've dedicated my career to the marketing and technology industry. Over that time period, I've had the opportunity to contribute to the growth of some amazing brands. In August 2001, I was employee #1 at ExactTarget, which went public in 2012 and was sold in 2013 for $2.5 billion. I served at Salesforce for several years as the Senior VP of Product Management before joining SAP in 2020 as the Head of CX Marketing Cloud, not long before SAP acquired Emarsys. I came to SAP because they have a different perspective on the end-to-end challenges facing businesses, and with marketers owning/being responsible for the total customer experience, no other brand has a broader view than SAP. 
In my career, I've built sales, services, and product teams from scratch and rapidly scaled them to meet demand. My experience with customer service is expensive, and I've worked in various fashions (as an advisor, implementer, and executive partner) for some of the world's most renowned brands. I've worked to design, develop, and launch multiple marketing innovations. 
I got into the marketing space because I'm passionate about driving growth by creating better and more personal human connections. I've always felt happiest when I'm steering the part of the business that connects with its customers and staff. I see a real opportunity to innovate the role and impact of marketing. 
I am uniquely suited to lead Emarsys at this point in time because of my industry background, ability to build and bring teams together, and global enterprise experience. I take a holistic company and customer perspective having worked across so many functional areas so deeply.
The SAP Advantage
Today, 77% of the world's transaction revenue touches an SAP system. In 2020, SAP acquired Emarsys, making it an integral part of the company's customer experience portfolio. The acquisition is a huge advantage for Emarsys, and it will ultimately give marketers access to more of the most precious commodity: data.
SAP and Emarsys now are working hand-in-hand to connect experiences across commerce, sales, and services through our engagement platform. We're uniquely positioned to activate the data our customers already have in SAP and use that data to build relationships and drive revenue. 
In my role as CEO, I plan to leverage SAP's vast experience in making businesses run (including supply chain, ERP, CX, and more) in combination with Emarsys as a marketing and customer engagement powerhouse. We have a unique opportunity to expand our reach into new industries and new geographies, bringing our mission (and giving that power back) to even more marketers around the world.
How Far Emarsys Has Come
I want to acknowledge that I'm stepping into some impressive footprints left by the Emarsys founders. Founded in 2000 in Vienna, Emarsys was first launched as an email service provider (ESP). With the rapid proliferation of internet usage and smartphones over the course of the next decade, Emarsys saw the writing on the wall — omnichannel connectivity was the way of the future. We expanded from a standard ESP to a true omnichannel engagement platform so we can enable marketers to truly personalize each campaign and each communication. Today we're a global company with 1,600+ clients and a rapidly growing team of 800+ employees. 
So what's next?
Where We're Going Next
Marketers today are facing a wide range of roadblocks to their success. The average tenure of a CMO is the lowest it's ever been, and marketing budgets have been slashed from 11% of revenue in 2020 to a mere 6.4%. And yet marketing is also more important than ever as consumer expectations for personalization have risen. What this means is that Emarsys has an incredible opportunity to help those marketers and enable them to make a huge impact on retention and revenue.
To better help our customers, we're planning to supercharge our growth, something that's possible today with support from SAP. We're going to extend into new industries and new regions to bring even more power to the marketer. 
Growth can't happen without people though! To extend our product and reach, we're hard at work expanding our team. We're actively growing, as our career page shows, with numerous open opportunities. We plan to add dozens of new roles in both R&D and Sales & Services. In particular, we're looking to build out our Indianapolis-based R&D hub.  
It's my personal mission to ensure that we continue to innovate and grow alongside our customers. We continue to add channels (as in the Emarsys Autumn Release), provide strategic tactics, increase scalability, and advance our analytics capabilities to help marketers tie their hard work to tangible results. On top of product innovations, we're growing and enabling a global team of Emartians. We're squarely aligned to deliver the tools marketers need to be agile, fast, and successful, all so that we can put marketers back in control. 
I want to thank the Emarsys founders and team that built such a tremendous set of solutions and people, all committed to delivering better outcomes for our customers. I'm truly excited to step into the leadership role for a brand with such a vibrant future. 
---
Handpicked Related Content: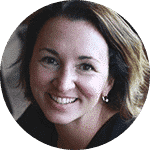 Joanna Milliken
CEO
About the author
A growth-minded technology leader, Joanna is passionate about launching innovative products, partnerships, and services globally, and developing happy, outcome-oriented organizations focused on customer success.
Special thanks to our friends at
Emarsys
for their insights on this topic.