On Wednesday, President Joe Biden released his administration's proposal for a $2.25 trillion infrastructure package that is poised to be one of the largest investments in American infrastructure in decades, essentially reshaping the US economy.
The "American Jobs Plan" aims to address the following:
$621 billion to rebuild roads, bridges, and rail systems

$300 billion for manufacturing

$213 billion for affordable housing

$380 billion for R&D, modernizing the electric grid, and high-speed broadband
There is criticism from both sides of the aisle in congress as some progressives say it doesn't go far enough as the allocations are spread out over 10 years while those in the conservative movement say it's too expensive and will come at the cost of taxpayers.
Here's a more detailed breakdown of the proposed investment.
Consumer Trends
Customer Experience
Source: Northridge Group
Over 50% of customers are finding that it takes more than one contact to resolve an issue when reaching out to a brand.

This is causing an increase in overall dissatisfaction and brand loyalty is on the decline.
Online Grocery Shopping
Source: Power Reviews
Surprisingly, online grocery shopping has become near-ubiquitous as the majority of shoppers at every income level have made an online grocery purchase in the past 3 months in a survey of 8,000 people.
Mobile Traffic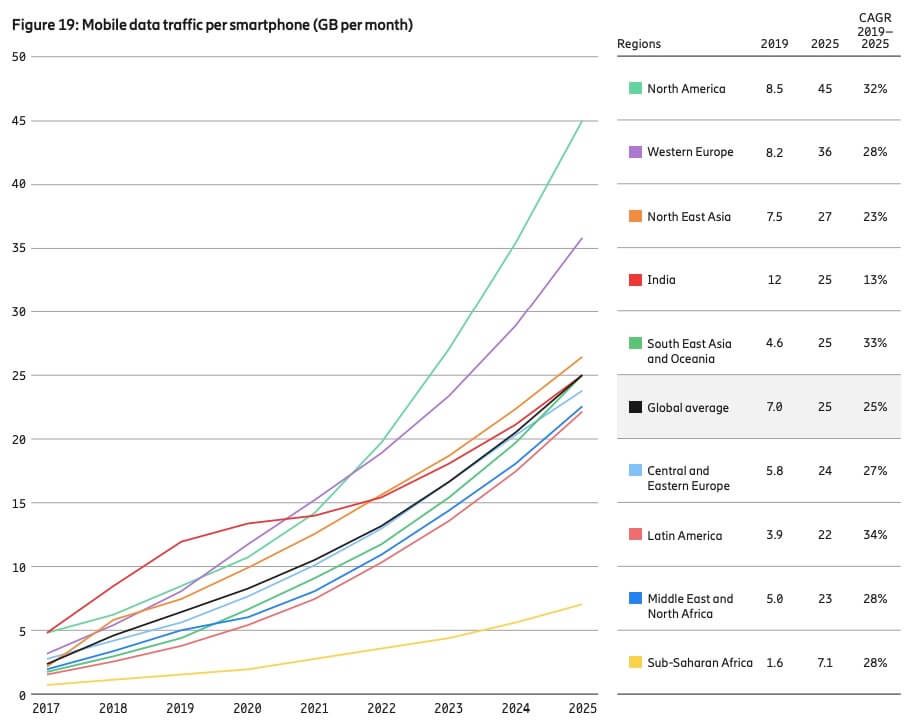 Source: Smart Insights
"The

Ericsson Mobility Report

on smartphone analytics [predicts] a 25% increase in mobile traffic by 2025. Much of this traffic will come from increased video and streaming on mobile, something we will cover later on in this summary."
Business Trends
US GDP Growth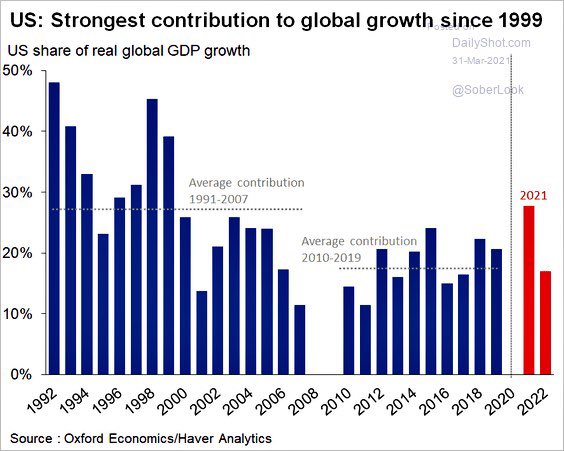 Source: Dailyshot.com via Twitter
In 2021 the US is projected to contribute over 25% to global GDP growth, the most since 1999.
Executive-Level Memeing
Companies like Nerf and Bud Light are hiring social media savants to come on board for limited engagements to create social collateral that will help users connect with their products in a new way. 

Nerf is set to pay their Chief TikTok Officer $10,000/month for a 3-month engagement.
2-Day Shipping Performance
Source: Shipbob
Shipping performance for 2-day ground shipping looks like it's beginning to stabilize as on-time deliveries have increased after a dip through the first part of Q1.
Special thanks to our friends at
HawkeMedia
for their insights on this topic.