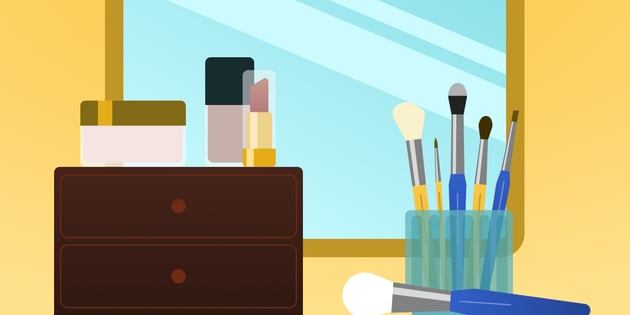 Introducing Bdellium Tools:
Founded by Edward Kim in 2009, Bdellium tools is on a mission to continually design new, unique and innovative makeup tools to support makeup artistry and creative expression.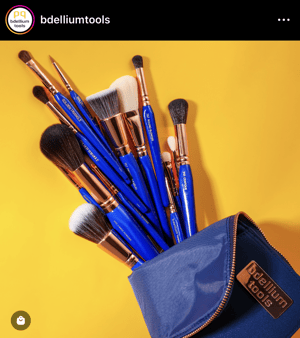 Starting out as a contractor for social media and content, Ivan Djurovic joined the Bdellium Tools in 2019. Since then, his role has evolved to overseeing all things marketing for the brand. And as the sole marketer, Ivan wears many hats—including managing their email and SMS marketing channels. 
After using Privy Convert on their website for 3+ years, the Bdellium Tools team came to Privy looking for an alternative to Klaviyo. We had the chance to sit down with Ivan to hear more about their journey and switch to Privy as their all-in-one solution.
In this post, we'll break down:
The switch from Klaviyo 

The migration to Privy

Ivan's experience with Privy
Let's dive in!
The switch from Klaviyo 
Ivan told us that Klaviyo's email sending limits were what led them to look for alternatives.
He said it was "far too limiting to have that type of constraint on their business".
These limits led their team often wondering: "how am I going to get that in front of our customers if I have reached my limit?"
So, rather than experimenting and deepening relationships with their subscribers, the team was stuck spending their time managing around their email sends each month.
And as it got more frustrating to manage, they looked to alternatives.
They got on a call with one of our Privy coaches to walk through their goals and use cases.
After realizing that Privy could offer everything they were doing within Klaviyo, the team quickly decided to make the move. And a few weeks later, they begin their migration to Privy.
Get our best content on ecommerce marketing in your inbox 2 times a week
The migration to Privy
During his first month using Privy, Ivan focused on the basics in their account. They had a welcome discount campaign running and established a consistent schedule of newsletters for monthly sales.
They immediately unlocked incremental revenue from the switch with 1 simple change…
Without send limits in place, Ivan started incorporating targeted follow up emails to their newsletter strategy—resending their offer to contacts who hadn't engaged with the initial send.
These follow up emails unlocked a new sales pattern for Bdellium Tools—converting an additional 10% of revenue for each campaign they sent.
That's 10% of sales that weren't converting with their previous email strategy.
Ivan felt the freedom of being able to experiment with Privy.
So, he connected with his dedicated customer success manager, Carley Palm.
Bonding over their love of Chicago, Carley and Ivan quickly built a strong partnership.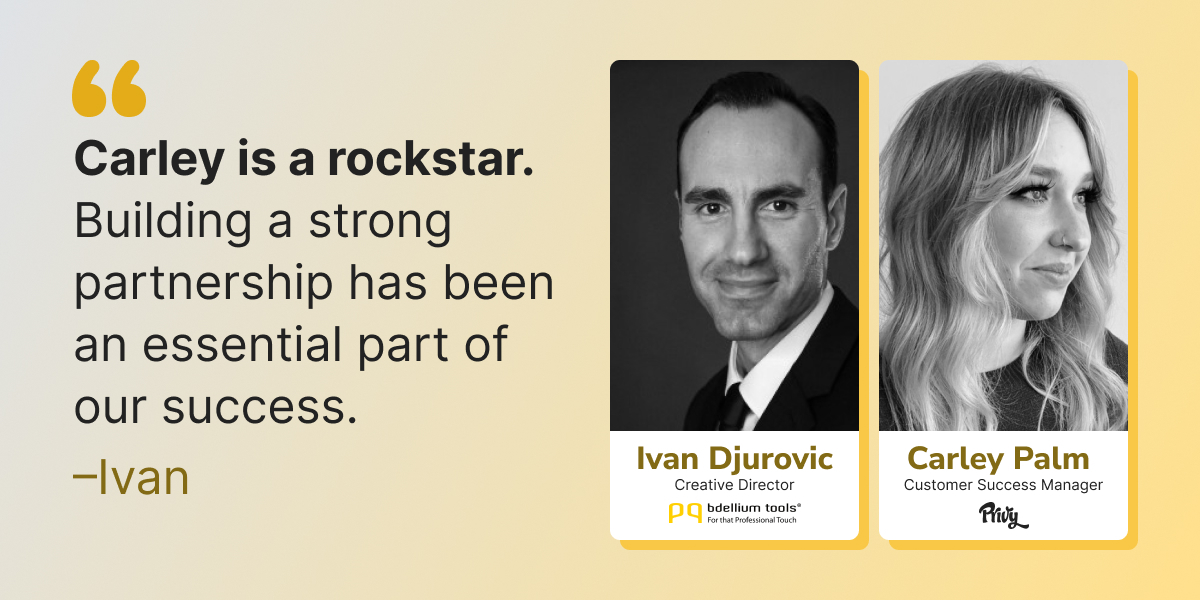 They spent their first call reviewing the opportunities to fully leverage Privy's automations, displays and segmentation capabilities.
Starting with the top-revenue driving automations, Carley and Ivan worked together to launch their abandoned cart and customer winback email series.
Here's an example: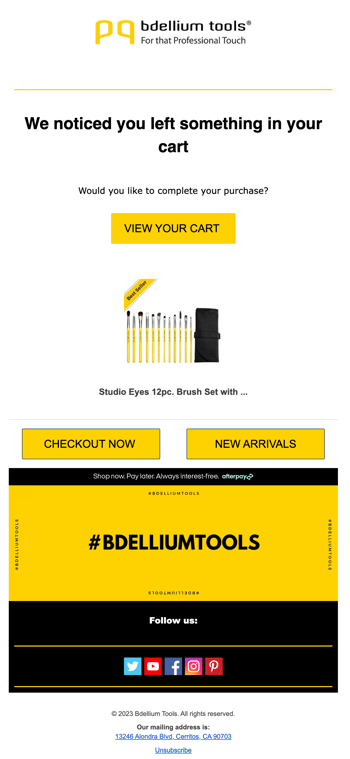 Their 3-step abandoned cart series has generated over $48K in revenue to date.
But they didn't stop there.
They worked together to leverage every single automation within their Privy account.
The best part? Once they turn these on, Ivan doesn't have to think about them.
And they account for 28% of their email revenue today.
With these automations running, Ivan can spend his time optimizing in Privy. Plus, he can get back to the 20+ things on his list any given day as a sole marketer.
And the same goes with their Privy Convert displays.
The team now takes advantage of way more than just a welcome discount popup on their site. They're running cross-sell, cart saver, and mobile-optimized displays—plus Privy bars for sitewide announcements, like free shipping.
To date, they've converted over $1M in sales from over 40K+ signups from their Privy displays.
After only a month of working with Carley, Ivan had 10x their use of Privy—leveraging all email automations, expanding their coverage on their website and optimizing their newsletter approach.
Looking back at their migration to Privy, Ivan said: "Carly is a rock star. I really have to attribute a lot of our success switching over to her".
And a few months after their migration, Carley suggested SMS marketing to Ivan.
He told us he "was very skeptical of it".
But, despite his perception of the channel, he decided to give it a try.
Using SMS as a VIP channel, the strategy quickly proved itself to be an incremental sales channel for their business.
And now, the Bdellium Tools is fully leveraging Privy as their all-in-one marketing platform: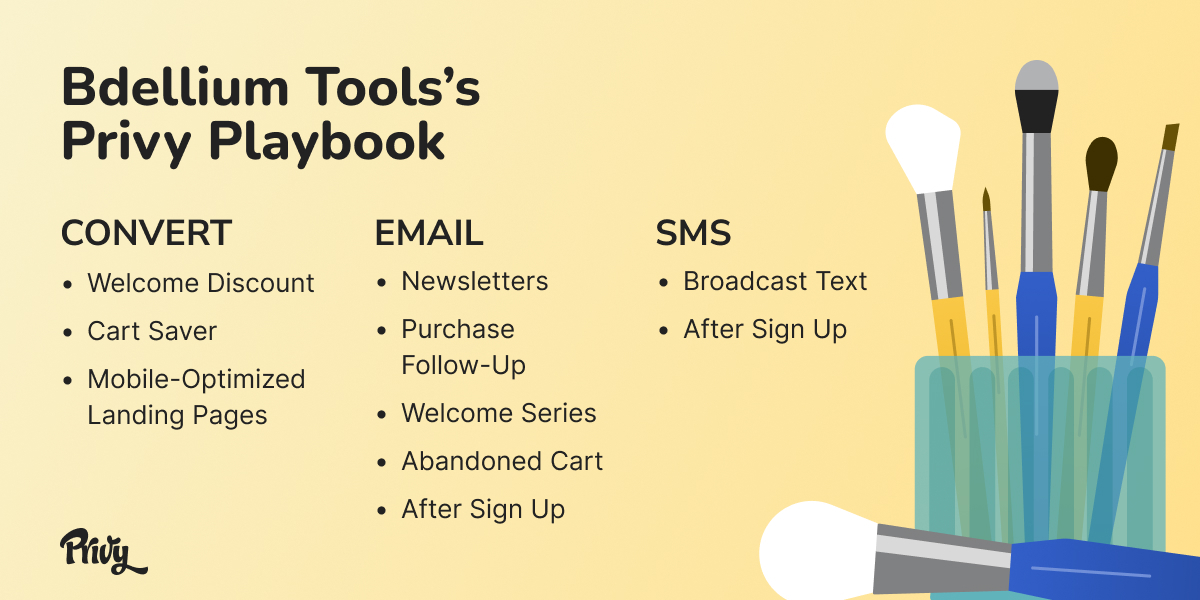 Ivan's experience with Privy
Looking back at their journey, we asked Ivan what stood out about his switch to Privy.
He said "Privy gave us the freedom to reach our customers in new ways and encouraged us to be bold in our marketing efforts, which has played a vital role in our success".
And he went on to say; "I'm never going to stop learning with Privy…I'm always trying to learn more about ways to deepen relationships with my subscribers". 
Like this Bdellium Tools Tips & Tricks series he's started: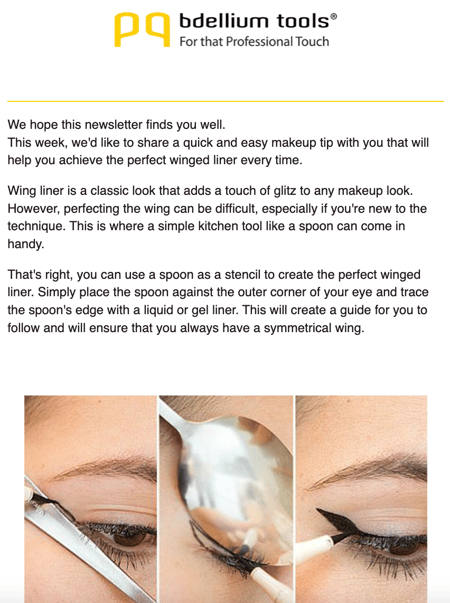 Plus, with the ongoing support of Carley, Ivan knows Privy has his back.
In fact, he's seen our product team release improvements in direct response from his feedback. He said "seeing your suggestions not just be taken for granted and actually be implemented is a huge thing".
Closing out
Before we closed out, we asked Ivan what he would say to new users considering Privy.
He said "as a marketer, I can attest that Privy was a game-changer for our business".
For those getting started, here are Ivan's top 3 recommendations:
"Invest the time and effort in setting up all the tools and features offered by Privy"

"Take advantage of the amazing support"

"If you have access to a customer success manager (like Carley), listen and implement whatever they're offering. Their advice is based on lots of success stories and you can make it your own.
Bdellium Tools is one of the many brands who have made the switch from Klaviyo to Privy as their all-in-one marketing platform. 
If you want to learn about how Privy compares to Klaviyo, read on here. And when you're ready to make the switch, chat with one of our coaches here. 
Special thanks to our friends at
Privy
for their insights on this topic.