There are two significant moments in a consumer's experience with your ecommerce business: placing an order for an item and receiving the package. 
As you can imagine, the time between placing the order and delivering the package feels the longest. 
But what if you could turn that time between order fulfillment and delivery into one that makes your customers delighted and likely to return?
In today's world, customers always want to know where their package is. Look at brands like Domino's, which uses a tracker to inform customers when their large pepperoni pizza is prepped, boxed, and out the door for delivery. 
Another example is Uber, which allows riders to see where their driver is and how long they should expect to wait for pickup. Once an order has been placed in your Shopify store, customers want to know it's going to be delivered when promised.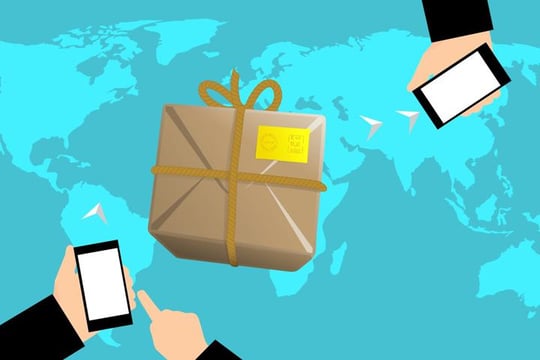 Building Excitement and Anticipation Through Delivery Updates
The time to impress your customer starts as soon as they place an order. 
A great post-purchase experience – which includes emails highlighting shipment, updates, and delivery – is crucial. 
 It not only strongly influences brand loyalty but has an impact on future sales. Over 90% of customers are willing to make a repeat purchase with a brand that offers a transparent post-purchase experience and repeat shoppers spend up to 30% more than new customers. 
After an order is placed, a shipping confirmation email serves as a confirmation that the order went through, and customers can start the clock on the countdown to package delivery. Another benefit of connecting with customers via email throughout shipment and delivery is to look at it as an extension of your ecommerce brand's identity. 
Customizing a post-purchase flow in Klaviyo alerts your customer about their order and any updates along the way.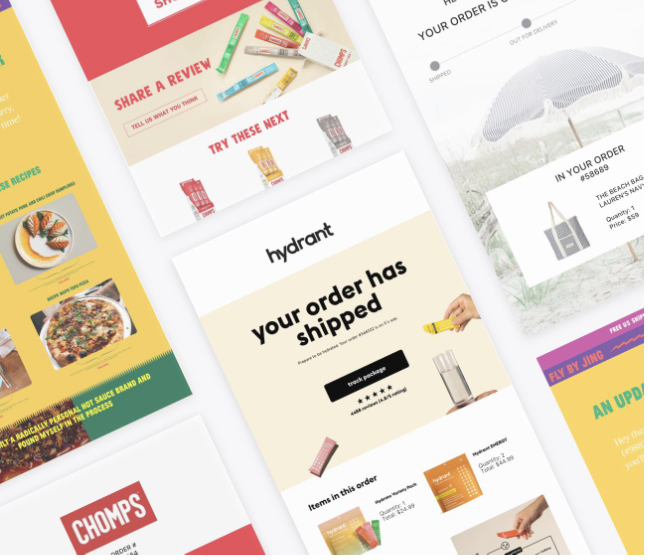 Here are a couple of key features to include in any post-purchase email flow:
Include the tracking number in emails. 
A tracking number gives customers a sense of control and confidence that they'll receive their order. While super-fast shipping used to be the priority, what customers really want is access to information in real time. That means providing full order details, up-to-date tracking, and access to live support. 
Prominent tracking information is the most important feature for any email in a post-purchase flow. 
Provide estimated delivery dates or ETAs.
ETAs ease anxiety (and boost anticipation!) when a customer waits for a delivery. Keeping customers updated on the status of their package in every email also reduces the number of support tickets your team will encounter. 
When you want to empower your customer and provide convenience, include ETAs in the post-purchase flow. Providing emails to customers also keeps them updated on any delays along the way. One of the leading causes of negative customer experiences and poor reviews is inaccurate delivery information. In fact, 65% of customers will shop for a different brand after a single bad experience!
Sometimes, the delay is out of your control. That's where an excellent brand experience comes into play – keeping customers updated, whether good news or not, is how you build trust and loyalty with your customers. 
Boost Sales by Staying Connected
Customer retention is expensive, so the best way to keep your customers is to deliver on your promise. Getting packages out efficiently and providing transparent ETAs is a part of the overall brand experience, not an afterthought. 
In a survey conducted by Salesforce, 80% of customers stated that the brand experience was just as necessary as the products themselves! A positive customer experience leads to repeat purchases, increased sales, and brand loyalty over time. 
Using email to stay connected with your customers every step of the way – from the moment an order is placed until they unbox (and even in the post-delivery experience!) is a great way to build trust and confidence in your ecommerce business.
This originally appeared on
Wonderment
and is available here for wider discovery.