This article is the second in our 6 Pillars Powering Cross-Channel Personalization series — a six-part series on uniting all marketing channels for truly connected customer journeys.
* * *
Comedian Steve Martin was once asked how to become famous. His answer was "Be so good they can't ignore you."
In this scenario, one can assume Martin meant "they" as in society, or perhaps more specifically, the audience. However, if you ask old-school marketers how to make a brand popular, they'd likely give a similar response: "Be so good the customer can't ignore you." 
That sentiment held true in a time when marketing channels could be counted on one hand and were mostly print media. But our current world of marketing and customer engagement is vastly different. You might be the best brand in the world with an unparalleled product offering and message, but if you aren't on the right channels at the right time, you will be ignored, and your message will get lost amongst the noise of your competitors. 
So perhaps a better bit of wisdom for the modern marketer is this: "Be so channel-agnostic that you can always reach the customer." 
Admittedly this doesn't roll off the tongue as nicely as Martin's quote. But the point remains. Today's leading brand marketers understand that, to drive growth and revenue for their business, you need to meet customers where they're at, on whichever channel they prefer, with the relevant 1:1 content they want.
Let's dive deeper into the importance of having a multichannel presence and check out a few ways top marketers are meeting customers where they're at with personalized 1:1 experiences.
More Channels Give You Greater Flexibility to Reach Customers
Today's customers have a lot going for them. Technology is so advanced that complex purchases can be easily made online in mere seconds, at any time of day, with only a few taps of a finger. Commerce is no longer restricted to the local shopping mall or brick-and-mortar store, it's global; which means options are greater, and consumers have an abundance of choice. 
You're probably sensing a theme here: commerce is exceedingly customer-centric. And thus, your marketing must be customer-centric. Customers expect to engage with a brand on their own terms — when, where, and how they prefer. They don't just value choices and flexibility; they demand them. 
By following an omnichannel approach where your channels and data are fully connected, you give customers the choice and flexibility that they expect. The multichannel data you receive from your customer will then allow you to provide more relevant recommendations, accurate product information, and personalized content that reflects their individual channel, purchase, and product preferences. 
When you embrace omnichannel marketing and have your channels and systems connected, you can start delivering 1:1 personalized experiences seamlessly and consistently across all your channels. 
More Channels Mean More Opportunity for Revenue
The ability to meet customers where they're at is obviously great for the customer. In that sense, you could say omnichannel marketing is in the service of better CX. But going omnichannel won't just delight your customers, it will delight your C-suite.
Why? Because multichannel customers spend more money, more often, making them more valuable to your brand. 
According to Google, customers who use multiple channels to interact with a brand have a 30% higher lifetime value than single-channel shoppers, compared with shoppers who use only one channel. Harvard Business Review tells us that omnichannel customers spend "10% more online than single-channel customers." Long story short: more channels equal more revenue. 
As you think about prioritizing personalization in your marketing strategy, it's important to be on all the right channels. Using more channels means more opportunity to deliver the 1:1 experiences that convert customers, drive purchases, and increase revenue.
---
Discover the 6 pillars that power today's most successful cross-channel personalization strategies.
---
How Today's Top Brands Bring 1:1 Experiences to the Customer
Now that you see how an omnichannel marketing strategy gives you the flexibility you need to meet customer expectations while also providing more opportunity to deliver revenue-driving personalization, let's see what it looks like in practice. Here are a few examples of brands that have amplified their cross-channel personalization success through a "meet the customer where they're at" mindset.
Reformation: Making Online and Offline Seamless
Reformation started their sustainable fashion company with physical stores in LA. But they soon realized that, instead of waiting for the customer to come to them, they could bring their in-store experience to the customer, wherever they are in the world. That notion drove the brand to transform both their in-store and online experiences to be more seamless.
For example, select Reformation stores offer a unique bridal salon experience. But in an effort to meet customers where they're at, the brand built a digital bridal salon. The digital bridal salon mirrors the in-store experience across all channels. It allows customers from all over the globe to go online, see the same product information, get feedback from Reformation staff, and have the same high-touch personalized experience.
"We've done a lot of work to ensure consistency cross-channel, and make the shopping experience very channel-agnostic for our consumer so that we can meet them wherever they prefer to shop."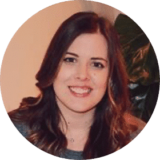 Jessica Ozella
VP of E-Commerce, Reformation
Learn more about how Reformation creates a personalized, seamless experience in-store and online >>> Watch the Webinar
Instant Brands: Leveraging Digital Channels for Highly Engaging 1:1 Experiences
In the past, when brick-and-mortar shops ruled the retail world, customers started their journey with a brand at the store level. Today, most customer journeys begin online, so it's important to ensure your brand's online experience stays fresh and remains engaging for customers. 
Instant Brands took advantage of all their digital channels to deliver highly personalized experiences across multiple touchpoints, leading to compelling customer journeys. 
For example, the brand used website personalization to create compelling online promotions across time zones, meaning all customers could participate at times most convenient for them. They also used cross-branding sign-ups, relevant exit pop-ups, and other personalized content to enrich their customers' journeys.
"So it wasn't just about putting out there what we wanted the consumer to see;, it was putting [the content] out there in the right channel, giving them the right experience. And then if you do that, they're going to react."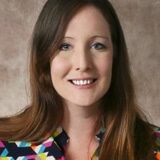 Lindsey Ball
Director, Direct to Consumer (DTC), Instant Brands
See How Instant Brands Creates Engaging, Multi-Brand Online Experiences That Drive Results >>> Watch the Webinar
Samsonite: Boosting Brand Relevance through Omnichannel Personalization
Some customers will always be exclusively price-sensitive. If the price is right and they can get an exceptional deal, they will buy. But many customers today are focused on more than price — they want value. How do you convey value? Well, value is in the eye of the beholder. Not every customer uses a product the exact same way, so their perception of value differs. This is why personalization is so critical. 
Leading luggage retailer Samsonite could've been down-and-out when COVID hit and travel came to a screeching halt. Yet the brand shifted their customer experience strategy to keep the brand relevant and created omnichannel personalized experiences to increase conversations. 
For example, the brand created content featuring multiple use cases for their luggage. Samsonite luggage doesn't have to be just for carrying clothes, you can use it as make-shift gym equipment for working out, or perhaps to help you carry belongings if moving to a new living location. Samsonite used data to understand which use case content would be most relevant, and to help them be more strategic in reaching the right customer on the right channel.
"Ultimately, it really was about leveraging the data, looking at the consumer, understanding fundamentally not just what they were looking for from a product, but where were they in the world? And finding unique messages and ways to reach them via those channels."
David Oksman
Vice President, Marketing & Ecommerce at Samsonite
Learn more about how Samsonite leveraged their data and channels to provide relevant content to customers >>> Watch the Webinar 
Final Thoughts
If your goal is to drive growth and revenue, you need to connect with customers at the most opportune time, delivering the right message when it will have the greatest impact. But real-time personalization can only happen when you put yourself (your brand) out there on all the channels your customers prefer. 
Instead of waiting for customers to come to you, meet customers where they're at, so you never miss an opportunity to connect. The best way to do this is with a customer engagement platform that unifies all your data and allows you to provide seamless 1:1 cross-channel experiences. 
Meeting customers where they're at is just one part of a complete, results-generating cross-channel personalization strategy. To learn the six foundational pillars top marketing teams use for building a cross-channel personalization strategy that accelerates business outcomes, download the ebook.
---
Discover why thousands of marketers trust the Emarsys personalization engine to drive customer engagement with 1:1 cross-channel experiences.
---
Handpicked Related Resources:
Special thanks to our friends at
Emarsys
for their insights on this topic.