Ecommerce merchandising management is not achievable through a 'one-button-and-go' strategy. Each company has different business rules and goals. These all need to be taken into account when it comes to creating optimized merchandising management. This post will show you the top things to consider, and why it's so important.
In order for an ecommerce merchandising system to work, different elements need to be put in place, working as one. Marketing strategies should increase brand awareness and generate sales. The website design and merchandising choices all need to be considered. Creating and implementing a variety of strategies, depending on promotions, season and business aims is no mean feat. Merchandising management when done effectively achieves this.
The overall look and feel of a company website is down to how merchandising is managed. This requires strategic thinking, forward planning and creative solutions. Optimally, this should be a data driven process. Developing and executing the vision requires a deep knowledge of eCommerce. 
Why Is It Important?
Without merchandising management, a cohesive merchandising strategy could not be put in place. Optimized merchandising management improves the website marketing and customer experience. Seasonal performance should be monitored, and observations should be reflected in the website. There are many factors that can alter the best way to merchandise. Managing these simultaneously, implementing new systems and removing the old is key. This can create an optimized eCommerce experience for both merchants and shoppers.
The Importance of Analytics
Optimized merchandising management would not be possible without monitoring analytics. Without seeing what has and hasn't worked previously, merchandising can't be created to fit customer needs.
Using web analytics and analyzing this data is crucial to optimizing merchandising. Through using numerous programs, databases and spreadsheets it is clear how products are performing. For an optimized experience, this kind of monitoring can all be achieved through one solution. 
Once the information is gathered, according to business rules, different merchandising strategies can be implemented. Some programs have analytics dashboards included. These can be used to monitor:
Traffic
Customer behavior
Sales trends
Feedback
From this, customer insight is gained. Optimized management would not be possible without this. Combining the intelligence of web and social analytics provides an even stronger method of merchandising management. Analytics insights gained through social media are a powerful tool not to be overlooked.
Combining performance metrics with commercial metrics can create the perfect recipe for optimized merchandising management. Conversion rate, number of views and revenue per impression can all combine to create useful insights. No data should be considered unimportant or overlooked.
Putting The Customer First
Optimized merchandising management doesn't just consider the merchant needs, but remembers to center the customer in strategy. By using analytics to understand:
What customers are looking for
Which customers are visiting the site
Which products are being searched for
Which products are popular
Optimized merchandising strategies can be managed and put into place. This information will create more effective campaigns, and better target customers. 
One way of ensuring that customer needs are put first is through using personalization. Personalization means that customers are given optimized merchandising unique to them. This increases conversion rates.
It is also important to be up to date with current trends. The merchandising manager can ensure that the latest trends are highlighted in the store. Having a headless system can be a great way of ensuring flexibility to update the site as required. What the customers are expecting to see at any given time is what should be shown.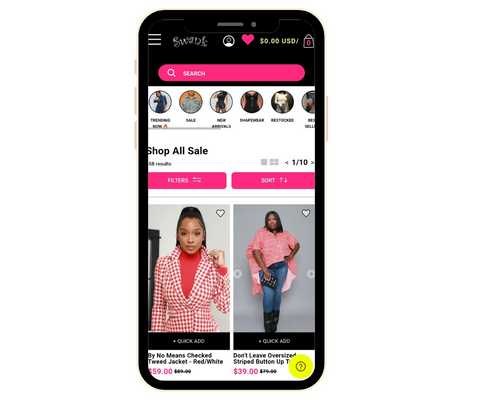 In order for the customer to feel valued, a merchandising strategy should blend product attributes, performance metrics, audience segments and A/B testing. Merchandising should consider all of these factors to achieve simple and complex use cases. This allows customers to see what actually makes sense for them to see, rather than just what the merchant wants to show.
In order to understand what customers are interested in on a deeper level, use social media and interactive website modules to see what customers are interested in. The more you understand the customer, the more optimized merchandising management can be.
Three Top Tips
Three top tips to consider for optimized merchandising management are:
Know the products
– In order to make informed decisions about product merchandising, know the products. Know how they sell, who buys them, what the features are, and where the appeal lies.
Focus on marketing
– Engage customers with different strategies. Social media marketing, email marketing and SEO are all vital. Consider the mobile merchandising capacities, as these continue to become stronger.
Stay organized
– Optimized merchandising management requires staying on top of everything discussed in this post. Using a solution to combine all of these elements can help remove stress.
Conclusion
Creating successful merchandising management involves understanding the customer journey and where the products fit into this. Optimized merchandising management remembers to use data, and center the shopper. The happier the shoppers are, the more conversions you'll see in your business.
Special thanks to our friends at
FastSimon
for their insights on this topic.