In a recent survey, 20% of in-house marketers said their martech stack is not fit for the results they need to achieve. On average, enterprises use 91 marketing cloud services, yet nearly 40% of those services are not fully implemented or used.
That's not surprising since there are more than 8,000 marketing software solutions brands can choose from. Finding the right solution can be challenging with all these options. On top of that, companies frequently change tools, which requires employees to learn new interfaces and methodologies, all of which can take time. 
The problem is not you or your team; the problem is too much redundant or ineffective tech.
Top Marketing Challenges
Businesses are expecting marketers to do more with less. In general, marketers are under pressure to prove their worth, and yet marketing budgets have been slashed. 
Teams are smaller, and marketers have more responsibilities than ever, including customer experience, brand management, digital marketing, CRM, retention, and more. On top of all of that, more work is being done in-house. 
Tech issues abound, too. Software is siloed, and marketers lose precious time bouncing from system to system. These silos also result in disconnected data and uncoordinated communication across channels, leaving customers with unpersonalized, unsatisfactory experiences. How can marketers effectively drive revenue when their tech is holding them back? 
41% of in-house retail marketers lose time moving between different technologies.

— Retail Roadblocks, 2021
55% of marketers feel an inability to execute across channels is holding them back.

— Retail Roadblocks, 2021
MarTech Should Be a Help, Not a Hindrance
The answer to these technical difficulties isn't adding more tech. What marketers need is a single, consolidated customer engagement platform that will accelerate their business outcomes. With more time, greater sophistication, and easier personalization, marketers are better able to retain customers and drive measurable impact. 
A true customer engagement platform empowers marketers to make data connections that grow the business. 
Martech should help you:
Connect data and channels. By connecting all your data and channels, you can act on data quickly, resulting in a shorter time to value.
Adapt with agility. Your platform needs to be nimble and able to integrate data sources, channels, and campaigns quickly so you can move with the market. 
Succeed with proven guidance. Use AI-enabled customer insights and suggestions to better understand what your brand should do next. 
Emarsys has been recognized as a Leader in the 2021 Gartner® Magic Quadrant™ for Personalization Engines, achieving this recognition for the third year in a row.
What to Look for in MarTech
With Emarsys, your data is ready to use from day one. By taking into account all available data during implementation, we make data consolidation easier and more actionable.
Data & Infrastructure
Consolidated data is the single biggest hurdle for marketers to deliver personalized customer engagement. It's critical to find a solution that ingests data quickly and easily and acts on that data across channels.
"It starts with analyzing the data that you've got, bringing that all together in one place so the data is no longer siloed, analyzing, and then making use of all of the technology that Emarsys has in terms of recommendations."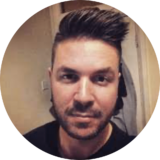 Sebastiano Elia
Head of CRM & Customer Insight, Orlebar Brown
Personalization
Personalization is about people. Brands need agility and sophistication to provide the content the customer wants to receive, when they want to receive it.
"Using data and personalization, Emarsys enables us to keep our customers at the heart of everything we do, powering vital lifecycle and loyalty campaigns that drive conversions, retention, and relevancy."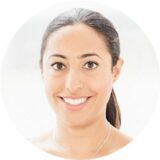 Catriona Woodward
Head of Digital Marketing, Pizza Hut
Campaign Execution & Automation 
Marketers need the ability to drive cross-channel customer engagement without lofty services engagement and IT resources. Using automation and AI to guide campaign creation increases both efficiency and effectiveness.
"The ability to easily set up a web channel campaign in Emarsys has really allowed us to target specific users. We can now choose an identified segment or even unidentified users and run some great tactical campaigns to achieve real ROI for the business."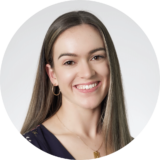 Sarah Neeson
Customer Engagement Specialist, Total Tools
Reporting & Analytics
Get the analytics to know what's working today and the AI to predict what will work tomorrow without the hassle of managing a team of data scientists.
"Before we signed on with Emarsys, we had really limited analytics to work from. [Now] we have way more guidance on which automation we should create next, and just overall the next steps on what works for our customer, what they like."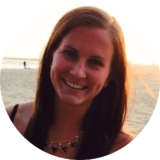 Kelly Ringel
Digital Marketing Coordinator, JOLYN
 Making the Switch 
Changing providers might seem like a hassle, but if your martech isn't up to snuff, you could be missing out on big business. With the right solution in place, marketers can acquire the right customers — ones that convert!
The Emarsys customer success team listens to a business's unique requirements and provides guidance every step of the way.
Emarsys has a:
65% automation adoption rate
73% personalization adoption rate
"After the initial implementation phase, we were quickly able to implement automated journeys targeting customers at different stages of their journey with us. Setting up and testing multichannel tactics was easy."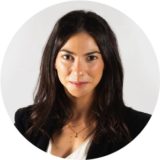 Lani Barmakov
E-commerce Director, Nourished Life
Ensure you're getting customer service you can count on! 
Final Thoughts
To deliver the highly customized 1:1 experiences that customers desire, the martech solution you choose should facilitate the ability to scale, automate, and pivot your marketing efforts.
You have many responsibilities as a marketer. In order to achieve better results and save time, it's imperative that your technology strengthens and aids your brand through a customer engagement platform that enables you to execute and scale your marketing more efficiently and effectively. 
You can use our latest report, Writing & Running a MarTech RFP, to assist you in creating an RFP in order to benchmark technology vendors against your needs. You can even use the 70 sample questions inside the report to make this process much easier and faster for your team. 
Handpicked Related Content
Special thanks to our friends at
Emarsys
for their insights on this topic.