It's never too early to begin thinking about your marketing for the 2021 holiday season. Getting ready now will help significantly as we ramp up for the busiest season of the year.
Holiday marketing is a priority for brands across the globe. The months leading up to the end of the year are some of the busiest sales periods in the marketing calendar. Regardless of whether you're an ecommerce brand or not, these final weeks of the year are bustling with activity. 
Getting ready for the holiday season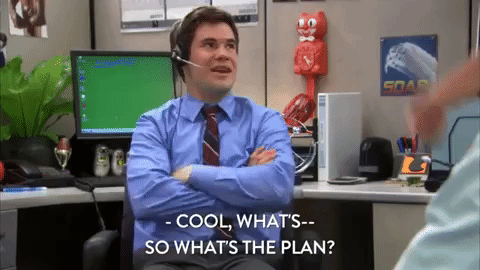 As you get ready to plan your marketing strategy for the 2021 holiday season, it's important to take a step back and figure out exactly where you are.  
Do you have all your marketing tools in place? 
Are your integrations sound and robust, ready for the busy period? 
How's your data looking? Is there any customer information you need to collect for your holiday marketing? 
Taking stock of where you are and what you've got will help as you plan your holiday marketing strategy.  
Important dates for the calendar 
Make sure your important dates are on the calendar now. You don't want an important date to pass you by because you were focused on other events in the future.  
Key holiday dates include:  
Halloween – 10/31 
Veteran's Day/Armistice Day – 11/11 
Thanksgiving Day – 11/25 
Christmas Day – 12/25 
New Year's Eve 12/31 
As well as these holidays, several major event days focus on shopping, giving, and supporting business. You should consider factoring these into your holiday marketing plan: 
First day of Autumn – 9/22 
Black Friday – 11/26 
Small Business Saturday 11/27 
Cyber Monday – 11/29 
Giving Tuesday – 11/30 
First Day of Winter – 12/21 
Kwanzaa – 12/26 – 1/1  
Similarly, there are a variety of cultural and religious holidays that will also resonate with your business and audience:  
Rosh Hashanah – 9/6 -9/8 
Yom Kippur – 9/15 – 9/16 
Diwali – 11/4 
Hanukkah – 11/28 – 12/6  
Christmas Eve – 12/24 
6 considerations for your 2021 holiday marketing strategy 
1. Optimize your sign-up process 
Shoppers will be looking to discover new brands during the holidays, so now is the perfect time to begin optimizing your subscription process. What works with your audience? Are you incentivizing the process? Have you tried gamifying the sign-up? Do popovers drive more sign-ups with your audience?  
There are a lot of different strategies you can test in the lead-up to the holiday season. By taking the time to try some different tactics, you'll be able to maximize your list growth during this period of heavy traffic.  
2. Collect zero- and first-party data 
To deliver customer converting experiences, you need to be creating personalized micro-moments that resonate with your audience.  
Modern customers know what brands are capable of. They've witnessed first-hand the type of unique experiences marketing technology can create. And in these times of weariness, customers are only willing to part with their data if you're offering a personal experience in return.  
That means it's important to assess your data before the holiday season kicks in. How clean is your data? How engaged are your contacts? What data do you need to create memorable moments? 
By planning this out know you can streamline the data collection process, incorporating into your sign-up process and effectively putting it into action.  
3. Build your key segments  
Segmentation is essential for delivering personalized experiences. As you plan your holiday marketing, you need to consider how you're going to target personas and audience groups.  
Using customer modeling tools like eRFM and lead scoring allows you to build segments based on engagement levels. Zero-party data collected in preference centers can be used to tailor campaigns based on subscribers' location. 
 You must remember that generic messaging has a minimal impact on readers nowadays. They're demanding personalized experiences and building segments is just one step you need to take to deliver these. By having these segments built and ready to go, you'll be able to target key audience groups with ease.  
4. Refresh your welcome program 
Welcome programs are vital for all brands, everywhere. They're the first impression a new subscriber gets of your business. There are a couple of things you should be doing at this early stage of the customer relationship.  
Introduce your brand – what sets you apart from the crowd?  
Get to know your customers – what do they want out of the relationship?  
Drive action – what actions are you looking for readers to take? 
As you approach the busy holiday season, you should think about refreshing this essential automation.  What can you do it improve its performance? When was the last time you changed the design or tested your CTAs?  
5. Test your abandoned cart and browse automations  
Abandoned carts and abandoned browse are guaranteed money-making automations. To ensure these are driving the results you want, you need to be constantly testing and optimizing these programs, especially around the holiday season.  
Try new design elements and tactics to discover when generated more revenue before your heavy sales period. AI-powered product recommendations are a great tool to increase average order value. Alternatively, you can direct subscribers to FAQ or peer reviews to remove blockers to the path to purchase.  
6. Expand your marketing channels 
Before the holiday season kicks off in earnest, it's time to think about what marketing channels you have and which you are using. Customers are on the go and demand immediate responses – is email alone enough?  
dotdigital empowers marketers to connect channels and communicate across mediums with ease. Retargeting ads during the holidays is essential to drive brand recognition and sales. SMS is perfect for driving action among your busy audience. A well-timed text message alerting customers to new products, upcoming sales, and back-in-stock items can guarantee a boost to revenue during the holiday season.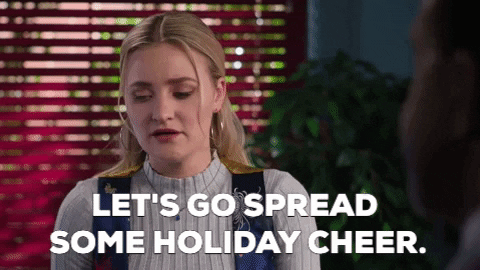 Special thanks to our friends at
dotdigital
for their insights on this topic.