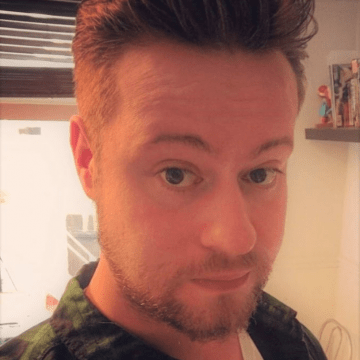 Tom Simpkins
Content Marketing Manager
Reading Time: 11 minutes
From small windows of opportunities to snatch up elusive collector's items to annual sales you could set your watch to, you can find a limited-time offer almost anywhere.
Limited-time offer marketing comes in many forms, from holiday period sales events to flash sales. Different types of limited-time offers have their pros and cons. Some laud them as great marketing methods, while others dismiss their effectiveness at all.
Whether it's capitalizing on the scarcity principle and the 'fear of missing out' or it's just good business is entirely up to you. But there's one thing that no one can disagree with—that limited-time offers have many versatile applications.
As the name suggests, limited-time offers in marketing are promotional deals that are time-sensitive. They come in many shapes and sizes, often clad in the colors of 'special offers'. Merely labeling them as such creates a sense of buzz and excitement, making them 'events' for customers to keep an eye out for—or even to mark their calendars by.
Think about Amazon's Prime Day, now adapted by other brands, or the infamous Black Friday sales. Limited-time offers have different uses, such as:
Shoot for a surge in sales 
Conjure interest for a brand 
Clear out an abundance of stock
Help to retain customers
Create or compete with industry competition
We'll explore these uses later, but once you've defined what a limited-time offer is, you might decide that it's time to use them yourself. But why, when, and how do you use them? Let's dive deeper into limited-time offers and how they can increase sales for your store.
How a Limited-Time Offer Can Increase Sales
Now, it's worth distinguishing the difference between 'sales' and 'limited-time offers'. While the former can fall into the latter, they are not synonymous.
One of the clearest distinctions between the two would be a limited-time offer and a flash sale. A flash sale is, by its nature, a sudden and unexpected sale.
Traditionally this meant that merchants would prepare a large sale. It would feature huge discounts on specific items and then turn to social media to announce a very limited-time sale.
This is a prime example of how to integrate social media into limited-time offer marketing. Nowadays, it's becoming more common for merchants to send out teasers or even pre-announce flash sales.
This might seem contradictory to flash sales themselves. However, this is an example of how merchants can use time-sensitive offers to increase their sales.
We've previously discussed how merchants should carefully consider the advantages and disadvantages of discounts. Consider elements like brand integrity and potential boosts to sales. These will help us explore the benefits and advantages of limited-time offers:
More Customers, More Sales, More Profits
The ultimate goal of a limited-time offer will be to bring in more customers who complete more purchases. Naturally, by attracting customers with lower prices or exclusive offers, you'll be more likely to see an increase in sales and conversions.
The reason for higher conversions isn't simply because of a discount or lower price. This is what sales alone bring to the table—time-sensitive offers work a little differently.
Customers waiting for some incentive to complete a purchase may never end up purchasing. But merchants can stir them into action by making use of scarcity and urgency—the unique one-two combo of time-sensitive deals.
Thanks to this, it's not just the new customers that you'll be attracting. Rather, you'll also see first-time buyers and even returning customers engaging with your store.
Let's consider a footwear store, for example. They run a time-sensitive offer on a range of running shoes, products that appeal to both first-time buyers and repeat customers.
A first-time buyer seeing this limited-time offer may be drawn in by the discount or the product range. The repeat customers, however, will likely learn about the offer via email marketing.
Establishing it as a time-sensitive offer will encourage the first-time buyer to complete a purchase quickly. The repeat customers will see the likes of urgent subject lines and countdowns in the email. This will prompt them to at least browse the offer, rather than remaining idle and unengaged.
Drum Up Interest
There are many ways to get the attention of potential buyers—a nice, big sale is one of the best, surefire ways to do so. After all, some stores and brands are built around their sales.
This is one of the biggest advantages of a limited-time offer. Whether you opt for a big sale or you're shooting for brand interest with unique promotions for unique products—the urgency of a time-sensitive offer can really turn heads.
For example, let's say a new coffee supplier has created a new coffee roasting machine. They use a limited-time offer that pairs the machine with coffee beans for a limited time. This way, they showcase both products at once—all with the attraction of a good deal to sweeten the deal.
Once you have your customers interested, you can start thinking about how to approach them. This is where marketing automation comes into play—automation workflows take a lot of the guesswork out of approaching customers.
Limited-time offer emails help more with the 'how', providing effective ways to allure customers and drive conversions.
Too Much Stock? Sale Them Away
Sometimes, you just need to move stock. You might need to make space for different products. Or, you just to move on from a bad investment.
Either way, offering a product at a lower price will make it more alluring to customers.
Flash sales are a perfect way to do this. They make it easier for merchants to move items at a lower price, usually with a particular selection of products. 
You don't have to have a time-sensitive offer that's just discounted though. Your limited-time special offer could be to give away items for free when bought with others.
This essentially nets you two birds with one stone, or one sale—you sell the products you want customers to buy, while simultaneously clearing out the products you want to go.
For example, let's say that a beer, wine, and spirits distributor has overstocked on summer-themed gins. They've been marketed as such, including what's on the label. This makes the product less appealing during other times of the year, like winter.
To combat this issue, the merchant makes a limited-time offer that throws in a free bottle of this gin with any order that exceeds a certain amount.
This tactic grants one bonus to the customer, but two benefits the merchant—the customer gets something for free, but the merchant moves unwanted stock and increases the AOV (average order value).
All in all, a beneficial transaction for all parties involved—one made all the more likely to happen when time-sensitive offers create the urgency to claim it.
Be Unique with Your Sales
Special sales continue to mark calendars across the world. The likes of Black Friday and Prime Day are limited-time offers that people clamor for, looking for the best deals and savings.
However, as a merchant who isn't the head of an industry, you have to ask yourself—is it worth imitating such large sales?
Sure, you can adhere to conventional special offers, like Black Friday. But keep in mind that some customers are starting to grow tired of these limited-time offers.
This is why you should never be afraid to try something new with a limited-time offer. After all, their time-sensitive nature encourages experimentation.
This means that even if it fails, it'll be over soon enough. Once it is, you can study how it performed, see what worked, and create another limited-time offer for the future. When the time is right, ideally giving your customers some breathing space, you can try something new again.
For example, instead of opting for a standard sale, let's say a novelty stationery store promotes themselves with a 'Fruity Friday' sale.
The limited-time offer lasts for a weekend, or every Friday for a month, giving away a free fruit-themed novelty item with each order. Let's say the order needs to be over a certain amount, like $10. These items could include $1 fruit-themed erasers, or $5 fruit-themed pens.
Not only would this sale promote a range of products, such as the fruit-themed novelty items, but it'll likely see an increase in AOV. It also helps to establish the brand as a fun, quirky store—one that engages in out-of-the-ordinary sales that are worth looking out for.
Regardless of how a limited-time offer performs, by being unique, you'll surely attract more customers than with a standard sale. Something new and exciting can set your store apart from the competition.  
Best Practices & Tips for Using Limited-Time Offers
Clearly, limited-time offers have their advantages. The question now is how to best use them, as there are a variety of different ways you can present them to your customers. 
Before we examine practical applications of limited-time offer ads, let's first consider the best practices for them—regardless of which method you opt to use.
Make the length and time clear: The customer needs to know how limited your limited-time offer is. Not only does this create a sense of urgency, but it is also vital information that frames how long your offer will run.

For example, a 'Weekend Sale' implies that the limited-time offer will last for at least a Saturday and Sunday, potentially a Friday too. However, 'Weekend Sale—Friday 5 pm to Sunday 12 am' makes the time period much clearer.

Stress the limited nature of the offer: You can cover this by stressing the limited time of an offer. After all, it might be the gentle push some customers may need to complete a purchase.

For example, instead of stating the name of the sale or within an extra line of text under a banner ad, simply state that it is a 'Limited-Time Offer'. You can also drive the point home with more urgent messaging, such as 'Our Lowest Prices Ever—You'll Never See These Discounts Again!'

Clarify what the limited-time offer is: This seems obvious, but as aforementioned, an offer doesn't need to simply be a sale. A few common alternatives to discounts are free shipping, a free gift, or extra loyalty program points.

For example, a limited-time offer banner that tells the customer 'Free Shipping—This Week Only! '
Naturally, limited-time offer ads can take the form of traditional advertising methods, such as ad slots on TV and podcasts. However, for ecommerce merchants, you have many more tools available to you.
Let's examine some ways you can use limited-time offers in emails, and more, along with some limited-time offer examples. 
Banner & Pop Up Ads 
First, let's explore what you can do with your website's layout. Style and function marry well when using specific spaces and features for promotional purposes—namely, when using banners and pop-ups.
Limited-time offer banners are a great way of using the space on your website. It tells your site visitors that there's a special sale happening, regardless of where they are on it.
Limited-time offer banners are particularly effective when they click through to a special sale page, or to a specific product that's on offer.
You can always place limited-time offers across your website. This is true whether they're large image banners or simply take up a single line of text in your website's header. 
The limited-time element can be showcased by using a countdown timer or simply stating the end date to an offer. Either method is an effective addition, as it helps establish a sense of urgency.
After all, it's undeniable how effective the sensation of a ticking clock is.
Another element of your own website that can promote and drive customers towards a limited-time offer is pop-ups. Pop-up ads come in a variety of different forms—you can use pop-ups as exit pop-ups, to keep your customers on your website, or simply use timed pop-ups.
The former springs up whenever a customer looks like they're leaving, acting as a kind of net to catch them before they leave. The latter can be set to spring up after a certain amount of time on a page. 
This way, a customer could be browsing through a product page or browsing a product category. Then, just as they're thinking about adding something to their basket or even leaving the store, a pop-up appears. In this scenario, the pop-up tells them about your limited-time offer.
Whichever pop-up you opt for, you can signal a limited-time offer the same way you would with a banner ad—by using countdowns and timers to signify that the offer won't be around for long.

Email Marketing Campaigns
Email marketing campaigns are often the lion's share of ecommerce merchants marketing efforts. For good reason too, as tools like smart segmentation help merchants address their target audience effectively. This also allows you to take a look at each customer's lifecycle and understand how to reach out to them properly.
Naturally, with features like Omnisend's product analytics, it becomes even easier to create more targeted limited-time offers that are much likelier to result in sales. With all these tools, creating limited-time offer emails is a breeze.
First things first though, you need your limited-time offer email campaign to put its best foot forward with an eye-catching subject line. Omnisend helps create engaging subject lines, which can be a lifesaver when used for limited-time offer emails.
Another excellent use of email campaigns is targeting cart abandonment. When you're working with an effective automation editor, you can preemptively handle any customers who add products to their cart but don't complete a purchase.
There are many incredible cart abandonment solutions that ecommerce merchants can use.
When using them for limited-time offers, it's particularly effective to remind them that the offer will expire soon. Better yet, do so while reminding them that their cart will expire too.
This urgency of missing out is a powerful tool, one that's seen Omnisend clients enjoy a conversion rate of almost 34%.

SMS Offers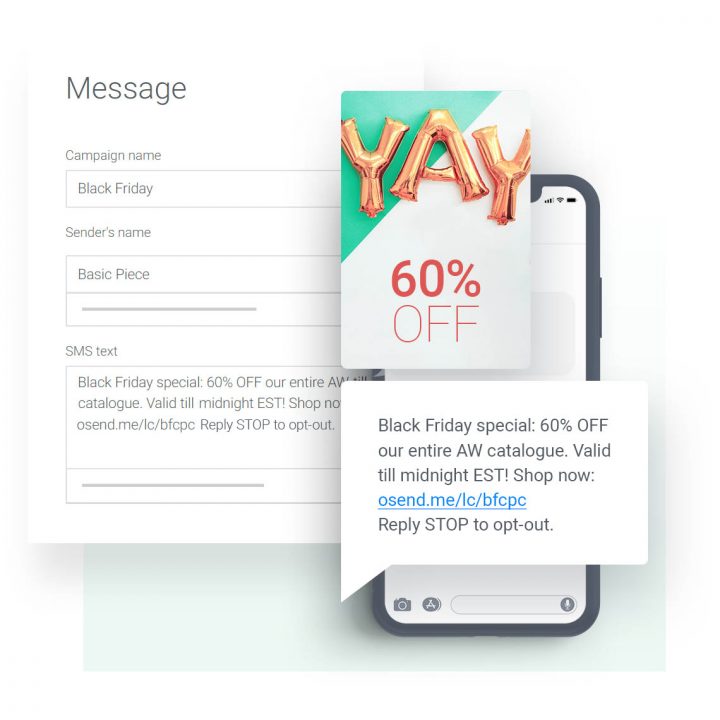 SMS has enjoyed roaring successes over the past few years. And yet, ecommerce marketers are still slow to adopt SMS for promotions. Both click-through rates and conversion rates by SMS are increasing annually.
With this in mind, it's certainly worthwhile for merchants to utilize SMS during limited-time offers.
Better yet, with Omnisend, using SMS adds to a merchant's omnichannel marketing efforts. These appeal to global audiences and can be easily controlled with list-building tools.
Short, sweet, and simple SMS messages work in the same way that subject lines do. Quickly establishing what your limited-time offer is, what it provides to your customers, and how to check it can all be immediately showcased via SMS.
Take a look at the example above. It tells the customer how much they can save, the time they have left to make those savings, and a link to find the products within the limited-time offer.
By seeing an SMS pop up on their phone, a customer will be instantly aware of the time-sensitive offer, making them more likely to engage with it.
SMS isn't just a one-shot message either. It can be used in conjunction with cart abandonment emails—making it an especially effective tool for limited-time offers.
Limited-Time Offer Templates
Finally, let's examine a limited-time offer email template.
Notice the limited-time offer wording, how it focuses on the special offers and creates a sense of urgency. 'Final hours' suggests that there's little time to lose and that this offer will be gone soon if the customer doesn't act fast.
This template could be improved further by using a live countdown timer. This way, the recipient would understand exactly when the sale ends—and exactly how little time they have left to participate in it. 
The same can be achieved by giving a date that the sale ends. Simply stating a time frame, in this case, a few hours, also creates urgency. However, a countdown timer makes that end date and end time much more tangible.
This limited-time offer email example also makes use of other exceptional email marketing elements. One of which is the banner ad, which highlights one of the special offers—that of free delivery over a certain order amount. 
Another is the recommended products. These might not be part of the limited-time offer, but they may also be alluring enough to draw the customer onto the website.
Naturally, you can work with any of the elements present here, or in any other limited-time offer email templates. As long as you have your limited-time offer displayed clearly to your customers, you can experiment with the type of email that works best for you.
Wrap Up
There's a lot to consider when planning a limited-time offer. You need to have a good idea of what you want to sell, at what price, and for how long. Then, you need to think about how it'll hook and bring in customers.
The key takeaway for limited-time offers is to create a sense of urgency—the feeling that the customer can't walk away from the offer. Whether this is performed by granting unbeatable discounts, highlighting the scarcity of the offer, or simply making it interesting enough to engage with, your limited-time offer needs to stand out. 
Otherwise, it'll just be 'another sale', one that can be ignored because your customers know another one will come along soon. Or worse, that your competitors will offer something better.
This is where creativity comes into play, along with ways to create a very real feeling of necessity—the need for haste, or the fear of missing out on an offer forever.
We've talked a lot about how well Omnisend caters to merchants looking to use limited-time offers. However, there's much more to the platform than just effectively delivering exceptional time-sensitive offers—to see how well it integrates with your store and helps your marketing, try a free trial today.
Special thanks to our friends at
Omnisend
for their insights on this topic.