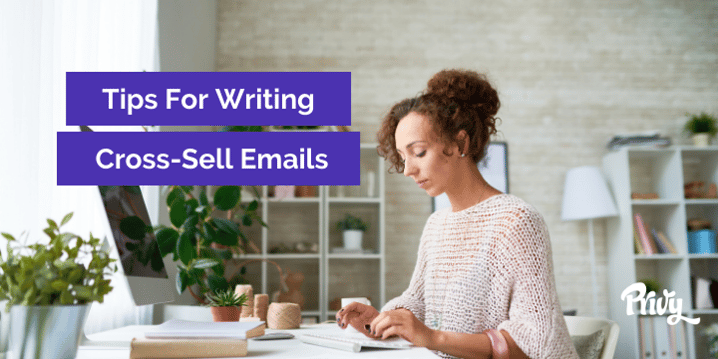 Remember the days of shopping in a department store?
You'd load up your cart and then when you went to checkout, this is what you'd see: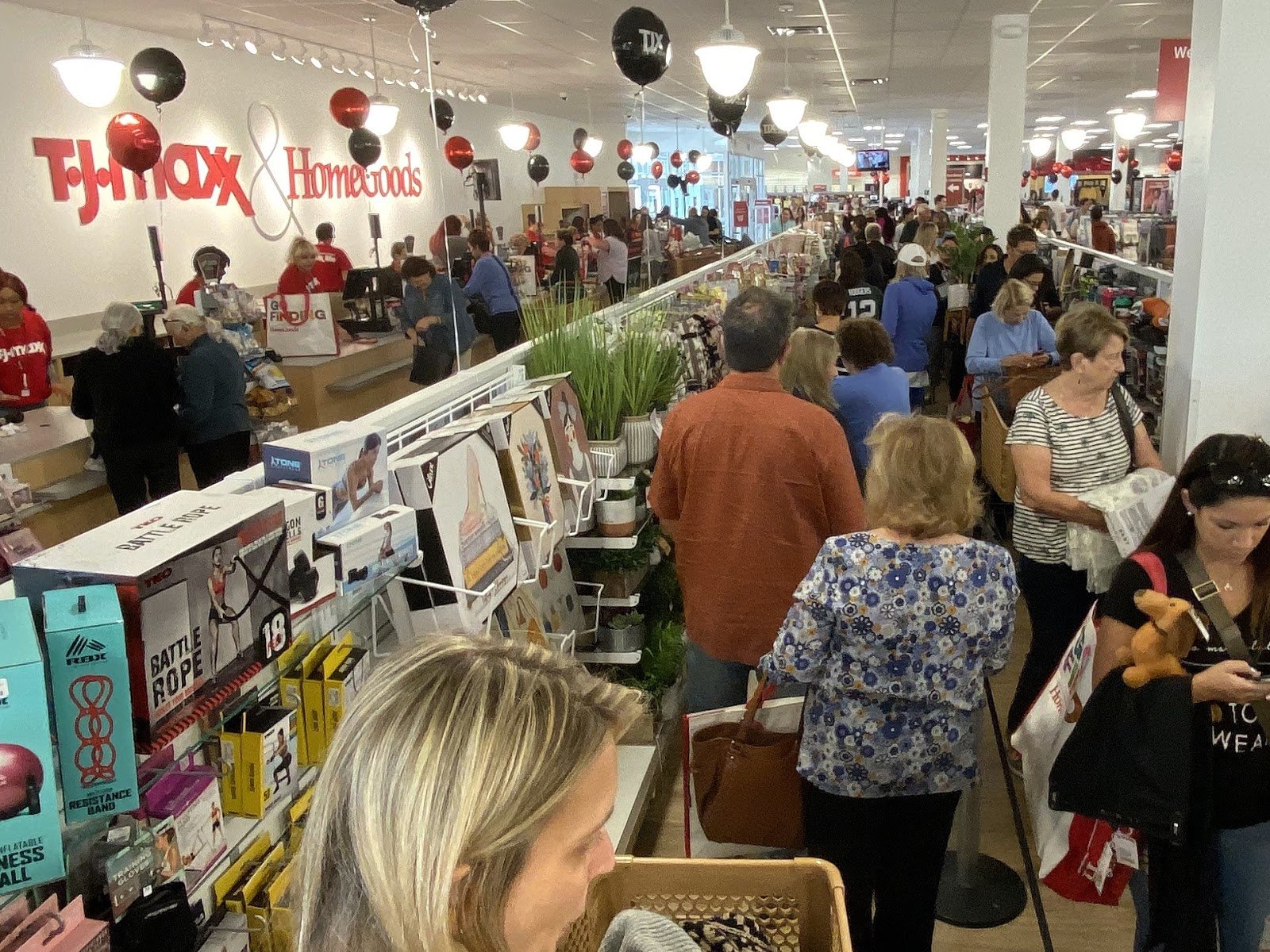 You're still getting sold to even after you've got everything you already wanted…
I don't think I've ever made it to the register without spending at least another $20.
This is the ultimate example of a cross-sell.
When you have customers with items in their cart and you suggest others they might also enjoy.
And the best part about ecommerce is that you can do exactly what these department stores are doing.
But better.
Because your cross-sell emails can be more targeted and even done after the customer has left your store.
Get our best content on ecommerce marketing in your inbox 2 times a week
What is a cross-sell email?
A cross-sell email lets you suggest other products in your product catalog based on what a consumer has purchased or has been browsing.
These emails are one of the best ways to turn one-time buyers into repeat customers and turn 'window shoppers' into paying customers.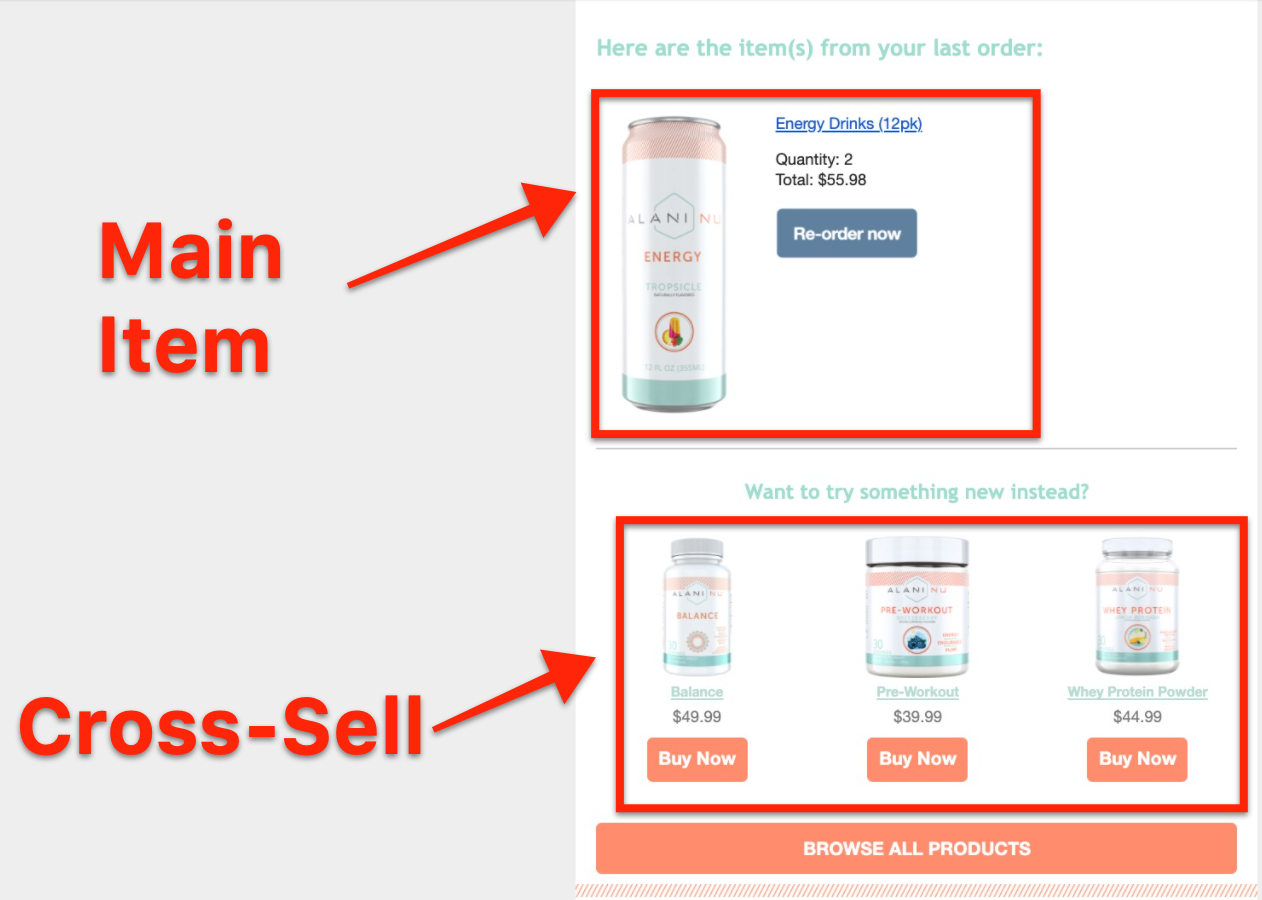 And when a customer begins trying multiple products of yours, it creates customer loyalty and ultimately drives more repeat orders.
What should every cross-sell email include?
Privy has sent over 100 million emails so far…
So we've learned a thing or two about what an amazing cross-sell email looks like.
The best ones each contain 3 things:
1. Highlights the main product
2. Offers 3+ alternatives
3. Is part of a series of cross-sell emails, not just one.
Let's face it, your customers are busy.
You want to remind a customer of the first product they either bought or were looking at on your site.
Take the example from Alani Nu above. They remind their customers of their initial order before suggesting other products to buy.
And remember: not everyone is going to want the products you're suggesting.
That's why we recommend taking a page out of Dollar Shave Club's playbook and offering several products.

And the best way to set up effective cross-sell emails is by sending more than one.
That's why we recommend creating a series of purchase follow-up emails for customers who have only bought one product.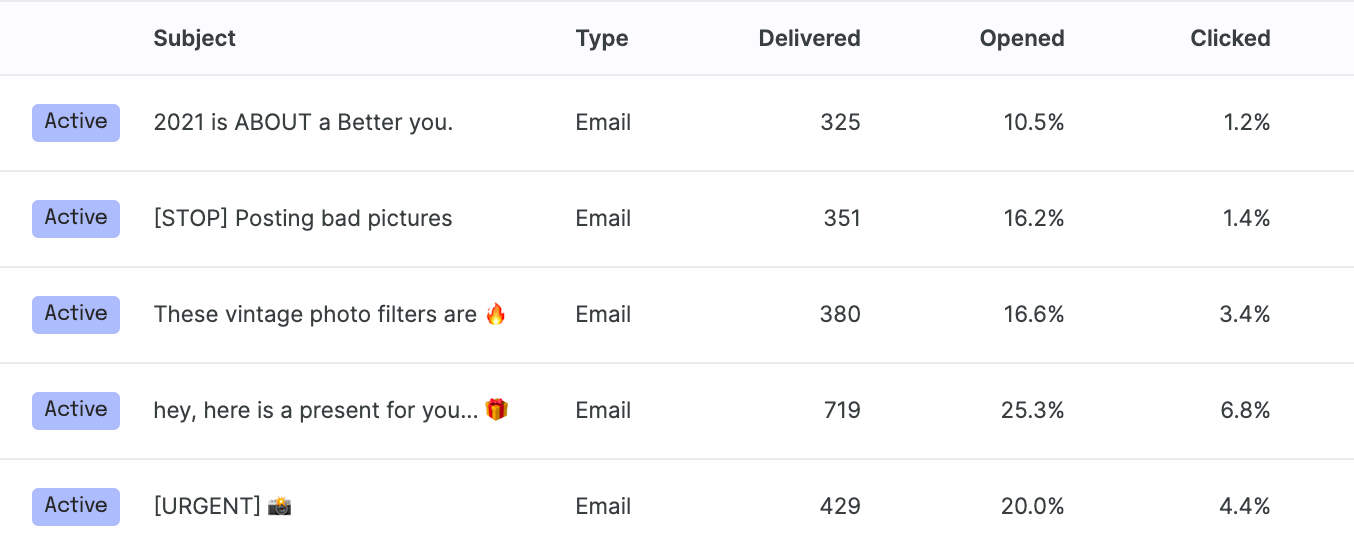 Why are cross-sell emails so valuable?
Cross-sell emails make discovering new products easier.
These days, over 50% of shoppers are buying from their mobile.
And truthfully, that makes it much more difficult to view all of the products on your store.
Let's take a lot at Homesick Candles to see the difference between browsing on your phone vs. desktop: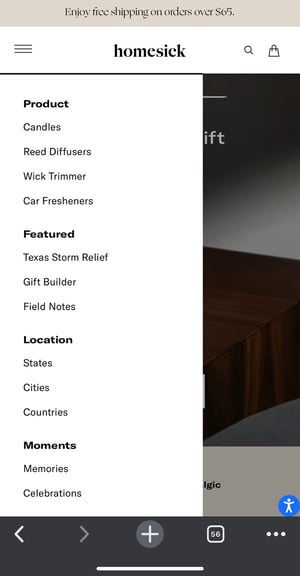 It's easy to jump between pages quickly on desktop, but on mobile it becomes difficult to see every product that's offered.
That's why cross-sell emails are a game-changer when it comes to showing other products in your catalog to potential customers.
They also help you turn first-time buyers into repeat customers.
And repeat customers are 9x more likely to convert.
That's why Hardcore Carnivore sends cross-sell emails whenever a customer only buys one of their products…
So any time a customer buys a single seasoning pack, they get a purchase follow-up email to buy one of their other seasoning packs.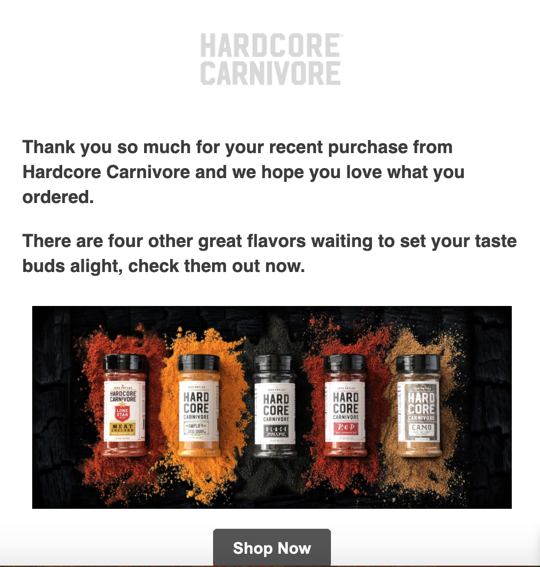 When should you send a cross-sell email?
There are really two amazing opportunities to send a cross-sell email.
The first is in your welcome series.
This is when you are greeting new site visitors and showing them some of the top products in your catalog.
For instance, Paige Collective features a welcome discount in their welcome series flow and provides links to their top 4 products below: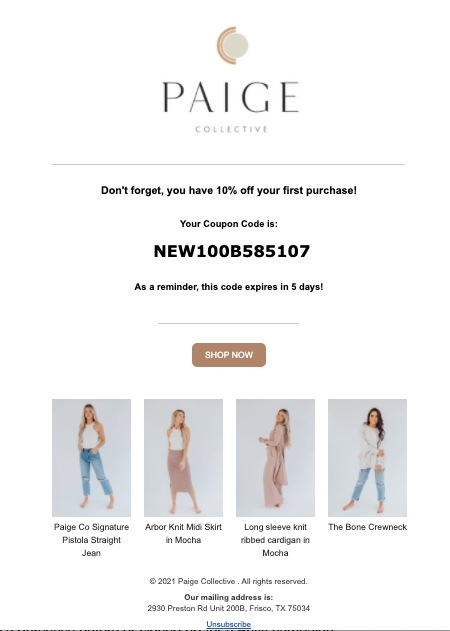 The second is in post-purchase flow.
This is where you're able to suggest any products that are similar to the sale you've recently made.
Whenever someone purchases a custom car portrait on Respoke Collection, they send a post-purchase email highlighting their stock artwork and offering a discount code for a second order.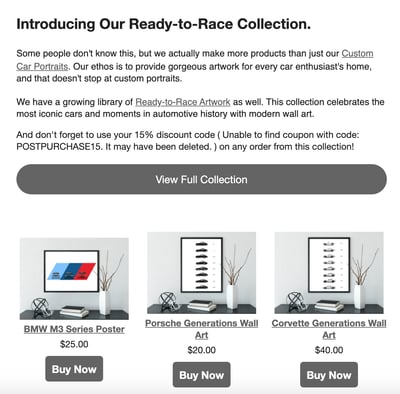 Final Thoughts: Grow $$ For Your Brand With Cross-Sell Emails
Cross-sell emails are an easy way to grow your online stores sales by getting more exposure to your product catalog and increasing your repeat customer rate.
If you want to set up cross-sell campaigns for yourself, sign up for Privy Email today.
Special thanks to our friends at
Privy
for their insights on this topic.