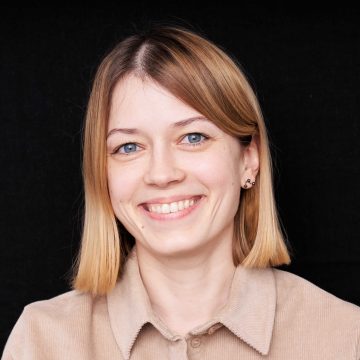 Karolina Jūrėnė
Product Marketing Manager
Reading Time: 6 minutes
The busiest and most important period of the retail calendar is almost upon us. If you've been wise, you'll have been preparing to get your slice of the lucrative Black Friday pie. 
Email marketing conversion rates hit their peak on this popular holiday. An impressive 1 in 8 shoppers who clicked an email on Black Friday and Cyber Monday made a purchase in 2020. 
Your marketing strategy should be fully optimized and ready to take advantage of the huge increase in customer interest. 
You've probably taken care of the obvious things already—you've created your campaigns, set up your automations, added the appropriate discounts, and so on. However, a few small, yet important details can sometimes slip through the cracks in the mad rush before Thanksgiving. 
That's why we're here to help. 
In this article, we're going to check out seven last-minute tips for your Black Friday preparations so you don't miss out on a single one of those juicy sales. From promo codes to tinkering with cart abandonment timings and incentivizing window shoppers, we've got you covered. 
Is your email marketing platform lacking the features to implement these tips? Try a free trial of Omnisend and start increasing your revenue, not your workload.
To increase your revenue more, let's dive into some last-minute Black Friday email marketing tips.
1. Confirm You've Uploaded Your Promo Codes
Black Friday/Cyber Monday is all about special offers, so be sure not to disappoint your subscribers. The easiest way for shoppers to claim their discounts is via unique coupons and promo codes, which you can drag and drop into your emails. 
Omnisend's discount coupons allow you to choose from various discount types.
You can also manage the expiry date and maximum redemptions while building your email. The coupons are fully synced with Shopify and BigCommerce.
Thanks to this, they'll be automatically generated in your ecommerce platform—no coding needed.  
Make sure you've set up your promo codes properly and that they are fully synced with your ecommerce platform of choice. There's nothing more disappointing for a customer than expecting a good deal and it not coming through, so you must get this detail right. 
2. Prepare Backup Promotions 
Sometimes your promotions just won't take off—you can never be 100% certain what's going to resonate with your audience. 
It's always a good idea to have a few backup promotions in case your main event fizzles out. Keep a close eye on your email metrics throughout your campaigns.
This way, you can track performance and make adjustments to poorly performing promotions in real-time. 
Sometimes, it can be as simple as tweaking a subject line to increase your open rates or adjusting the CTA in your emails to increase conversions.
Quickly identify your weak points and act on them with your backup promotions—they might be higher discounts on different products or other incentives like free shipping and a gift with purchase.   
3. Have an "Oops" Email Prepared For Errors
Errors happen, especially at times like Black Friday weekend when traffic is unusually high. Rather than leaving people in the dark, make sure you've prepared a polite error email.
For example, in case of a site crash, explain what has happened and assure them that you'll be back online ASAP.  
Remember that shoppers won't hesitate to look elsewhere if something's not working right. 
Taking the time to explain the situation, and perhaps even offering a small incentive as an apology, can make all the difference. If things go awry, this can help keep them interested and engaged with your brand.  
4. Ensure You've Activated All Forms and They're Working
Your forms provide the perfect opportunity to turn one-time buyers into long-term repeat customers. To capitalize on this, make sure that they are fully optimized. 
This includes ensuring that they capture useful information. For example, email addresses and phone numbers for SMS marketing. 
Also, consider using dynamic sign-up forms, like pop-ups, and gamified options, like the Wheel of Fortune. If you do, adjust your incentives, such as discounts unique to Black Friday email marketing.
You should also think about when they appear—it might be worth adjusting this so that they appear earlier. 
Shoppers are more aware of promotional messages and deals at this time. Take advantage of this, as they are less likely to dismiss your sign-up requests. 
Update and test all your forms well before the increase in traffic kicks in. If you can convert just a fraction of the newcomers to your site into loyal subscribers, it'll be worth it.
You'll experience lasting benefits that go far beyond the short-term spike in Black Friday sales and revenue.  
5. Do Your Cart Abandonment Timing Rules Need Adjusting?
As we mentioned above, Black Friday weekend is a special time on the retail calendar where the normal rules do not apply.
For this time only, it's acceptable to push your marketing a little harder while customers are more accepting of promotional messages. 
Typically, sending a series of three cart abandonment messages 1, 12, and 24 messages apart yields the best results. 
However, at this busy time, you can add more urgency to your cart abandonment messages. You can do so by sending your first email immediately, the second after 1 hour, and the third after 12 hours.
You could even consider sending a fourth message after 24 hours if you still didn't get a conversion. Just remember to change your timings back after the holidays. After all, this urgent sequence could easily become off-putting in normal times. 
6. Give Your Welcome Message a Powerful Incentive 
Your welcome message is your chance to make a memorable first impression. It's also the email that consistently scores highest for conversions. 
With this in mind, it's important to make your welcome message as attractive, informative, and enticing as possible. Interest in your brand is at an all-time high when new subscribers are just discovering what you have to offer. 
Make sure to capitalize on that engagement with deals that stand out. This is true for any email campaign, but Black Friday email marketing especially justifies this extra incentive.
Offer a special incentive for new subscribers such as free shipping or a gift with purchase. You can also use this opportunity to tell your brand story. This gives subscribers a better understanding of your background, ethics, ties to the community, and so on. 
This helps people to personally identify with your brand and perhaps create interest for them to follow your blog and updates. 
7. Implement Browse Abandonment to Catch Window Shoppers
Browse abandonment emails trigger when a visitor leaves your site without getting as far as placing an item in their cart. 
These are a great way to re-engage with window shoppers. They leverage their interest in certain products to send relevant product recommendations. These usually encourage a second look.
Browse abandonment messages are a perfect example of the power of automation.  Their set-and-forget, revenue-driving functionality brings in an impressive conversion rate of 17.32%. 
Set up your browse abandonment emails in a similar way that you set up your cart abandonment. Think, a series of three emails sent at 1, 12, and 24-hour intervals. 
Wrap Up
Even last-minute Black Friday email marketing tips can make the world of difference.
Don't leave valuable sources of revenue on the table this Black Friday weekend. By implementing these simple, yet often forgotten tips, you can turn a good holiday period into a record-breaking one.
You probably noticed that some of our tips, such as browse abandonment and dynamic sign-up forms, require an advanced, feature-packed email marketing platform.
Don't worry, you've still got time to make use of everything Omnisend has to offer. 
Omnisend has a free trial that you can sign up for today and have everything up and running before the big day arrives. Try it now! 
Special thanks to our friends at
Omnisend
for their insights on this topic.