We've officially entered a new age – one defined by datafication, personalization, virtual worlds, everything-as-a-service, AI, and on-demand immediacy.
Joining us in two short weeks at Power to the Marketer (Oct. 4-6) will be five companies at the top of the tech scene who will be digging into these (plus much more) topics. 
Dynamic Yield, Jebbit, Movable Ink, Mention Me, and Accenture will share upcoming shifts, unseen trends, and untapped models that brands can use to drive growth into next year.
Here's a sneak peek at these sessions – along with links to register for each. 
Topic #1: Fixing Common Email Personalization Flaws with Machine Learning
If you're ready to adopt specific machine learning use cases into your email campaigns, this session will deliver the goods.
If adopting ML into email is so important, why hasn't everyone done it yet? There are three major challenges currently holding the vast majority of marketers back from maximizing the efficacy of their email programs–discover what they are in this information-packed session
Join Dynamic Yield and get the easy-to-implement formula to combat these key obstacles and make 2023 the year you integrate machine learning as a core piece of your strategy to build integrated email campaigns that actually drive results. 
Speaker: Emma Furlong, Director of Product Marketing, Dynamic Yield
Time: Oct. 4, 2pm CET | 20 mins
RSVP: Join here
Topic #2: Why the Future of Consumer Engagement is Zero Party Data
As the death of the cookie looms large, the onus is put on companies who begin to harness what the industry has termed 'zero party data.'  
Samsonite–the leading suitcase brand in the world–is once such brand ahead of the pack when it comes to using owned customer data to:
Increase retention among their loyal consumer base 
Provide a personalized experience based on preferences and behavior
Remain well-positioned to drive growth in a cookieless world despite regulatory changes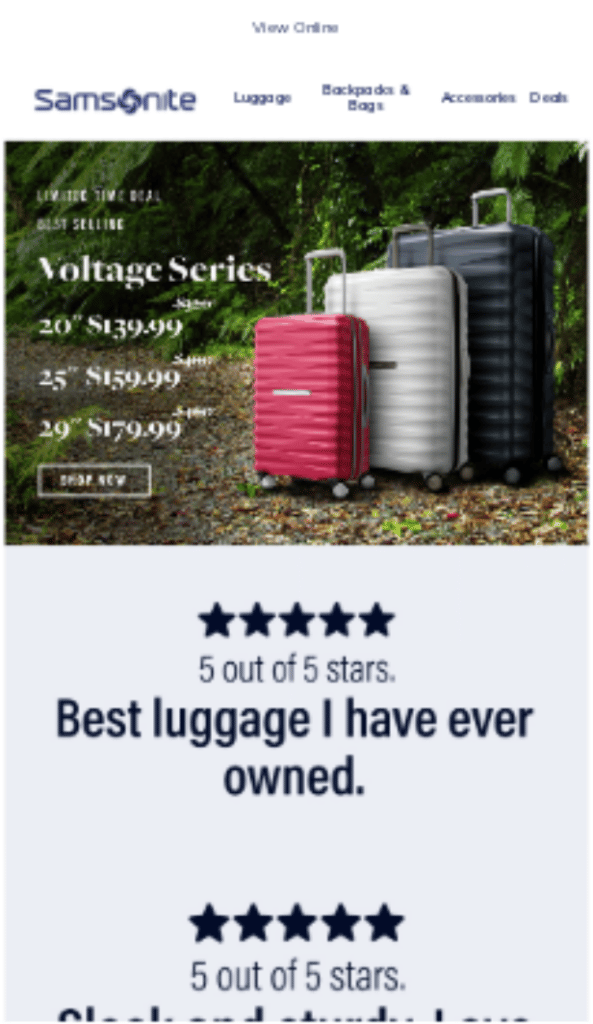 Samsonite's story will be in the spotlight, along with guests from tech partners Jebbit and Emarsys.
Speaker: Sarah Fish, Senior Manager, Brand Activation, Samsonite
Time: Oct. 5, 3pm EDT | 60 mins
RSVP: Join here
Topic #3: Owning Personalization: Data Collection → Campaign Execution → Measurement
Audiences value legitimate personalized experiences extremely highly–and are willing to share data in order to get them. 
But skepticism and privacy are at an all-time high. And, asking for (and managing) data in the right way can be difficult. 
Special guest Accenture will lay out a step-by-step process on creating truly personal experiences, collecting personal data, and measuring success. 
Speaker: Jeriad Zoghby, Global Lead of Omni-Channel Commerce, Accenture   
Time: Oct. 4, 11:30 EDT | 30 mins
RSVP: Join here
Topic #4: The Keys to Customer Centric Campaigns
New marketing channels are coming online each year; it's now more important than ever to create consistent experiences wherever customers interact with your brand.  
In this session, Movable Ink will share how to take a truly customer-centric approach to your campaigns. Plus, we'll cover how to leverage data to generate personalized content at scale across every customer touchpoint.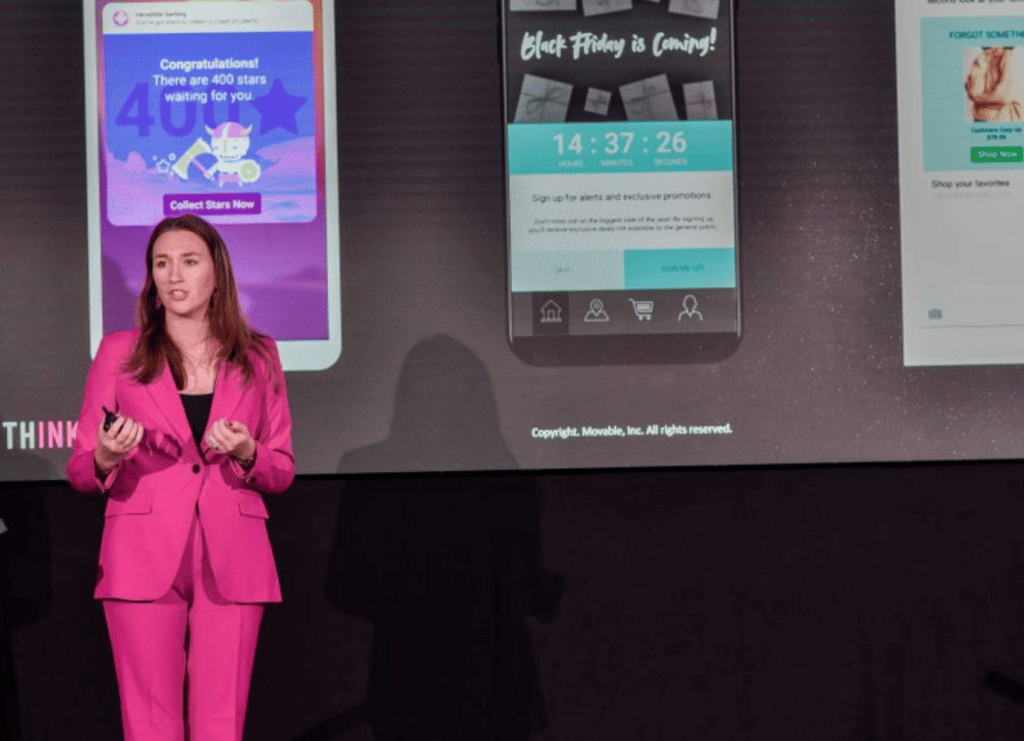 Speaker: Shannon Cook, Director New Channel Activation, Movable Ink
Time: Oct. 4, 4pm EDT | 20 mins
RSVP: Join here
Topic #5: How to Engineer Customer Engagement That Drives Loyalty
As more brands scale their acquisition approach beyond established channels, referral marketing is quickly becoming a key channel for driving sustainable growth.  
Join Mention Me and learn how to turn your customers (and their friends and family) into your biggest growth engine–while using first-party referral data to amplify your wider marketing.
Speaker: Kat Wray, Technology Partnership Manager, Mention Me
Time: Oct. 4, 2:30pm EDT | 20 mins
RSVP: Join here
The Tech Evolution is Here… & We're Bringing it to Your Doorstep
Power to the Marketer (October 4-6) is the biggest digital marketing event of the year. We're bringing together all the top retail leaders and marketing experts from around the world. Sessions are all available virtually and we'll be hosting VIP in-person workshops in NYC, Paris, London, Berlin and Sydney.
Space is filling up fast so RSVP now if you haven't yet. We'll see you there!
Handpicked Related Content:
Special thanks to our friends at
Emarsys
for their insights on this topic.