We're thrilled to announce our latest feature integration with Loop Returns. This new integration brings simplicity and convenience to your customers' post-purchase experience. We've taken returns and exchanges to a whole new level, ensuring your brand delivers a seamless journey every step of the way.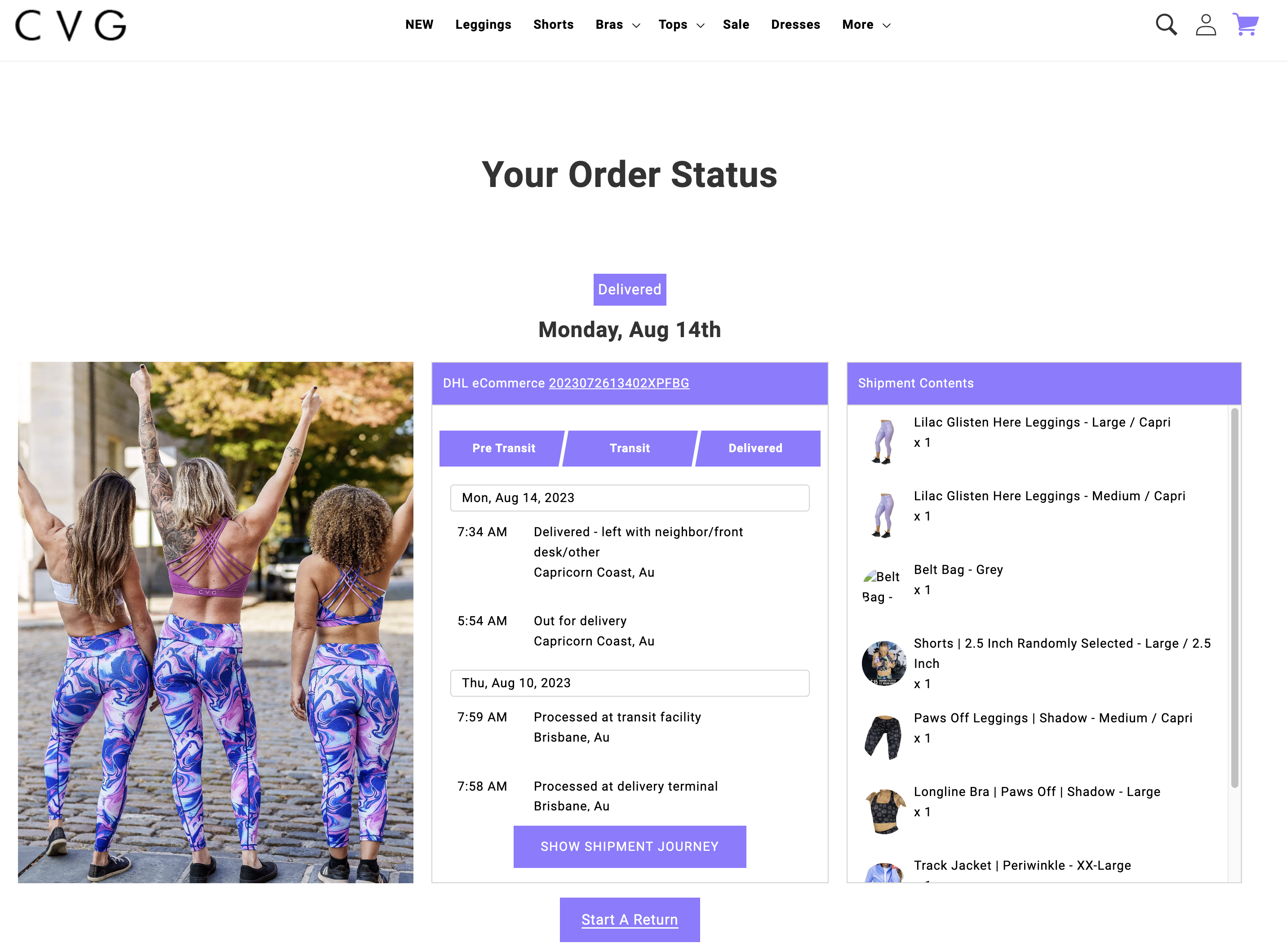 Why Integrate Loop Returns and Wonderment?
With just a click, your customers can now initiate returns or exchanges directly from the tracking page, eliminating the need to visit multiple pages or websites, or remember their login credentials and order details. The union of Wonderment and Loop Returns streamlines your operations, reducing the time and resources customers spend managing returns and exchanges.
Because it sits in Wonderment's Storefront Tracking Page, the feature integrates just like any other Shopify Section, ensuring it matches your brand's look and feel and offers the flexibility you're used to from Shopify.
Setting Up Wonderment's Loop Returns Integration
If you're a proud user of both Wonderment and Loop Returns, this feature is available to you at no extra cost. You can see the full documentation on setting up the integration in the Wonderment Help Center, but here's the summary:
Head over to the Integrations Area in Wonderment. Activate Tracking Page Authentication in Events Settings.
Activate the Loop Returns integration.
Then, easily add the return/exchange button to your tracking page, aligning with your Shopify Section preferences. You can use the Section Editor to customize the button's colors, button text label, or add your own CSS to fine-tune the styling for your brand.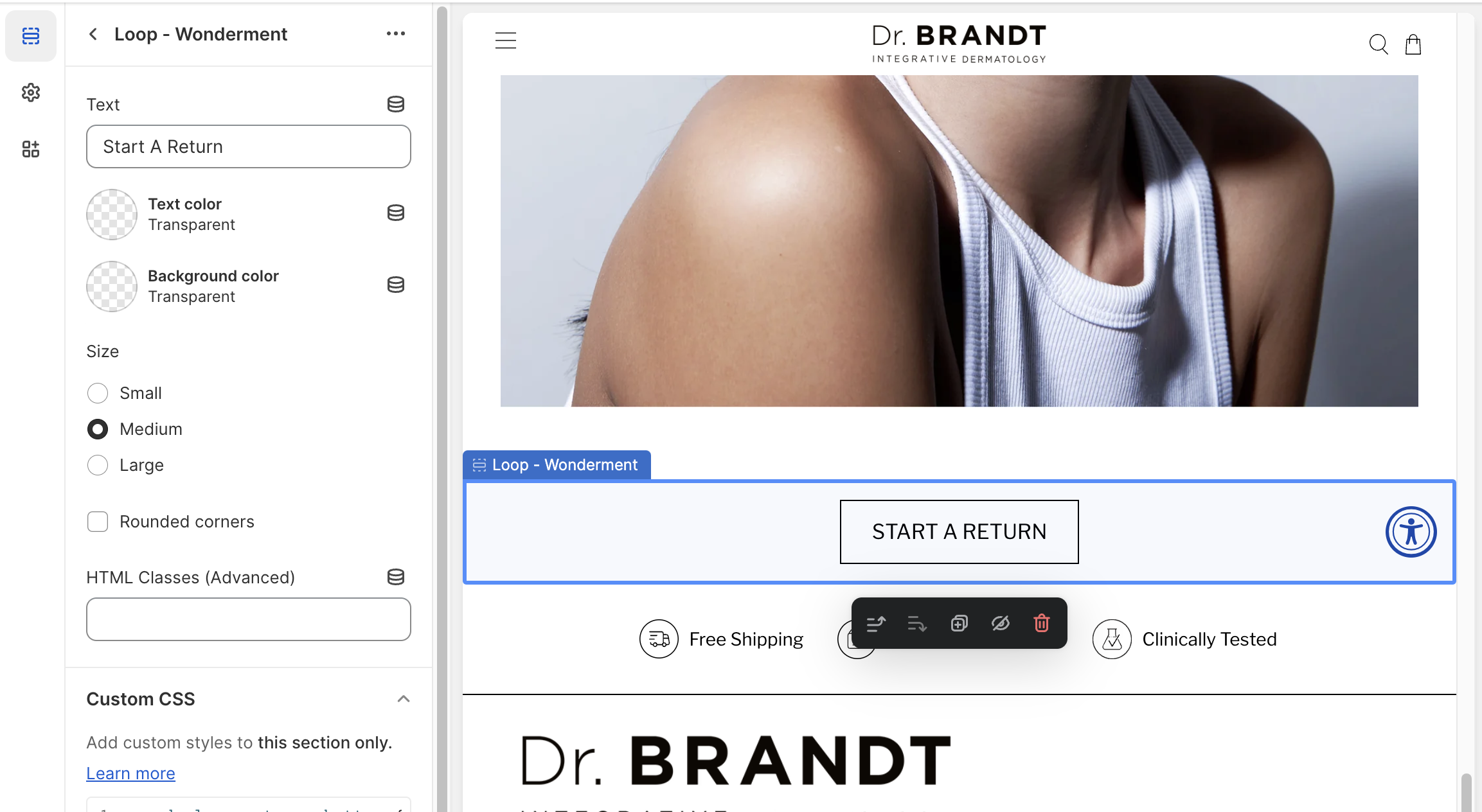 That's it! The power of Wonderment and Loop Returns is now united to offer your customers a frictionless post-purchase journey.
We are dedicated to continually enhancing our platform and partnering with top-tier applications like Loop Returns. As always, we welcome your feedback and suggestions. Please don't hesitate to reach out with any questions or to share your experiences with this new feature!
About Loop Returns
Loop is the post-purchase platform that enables Shopify's merchants to transform returns into exchanges. Loop helps over 2,200 brands increase customer loyalty, retain more revenue, and lower reverse logistics costs. Through innovative features like Instant Exchanges, Shop Now, and Bonus Credit, Loop has helped merchants retain more than $900 million in revenue over the past five years. Learn more at www.loopreturns.com.
This originally appeared on
Wonderment
and is available here for wider discovery.