I've just released an improvement to the Customer Grades report in Repeat Customer Insights.
Now every store can signup to have your customer grades emailed to you automatically every week or month as part of the email subscriptions initiative. I'm pushing to get as many of the reports emailable as possible this year so your Shopify metrics are easier to access and use. This is the 6th report that supports email subscriptions and more are on the way.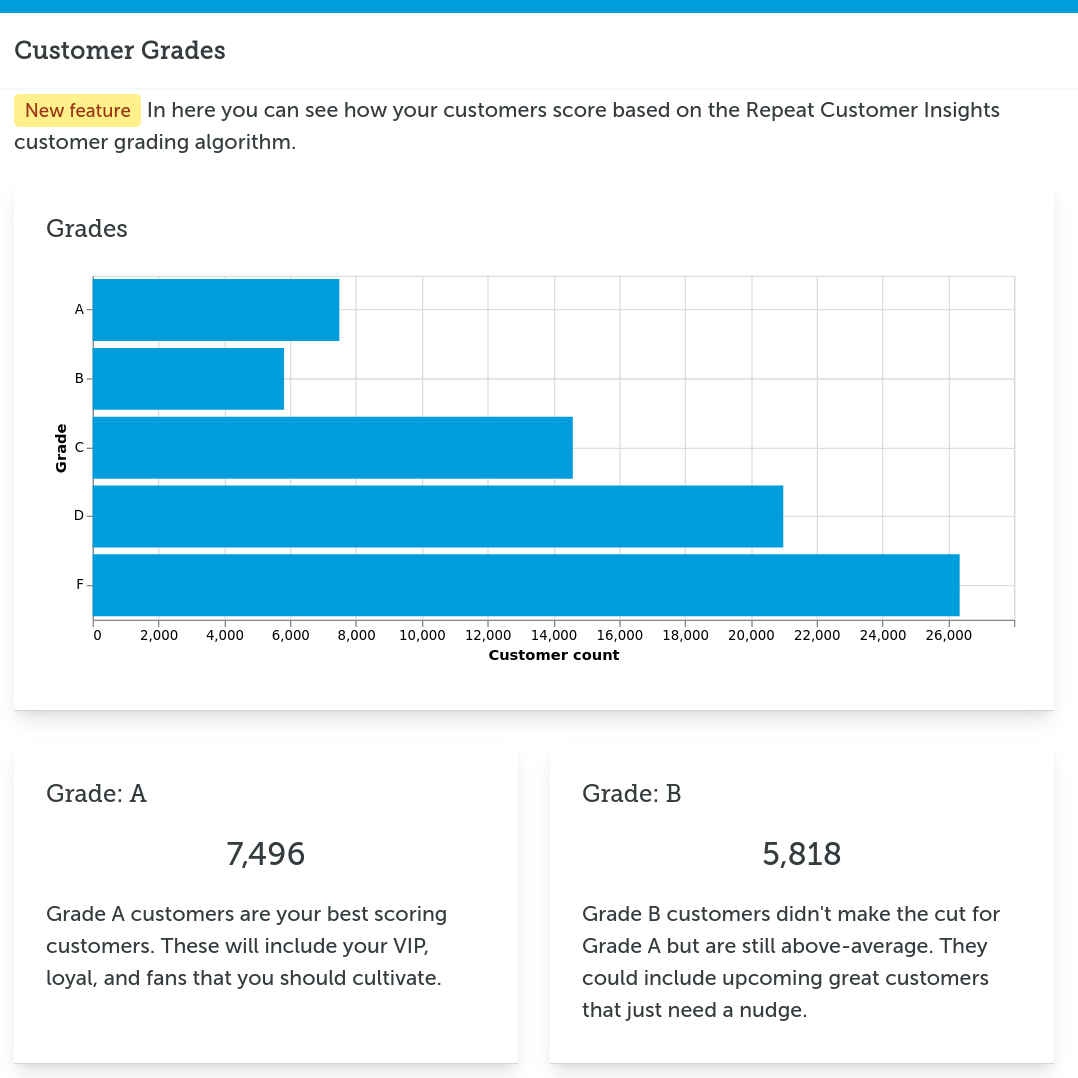 If you're a customer already, this is already enabled in your account and you can signup for tomorrow's email in the app.
If you haven't tried Repeat Customer Insights yet, it comes with a 14-day free trial so you can see how it helps before paying.
Eric Davis
Discover where your best customers come from
Going beyond simple attribution, Repeat Customer Insights lets you analyze and segment your customers by who first sent that customer your way.
This will let you find the best sources of long-term customers, not just anyone who orders.