Whitney Blankenship
Content Marketing Manager
Reading Time: 6 minutes
When you're running an online business, you need to compete not just on the basis of product value but also personalization. Digital audiences tend to support brands they feel connected to and feel heard by.
Marketing automation tools are useful for this purpose as they enable you to:
Efficiently reach out to targeted audiences with personalized messages
Send these personalized messages at exactly the right time.
Omnisend and Ontraport are two marketing automation platforms that are frequently considered by businesses—both large and small. While both have their merits, one might be more useful than the other, depending on the nature of your online business.
Check out this comparison to determine which one has the features you need for your marketing strategy.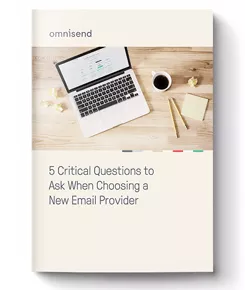 Ask the Right Questions, Choose the Right ESP!
What are the most important factors to consider when choosing a new email service provider? Check out this free guide and ask the right questions from the start!
A Quick Feature Comparison
This table includes some of the most essential software features for digital marketers. It should help you determine how Omnisend and Ontraport features compare with each other and enable you to select the best platform for your online business.
Features
Omnisend
Ontraport
Visual email builder
✔
✔
Ecommerce platform integration
★★★★★
(Shopify,
Shopify Plus,
BigCommerce,
WooCommerce)
★★★✩✩
(Shopify,
WooCommerce)
Pop-ups/email capture
✔
✔
Landing pages
✔
✔
Gamification
✔
✘
Campaign remail to non-openers
✔
✔
Automated workflows
★★★★★
★★★★✩
Conditional splits in automation
✔
✔
Customer segmentation
★★★★★
★★★★✩
Campaign performance analytics & reporting
✔
✔
Sales performance analytics & reporting
★★★★★
★★★★✩
SMS/MMS messaging
✔
✔
Web push notifications
✔
✘
Google retargeting sync
✔
✘
Facebook retargeting sync
✔
✔
24/7 Support
✔
✘
Omnisend and Ontraport Review: Who is Each Tool Built For?
Ontraport integrations with ecommerce platforms are limited. Nevertheless, it does integrate with some of the more popular ones like Shopify and WooCommerce. The Ontraport API also makes it work seamlessly with other apps.
However, although its ecommerce features are quite advanced, these are mostly available through its higher-priced plans, which are not suitable for smaller merchants. Furthermore, Ontraport's limited channels make it best suited for businesses looking to engage mostly in email marketing.
In contrast, Omnisend was built specifically for ecommerce businesses looking to engage in omnichannel marketing. Omnisend focuses on integrating the most critical digital marketing channels, including email, SMS, web push notifications, Facebook Custom Audiences, and Google Customer Match. However, it also offers pre-built automation workflows and advanced customer segmentation features.
Omnisend's intuitive interface is remarkably easy to use, as well as being an incredibly powerful platform. That makes it an excellent option for small businesses and large enterprises alike, especially since it has built-in integrations with some of the most popular ecommerce platforms. These advantages also lend Omnisend spectacularly well to omnichannel marketing.
Marketing Automation: Who Does it Better?
According to the Ecommerce Statistics Report 2020, automated workflows outperform promotional campaigns in terms of open, click, and conversion rates. Among the best-performing ones are Welcome Series emails and Cart Abandonment workflows, which enjoy conversion rates of 51.94% and 33.89%, respectively.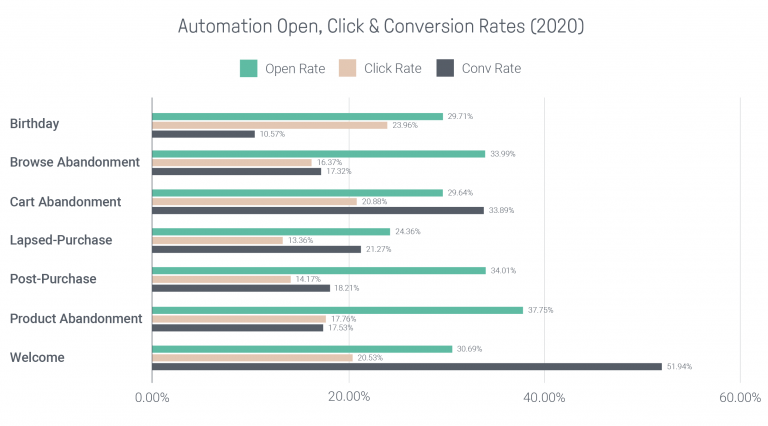 Ontraport marketing automation features are quite advanced. Compared to several other Ontraport competitors, it excels in if/then rule-based automations as well as some pre-made workflows throughout the customer lifecycle. However, its cart abandonment automation workflows are only available through the 'Plus' plan or higher.
On the other hand, cart recovery is one of Omnisend's most impactful features. It also has several other pre-built ecommerce workflows (e.g., Welcome Series, Product Abandonment, Order & Shipping Confirmation, and Cross-Selling) and enables you to easily build custom workflows. What makes Omnisend's marketing automation especially effective is the use of email, SMS, and web push notifications to improve reach and, consequently, revenue.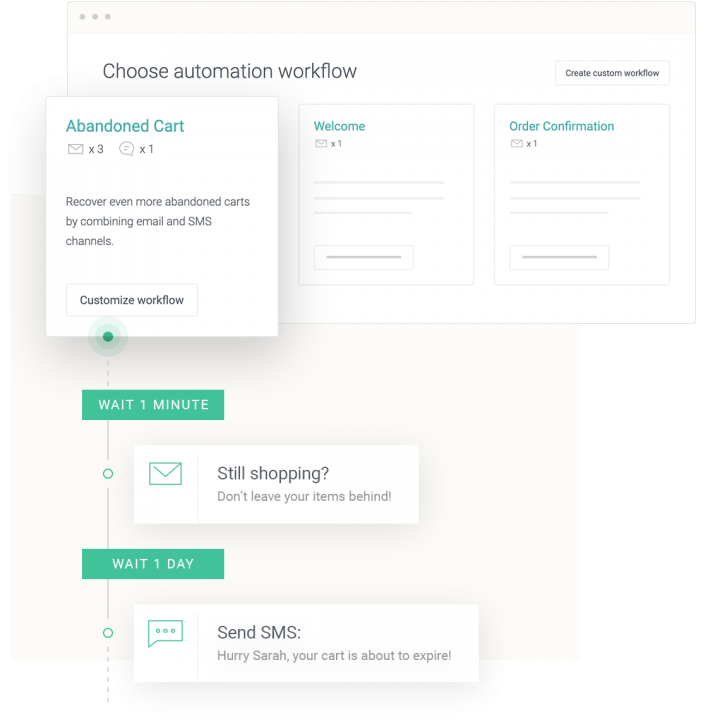 Check out this case study to see how Black Mango Furniture used Omnisend's marketing automation features to reduce cart abandonment and increase their revenue-per-email by a whopping 5,147%.
Sending Email Campaigns with Omnisend and Ontraport
The combination of Ontraport's marketing automation features with its drag-and-drop editor for email templates makes it an excellent marketing tool. Most Ontraport reviews would also point out useful features like automatic email tracking and lead follow-ups. It arguably offers all the basics you need to run an email marketing campaign.
Omnisend also has an intuitive content editor and offers a collection of professionally designed and programmed email templates. However, it additionally incorporates interactive elements that further personalize content and make messages more engaging.
These features are designed to boost standard marketing campaigns, engaging with customers in novel and interesting ways that increase customer engagement. These features include gamification elements, such as the Scratch Card, Gift Box, and Wheel of Fortune, as well as engaging customer-friendly features, such as the Product Recommender. Furthermore, Omnisend's email campaign features include advanced campaign targeting, optimization, and reporting.
List Building: Which Platform Builds Lists Faster?
Ontraport landing pages and sign-up forms are easy to create using its pre-made templates and its drag-and-drop editor. Data capture forms can be embedded in pages, from homepages to more specific and relevant pages, or they can be set to pop-up.
Landing pages, web forms, and other list-building tools are available across all Ontraport pricing packages.
Like Ontraport, Omnisend's list-building features include easy-to-create forms and landing pages. It offers several pre-made data capture forms and integrates useful features that boost subscriptions.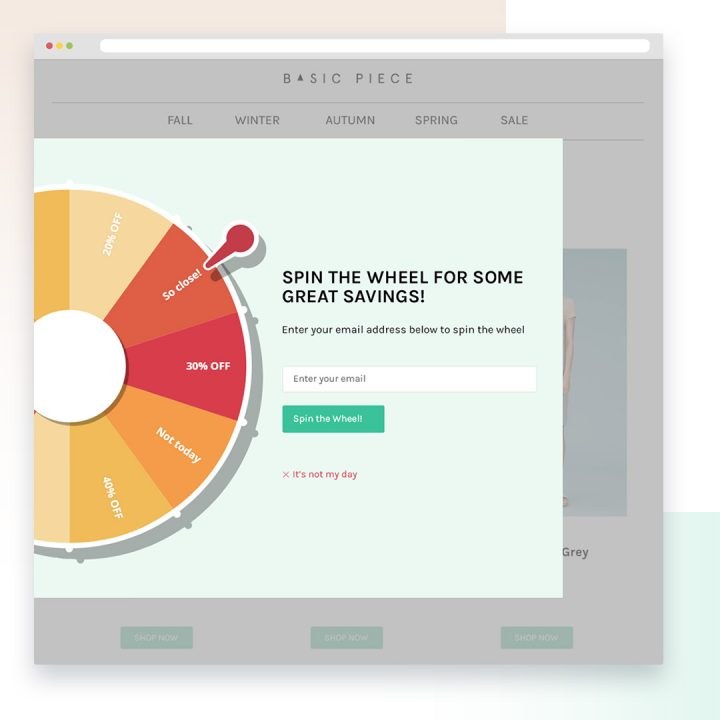 These include interactive sign-up forms like Wheel of Fortune and Exit-Intent pop-ups, both tools that aim to increase customer engagement or prevent customers exiting your website. Omnisend also has reports on form performance, so you always have a good understanding of what works for your audience. This simple-to-understand and comprehensive reporting makes the process of planning future marketing strategies, or changing current ones on the fly, much smoother.
Customer Support: Which Team is There for You?
According to several Ontraport reviews, its customer support team offers stellar service. Personalized support is accessible through email, chat, and screenshare. However, live help is only available on certain days of the week and at limited times of the day. Nevertheless, guides on the Ontraport API, Ontraport integrations, and a variety of other features are accessible anytime through the Ontraport Support Center.
Omnisend's level of customer support is viewed in just as positive a light, including support that can be accessed 24/7 through email and chat in contrast to Ontraport. If you're on a 'Pro' account, you'll have access to priority support and may even have a dedicated customer success manager depending on how many active contacts you have. It also has an extensive collection of articles and video guides to maximize your success using the platform.
Omnisend vs. Ontraport: Price comparison
Ontraport pricing packages start at $79 per month. That's for the most basic plan, which allows one user to send unlimited emails to up to 1,000 contacts. This plan gives you access to all marketing automation features except shopping cart recovery workflows. Access to all other ecommerce features like coupon codes and upsell forms are also unavailable.
Furthermore, it has limited access to several tools like the Ontraport dashboard for custom metrics. For more features, Ontraport offers three other plans ranging from $147 to $497 per month. However, the first 14 days are free for all plans on a trial basis.
In contrast, Omnisend offers its basic plan for free. This allows you to send up to 15,000 emails per month and gives you access to sign-up forms and reports. For access to marketing automation features, you'll need to sign up for one of its paid packages, which start at $20 per month for the Standard plan or $99 per month for the Pro plan.
Although the Standard package offers useful features like SMS campaigns and detailed audience segmentation, the Pro takes it further by giving full access to retargeting campaigns, web push notifications, and advanced reporting. All Omnisend plans are free for the first 14 days.
Omnisend vs. Ontraport: Wrap up
Both Omnisend and Ontraport are excellent marketing tools that are user-friendly enough for novice marketers, yet have all the features that larger, more complex online enterprises can benefit from when planning and executing marketing campaigns.
However, Omnisend is undeniably the better option if you want to benefit from more powerful marketing automation features, as well as more channels on which to reach your target audience.
Furthermore, it offers better value for money compared to Ontraport pricing packages. So if you're ready to boost your revenue and engage your audiences on autopilot, sign up for a free Omnisend trial now!
Special thanks to our friends at
Omnisend
for their insights on this topic.