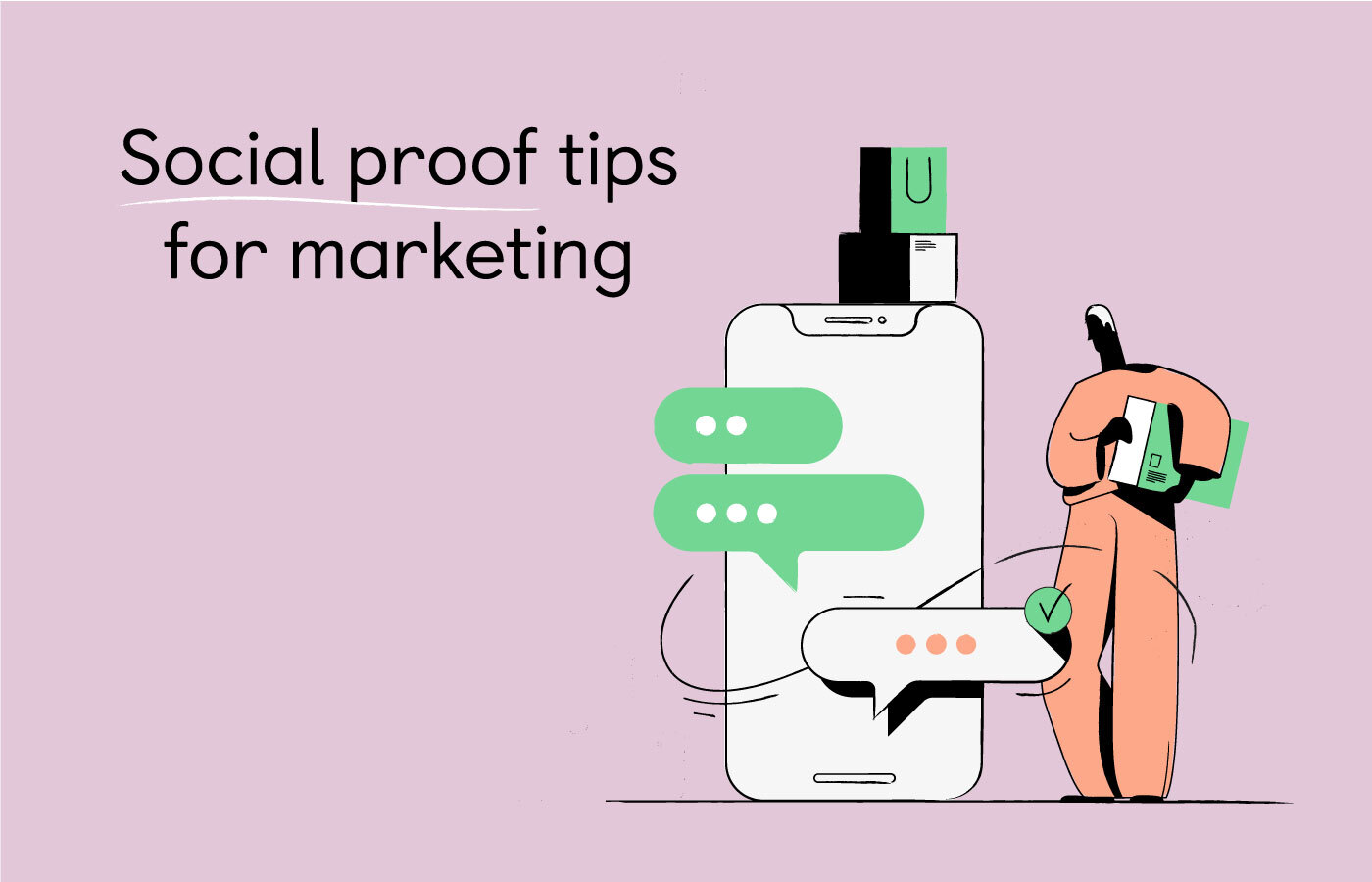 Adding social proof to a Shopify store can help establish your brand's reputation, achieve customer loyalty, and even boost sales. That's why most big brands like eBay, Mailchimp, Amazon, and just so many more, use social proof.
If you're planning to use social proof, too, this post will explain everything you need to know. We'll focus on building reputation, increasing conversions, and enhancing customer trust.
Click to go content sections:
Definition of social proof
How to use social proof in marketing
Other helpful guides for marketing your business:
Social proof explains the phenomenon where people observe the actions of others in an attempt to make the correct decision for a given situation. When buyers shop, they look for reviews, suggestions, and ways that others have used a product before making their decision.
This is why eCommerce stores work so hard to get customers to review their products – it's a form of social proof that works wonders in increasing your conversion rate.
Now that you have a better understanding of what social proof is and why it's so powerful… How do you use social proof to grow your Shopify store?
Let's dive into a couple of social proof marketing examples you can use.
1. Add Customer Reviews to Product Pages
Customer reviews are the most crucial form of social proof. Today, most buyers immediately check the product reviews before they make the purchase, book their hotel, or subscribe to a service.
To receive the most out of the customer reviews, you will need to place them near your product page. Showing positive reviews to your potential buyer makes them even more interested in the product. Hopefully, after going through the reviews, the buyer will purchase your product.
A great example for showing customer reviews on product pages is Alora Boutique; shoppers can easily see all the reviews including photo and video reviews.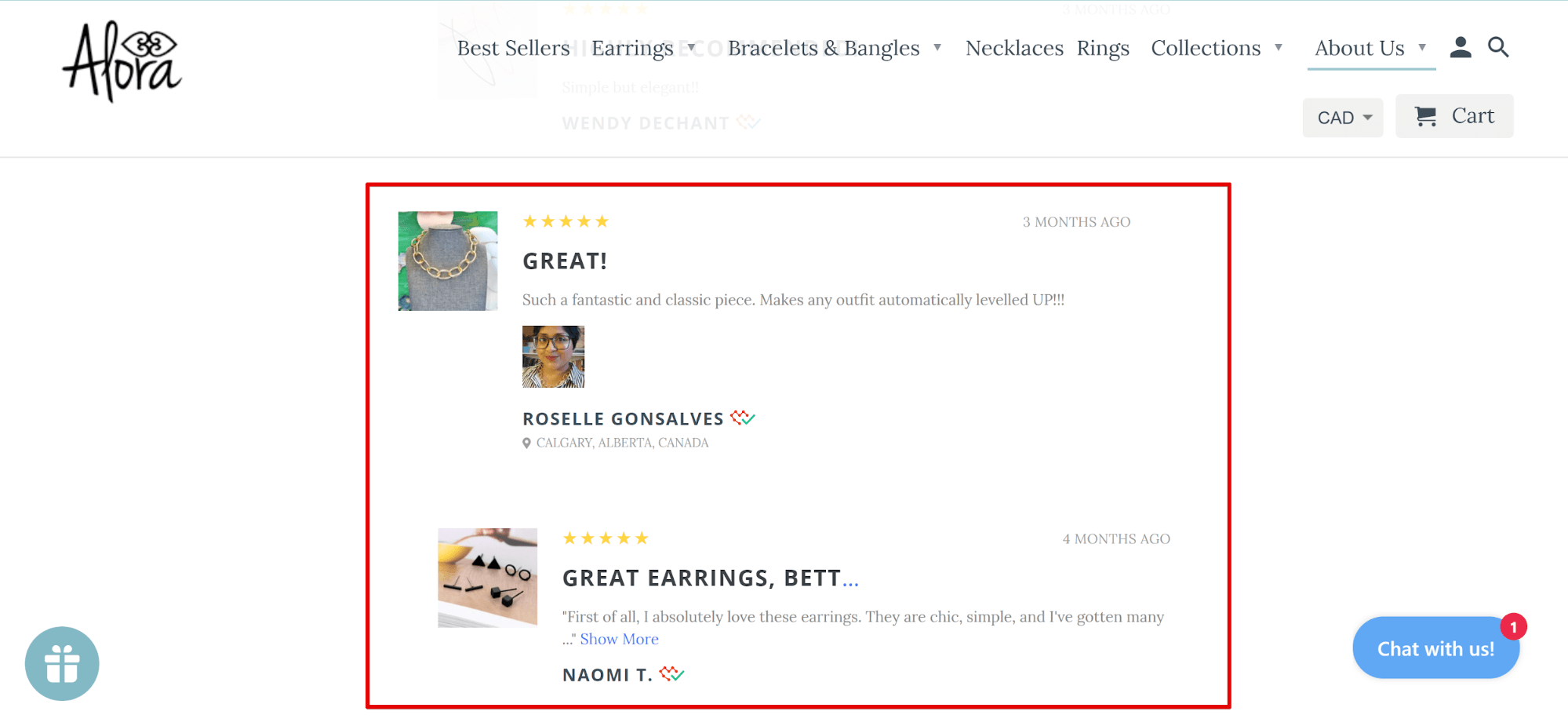 And guess what—
You don't have to message every single customer asking for reviews.
A product review app will automatically request customer reviews and allow you to display them on your website.
2. Show Recent Sales
Showing the number of customers that have recently purchased the product is not only an efficient form of social proof. It also creates a feeling of urgency to buy the product as quickly as possible so they won't miss out on it.
If you want to add this to your Shopify store, you will need to install a third-party app. There are a lot available, both free and paid versions, so the option is in your hands.
eBay is a great example of what it looks like to implement this social proof marketing technique. As you can see from the image below, the website displays the number of recent sales: 13 products sold in the last 24 hours.

3. Share Customer-Generated Content on Social Media
Most of your current and future customers are active on some of the social media networks. The importance of social media traffic can hugely vary from one business to another. Still, one thing that you should never undervalue is the impact of social media posts by your brand.
Enough positive reviews of your product or brand on social media networks like Facebook, Linked In, and Instagram can be great marketing channels for your overall strategy.
By creating or re-posting the posts where the customers mention your brands can be a big marketing win and can be the thing that can turn an undecided visitor into a loyal customer.
A great example of how this is done is presented in the example below, where the customer-generated content (photo) is reposted by Highway Robery.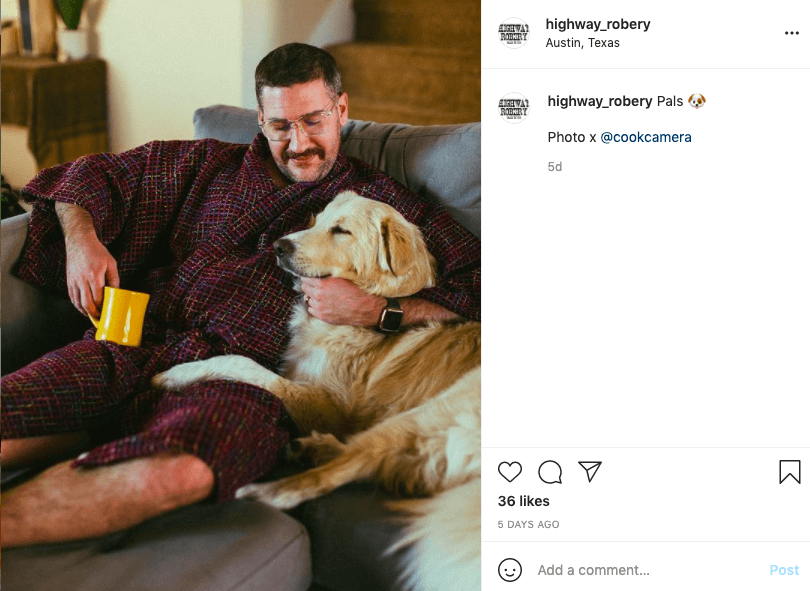 4. Add Social Share Buttons
When a buyer finds the product in your store interesting or worthwhile, they would probably want to share it, either with their friends, family, or followers. You will need to make this process as simple as possible. And the best way is by adding social share buttons.
By getting your products shared all over the internet, you are increasing the chances of reaching more customers and gaining brand authority. Think of it this way – these buttons make for free promotions for your online store.

You will need to use apps like ShareThis Buttons or Social Share Buttons to add social media sharing buttons to your store.
5. Use Influencer Marketing
This type of marketing involves paying an influencer (a person with a large number of followers) to promote the products or services that your business offers.
Influencer marketing is really similar to celebrity endorsements. But the difference is that you will be able to reach more customers because influencers are highly engaged with their viewers.
By getting a promotion, many of the viewers that trust and respect their favorite influencer will come to check you out. They might also end up making a purchase. On top of that, they will be able to share your product or service in many ways, such as a Facebook post.
Below, we have an excellent example of a popular fitness trainer promoting a brand and tagging their social media account.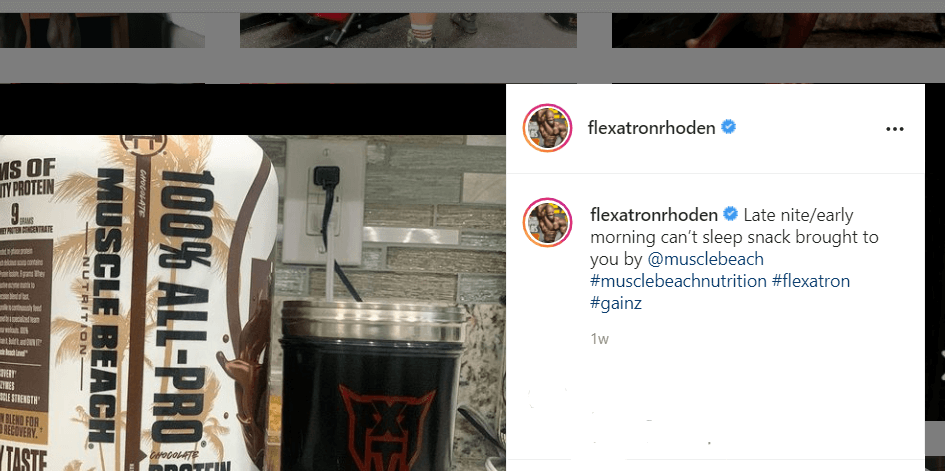 6. Add Trust Badges
Another notable way to use social proof is by adding an official stamp of approval; this will increase customer trust and allow them to shop with confidence.
There are various types of trust badges:
Awards. You should go ahead and display any type of award that your business has. This will have a significant impact on your brand's credibility.
Trust Seals. With the help of the trust seals, you will be able to prove to your customers that your business is safe for any transactions. To perform this, you need to get in contact with companies such as Norton, Baymard, McAfee, etc.
Certifications. This is a formal confirmation that your business has specific skills in that particular niche. For example, if you own a fashion eCommerce site and include only eco-friendly materials, you can add a "100% Organic Materials" trust badge.
Media Mentions. These trust badges are ideal if your business is or has been featured on other well-known websites.
For instance, Hyphensleep shows you exactly how you should incorporate this into your Shopify store. As you'll see, they've added a 100% Satisfaction Guarantee and Made in America badge.

7. Start a Brand Ambassadorship Program
Brand ambassadors are individuals who work with your company to achieve a specific goal by promoting your brand to some of their social media networks. That goal can be anything, from increasing sales to building brand awareness.
To build a brand ambassadorship program, you must identify those who can be your brand ambassadors; they could be your workers, customers, or even your partners. This is similar to influencer promotions but brand ambassadors will represent your company for a long time.
Lululemon shows a perfect example of running a brand ambassadorship program; they even have a particular page for all the ambassadors they have.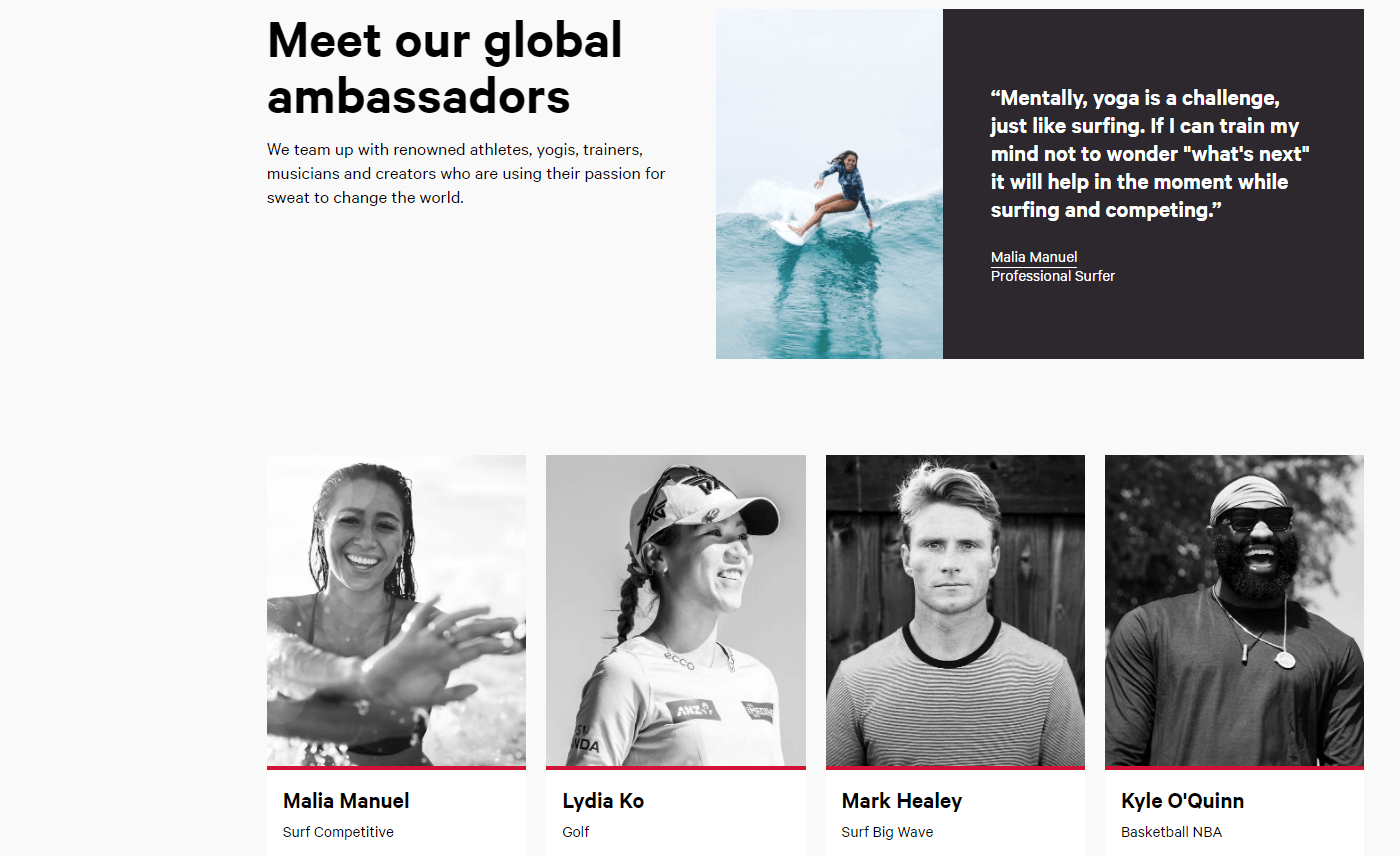 If used properly, social proof can be a very strong tool in promoting your brand and increasing sales conversions.
In this article, we've mentioned seven different social proof examples that you can implement on your Shopify website right away. Feel free to use them to promote your business!
Special thanks to our friends at
FirePush
for their insights on this topic.