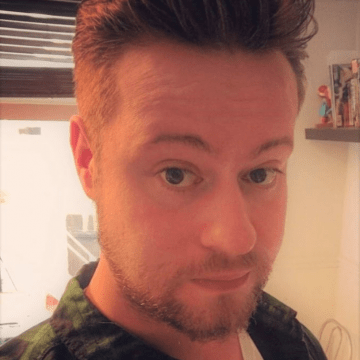 Tom Simpkins
Content Marketing Manager
Reading Time: 9 minutes
Ecommerce has become a popular option for computer-savvy individuals looking to augment their income. For some, this includes exploring their side hustle ideas.
Whether they're budding entrepreneurs or established merchants, online side hustles can merely serve as a means to make ends meet. That, or to bring a little more financial security into their lives. 
But for others, it is a means to explore business ideas or develop passion projects without risking their income from stable employment.
The countless success stories of people leaving their jobs to focus on their entrepreneurial projects can be very encouraging. But running an ecommerce store is no easy feat. There are marketing campaigns to run, inventories to manage, orders to fulfill, and customers to entertain.
However, if you're up for the challenge, running a side hustle online can not only be a lucrative undertaking, but also a fulfilling one.
No matter what side hustle ideas you decide to pursue, you'll need reliable tools to make them happen, like a great email service provider.
Questions to Ask Yourself Before Starting a Side Hustle in Ecommerce
Learning how to start a side hustle ecommerce business often begins with exploring ways to build your store.
However, before you get into the nitty-gritty of putting up your digital shop, you need to determine if you're ready. Here are some questions you need to ask yourself first:
Do I Have the Time?
It's exciting to think about having online side hustles to make money in addition to your primary source of income. But successful ecommerce stores require dedication to building, maintaining, and growing.
Although there are tools and resources to assist you in managing your responsibilities, you'll still need to commit quite a bit of time to make it work.
Consider your side hustle ideas and research everything you can to determine how much effort it will involve. Will you end up compromising your day job? Will you be risking a bad case of burnout?
Before you start, think about whether you really have the time to spare and how it will affect your work-life balance.
Can I Afford to Invest in a Side Hustle?
Even online side hustles cost money. But the amount of capital you need will depend on the products you choose to carry and how you decide to sell them.
Do you have to procure materials and produce the items you want to sell? Do you have to maintain inventory or could you dropship?
Apart from your product, consider the cost of your selling platform. Will you sign up as a merchant on an existing ecommerce website, or will you build your own?
Additionally, do you need to pay for any equipment or software to pursue your side hustle ideas? Before you proceed, consider all the possible financial costs and determine whether or not you can afford them.
What Are the Legal Obligations?
It's common for people to test the waters before legitimizing their online side hustles as legal business entities. Nevertheless, you need to determine your obligations before moving forward.
For example, can you start selling immediately or should you register as a sole proprietor? Do you need to collect and remit ecommerce sales taxes? If possible, seek advice from a local tax professional to avoid violations that can derail your success later on.
Once you have any possible legal concerns out of the way, you can get on with the most exciting parts of building your side hustle online. If you're ready to be among those making money online selling, here's what it takes to set up and manage an ecommerce store:
How to Build Your Store
Of all the side hustles to make money online, building an ecommerce store is arguably the most lucrative. It is also the most sensible to juggle with full-time employment.
To start your digital business, here are the most crucial first steps:
Source Your Products
Side hustle ideas typically start with the product, so you probably already know what you want your ecommerce store to carry. Ideally, you'll keep your product line small and add more as your business grows.
But how do you procure the products in the first place?
Depending on the nature of the products and your vision for your business, you may need to produce them yourself, purchase them as white label products, or simply act as a broker.
No matter how you need to source them, remember that they are the primary value you offer to your customers. Make sure you find a reliable source that won't just guarantee availability but also quality.
Develop Your Brand
A critical part of building a side hustle online is creating a brand.
This involves selecting a marketable name and possibly designing a logo to represent your business entity. Keep in mind that your brand is what will set you apart from your competitors and help you connect with your target audience.
Beyond your name and logo, your brand is your company's persona. It should reflect not only the personality you want to present but also the values you hold dear.
Ultimately, this will be your most valuable marketing asset, so develop your brand carefully and purposefully.
Determine the Best Business Model
Your brand along with the products you carry comprise the value you offer to your target audience. But how do you intend to deliver that value to your customers?
In ecommerce, there are several business models to choose from and the best one depends on the nature of your products as well as your resources.
Dropshipping is possibly the most popular business model for online side hustles. This is because it doesn't require a huge capital outlay, space for inventory, or any logistical capacity to deliver orders.
But depending on your products, you might want to consider other value delivery methods. For example, subscription models, wholesaling, and traditional retailing.
Select a Platform
There are several marketplaces suitable for people who are just learning how to start a side hustle ecommerce business as well as those who are already established online sellers.
Understandably, Amazon is the go-to site for making money online selling. But, depending on your products, you might also consider other platforms like Etsy, Bonanza, and Handshake.
If you're not keen on becoming a merchant in online marketplaces, another option is to build your own online store. You can do this through ecommerce platforms like Shopify or even through WordPress using WooCommerce.
Of course, having an ecommerce store built from scratch is also an option. However, that entails a considerable time and financial investment.
How to Manage Your Business
Side hustle ideas don't work out without your dedication, a little bit of smarts, and access to the right tools for efficiency. Once you have your store all set up, you'll need to figure out how to manage it without compromising your actual job.
Here are some steps you can take to successfully juggle your responsibilities:
Commit to a Schedule
Some online side hustles are more involved than others, but all will definitely require a time commitment. Creating a schedule will help you compartmentalize all your responsibilities, focus on one thing at a time, and keep from getting overwhelmed. 
If you have a 9 to 5 day job that gives you the weekends off, it should be simpler to set aside time for your side hustle online.
Ideally, you would commit at least a little bit of time each day to check on your store and keep tasks from piling up. If that's not possible, determine a weekly schedule that will help you stay on top of your entrepreneurial obligations.
Automate your Workflows
Running an ecommerce store is tedious and doing everything manually could be cheap but incredibly inefficient. Fortunately, computer software have been developed to make entrepreneurial obligations less time-consuming.
Consequently, these tools make online side hustles easier to manage.
Today, ecommerce tools automate workflows and tasks critical to running your online business. For example, some of the most powerful software allow you to gather subscriptions and connect with your audiences with minimal human intervention.
These tools can automatically send out personalized emails with content customized for the recipient, taking into consideration all their previous interactions with your brand and where they currently are in your sales funnel.
Outsource What You Can
Despite being able to automate a number of critical tasks in running your side hustle online, there will still be plenty of work that requires human management. Identify the areas of your business that can be outsourced and find people that can handle those tasks for you.
This way, you can use your valuable time to focus on the higher-level tasks of running a business.
Thankfully, it's easy to get help through freelancing sites like Upwork and Fiverr. Such platforms give you access to individuals offering all sorts of useful services like content writing, digital marketing, and web management.
You can also engage the services of a virtual assistant to handle all your administrative requirements.
How to Grow Your Income
When your ecommerce store sees some success, your pursuit should go from "how to earn extra money" to "how to sustain this momentum of growth."
It's not uncommon for side businesses to take off and become the entrepreneur's bread and butter. But before you get there, here are some things to focus on so you can successfully engage your target audience and generate sales:
Acquire New Customers
Making money online selling heavily relies on effective marketing. You need to connect with your target audiences, generate demand for your products, and convince shoppers to patronize your brand.
Depending on the nature of your business, you can use several digital advertising strategies like content marketing, social media advertising, and search engine marketing.
On your own website, you can use ecommerce tools to set up forms to collect subscribers and then automate workflows to convert those subscribers into actual paying customers.
You can also use paid social media ads with remarketing strategies to reach shoppers that have shown interest in your products but have not yet completed a purchase.
Retain Existing Customers
Like acquiring new customers, there are several strategies you can employ to retain existing ones. You can launch membership programs, introduce rewards points, and the like.
No matter what digital marketing strategy best suits your business, building loyalty and encouraging repeat purchases is what will enable you to maximize your profits and enjoy continuous growth in your ecommerce venture.
Apart from consistently providing excellent value through your brand and products, running a robust email marketing campaign is a reliable and cost-effective way to stay connected with your customers.
Through personalized messaging, you can keep your subscribers engaged and reactivate those that seem to be falling out of interest.
The best part is much of this is automatable—from subscriber targeting to email send-outs—using the right ecommerce marketing software.
Improve Your Operations
Once you've found your rhythm and your ecommerce store is running smoothly, it's time to shift your focus to improvement and growth.
No matter the level of success you're enjoying, there's always room for improvement either on your ecommerce store, your marketing strategies, or your operations.
Ecommerce and marketing software will help you utilize data to determine potential areas for improvement.
You can run A/B tests on various marketing assets. For example, your opt-in forms, online advertisements, or newsletters. Use these to gather useful insights and optimize for the best results.
Optimizing your business both for maximum sales and peak efficiency is what will drive growth and long-term success.
Wrap Up
Learning how to start a side hustle ecommerce business and then juggling it with a full-time job is an incredible challenge. It doesn't matter if you're in it to help pay the bills, earn some extra leisure money, pursue a hobby, or take the first steps towards your genuine passion.
But with some determination, a solid business model, and a reliable platform on which you can manage and grow your store, a side hustle online could be a wonderfully lucrative endeavor.
Ready for a great email marketing strategy that'll make your new ecommerce side hustle profitable? Try Omnisend free for 14 days!
Special thanks to our friends at
Omnisend
for their insights on this topic.