Reading Time: 10 minutes
What's the one thing every buyer does before making a purchase? They look for recommendations. Social proof. And that is why testimonial advertising deserves your attention. It helps you gain their trust, and in all likelihood, brings you a new customer.
The reason behind this is simple — people trust people more than they trust brands. It's a no-brainer, especially when you weigh the words of a customer against those of a brand promoting itself.
In fact, 9 in 10 people say that they trust the words of a customer more than those of a brand, according to Wyzowl. Additionally, 95% of people say that reviews — both positive and negative — influence their buying decisions. 
This clearly points toward the importance of testimonials as a marketing and advertising tool. 
But what exactly is testimonial advertising?
Let's find out.
Asking for testimonials is so much easier with Omnisend (and it's free)
What is testimonial advertising?
A testimonial in itself is a statement from your customers that talks about their experience with your brand, product, or service. It often includes information about how it helped them and they may recommend it to others. 
This is the exact quality of testimonials that you can leverage through testimonial advertising. You can promote your customers' testimonials to your audience through your ad copy and creatives to win them over. 
Owing to the highly-impactful nature of testimonials, they can be a great asset for driving your lead generation and sales efforts.
StoreYourBoard, for example, added reviews and FAQs to their product pages. This led to a 20% increase in their conversion rates.  
Which types of testimonials can you use?
Pretty much any type, such as: 
Reviews from Google, Facebook, Amazon, or Yelp
Quotes from your customers collected through surveys
Social media posts (user-generated content)
Video testimonials
How are testimonials different from endorsements?
This is a reasonable question to ask as testimonials and endorsements both talk about a brand and its products or services.
However, there's a major difference between the two. 
A testimonial may or may not involve an incentive for the customer. Some customers may write a review without expecting anything in return. Similarly, others may write one in exchange for a gift card or a discount. 
Endorsements, on the other hand, usually involve celebrities who are paid to endorse a brand's products or services. The payoff is often high in this case.
But what about influencers?
When it comes to social media influencers, their reviews about your brand or products would still count as testimonials to a great extent if they have a small follower base. Although it may be considered an endorsement for mega-influencers. 
Types of testimonial advertising
As previously stated, there are four major types of testimonials: 
text 
images 
videos 
user-generated content 
You may utilize each to your advantage depending on the availability of reviews and customer approvals to use them for testimonial advertising. 
For instance, text-based testimonials may be readily available. This is because customers typically leave text-based business reviews on sites like Google and Yelp. It takes minimal effort to write them.
However, for a video testimonial, you may have to connect with the customer and ask them to create one for you. 
Omnisend can help you there.
Examples of testimonial advertising
Let's take a look at a few examples of different forms of testimonials that you may use as inspiration for your own testimonial advertising campaigns.  
Images
Did you know that 48.2% of marketing content contains visuals? According to 52% of marketers, visual content is very important for their marketing strategy. It's no surprise then that images can have a huge impact on testimonial advertising.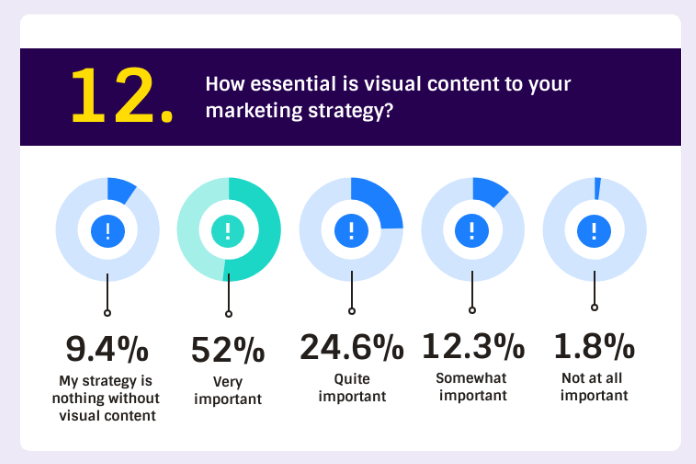 Here are some excellent instances of image-based testimonial advertising campaigns from various brands. 
1. Boxed Water
Boxed Water is a water company that sells its water in recyclable containers that are 92% plant-based. This environmentally-conscious brand regularly shares images of their products in the hands of their happy customers, many of whom partner with them too. 
Betsy, the customer here, promoted their #betterplanet campaign in which Boxed Water was to plant two trees for every post published using the hashtag. She wrote about it extensively in her post. 
2. Dollar Shave Club
This post on Instagram by Dollar Shave Club talks about one of their most loyal customers, Justin. 
While he hasn't necessarily written a review of the brand, his loyalty is the thing that the brand is promoting through this post. (You could probably achieve the same thing with a loyalty program.)
The following post is a part of their #Twosday campaign in which they post something related to the loo every Tuesday.
3. See Kai Run
See Kai Run is a footwear brand that caters primarily to children. They make quality footwear for them and to promote their brand on Instagram, they regularly share pictures of their customers.
Check out this picture of a kid sporting the brand's sneakers. They've even tagged the child's mother in the post.
The impact? The testimony does the talking.
Pro Tip: Get innovative with your images for maximum engagement. Try to incorporate various visual elements along with the customer's image to catch the attention of your audience. They may scroll past your post if it's not attractive enough.
Text (quotes)
Text is likely the most widely used form of testimonial advertising and you can find it on numerous websites and social media accounts. And consumers look for these testimonials too. About 77% of consumers always read online reviews when searching for local businesses.
Here are some great examples of testimonial advertising using texts (quotes) from customers. 
Let's take a look at them.
1. Sephora
Sephora is a beauty brand that has a division called Sephora Squad. This is a community of storytellers, beauty aficionados, and artists in general. Sephora actively looks out for partners for this squad. 
To promote the squad, it has mentioned testimonials from its existing members on the website. These text testimonials are quotes from Sephora Squad members explaining why they love being a part of this group. 
A tempting technique for luring fresh members to the Squad, don't you agree?
2. Casper
Casper is a brand that manufactures mattresses and foam pillows. As a B2C brand, it has to establish an impression on its target audience in order to convince them of the quality of its products. 
While they do showcase reviews on every product page, they have a dedicated review page for their mattresses and leverage it for review marketing. Here, they display their customer testimonials along with the star rating for the product.
What's more?
They're also very transparent about the incentive that they offered to each customer for writing the testimonial. 
As seen in the picture below, two customers were entered into sweepstakes in exchange for the testimonial. However, one of them wrote the testimonial without an incentive.
3. Patagonia
Patagonia has a Worn Wear Program that's dedicated to selling used and vintage Patagonia clothing. 
This is yet another B2C company that needs to connect with its customers to drive lead generation and sales. 
Patagonia has a dedicated section on their website titled "The Stories We Wear", geared to persuading potential customers to buy their products. Here, their customers share personal stories about their Patagonia purchases and what motivated them to buy from the company or leverage their services.
Unlike typical reviews, these are deeply personal narratives that are sure to tug at one's heartstrings. 
Pro Tip: To make the most out of your text testimonials, you can convert them into images, audio voice-overs, and videos as well. This can help you reach a wider audience base that prefers other formats to text. It can work especially well on social media.
Videos
No matter what product or service you're selling, video testimonials are a great tool for testimonial advertising. 
Videos were the primary form of media used by marketers for content marketing in 2021, far ahead of blogs and infographics.    
It's no wonder then that when done well, video testimonials can engage viewers, build trust, and ultimately drive sales. And that's why an increasing number of businesses are turning to video testimonials as a way to reach their target audience. 
Let's have a look at some of the most impressive testimonial advertising examples of brands using videos for promotions.
1. Slack
Slack launched one of the best testimonial commercials about one of their customers, Sandwich Video. The video is a brilliant example of storytelling to drive the message home. 
It starts off by narrating how the Sandwich Video team used to work before trying Slack. The entire video is peppered with humor that makes it engaging. It also features interviews with individual team members, which lends it a lot of credibility as well. 
All in all, the video testimonial clearly highlights the best aspects of the team's experience using Slack. It's no surprise that the video has over 1.29 million views! 
monday.com is a project management platform that helps businesses organize and manage their day-to-day operations and projects. It also has a slew of other functions ranging from HR and operations to sales and CRM. 
They took testimonial advertising to the next level by inviting some of their most loyal customers to their headquarters for a 3-day storytelling experience.
Here's one of the most famous testimonial ads from monday.com. In the video, the clients share how their organizations benefited from using monday.com. 
They uploaded the event's video footage on YouTube to promote the testimonials and drive more leads and conversions.  
3. Google Ads
Here is a shining example of how Google UK leveraged video testimonial advertising to promote Google Ads. They put up a 100-second video clip on YouTube about one very satisfied customer, Chuckling Goat, who used Google Ads to grow their brand awareness and sales. 
In the video, the owners can be seen talking about how they managed to get 6,000% growth in their sales by using Google Ads over 4 years. 
Pro Tip: Try to avoid simple testimonials where the customer is the only one doing the talking. They can get boring. Instead, incorporate storytelling by coming up with a script, graphics, and other creative elements to create an engaging video that can keep your audience hooked.
All the videos above are great examples of storytelling.
User-generated content & influencers
User-generated content in the form of social media posts and blogs can be a great asset for testimonial ads.
These testimonials are one of the most powerful tools in a company's marketing arsenal. 
Why? Because they are authentic. 
They come from real people who have used your product or service and have something valuable to say about it. User-generated testimonials add an element of credibility that traditional advertising can't match.
Case in point — 79% of people say that user-generated content impacts their buying decisions, far more than the 13% who say that branded content does so. 
Let's take a look at some of the best examples of this type.
1. Daniel Wellington
Daniel Wellington is a watch brand that regularly shares user-generated content by its customers and influencers on its Instagram account. These posts have helped them grow immensely and they now boast over 4.8 million followers on the platform. 
Even their Instagram bio encourages content co-creation by asking their audience to tag them in their posts using #danielwellington.
Below is an example of testimonial advertising for Daniel Wellington. It's a post by Greta, an influencer, who shared her love for her watch.
2. WeWork
WeWork is a popular coworking space provider and they regularly share testimonials from their customers on their Instagram profile. They put up testimonials in the form of quotes from satisfied business owners on their IG feed. 
Additionally, a large portion of their Instagram feed is packed with posts created by their customers related to their workspaces.
For instance, note how they've shared this image from one of their customers based in Warsaw flaunting a coffee mug from WeWork as a midweek motivational booster. 
3. Airbnb
When it comes to testimonial advertising, Airbnb relies heavily on user-generated content. They post images and videos shared by their customers on their Instagram account and also put up a snippet related to the customer's experience in the captions. 
They employ this method of advertising to drive people to check out the properties that their customers have visited.
Take, for example, the following post, which provides a personalized tip from the customer for a stay at a vintage B&B property. It also directs the audience to head to the link in the bio to check out the property and make a reservation. Impressive, wouldn't you say?
4. Aerie
Aerie, an apparel retailer, shares posts created by their customers regularly on their Instagram account. They also encourage them to share their posts using the hashtags #AerieREAL, #goingOFFLINE, and #LiveInMyLeggings, and feature some of them on their profile. 
Observe how the post below from their Instagram feed promotes self-positivity and self-love. 
Pro Tip: The key to getting more UGC from your audience is to incentivize them. This could be in the form of free products or even something as simple as giving them a chance to be featured on your page. 
Wrapping up
Testimonial advertising is a great way to tap into the inherent bias that people have toward trusting the words of other customers. 
People are more willing to try out your products and services if they see others saying good things about your brand online. These testimonial examples in advertising might serve as an inspiration for planning your own campaigns too.
However, the key here is to get these testimonials in the first place. 
You need to have a method in place through which you can approach them for testimonials. That's where Omnisend comes in handy. 
It allows you to send automated emails to your customers requesting them to submit testimonials for you after they've purchased your product or used your service.
Get started with Omnisend for free to begin sending these emails.
Send out automated requests and get more testimonials, much faster with Omnisend
Special thanks to our friends at
Omnisend
for their insights on this topic.