Choosing an ecommerce payment processing solution is one of the essential tasks when launching a store. A key factor in conversion, it's also worth staying informed on the latest options.
Ecommerce payment processing is a large topic, and this article is the tip of the iceberg. While it's important to try and find the best Shopify payment processor for your business, it's possible to move to a different one later if you need to—so try not to become overwhelmed with the terminology and options.
Receiving ecommerce payment is more complex than a standard bank transfer, and navigating between payment processing, payment gateways, and merchant accounts can make your head spin.
That's why we've written this short guide to Shopify payment processor, so you can feel confident instead of confused when choosing a payment solution.
Choosing a great payment processor isn't the only thing that should be ecommerce focused. Check out our guide: Why Choosing an Ecommerce-First Email Provider Matters.
Quick Dictionary: Online Payment Processing Terms
Before we go any further, let's first look at some of the key terms you'll encounter when researching a payment solution.
Account Updater: This is where payment processors give merchants a range of information including account status, cardholder contact information, and expiration dates. There are two main benefits to you: first, customers are less likely to cancel a recurring payment so you increase your retention rates, and second, it can help to prevent declined transactions on recurring payments.
ACH Payments: The full name is Automated Clearing House, and it refers to an online bank transfer where the customer moves money from their bank account to the merchant's without using a debit or credit card.
Address Verification Service (AVS): As the name suggests, this verifies the billing address of the cardholder by checking the information against the details held by the bank that issued the card. It's a mechanism to reduce fraud by ensuring the customer isn't using a stolen card.
Acquiring Bank: The financial institution that processes the payments for the merchant, adding them to a bank account ready for payment processing.
Chargebacks: A refund issued to a customer if they dispute a charge. They offer peace of mind to buyers, but can cost the merchant through fines. It's therefore good practice to think of ways to minimize the risk of a chargeback occurring, such as being clear with product descriptions and making it easy for customers to contact you with any issues.
Merchant Account: Necessary if your store accepts card payments, this is where processed funds are deposited once taken from the customer and before they reach your bank account. Essentially it's a holding account, and you can't access it directly.
Payment Gateway: Like a courier, the gateway receives the payments from the customer's information, and sends it to the payment processor.
Payment Processor: Once it has received the information from the payment gateway, the processor confirms the payment details are correct and that there is enough money to cover the payment, and puts the money into your merchant account.
PCI DSS Compliance: Short for the Payment Card Industry Data Security Standard, your store and ecommerce payment processor need to meet the requirements in order to handle credit card information.
Secure Socket Layer (SSL): An essential layer of security, SSL encrypts the data between the browser and server to prevent the customer's payment information being intercepted and stolen.
The 4 Types of Ecommerce Payments to Consider
Before you make a decision on your ecommerce payment processing, you first need to consider the payment options you'll offer customers.
In the past, the main payment options online shoppers had were debit or credit card, and ACH. These days, the list has expanded to also include the following:
1. Direct Debit
Used for recurring payments, a direct debit is when you give permission for money to be taken directly from your account. For the customer, a direct debit offers the convenience of automating payments so they don't have to pay manually each time a payment is due. For the seller, it can be an effective way of generating steady income by encouraging repeat custom.
2. Digital Wallets
A digital wallet is software that stores a person's payment and billing information, so it can be automatically used when they purchase something online. Digital wallets are secure and convenient, allowing customers to shop without the need to manually add their credit card details. Popular digital wallets include PayPal, Apple Pay, and Google Pay.
3. Buy-Now-Pay-Later
Services like Klarna have become a popular form of ecommerce payment because they allow customers to buy items without paying immediately.
Instead, Klarna covers the initial cost and the customer can either pay in 30 days or in a few interest-free installments. As such, shoppers can buy items before they get paid, or, if your store accepts returns, they can order multiple items and keep the ones they want without paying for everything upfront and waiting for a refund. This can increase the admin work for your store, but can also generate a lot of goodwill with customers.
4. Cryptocurrency
Cryptocurrency has been gaining popularity in recent years, and it's becoming increasingly accepted as a form of ecommerce payment. The most high-profile instance of this was the recent announcement that people can use Bitcoin to buy a Tesla. Buyers often tout the security advantages of cryptocurrency, but there are also benefits for your store: there are low processing fees, no chargebacks, and it's a simple way for processing both local and international transactions.
Whether you offer any or all of these ecommerce payment solutions is entirely up to you; however, your decision will influence which customers choose to shop at your store.
Deciding which payment solution to offer is about finding the right balance between making it appealing for customers to shop with you and the solution being used by enough people to justify including it. For example, everyone will expect to be able to pay by credit card. Still, if your shop only accepted credit cards, you would alienate many people who enjoy the convenience of PayPal or Klarna.
The 7 Best Payment Processing Companies
For your store to launch and collect payments, you must look at different payment solutions companies and choose the most appropriate ones. In this section, we'll do a quick ecommerce payment processing comparison to help you see the available options and differences between them. All of the ecommerce payment processors in this list have strong security and are PCI-compliant.
1. Amazon Pay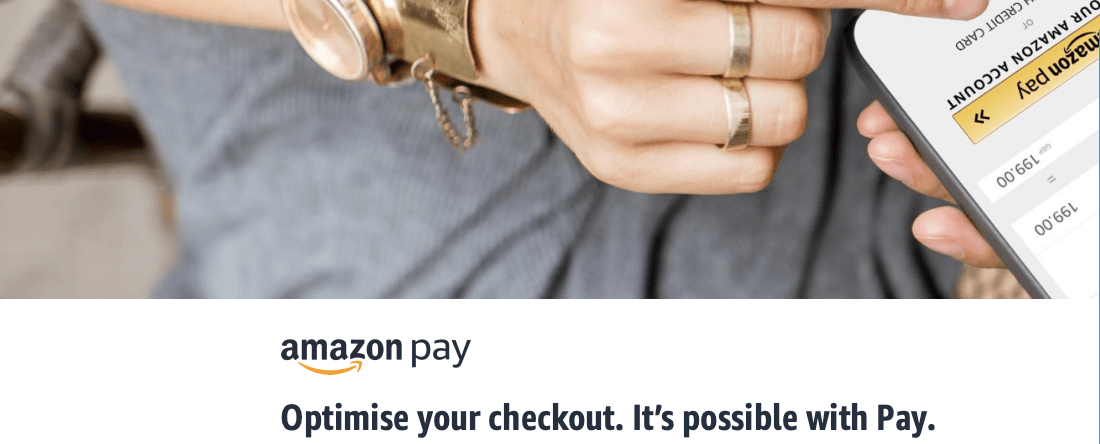 Boasting all the convenience and features you'd expect from a giant like Amazon, it can be used on any platform (including Kindle), works with Alexa to provide delivery notifications, and has numerous plug-ins as well as extensions to make it a comprehensive option. Amazon also likes to mention that 91% of Amazon Pay customers would use it again.
2. Apple Pay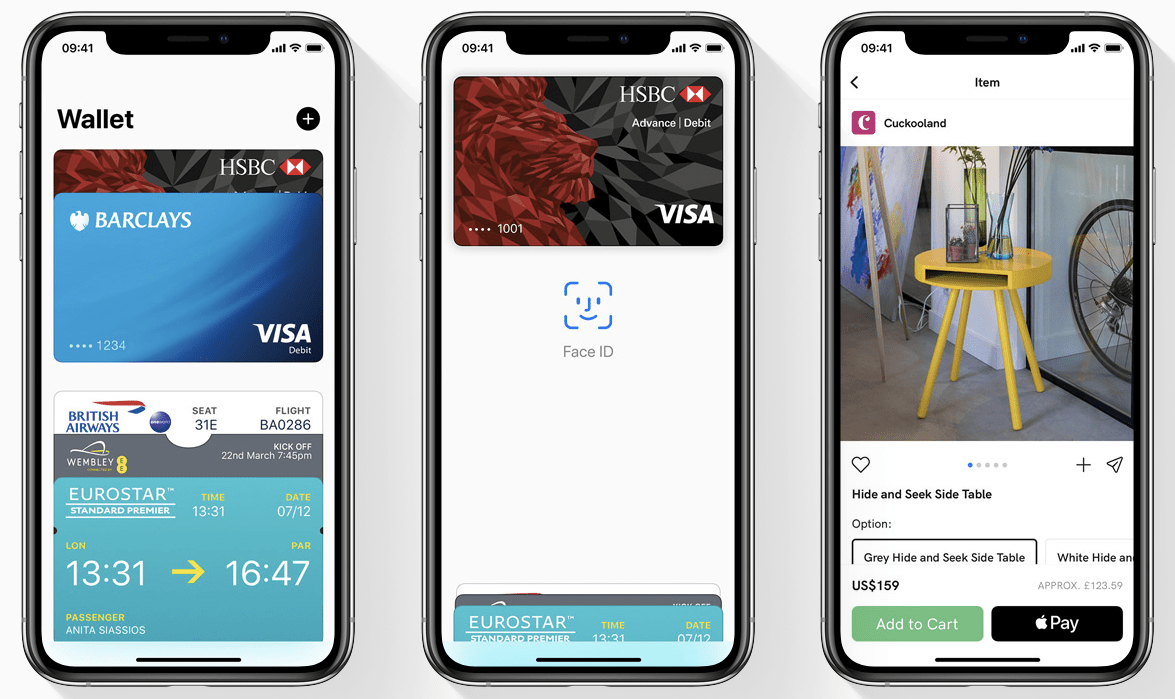 Although one of the more recent payment processing companies, Apple Pay has become popular. With the convenience of Face ID and Touch ID, one of the most impressive features is that it's simple to use on any Apple device, from iPhone to MacBook. The standout privacy feature is that the customer's payment information is never actually shared: Apple creates a unique transaction code for every purchase.
3. Braintree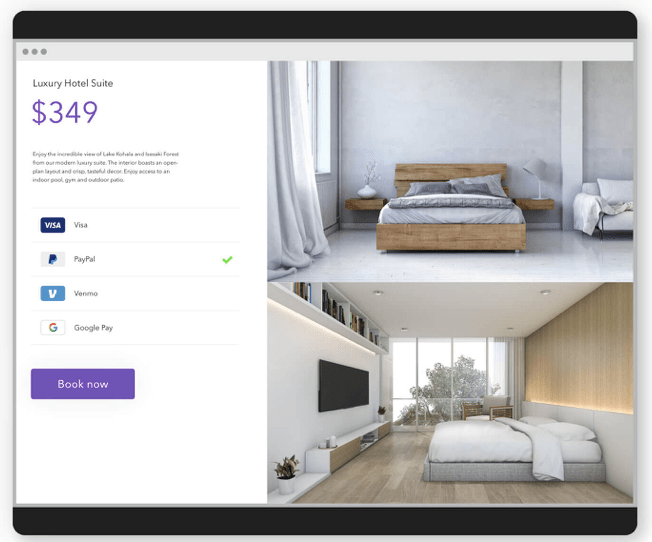 Backed by PayPal, Braintree is the only ecommerce payment processing company that offers Apple Pay, Google Pay, PayPal, and credit and debit cards in a single integration. This makes it an effective way to offer a variety of payment options, all from a single payment solution.
4. Fastcharge

For US-based businesses that need to process credit card payments, Fast Charge is a company worth looking at. As an ecommerce payment processing company, Fast Charge allows your store to accept credit card payments and its Authorize.net Emulator enables you to use it with most shopping carts even if Fast Charge isn't listed as a payment gateway directly.
5. GoCardless

A direct debit solution for businesses of all sizes, GoCardless enables you to collect recurring payments without chasing customers each month. It can also connect to your business software, like Xero and Quickbooks, to automate payments.
6. PayPal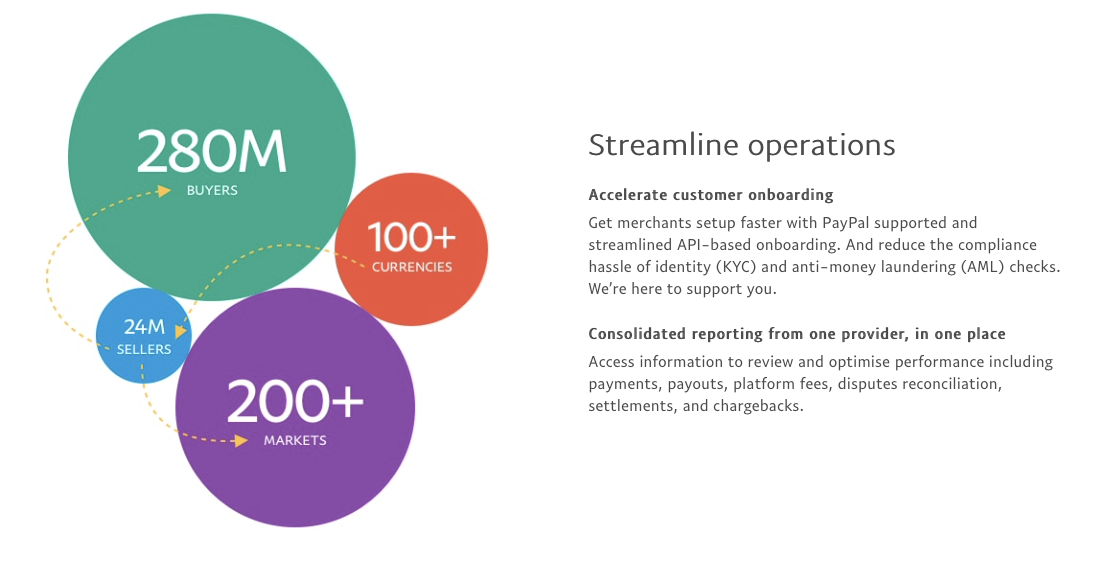 A true giant in the payment processing space, PayPal doesn't just let you receive payments—it also issues invoices, has built-in security features including fraud protection, and even provides merchant accounts.
7. Stripe

One of the most popular ecommerce payment processing companies, Stripe accepts one-off payments as well as subscriptions, and boasts uptime above 99.9%—so you have peace of mind that your store can accept payments reliably. Stripe also handles over 135 currencies and payment methods, making it a robust option for stores that sell around the world.
Wrap-Up
Ecommerce payment processing is a large topic, and this article is the tip of the iceberg. While it's important to try and find the best payment processor for your business, it's possible to move to a different one later if you need to—so try not to become overwhelmed with the terminology and options.
Also remember that a payment processor is only one part of your store's online requirements. Another valuable platform to consider is your email marketing software, which can help reduce cart abandons and improve ROI. As an ecommerce-first platform, Omnisend offers a range of features including visual workflows and automated SMS to improve your relationship with customers and make your store more profitable than ever.
Try a free trial of Omnisend today and see the difference it can make to your bottom line.
Special thanks to our friends at
Omnisend
for their insights on this topic.