Elevate your startup using the best ecommerce tools available today!
In 2020, businesses realized the importance and the impact of eCommerce sales and marketing. As people were locked inside their homes due to the pandemic, many turned to online shopping to purchase everything, be it home essentials or footwear. The growing demand for the same has made companies look for tools and services that could provide better infrastructure for their eCommerce websites, especially if they are startups.
Over the last two years, many startups have flourished in the startup environment. Brands struggling to scale their eCommerce business or expand their offerings can use specific tools to meet their business objectives. Some tools are add-ons or plugins, while others provide all-in-one services for your website.
Why does your startup need E-Commerce?
In today's time, an eCommerce setup is the fastest way of building your customer base. It is also a cost-effective method of maintaining and growing your brand. Suppose the idea of running your business doesn't sound convincing. In that case, the following reasons might help change your perspective:
An eCommerce setup for your startup will help you cut down on expenses incurred if you had a physical store. The price for advertising and software will exist in the online space, but it will be far lesser than the cost of maintaining the physical store. 
An offline retail store cannot be expected to stay functional throughout the 24 hours. Additional charges and expenses will be levied if you wish to do that with your startup. On the other hand, an eCommerce store can be kept operational no matter the time of the day or the night. You will be able to cater to a wide variety of website visitors in this case. 
Physical stores will be able to reach only a particular demographic. With eCommerce, your reach expands exponentially, wherein you can reach audiences globally. You know what to do if you have global aspirations for your startup. 
Better communication channel
Collecting the data of your customers is tough in physical retail stores. With eCommerce, the data stored can be used to collect your customer's email addresses and other contact details. This will give you more opportunities to interact with your customers. 
Sound inventory tracking system
It is easier to keep track of your inventory online than physically going to your godown or storage facility to check on their status. You can track the details of your products and be alerted when you need to order more from your manufacturers. 
Marketing and advertising convenience 
Social media marketing has made it simpler for new audiences to become aware of many brands in the market. Your startup will see an increased visitor count to your website as most advertisements only require them to click on a link. 
Best seven E-Commerce tools for startups
There is no better time than now to invest in tools to help you up your eCommerce game. If you are just getting started, you can ensure that the performance of your eCommerce website is streamlined from the first day of operation. Additionally, you can deploy more of the services you need to improve sales and customer experience. We have got you covered with the following tools.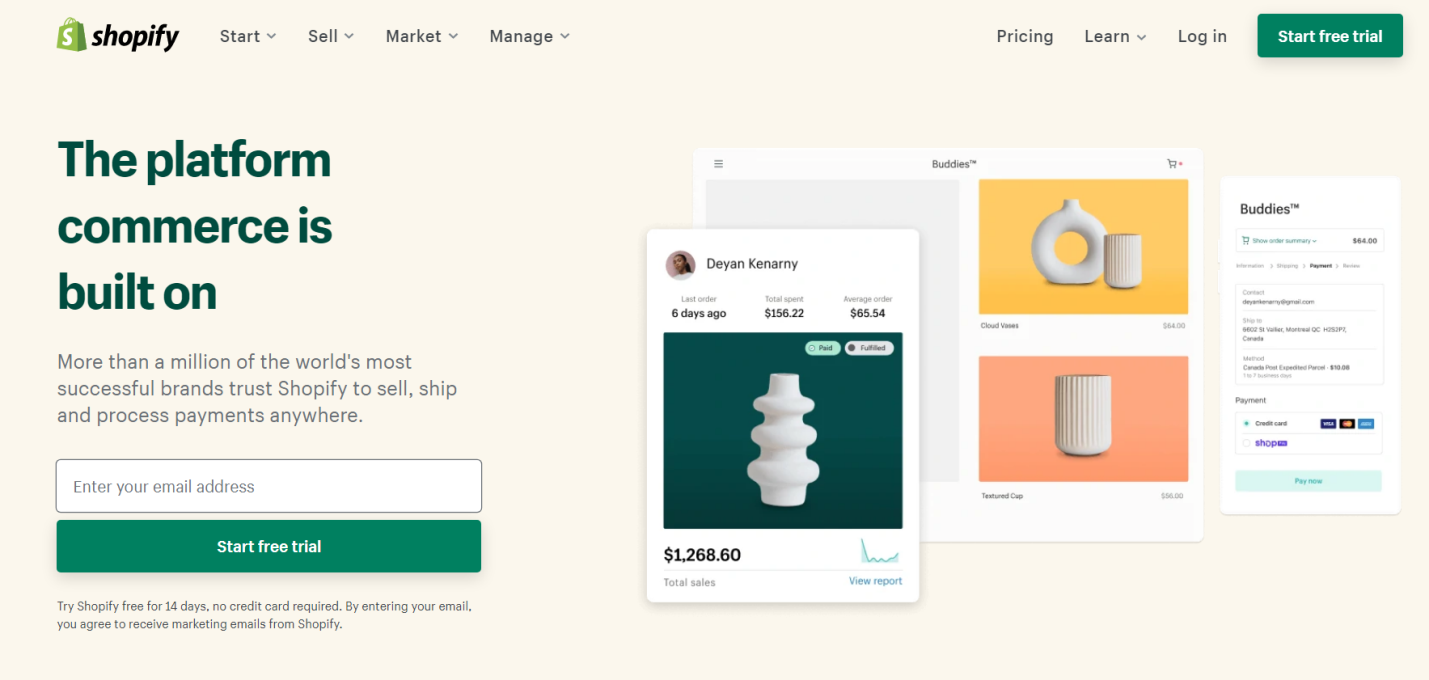 Shopify has all it needs for an eCommerce website to start and survive. You can trust your startup to grow through Shopify, from website creation to shopping cart software. Startup owners can develop and operate any eCommerce website from any corner of the world if it's done using Shopify. 
From big companies to startups, any business of any form and size can avail of the services provided by Shopify. Some well-known brands powered by Shopify are Fashion Nova and Kylie Cosmetics. You can use its analytics to figure out customer behavior and store performance. In addition, Yieldify's list of software can help you improve the conversion rate on your website. 
Wix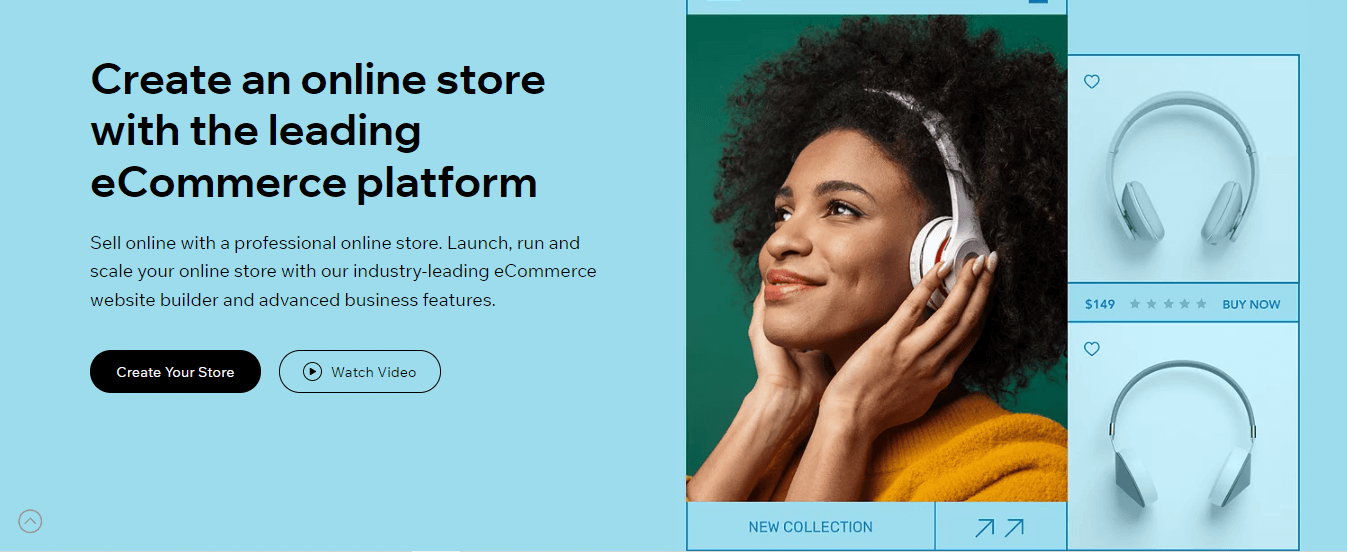 Wix is another famous website builder that creates websites for small businesses and eCommerce startups in no time. You don't need to e equipped with the technical knowledge or coding experience to create a website using Wix. It comes with pre-designed templates that you can use to create an exciting and engaging eCommerce website. 
Apart from having a tech-savvy website, you will have an eCommerce website optimized for mobile devices and SEO. Wix provides web hosting and domain names by itself, saving your time sourcing third-party or installing necessary plugins. 
Semrush is the best research tool that you can use for your startup eCommerce website. Even if you create a highly-advanced product on your website, people will not purchase from you if they don't know about you or your startup. This is where Semrush helps by optimizing SEO so that more traffic lands on your eCommerce website. 
Semrush provides a plethora of link-building and auditing tools that you can use to create more awareness and boost your current SEO strategy. If you wish, you can also compare your eCommerce website with five other competitors. Semrush provides alternatives depending on your budget for eCommerce. 
Ahrefs
Ahrefs is another eCommerce research tool that first started as a link-building tool. Now, it gives offerings apart from the primary, like keyword filters. All your keyword research needs can be fulfilled using the Ahrefs eCommerce tool. You can also check the organic traffic on your website and the backlinks generated for the same. 
A feature named "Backlink Checker" can be used to create a comprehensive backlink profile for each of the links that are redirected to your website. All businesses need a high-quality research tool that can help them navigate through the massive eCommerce industry. Ahrefs is the best option for that currently; startups would agree!
MailChimp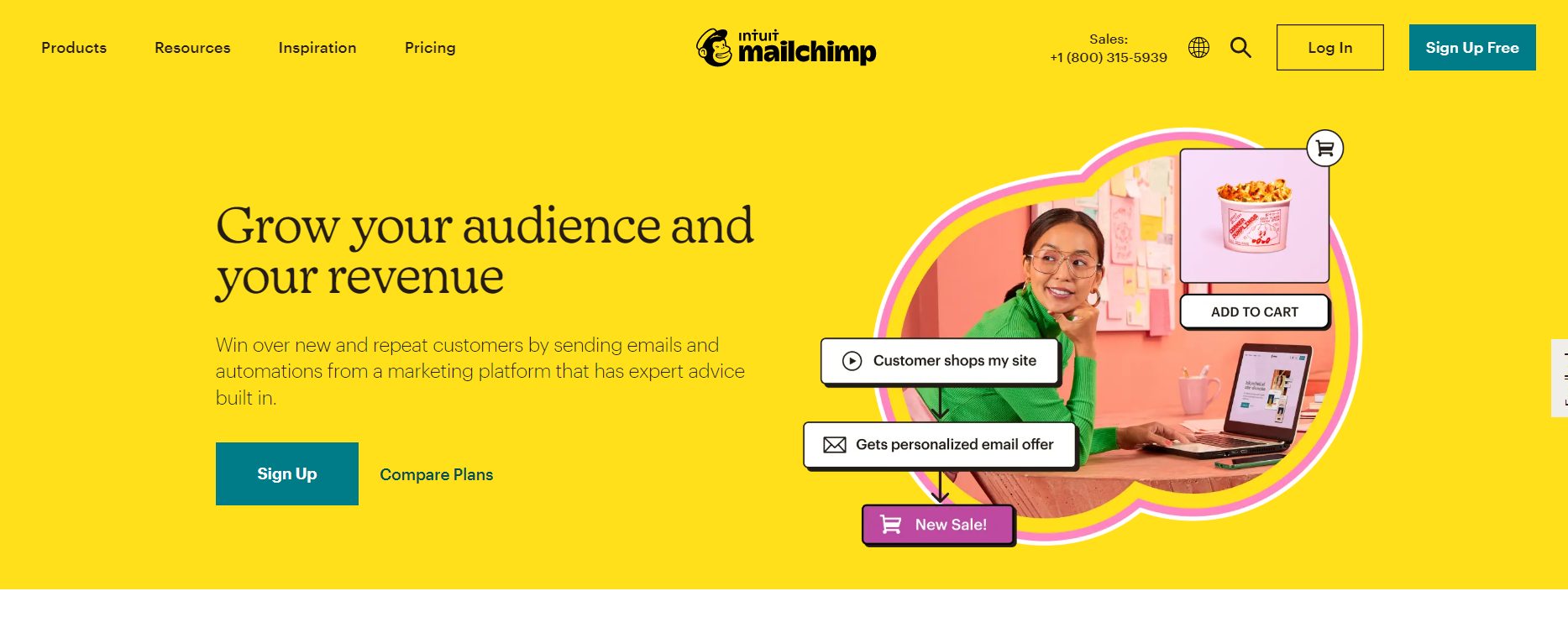 Source
MailChimp has retained its place over the years as the audience's favorite eCommerce tool for email marketing. It is a fully-automated platform that is simple to use. It is highly beneficial, even price-wise, for startups and small-scale businesses looking to evolve steadily in their business. 
MailChimp provides templates depending on the layout and theme that you require for your email marketing strategy. Other email marketing metrics can be monitored and controlled. You can track the success of your current plan and set futuristic benchmarks, making the most out of your mailing list. 
If during your vetting process you decide the Shopify Commerce Platform is best for your brand, we also recommend you have a look at Klaviyo and Omnisend, as they have the highest connection with Shopify-powered brands.
Google Analytics
Google Analytics is an excellent eCommerce analytical tool that can track your campaign. You can improve the website performance of your startup by providing website data and collected insights. Data such as the percentage of website visitors who bounced to another website straight from your landing page can be measured.
Google Analytics can help you evaluate your products, campaigns, content, and others that directly influence your market performance. Using the data, you can improve the infrastructure of your eCommerce website and give it an edge over its competitors. You also have different pricing plans to choose from. 
WooCommerce
WooCommerce is not an all-in-one solution by itself but increases eCommerce functionality when integrated with WordPress. From sales to subscriptions, you can increase the capabilities of your WordPress website by installing the WooCommerce plugin. The tool is fully customizable as per your business needs.
WooCommerce seamlessly integrates with payment platforms like PayPal and Amazon Pay and makes your website safe to navigate and transact in. you don't need to break down your website to use this tool. All you need to do is install the plugin and customize your settings, and you're good to go. 
Conclusion
E-Commerce tools are must-haves for startup owners that want their brand to grow and provide more value to people. Running an eCommerce website might be easy, but these tools make it easier. You can streamline processes without compromising the experience of anyone who visits your website.