It's no secret that being a parent to a toddler is a hard job. You're literally trying to turn a tiny tot into a productive member of society (someday).
And in between the late nights, potty training, and effort it requires to develop a person, most parents have a 9 to 5 on top of that.
Craig Hammond and his wife certainly did. And it took their child having one too many night-time accidents in bed to spark the idea for Peejamas.
What are Peejamas?
Peejamas are an environmentally friendly, more affordable, and more stylish alternative to disposable night-time diapers or trainers. Believe it or not, there was nothing like Peejamas on the market before Craig came up with the idea. Parents were stuck with ineffective potty training diapers and all of the frustration that comes along with them.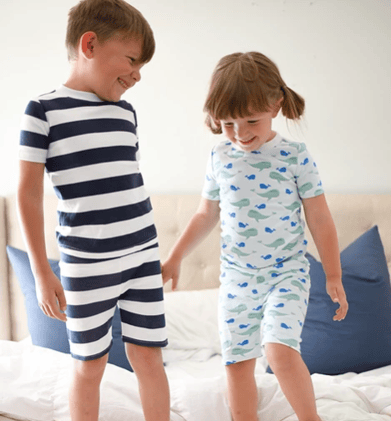 Craig tested all different kinds of materials to ensure that his product was top of the line. He wanted Peejamas to have an effective amount of absorption without sacrificing comfort. Think of it like the Goldilocks of nighttime diaper alternatives — not too wet so that they cause accidents in the bed, but wet enough that the child can tell they had an accident during the night (which diapers don't do). Once Craig found materials that were just right, Peejamas was born.
The foundation of Peejamas' marketing strategy
In the Spring of 2019, Peejamas began to use Privy to grow their email list and increase their sales. Craig comes from a marketing background, so I was especially interested to see all of the different campaigns he was running. I was picturing various campaigns using different UTM parameters and the like. But what I found was a few very simple campaigns that were really working (I mean really working) for Craig and Peejamas.
The foundation for their success is that he knows the ins and outs of his business. For example, that 90% of traffic to his site comes from mobile devices and the number one driver of traffic is Facebook ads. Also that customers rarely buy during their first time on the site (another reason why capturing an email address is so important).
Craig uses that critical information about his business and his customers to create simple, yet targeted campaigns. And the best part, it didn't take long to see real results once they got their first campaigns up and running.
Craig immediately thought to himself, "Why weren't we doing this sooner? It's a no-brainer."
Let's dive into three campaigns that are working for them and make them one of Privy's marketing heroes.
Campaign #1: Welcome versus welcome back
As I mentioned earlier, Peejamas' customers rarely buy during their first site visit. And this problem isn't unique to them. On average, 95% of shoppers aren't ready to buy the first time they visit an online store. To solve for that, Peejamas runs separate campaigns for new visitors versus those that are returning to their site for a second time.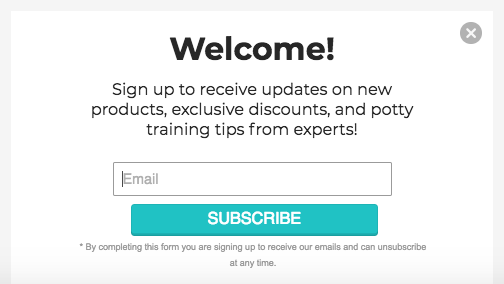 On the first visit, shoppers see this lovely display, welcoming them to sign up to receive exclusive discounts and education about potty training.
If visitors don't sign up, the next time they visit Peejamas they see the display below.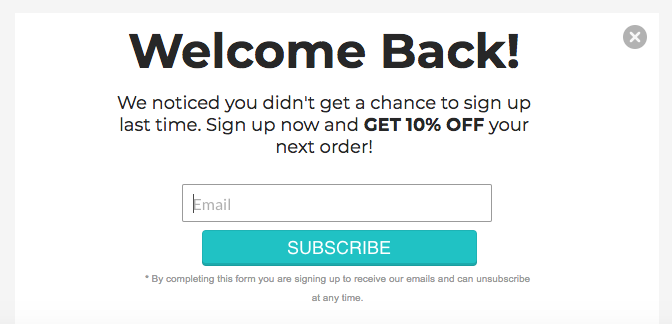 This display adds an extra incentive to sign up using a discount. Because they are returning visitors, it's likely they have a higher intent to purchase, and offering up the 10% off gives them an extra nudge.
Acknowledging to your customer that, hey, I know who you are also helps increase the conversion rate on this display. The 'welcome back' campaign sees more than double the conversion of the 'welcome' campaign, and 35% of customers redeem the 10% off discount.
Campaign #2: Cart saver
You spend a lot of time and money driving visitors to your site. It would be such a shame to drive them there, they add items to their cart, and then they leave without ever making a purchase.
Cart savers are a highly effective way to encourage purchases from high intent shoppers. It's a display that launches when a shopper is about to exit your store with items remaining in their cart.
For Peejamas' cart saver, they include a flyout version for mobile shoppers for a better viewing experience, as well as a desktop version for those that aren't browsing on their mobile devices.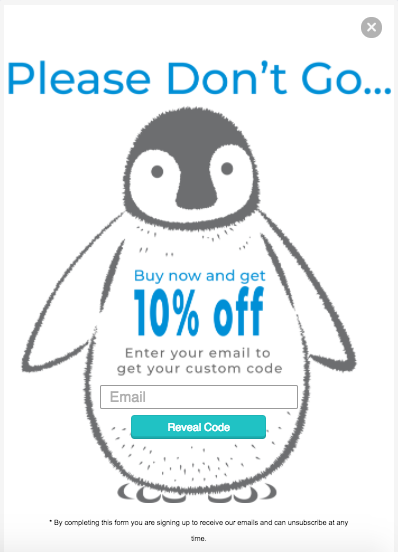 That campaign captures emails of 37% of shoppers who see it. And even better yet, of those whose emails are captured, 42% redeem the coupon. That's pretty incredible.
Campaign #3: Buy one, get one upsell
Another tactic that's popular among merchants is upsell campaigns. Upsell campaigns help you increase your average order value.
In this case, instead of buying one pair of Peejamas, or even two, this campaign encourages the shopper to purchase a third at half the price.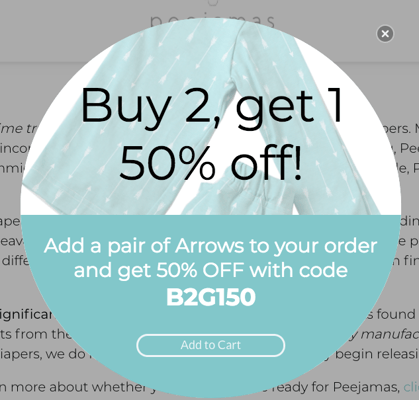 It's clearly a deal that customers can't pass up, because in a 5 month timeframe, Peejamas was able to attribute $31,000 in revenue to this one campaign.
What's next for Peejamas?
For Craig, the way he views Privy is akin to the way he views his advertising spend. It's "a marketing expense to which [he] can directly attribute a return."
He's looking forward to creating more sophisticated campaigns with Privy in the near future, such as displays that tie back to their Facebook ads (since they are driving 95% of their paid traffic).
We're so excited to see what's next for Peejamas and to watch them continue to grow.
Are you ready to see results like this using Privy? Sign up for free today!
This article was originally published by our friends at Privy.