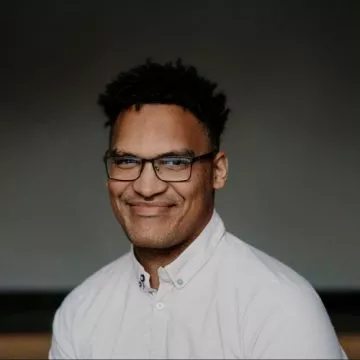 Bernard Meyer
Content Growth Marketer
Reading Time: 4 minutes
The fashion industry is ever-evolving. As seasons change, tastes change. Trends come and go. This volatile industry is ruled by subjectivity, and it's not just about style. 
The operation and running of fashion ecommerce brands are continuously evolving and changing to adapt to customers' demands. Revolutionary technologies, markets changing at a geographic and economic level, and profitability are the main factors controlling the changes in the fashion industry. 
According to an in-depth study by WWD, more than 1,875 retailers shut down in a single year. Similarly, recent research reveals that more than 50 leading fashion retailers noticed an apparent drop in their revenues. These included top brands with full standing in the fashion industry, such as Levi's, Nike, and H&M. 
In 2020, ecommerce transactions were the hottest trend when people were confined within their homes due to Covid-19. As a result, the fashion ecommerce statistics experienced substantial changes. In fact, the fashion industry growth rate reaching an incredible $713 billion.   
If you're planning to enter this competitive industry, you need to learn to stand out from the crowd. For this reason, you must understand the top fashion ecommerce statistics dominating the industry as we know it. 
Experiment with the best fashion ecommerce trends based on sustainable marketing strategies and futuristic approaches. 
Let's take a closer look at the must-know fashion industry analysis for better fashion ecommerce success. 
The Top Fashion Ecommerce Statistics
Let's discuss the statistics, trends, and facts shaping the world of fashion.
Clothing and Apparel
Low digital barriers allow merchants to enjoy marketing, selling, and fulfilling orders globally with minimum roadblocks. As a result, the revenue of the fashion industry will likely grow.  These are not just us fashion industry statistics. 
Research shows that, in Europe alone, it's expected that each customer will spend a whopping $921 on fashion and beauty items a year in 2024.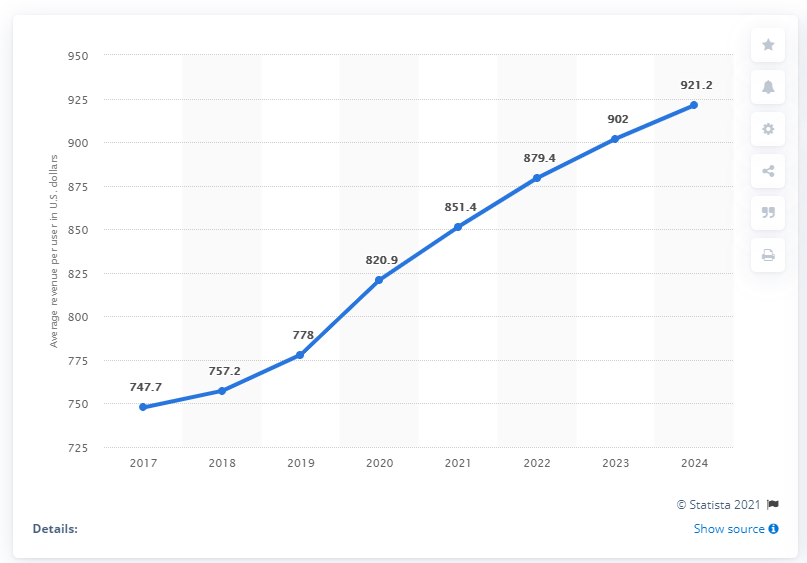 Industry-Wide Data 
Insightful research by The Fashion and Apparel Industry Reports that the worldwide fashion industry size will likely spike in revenue from $481.2 billion to $712.9 billion by 2022. Three significant opportunities continue to expand this growth:
Increasing online access and use of smartphones
Expanding markets globally
Innovating technologies to curate ecommerce stores
Fashion consumers are predicted to boast more buying power in the future.
Top Fashion Companies 
When it comes to fashion companies creating value during these challenging times, few brands stand out. As a result of their innovative products and stellar customer experience, these top companies outperform on capital efficiency and gross profit margin compared to other brands. 
At an excellent 54% gross profit margin, these businesses are at an average of 6% higher than the rest of the industry. These are also highly capital efficient, with merely 55% of invested capital compared to the industry's 66%.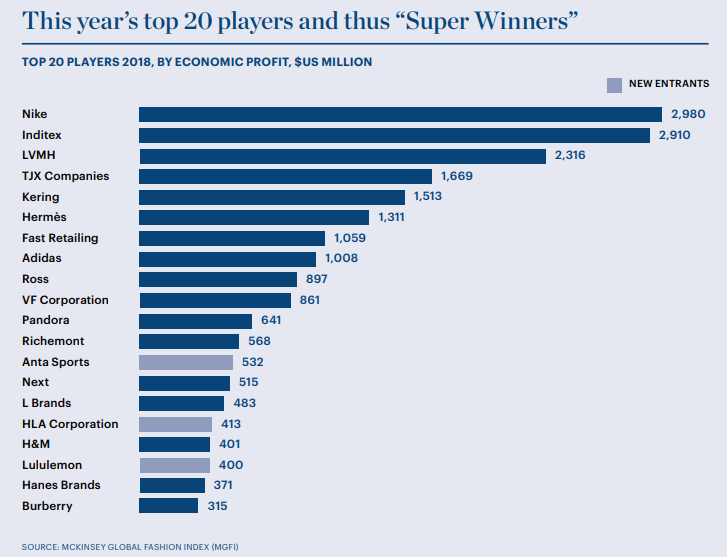 During this year, the three companies that, by economic profit, shone brighter than the rest of the industry were Nike, Inditex, and LVMH. Inditex is unique because of its fast adaptability and highly flexible business model, which ensures that the brand responds to new trends quickly. 
On the other hand, LVMH is often praised for keeping its core at the forefront despite completely reinventing itself. Lastly, Nike is known for its innovative products and categories while successfully connecting with the audience to build a loyal customer base. 
The Impact of Covid-19 on the Fashion Industry 
The novel coronavirus has completely transformed the world, even changing our day-to-day schedules. Stuck in our homes out of necessity and a will to protect others, according to research, customers in more than 77 countries are practicing social distancing and social isolation to reduce the spread of this pandemic.  
As a result, the fashion world is feeling the impacts of this deadly virus. In fact, in March of 2020, 27% of U.S. consumers reported spending less on luxury and fashion items. On the contrary, online fashion retailers are booming. 
For instance, brands like Zalando and Boohoo report a 34% and 45% increase in revenue, respectively. Moreover, while most categories are struggling to adjust to the pandemic, athleisure is enjoying steady growth. 
Ahleisure apparel incorporates the comfort of athletic wear while remaining more trendy than typical sports apparel. The industry was valued at $155.2 billion in 2018. 
Athleisure will likely notice a CAGR of 6.7% between 2019 and 2026. For these reasons, fashion brands like Nike and Lululemon are reporting phenomenal growth during the COVID-19 pandemic. 
Footwear and Jewelry Expected to Increase
At the same time, the shoes and jewelry industry is likely to face exponential growth as well. 
In fact, the footwear market will likely go up from $365.5 billion to $530.03 billion from 2022 to 2027. Plus, the worldwide jewelry ecommerce segment is expected to increase from $229.3 billion to $291.7 billion by 2025. 
These strong trends are expected to grow substantially over the next few years, even through the mass vaccination and opening up of many states and countries around the world.
To Sum Up
These fashion ecommerce trends shine some light on the fact that the state of the fashion world is changing rapidly. 
The true accuracy of the fashion industry analysis—and therefore these fashion ecommerce statistics—will only be known once the results of the post-pandemic world become a reality. This will most likely be in 2022, although some initial results can already be seen in 2021.
Venture onto Omnisend today and get a front-row seat to learn about the latest ecommerce trends. 
Special thanks to our friends at
Omnisend
for their insights on this topic.