We all know the importance of eCommerce merchandising. It can have great effects boosting sales, positive customer engagement and making an overall optimized eCommerce experience. Offering a brand image, an intuitive user service and a helpful visual layout is necessary. Here are some merchandising tips and tricks to help you stay on top of your merchandising game.
Remember Mobile Devices
Nowadays more people than ever use their mobile devices to browse and shop online. In fact, up to 50% of online purchases are made on mobile devices. For this reason, make sure your merchandising is optimized for mobile! You can use an app such as Tapcart to create a mobile app directly from your eCommerce store. This can ensure that images stay high quality, and merchandising stays as engaging no matter on mobile or web.
Keep It Personalized
Giving each shopper their own personalized journey is similar to what they would receive in an in-store experience. Shoppers want to see products that are relevant to them, that appeal to them, and that help them in their journey. By offering your shoppers personalized merchandising opportunities it means that they will be more likely to buy, and enjoy their experience.
Have A Stand-Out Homepage
There are certain things you can do on your homepage to make it stand out. For example:
Vibrant banners
Trending or new products
Offers of free shipping (if relevant)
Social media offerings
Since your homepage will have the attention of anyone that signs on, this is your opportunity to entice and wow! Make sure to not overcrowd the page with too much information. Just add the right amount that will keep people wanting to look further into your site.
Invest In Your Search Bar
Having an optimized autocomplete search with merchandising rules involved is a great idea. Even when people are using the search, they are looking for an experience which applies to them. Making sure that you have merchandising rules set up in your search means that no matter how people are accessing your site, they find an experience that works for them.
Offer Live Chat
Using an AI chat feature can overall enhance the eCommerce shopping experience. 82% of customers believe that receiving a quick response back to sales questions is a must. Adding a live chat feature means that shoppers have their answers responded, so they can have a merchandising journey tailored to them at that moment. Having 24/7 customer support is a great way to ensure that your shoppers have all their needs met.
Present Social Proof
Make sure that you include reviews also known as social proof. Humans respond well to knowing feedback from previous customers. They want to know that other people have tried the product, and can see that it's good. It's like the online version of word-of-mouth recommendations. Having these reviews clearly visible will make shoppers feel more comfortable shopping in your store.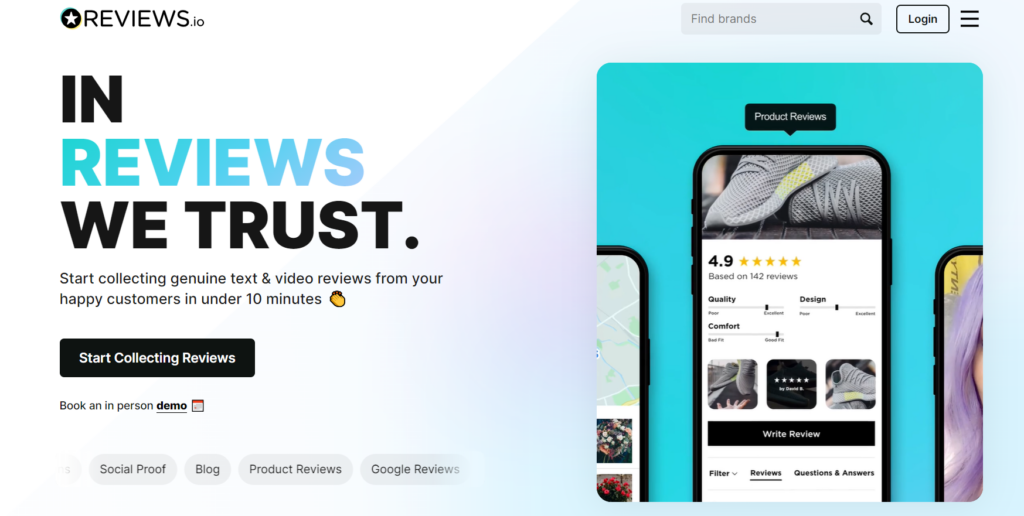 Keep A/B Testing
Just because a merchandising strategy works for you at one point in time, doesn't mean it will always stay this way. It's important to continue A/B testing your different strategies to figure out which works best for you. There are many different merchandising rules, ideas and hacks that alter the way your shoppers experience your site. Continue testing to see what works best for you at that point in time.
Be Bold
Make sure that your merchandising doesn't get stale. Continue to try new things! Try to be as unique and individual as possible! Give your brand its own image, style and feel. You want your shoppers to remember you, and to return back to your store for something that only you can provide.
Conclusion
Hopefully these merchandising tips will give you a good start into creating a merchandising experience that is entirely your own. This creates a win-win situation for both you and those purchasing products on your site.
Special thanks to our friends at
FastSimon
for their insights on this topic.