According to the National Retail Foundation, nearly three-quarters (73%) of consumers celebrating Valentine's Day this year feel it is important to do so, especially given the state of the pandemic. Regardless of how and where, people want to celebrate love, proving that Cupid has trumped Covid. This presents an opportunity for brands who are concerned about consumers abandoning them, and there's no time like V-Day to make sure your consumers are still – or are open to – falling in love with them.
Get your consumer to fall in love, and stay in love with your brand, so they return for holidays to come. Here are a few ideas.
This year, people have shifted to ordering everything online. from gifts to clothing to food. Obviously, the online experience differs greatly from the personalized experience consumers have come to expect in-store. But the opportunity to woo customers online is not only viable, it can even beat the experience brands offer in-store. Personalized on-site search can provide that exceptional experience for your customers in their own homes. It does this by looking through the shopper's past shopping history and using some demographics to create more personalized preferences. All of which results in an increase in the average order placed by the happy customers.
Your customer may not always know exactly what they want, leading them to search endlessly through your website. One way to make them fall in love with your brand is through the use of natural language search. Shoppers will search for common phrases, using word synonyms, color variations, etc., and natural language search will automatically correct any errors or typos, presenting your customer with the right results, regardless of their search. Accurate and relevant search results are directly correlated to a smoother shopping experience.
The display and arrangement of products in your eCommerce store is very important for merchandising, it is the first visual your customer will experience. InstantSearch+ will do the work for you by using geo-based, time-based, and signal-based merchandising techniques to pull your customer in. All of these make the shopping experience easier and more convenient for your consumer, delivering a greater chance of loyalty.
Use product finder to help shoppers find what they want faster, the way they are used to, through a Make/Model/Year or similar drop-downs. InstantSearch+ Product Finder will navigate your shoppers to their desired search results creating filtered results that increase the conversion rate.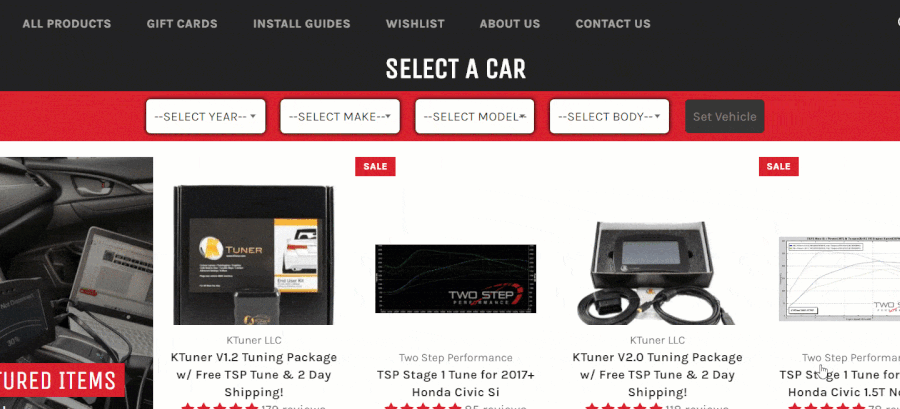 With an increase in online shopping, there is an increase in online competition as well. Money is still tight for consumers right now, but they still want what they want how they want it, FastSimon's tools give you an edge in competing in retail right now, which is pretty sweet!
Special thanks to our friends at
FastSimon
for their insights on this topic.