Ever wonder why the digital world can be so confusing and intimidating? Us too. SEO, CRM, CTR, CAC, SQLs…so. many. acronyms. What do they all mean?!
It can be overwhelming to even know where to begin when trying to navigate the online world. What if we told you that you might already know what a ton of this marketing jargon means? You might not be familiar with the fancy acronyms, but understanding the basic concepts is the first step.
We're going to introduce you to another marketing term that you're probably already aware of (even if you've never heard it before in your life)— The Digital Marketing Trifecta.
What is the Digital Marketing Trifecta?
Content is everywhere you look online and if you're a small business owner or a marketing professional, you are thinking about content all the time. Chances are you know what social media ads, organic posts, and user-generated posts are. But did you  know there was a title for them? Well, there is and it's The Digital Marketing Trifecta.
This is everything you see online—that ad for new running shoes you just saw on Instagram, or that new bakery's Facebook page that your mom just shared, or even this blog post that you're reading right now. These are all different forms of content marketing, and they're actually the three different types of media found in the Digital Marketing Trifecta.
The Digital Marketing Trifecta definition deals with the three media types that are found online—paid, owned, and earned. It can be kind of confusing to know what falls into which category at first, so let's take a closer look at each.
Paid media is anything that you pay for (shocking, we know). But this means more than just your paid digital advertising content. That influencer you paid to post a Tik Tok about your product? Yup, that's paid media.
Paid media can be intimidating because you're investing your hard-earned money in content. You want to get it right! But it doesn't have to be overwhelming if you start small. Let's take a look at a few brands effectively using paid media.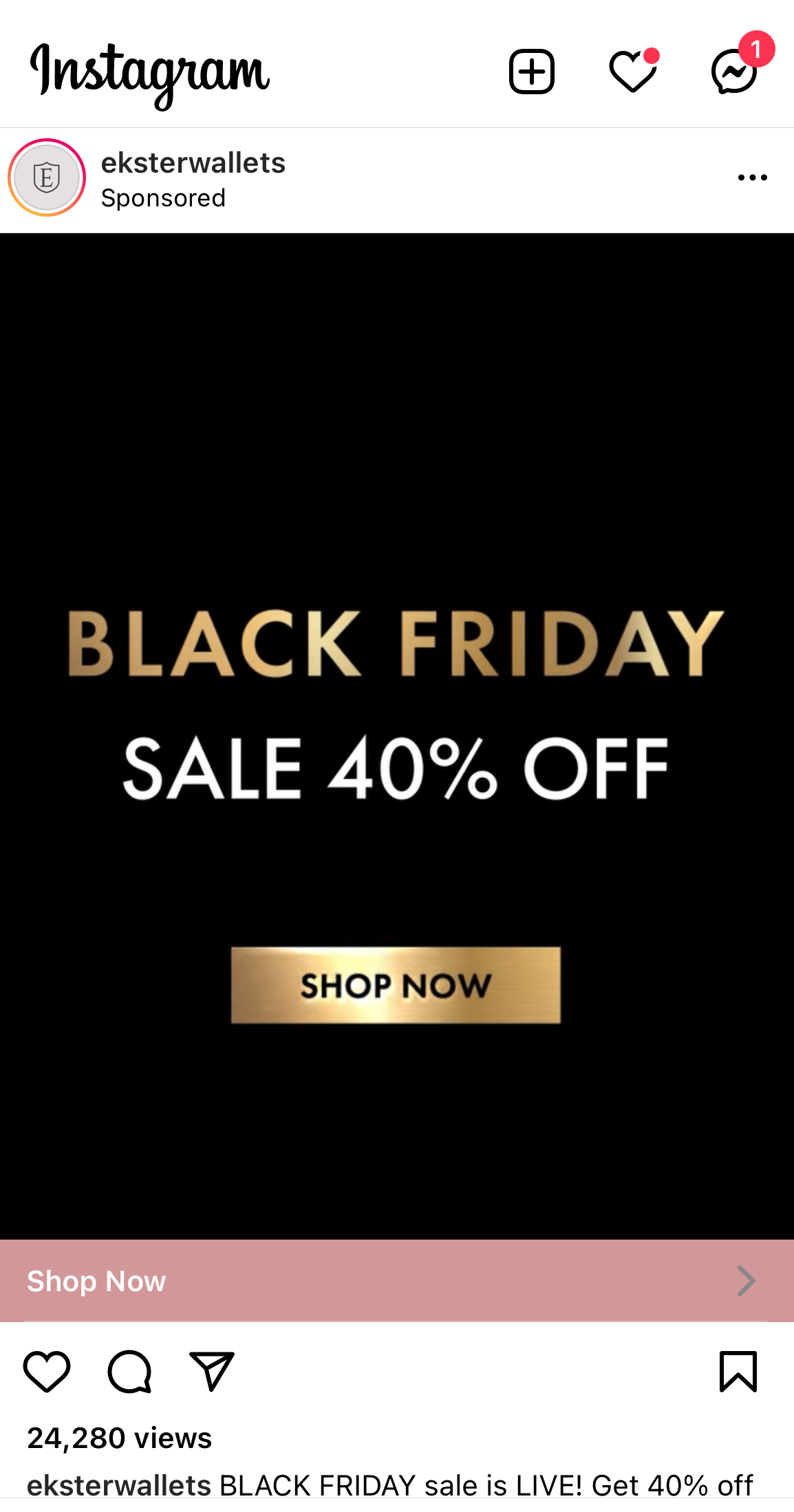 There is a reason brands spend money on marketing—it increases engagement. Here are some reasons to open your wallets and invest in paid media:
You decide who will see your ad (to some extent). You can run a brand awareness campaign and reach broader audiences or opt for a lead generation campaign and create very specific targeted ads.
You have some control over paid media. You create the content from the creatives to the messaging and decide who to target.
You can create top-of-mind awareness by targeting your audience on multiple channels. Choose from a variety of paid media methods like social media advertising, search ads, display advertising, retargeting, and influencer marketing.
On the other hand, paid media can get expensive and there might be some times when saving your hard-earned money is more beneficial. Here are some things to consider:
Obviously, the price tag can be a con when working with a limited budget. You can avoid this by setting bids that are reasonable for your brand.
With a world filled with advertisements everywhere we look, customers are becoming more skeptical about advertisements. If you do choose to use paid media, make sure it aligns with your brand values and appears authentic.
Let's face it, paid advertising is confusing! There are a ton of things to consider—how long do you run a campaign, who do you target it at, what should your bid be? If you don't have the time to properly learn how to do digital advertising, it might be best to outsource this to an expert.
What is owned media?
Owned media is anything you create as a brand that you own and post organically. Essentially, it's everything under your brand's control. Examples of owned media include social media channels, websites, blog posts, email newsletters, and mobile apps.
This is where most business owners tend to focus their efforts when they're just starting out because it's free and easy to produce. However, simply creating a website isn't enough if you want people to organically discover you. You need to always be adjusting your search engine optimization and content marketing strategy to align with your customer's preferences.
Let's look at some inspo brands who are creating really engaging owned media.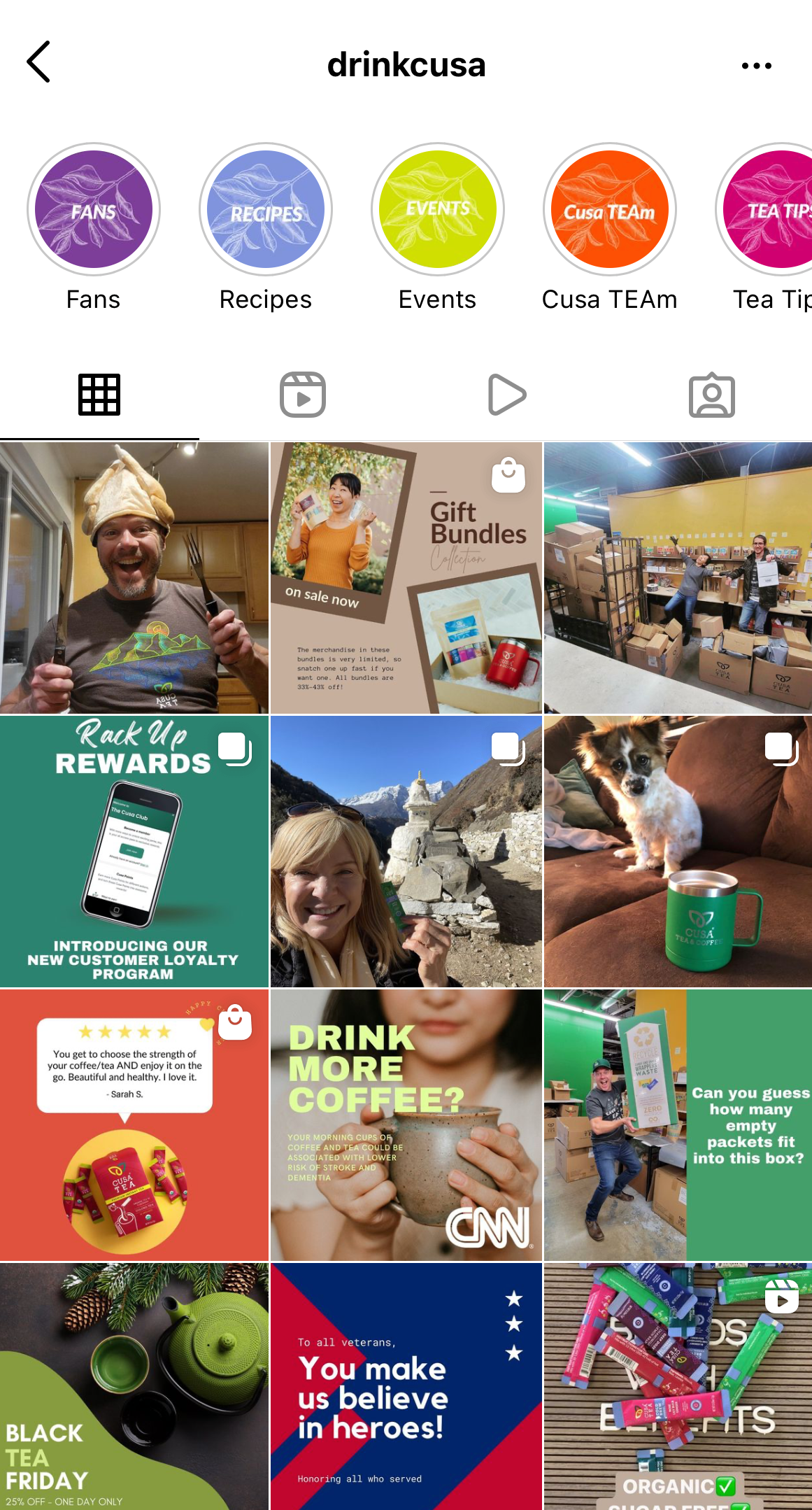 There's a reason why every business owner invests the majority of their time in owned media. Here are a few:
You have the most control over this type of media since you are the one creating, posting, and optimizing the content.
You can showcase your brand personality through various owned media channels, like your social media platforms or a store blog.
There are several powerful owned media types that you can use to create a brand community, like a Facebook group.
Although owned media always seems to be the go-to, there are some reasons to be wary of putting all your eggs in one basket. Here are a few issues with owned media:
Customers are slowly trusting brands less and less and looking outside the brand for authentic reviews. You can work around this by being very human and authentic throughout your customer experience.
Anyone who's worked in content knows how time-consuming it can be to create, especially with a small team. When you're starting out just focus on the basics—a functional website and a few relevant social media channels should be enough to get you going.
If you do opt to pursue several different channels, you need to ensure they are aligned to create an effective omnichannel ecommerce experience.
Earned media is any type of content that is produced about you but not by you. For most brands, generating a ton of positive earned media is the goal.
This involves everything from a customer sharing your post to their story on Instagram to a press release written about you by a newspaper. And when you've got it, flaunt it. Seriously, if you earn positive user-generated content or press, displaying it on your website is a great way to show new visitors how loved you are. Let's take a look at a few brands doing just that.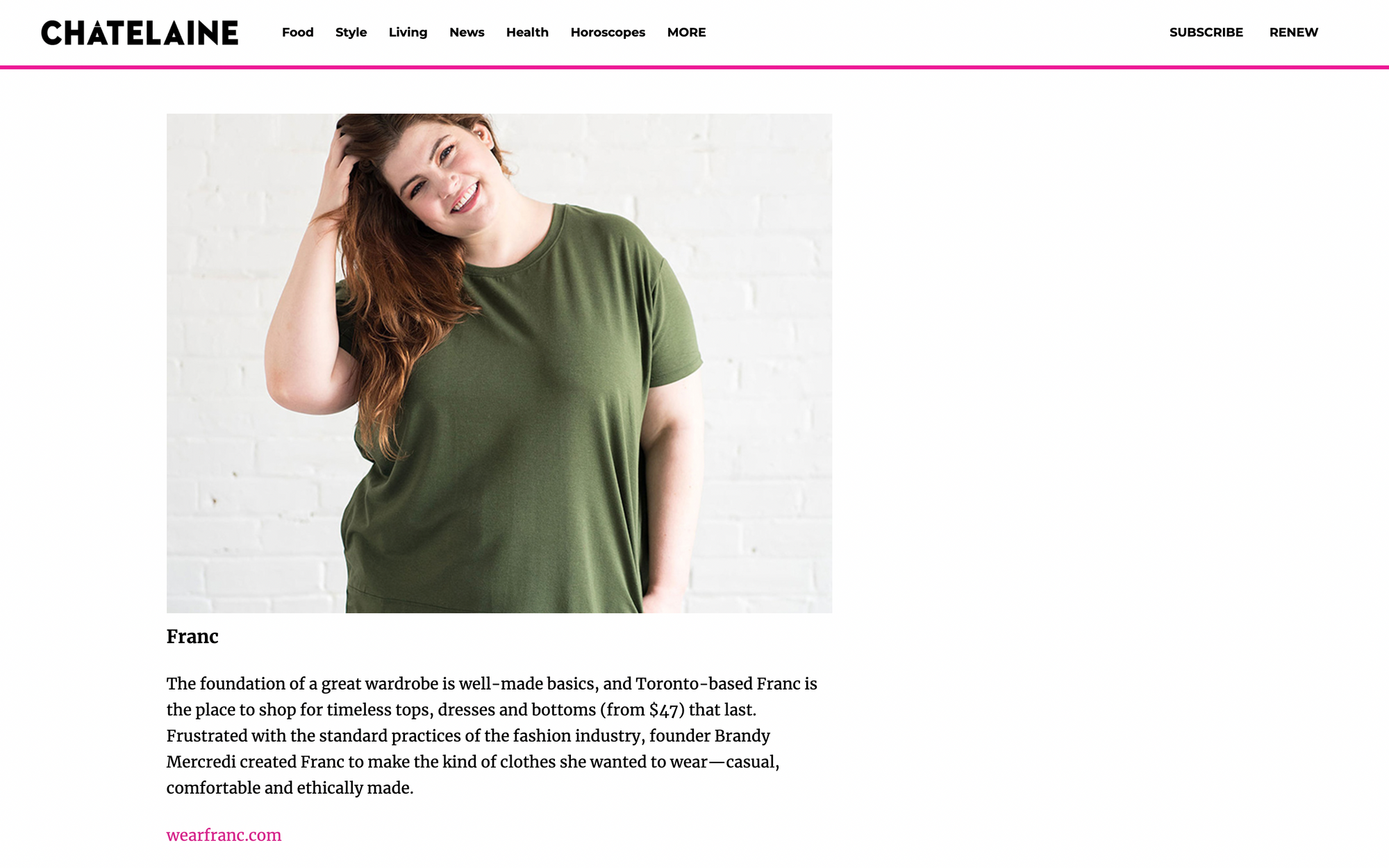 As we've mentioned, earned media is almost always a good thing. There are huge benefits such as:
Customers tend to trust what other customers have to say about brands. This is why customer reviews or photos are so effective in building brand communities.
It can be easy to encourage this type of social proof through the use of referral programs or loyalty programs that reward them for it.
Last but not least, it's completely free to you. Let your customers do your marketing for you.
We would be remiss not to mention some of the cautions with earned media. Before you direct all your efforts at earning media, consider these things:
You have no control over what people say or think about you. But you can control the customer experience you deliver and try to influence your customers to say great things about you by delighting them each step of the way.
It can be difficult for small businesses to generate this type of media. When you're just starting out, don't be afraid to ask your friends and family to leave reviews to get the ball rolling.
Why does any of this matter?
Now that the Marketing 101 lesson is over, it's time to put this into practice and figure out why any of this actually matters. For starters, when you leverage paid, owned, and earned media, you create a comprehensive marketing strategy. Think of some of your favorite brands and what their online presence looks like. Chances are they have a beautiful website, appealing ads that pop up pretty often, and a strong brand community supporting and posting about them.
You want your customers to trust you and having all types of content makes you appear more credible and authentic. Start with what you can control—your owned media. Then, depending on your resources and goals, you could dabble in the world of paid media. After that, the earned media should begin to create itself.
All you have to do is start, so get to creating content!
This originally appeared on
Smile.io
and is made available here to cast a wider net of discovery.