The basic managerial duties of organizing, coordinating, recruiting, directing, supervising, monitoring, and budgeting all will be part of your job as an Human Resources (HR) manager. 
Staff training is a crucial duty that can increase employee productivity and expand their current organizational knowledge. However, employees' productivity hours are also lowered when they attend training sessions. 
Consequently, it becomes vital to strike a balance between the hours that are productive and those that are lost to training programs.
Utilizing employee training software serves as an effective way to overcome this obstacle. It provides employee training while also raising productivity levels.
We shall outline the benefits of employee training software in this post.
14 major benefits of using employee training software to plan and deliver learning
According to research, efficient training courses can significantly lower customer complaints while increasing employee productivity by up to 230% and retention by up to 70%.
The following are some of the vetted benefits of employee training software:
Bring in smarter employees
Nowadays, job seekers constantly look for indicators to identify the best employers by learning if the businesses nurture their staff with in-house development or not.
Hence, more competent workers will search for your open position because in-house learning is a valuable offer to seize. By doing this, you can hire workers who are above average for your sector.
At times, employees exhibit poor workplace competencies and gap areas. Adopting an automatic staff training program is essential to enhancing their job talents and identifying their working deficiencies.
Engage employees with embedded presentations
Employee training software boosts employee engagement via embedded presentations, which are cheerful, welcoming, and educational. 
Pitch's collection of templates for professional presentations is intended to assist you in developing a formal training program for new recruits and act as a tool for independent contractors. 
The presentation template makes it simple to break down your training procedures, regulations, objectives, and results using a variety of slide layout possibilities. It will guarantee that each team member, both new and old, is clear regarding how you operate and what's expected.
Promote on-demand replacement
An employee training software will ensure that everyone is at the same level and has an in-depth sense of their workplace culture. This is particularly helpful if someone wants to replace another worker in case of unavailability. 
Allowing your staff to operate individually also aids in the removal of any bureaucratic situations.
Enhance employee performance
A trained professional is aware of the fastest and safest ways to complete the tasks that have been assigned to them. You may boost your employees' morale while also assisting them in better understanding the market and the products offered by your business by using employee training software.
The personnel will perform better than other workers in your business because of their increased confidence. These kinds of capable and proactive workers are an important gear in the machinery to get a competitive edge and progress to flourish as a top player in the market.
Foster systematic and continued development and training
A planned training course is vital to guarantee a seamless experience and basic knowledge concerning the workplace culture.
All employees are required to adhere to the firm's strict guidelines and policies in this respect. Your staff can receive continued training, ensuring that they are all fully informed about important topics like security, prejudice, and administration.
Ensuring ease of learning 
When discussing staff training programs, we also need to discuss how simple it is to learn. Your team must have access to the following learning resources if you utilize an employee training solution to streamline your internal learning program. 
Personalized education
You would be capable of creating training materials that are appropriate for the employee's position. The curriculum design also can be modified to take the learner's behavior and preferred methods of learning into account.
Mobile education
Mobile learning, often known as m-learning, allows your staff to study while they are on the go and hence, is an excellent medium. If implemented properly, the idea of m-learning gives your employees more flexibility and melds seamlessly with both in-person as well as online employee learning.
Leading to job satisfaction at work
Your workforce can have a numeric edge over other workers who leave their current jobs to look for educational resources on their own if you provide them with high-quality training.
Additionally, your workers will think that you are adding value to them by fostering a positive work environment.
Enhancing memory retention
According to the Bureau of Labor Statistics, there are already 36% of millennials working, and this percentage will undoubtedly rise as baby boomers retire. 
Gen-Y employees love technology and favor online learning over classroom instruction. primarily because ILT (instructor-led training) classes are frequently extremely long. 
Millennials have a lower attention span. You can easily build interesting and dynamic online training materials thanks to employee training software. As a result, your audience will have a superior experience and also be able to process and recall information more quickly.
Increasing versatility
Time is money. The duties that generate revenue for your company must still be carried out by workers. As a result, people choose to take a few vacations in order to prevent backlogs. 
A lengthy online training program may not be suited for time-pressed professionals. Employees who are doing online training might do it in between conferences or over lunch. 
From even the convenience of their own homes, they can access useful eLearning courses. This keeps costs down for your business while also making training sessions more comfortable for each individual in your workforce.
Enabling the use of many training sites
The ability for all of your workers to utilize the same eLearning resources from any location and at any time is among the best features of employee training software. 
Staff skill-training courses that last forever can be demanding and expensive. You won't have to cover pricey lodging and travel costs for eLearning. You may instead use these services to run other business initiatives. Additionally, your staff members have the opportunity to continue working productively in between virtual training sessions.
Boosting availability
You should take into account how easily available your instruction is to remote workers. Professionals must sit for hours of instruction using conventional techniques while scribbling notes. 
Since the brain can't remain vigilant for long durations without a pause, they could miss some things. 
Participants may have to wait for the subsequent training event to ask queries if they skip important facts. However, individuals can access eLearning resources whenever they want thanks to employee training software. It enables your staff to learn various things as per their pace — in relaxing environments. 
Fast learners can complete training more quickly during virtual classes, which boosts business efficiency. If you already have several branches throughout the world, this implies that irrespective of their various time zones, everybody receives tailored courses online sans resource limitations.
Increasing pedagogical developments
Research shows that gamification enhances corporate learners' information retention and increases their level of engagement.  You can provide numerous gamification rewards that motivate staff to learn more easily thanks to the advanced tools. 
Additionally, employees are given the option of choosing interactive methods and learning resources. 
Employers can easily connect skills with the objectives stated when you start online training processes using learning software.
Consolidating important knowledge
Employee training software counts as the best option if your instruction is primarily focused on helping employees review the fundamentals. It removes the necessity for an instructor to review the same material repeatedly, every year. Anyone can take a refresher course while seated at their office. 
Additionally, it enables you to progressively introduce new courses so that employees fully comprehend the eLearning material before moving on to fresh concepts. 
Employee training software also acts as a mechanism for constructive feedback, which helps develop positive behaviors. Employees can use microlearning libraries online, for instance, to polish their compliance skills or perform tasks more effectively.
Reducing training costs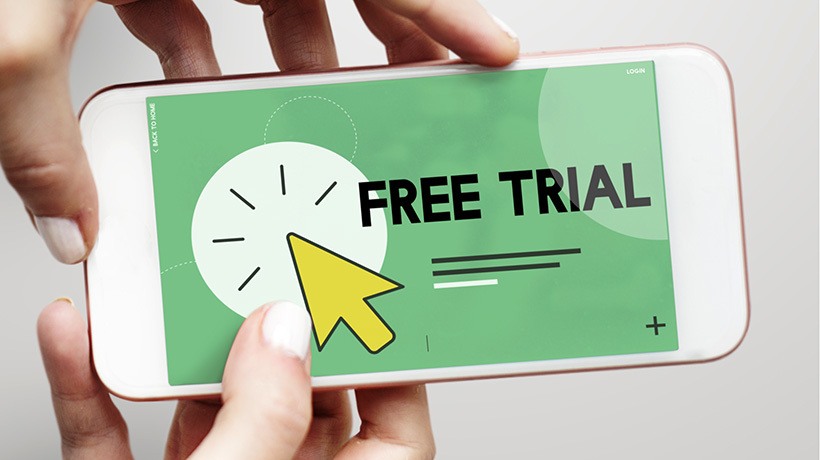 Let's not overlook that another of the best things about employee training software is that it lowers L&D (learning and development) costs. 
Many businesses postpone this expenditure because they think it will break their budget. But, switching to eLearning enables you to deploy resources more wisely and boost worker productivity. 
The technology and its deployment may cost money, but the rewards are worthwhile. Finding staff training software that meets your objectives and creating a precise budget that takes into account all unforeseen costs are the keys to success. 
Before deciding, use free trials to try out several platforms and solicit input from your L&D staff. Extended training sessions and trips to ILT locations outside of your firm no longer need to slow down regular business operations. You can obtain feedback and outcomes, which is among the most significant advantages of staff training software. 
Online training resources are simple to upgrade and can also be tailored to each individual's specific needs. You have the option to decide what courses your staff will take. They can also use it to determine the ideal time for training and increase their knowledge.
Conclusion
Employee training improves working abilities and makes sure that everyone has at least some access to ergonomic guidelines so they can complete their assigned responsibilities more effectively in accordance with business rules.
Above all, offering internal training will boost employee satisfaction and performance, thereby improving the company's reputation. 
And lastly, decent employee training software enables you to achieve all of the above positive aspects in a quick and efficient manner.