This article is part of our unPredictions series — no guesswork, no lofty trends, just real commerce marketing priorities to help you drive customer engagement and increase growth and revenue in 2022.
---
The more tools you have in your tech stack, the less time you have to use any of them to their fullest potential… and the more likely it is you're wasting money. 
The very idea that enterprises use an average of 91 marketing cloud services boggles the mind (source: chiefmartech.com). Even if you set aside services like social media sites, which are included in that number, that's a lot of software. That's 91 user interfaces, 91 credential combinations, and who knows how many campaigns, components, and content functions. 
I have no idea what the average number of features per those services might be. If I were to say (at random) that services average a mere 30 features each, that would multiply to a staggering 2,730 features at your fingertips. 
The last thing marketers should aim to be is a "jack of all trades, and master of none." The real question is, can you truly maximize potential value out of your tech stack when spreading yourself so thin?
Read on to find out why your martech stack is costing you money and what you can do to put an end to the resource leakage.
4 Signs Your Tech Stack Owes You Money
Look out for these four warning signs that indicate your tech stack owes you money:
Your data is siloed. Data silos are manifest in disparate information, fragmented or disconnected customer experiences, and an inability to gain visibility into all customer data. If your data is siloed, you don't need any of the other red flags in this list to warn you that you're bleeding moolah in a bad way. Data is crucial to understanding the customer journey and applying personalization throughout the buying cycle. But siloed data makes automating that journey nearly impossible. When your data is siloed, customers receive not only irrelevant content but disjointed messaging that disregards her past engagement. Making such a bad impression is a great way to drive shoppers on a bee-line right to your competitors.
Your team members are struggling to learn new software. Onboarding — whether you're onboarding new software or new teammates — requires time and effort. When you add new software, you need to ensure team members adopt it. If they don't adopt it (whether because they're too busy or it's too confusing), that's a problem. And when you add new team members, if they struggle to adapt to tech and become constantly confused, that's another big problem. Both of these problems mean you aren't maximizing ROI on your software.
Team members are burning extra time on software. According to 41% of in-house marketers, significant time is lost switching between martech solutions. Your team's time is money, so when time is lost on a technicality (pun intended), that hurts your productivity and costs you money. Incurring lots of little losses adds up.
Tech is chewing through your marketing budget. CMOs spend more than a quarter of their budget on martech, but nearly 40% of it is wasted due to several martech solutions that are not fully deployed or used. That's money down the drain. 
3-Step Action Plan for a Unified and Flexible Tech Stack
A well-integrated tech stack is the key to building a seamless experience for your customers. Finding the right balance of solutions can keep your entire business informed about your customer behavior, interests, and recent activity. 
Take action with these three key steps and make your tech stack work harder for you (rather than vice versa):
Consolidate your tech. By combining your technology and data into a unified solution, you'll not only save time but also significantly increase your marketing effectiveness. With the added flexibility and insights, you can swiftly act on and react to customer demands. 
➤ Bonus Download: Need to send this tech consolidation project through the RFP process? Not to worry; check out our MarTech RFP guide. 

Execute with your improved tech stack. With your first-party data in one place, you can start using automations for advanced segmentation (leading to better personalization) and AI for amazing predictive capabilities. By creating a seamless journey with your brand, you'll also boost customer loyalty. Get the unPredictions ebook and check page 40 for a list of personalization ideas. 

Measure the results. See exactly what your marketing efforts are accomplishing, and share those results both with leaders and your team. Visibility into results empowers teams to make quick, smart decisions. In your consolidated tech stack, take advantage of the measurement tools to analyze results and find opportunities for incremental improvements. Uncover what isn't working so you can redirect resources into more valuable efforts. Save time by creating fewer campaigns from scratch — instead, focus on doing more testing with the campaigns and content you have in place.
Bonus Step: Ensure you can extend your capabilities. The best customer engagement platform is one that allows you to extend beyond the platform with integrations. For example, the Emarsys Upgrades integrations offer a robust library of prebuilt connections with some of our strategic partners. One of our favorite connections is the Zendesk integration, which puts the power of Emarsys in the hands of your customer service representatives, keeping them informed about recent engagement in your marketing campaigns, website behavior, predictive affinity models, and allowing them to re-trigger transactional campaigns as needed. 
"We connected Zendesk with Emarsys in the hope that it would give our Customer Care team better visibility and insight of the customers reaching out. It did just that. Our Customer Care agents are now able to quickly pull up a customer's profile without the need to reach out to the CRM team. This allows them to see on a granular level their last communication, last product/s bought, and even products to upsell based on Emarsys Predict. This visibility has improved our Care Team's responses, and is another action towards being truly omnichannel!"
Consolidating Your Tech Stack Is Worth It Financially
Maybe you've thought about consolidating your tech stack for a while now… that wouldn't be surprising given how frustrating it can be to deal with dozens of software platforms. However, a bloated software setup is more than merely frustrating; it's a drain on your budget. 
Get consolidated and get more value out of the data you have at your fingertips. Bring that data together in one place and put it to work for you so you can personalize content and engage customers. 
Unlock capabilities that were only ever a pipedream when your data was scattered to the four winds, and turn your marketing team into a revenue-generating power engine. 
Reducing frustration comes as an added perk. 
---
Handpicked Related Content: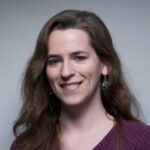 Virginia Sanders
Senior Content Marketing Manager
About the author
Virginia is a wordsmith with a passionate drive for bringing brands to life through storytelling. As a content manager for Emarsys, she continually seeks to make the written word more engaging and enriching, so readers can walk away with valuable insights.
Connect with Virginia: LinkedIn
Special thanks to our friends at
Emarsys
for their insights on this topic.