You win a lot of new business over Black Friday, but do they stick around? Black Friday isn't just about sales; it's a unique opportunity to build long-lasting customer relationships and strengthen brand loyalty.
While the typical approach emphasizes short-term gains in the form of sales and revenue, this strategy falls short in fostering lasting loyalty beyond the holiday season. So, how can you transform Black Friday into a platform for building customer loyalty that endures?
---
Quick links:
---
Prioritizing Relationship-Building Over Discounting
Black Friday presents an opportunity to engage customers on a deeper level. While many shoppers chase discounts, true brand loyalty goes beyond price reductions. Consider your own shopping habits – you likely have loyalty to brands that resonate with your values and engage with you through various channels. Brands that prioritize sustainability or other shared values tend to have more committed customers.
Building authentic relationships with your customers creates a defense against competition and discount-driven strategies, enabling your brand to thrive even in a volatile market.
The 3 Types Of Black Friday Shoppers
There are three types of customer who jump on a Black Friday sale. Some customers you'll want to avoid entirely, while others will be left with a lasting, positive impression of your brand (and come back for more).
1. Bargain Hunters

These Black Friday shoppers are notorious for scoping out the best deals and discounts, rather than building long-lasting relationships with brands. They'll look for the store with the best price on the products they're looking for, and will happily choose Amazon over you.
2. Loyal Regulars

Your most loyal customers love keeping tabs on your sales so they can enjoy the odd discount. They're shopping with you at most times of the year anyway, but sometimes there's that item they couldn't quite justify at full price and they're elated to pick it up at 10% off. This segment will also typically purchase more items from you over sale periods than other segments.
3. Brand Newcomers

This is your ideal segment of new customers. These customers are first-time shoppers who discovered your brand because they spotted a sale, and were overjoyed by the product and brand experience. They loved what they found, and they are more than happy to sign up to your loyalty program or email list to hear from you more. Let's take a closer look at the second two segments, and how you can maximize sales from each of them during (and after) Black Friday.
Maximize Black Friday Sales To Your Regulars
Black Friday is the perfect time to show your loyal customers some extra love. This shopping season, you can boost your sales by following a few key strategies. Let's dive into these tactics to make this Black Friday a memorable one for your loyal customer base.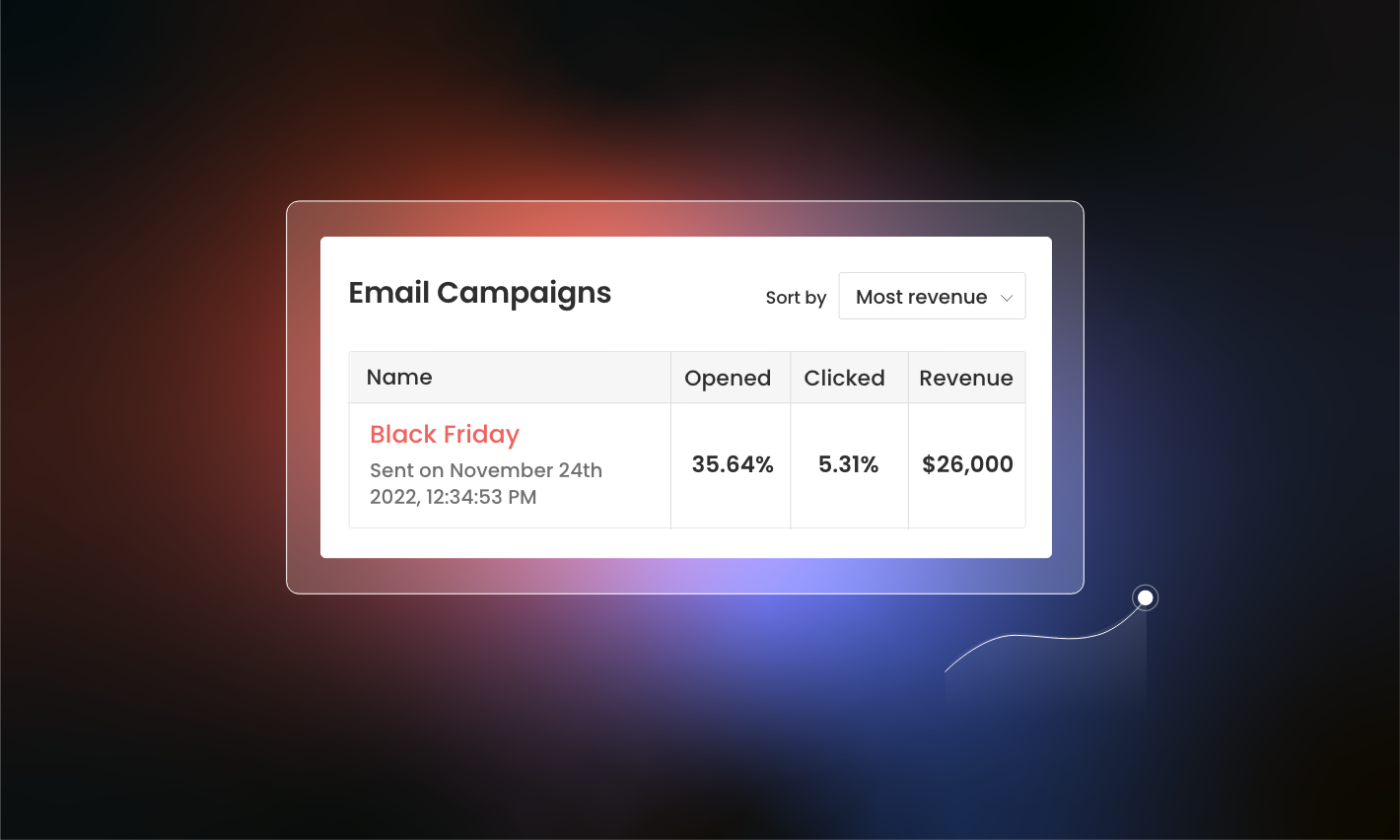 Send more campaigns

Send more emails and SMS messages—the normal marketing rules don't apply. If you run a loyalty program, make sure you're using your customer purchase data to send targeted discounts and offers where possible.
Prepare your loyalty program

Your most loyal customers love keeping tabs on your sales so they can enjoy the odd discount. They're shopping with you at most times of the year anyway, but sometimes there's that item they couldn't quite justify at full price and they're elated to pick it up at 10% off. This segment will also typically purchase more items from you over sale periods than other segments.
Give them special treatment

Make your existing customers feel even more loved by giving them VIP or early-bird access to your sales. Alternatively, you can offer a kickstarter voucher as a bonus—an initial $10 off to stack onto their Black Friday discounts.
Encourage them to share your sales

Encourage your customers to let their friends know about your sales. Offer incentives for referrals. You can sweeten the deal by offering extra loyalty points or rewards for sharing over the Black Friday campaign period.
Remind them of the value they earned

Send frequent points balance emails to remind these customers of their rewards, reinforcing the value you delivered over the sales period. (This has the bonus effect of encouraging them to return and redeem their rewards!)
Attract Newcomers Who Will Stick Around
Over Black Friday, you'll welcome newcomers into your customer base who have potential to become loyal supporters in the long run. Let's explore some strategies to keep newcomers engaged beyond the sales season.
Prepare your loyalty program

Will Brand Newcomers get anything extra in your loyalty program if they sign up over Black Friday? Double or triple points for a Black Friday purchase perhaps? A 10% voucher on their next purchase? Make sure your offers are all set up, ready for your campaigns.
Capture their details!

Make sure you effectively communicate the benefits of joining your loyalty program to increase your customer attachment rate during the holiday season. This will grow your marketable database and help you retain them beyond Black Friday.
Customer attachment rate: The percentage of your total sales that are linked to a customer profile. A higher customer attachment rate signifies superior data quality and enhances your ability to effectively market to your database.
Encourage them to share their experience

Promote active participation in your loyalty program and create opportunities for these customers to share their positive experiences with friends and family. Encourage them to refer new customers and reward them for doing so. This not only helps you acquire new customers but also solidifies the bond with your newly discovered audience.
Ask for their feedback

Asking for private customer feedback can reinforce positive interactions and help iron out any hard feelings. Customers who reciprocate by leaving feedback (good or bad) indicates a promising level of engagement, and can mitigate bad reviews.
How Marsello Helps Merchants Sell More Over & After Black Friday
Marsello merchants went over and above in Black Friday in 2022—running extra loyalty program incentives, rewarding customers for referring friends, and sending countless email and SMS campaigns. Over the Black Friday / Cyber Monday sales period, more than 2.6 million orders were placed by their loyal customers.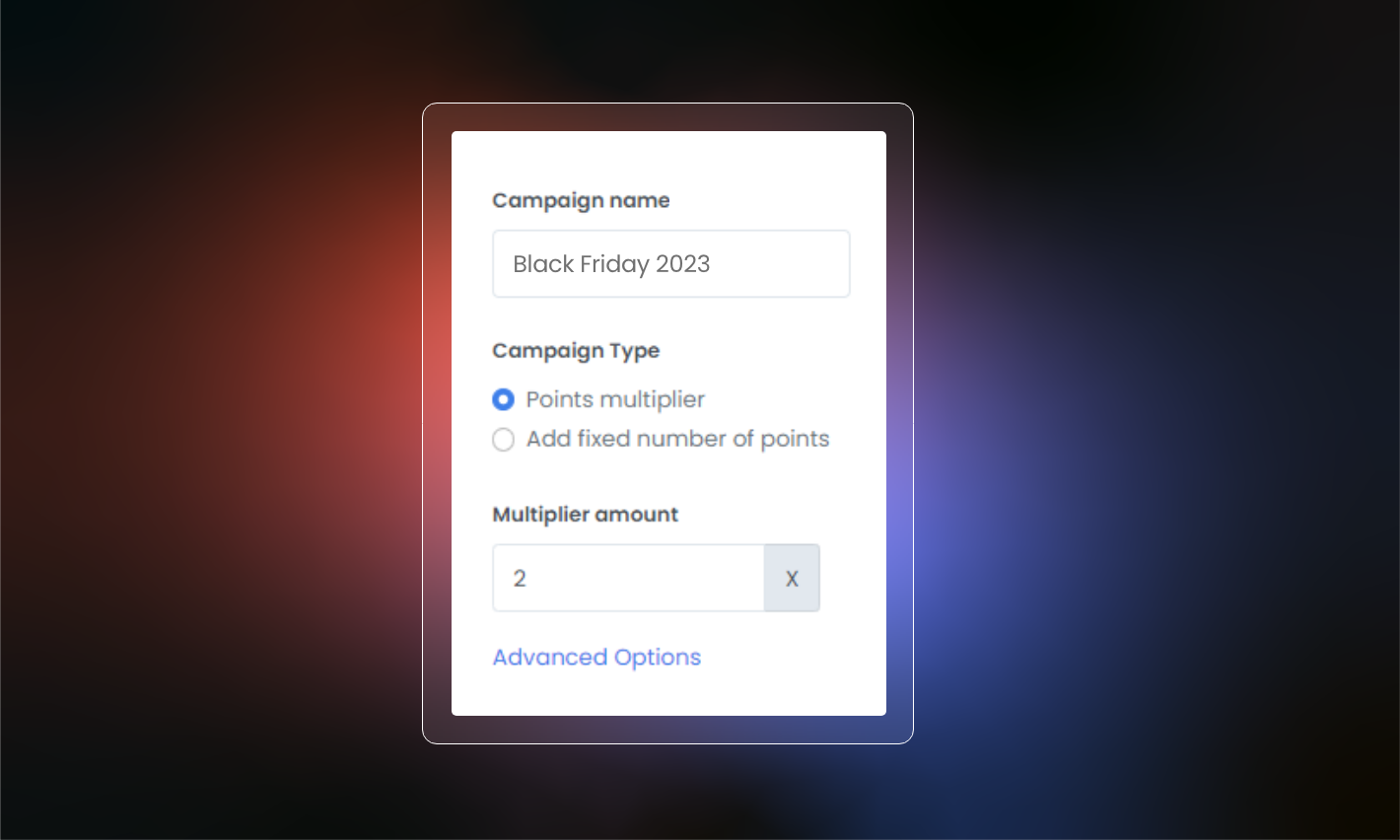 How do Marsello merchants set up for success?

A beauty retailer in the US sent a whopping 2-7 emails per day over the sales period, and made more than $350k in revenue Black Friday sales, with one email making over $26,000.

A food retailer in the US sends around 1 email per day over the BFCM period. Their points earned by customers triple in November and December each year compared to other months.
Top tactics to retain and grow Black Friday customers

Points campaigns: To award more points per dollar spent over a particular time period or in a specified store
Tiered loyalty: To incentivize shoppers to unlock more valuable rewards and spend-to-points ratios
Prompts for staff at POS: Add reminders at point-of-sale so staff remember to add customers to each sale. Lightspeed users can do this with the Advanced Marketing add-on, powered by Marsello.
QR codes & digital membership cards: Help to increase customer attachment rates by making it easy for them to identify themselves at point-of-sale.
Referral programs: Make the most of the sales frenzy by offering referral incentives. Drive word-of-mouth and brand awareness from regulars, and let new shoppers know about the program too.
---
Final Words
Black Friday is undoubtedly a powerful tool for businesses to boost sales and revenue. However, its true potential goes beyond the short-lived excitement of discounts and one-time transactions.
To truly harness the value of Black Friday, companies should shift their focus towards prioritizing relationship-building over discounting.
While Bargain Hunters may provide a quick spike in sales during the holiday season, their loyalty tends to be fleeting. Instead, businesses should concentrate on cultivating relationships with Loyal Regulars and Brand Newcomers.
Loyal Regulars, who already have a connection with your brand, can be nurtured further through personalized marketing efforts, VIP access, and special offers during Black Friday.
On the other hand, Brand Newcomers, attracted by the sale, present an opportunity to convert them into long-term customers through effective communication, loyalty programs, and referral incentives.
---
Read more: 7 Steps To Building A Profitable Loyalty & Rewards Program
Published Oct 3, 2023 4:58:02 PM
Special thanks to our friends at
Marsello
for their insights on this topic.