Reading Time: 7 minutes
BigCommerce is one the world's most popular ecommerce platforms. Its powerful, easy-to-use interface provides businesses of all sizes with everything they need to create a thriving ecommerce brand.  
However, to get the most out of your BigCommerce store, you also need to implement a well-rounded BigCommerce marketing strategy. In this article, we'll discuss how to do exactly that. 
Overview
Before you dig down into your strategy, let's run through a short preparation checklist: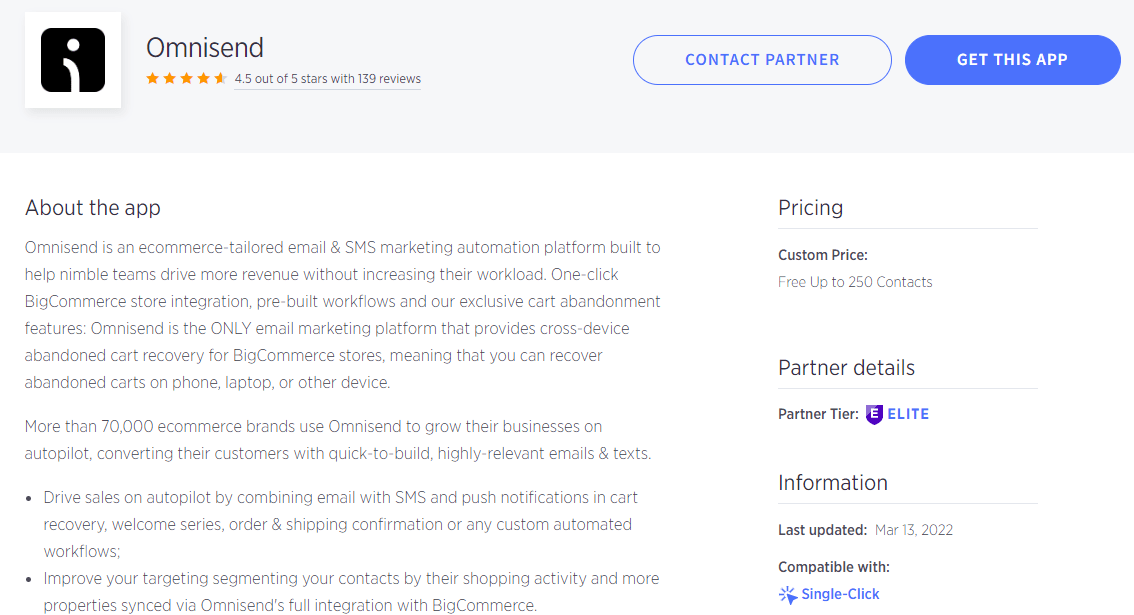 With this preparation done, let's check out some of the best BigCommerce marketing practices to drive shoppers to your store.
Ominsend is a BigCommerce Elite partner. Start free today for full access to our advanced automation features!
Use marketing automation for your BigCommerce store
Integrate powerful marketing automation tools with your BigCommerce store to save yourself time on mundane tasks. There are a few different automation techniques that you can try, depending on your needs and goals. However, every BigCommerce store could benefit from the following: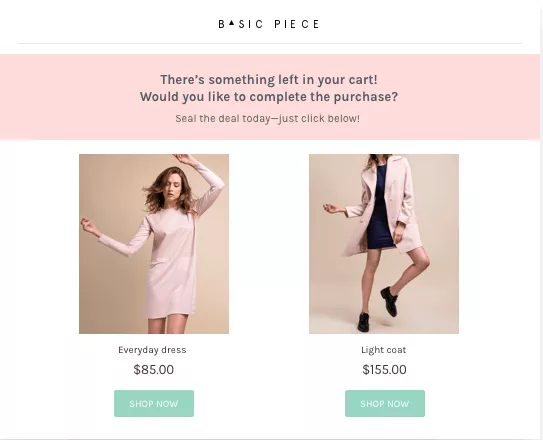 BigCommerce automation is essential for increasing your efficiency, accuracy, and productivity. Delegate repetitive marketing tasks to your marketing automation platform and spend more time focusing on the big picture. 
Use email marketing for your BigCommerce store
Email is still by far the most effective marketing channel. It delivers by far the highest ROI and is trusted by consumers. Make sure you're using the following email marketing tactics in your BigCommerce store: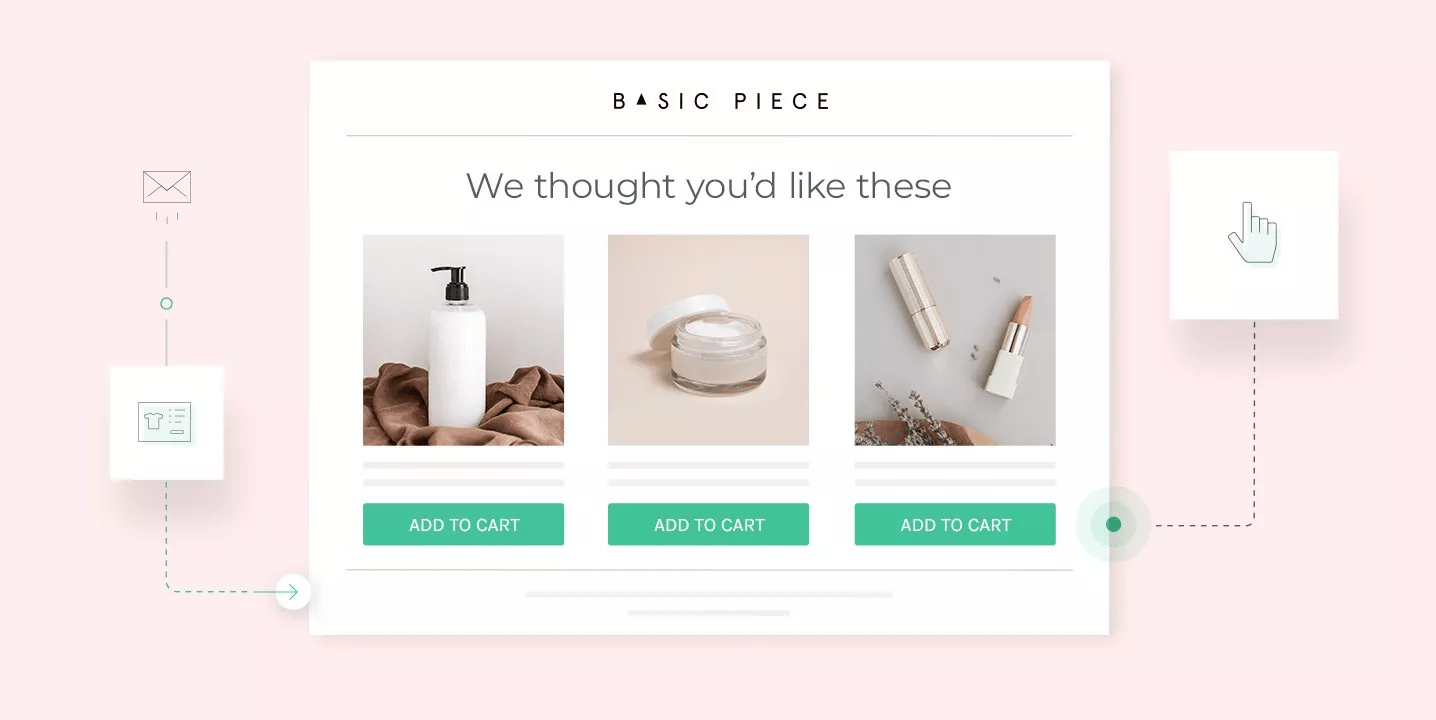 Successful BigCommerce email marketing requires an well-stocked and highly-engaged contact list. Sign up visitors to your store using dynamic sign-up forms that capture more subscribers. 
Focus on BigCommerce SEO
Most online shopping journeys start with a Google search. This makes your BigCommerce SEO efforts a crucial aspect of your overall BigCommerce marketing strategy. You should aim to present for search queries that answer user intent from Google users.
Most people prioritize blog articles for their SEO. Blogs are ideal ways to boost your SEO rankings, but there are other ways too. Your BigCommerce store's product pages, homepage and other resources should also be SEO friendly and optimized so they rank highly in search results. 
When creating an SEO strategy for your BigCommerce store, pay attention to the following:
BigCommerce SEO can be a complex task, so consider hiring a freelance expert to help you optimize your BigCommerce store. A small investment in BigCommerce SEO practices can provide huge long-term benefits as more customers organically find their way to your site. The more traffic you have, the more you can attract to your subscriber list for email marketing campaigns. 
Focus on referral marketing for your BigCommerce store
Word-of-mouth has always been one of the most powerful forms of marketing. People who share their positive experiences to their friends, family, and social media followers are listened to and trusted. In fact, 71% of people are more likely to make a purchase when referred to by social media.
This makes referral marketing an essential component of your BigCommerce marketing strategy. The first thing to do is provide the kinds of experiences that make people want to recommend your brand to others. Things like friendly communication, helpful support, informative welcome messages, and other personalized services are crucial to making a lasting impression.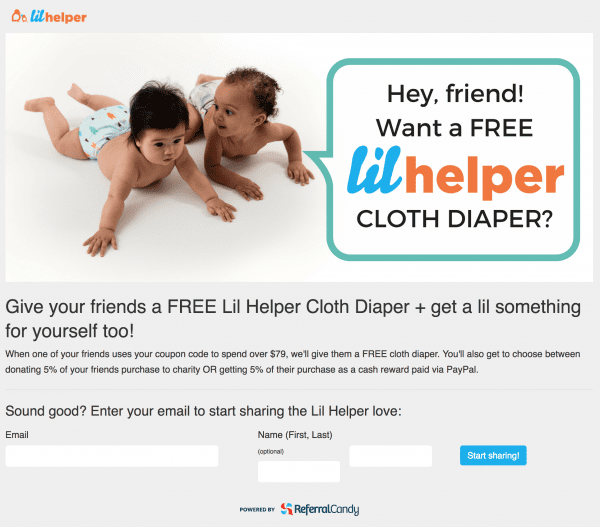 The next step is to implement a referral program and promote it on your emails, newsletters, social media channels, and website. These BigCommerce referral program examples offer incentives such as discounts and gifts in exchange for a referral. There are many specialized third-party apps that integrate seamlessly with BigCommerce and provide everything you need to run successful referral campaigns.  
Use loyalty programs for your BigCommerce store
It's far easier to sell to customers who are comfortable with your brand and have already purchased from you. Encouraging customer loyalty is integral to your BigCommerce marketing strategy, helping you to boost your repeat revenue and save on the costs of constantly attracting new leads. 
According to Accenture, more than 90% of companies now offer a customer loyalty program of some kind. However, loyalty programs don't always guarantee success. You need to understand your customers' needs and purchase motivations, and offer them the right incentives to stick around. The best loyalty programs go beyond simple cash discounts. They appeal to the emotions by offering community, a sense of purpose, and exclusivity. 
Consider adding a specialized third-party loyalty app to your BigCommerce store. These can promote loyalty and customer engagement through advanced points-based systems. Customers earn points via purchases, referrals, reviews, or other positive interactions. They can then use these points to claim special benefits and incentives.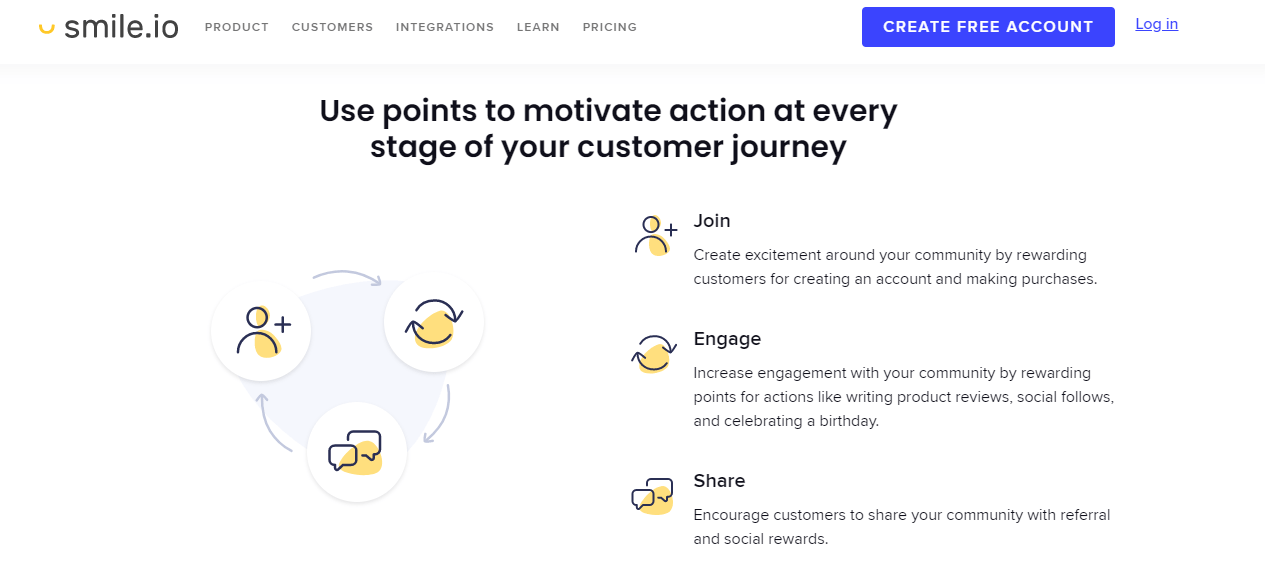 Of course, you could create a BigCommerce loyalty program by yourself. However, apps like Smile.io offer intuitive solutions at competitive prices. 
Add more user-generated content
Nothing builds trust in your brand better than user-generated content. Also known as social proof, this includes content such as reviews, social media posts, products unboxings, and more. 
With consumers increasingly turned off by direct advertising, we're turning to each other for advice on what to buy. In fact, according to research, people find user-generated content like reviews and other forms of social proof to be 35% more memorable than other media, and 50% more trusted. It's time to let your satisfied customers do the talking. 
Featuring user-generated content on your website, promotional emails, and social media posts to reassure customers that it's perfectly safe and normal to buy from you. Not only that, but people are enjoying what you have to offer. 
Social proof is especially important on product pages and within your checkout process. These are the areas where customer uncertainty and doubts can make them waver on a purchase. A glowing endorsement from a fellow shopper can be the push they need to seal the deal.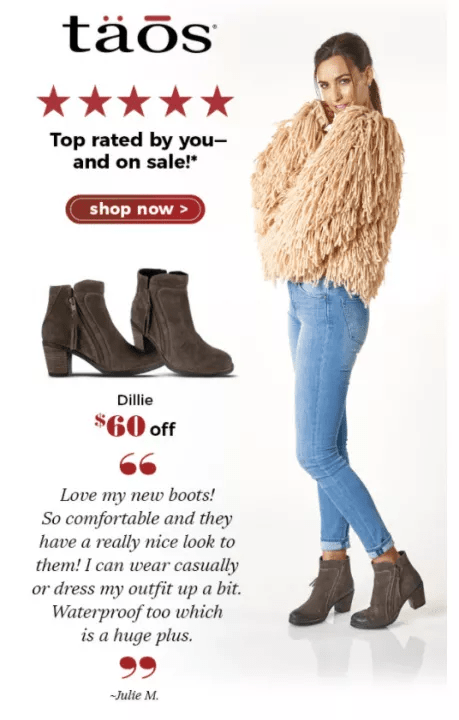 The best way to immediately boost your social proof is to optimize your review marketing. Make it easy for customers to leave reviews by including requests in your post-purchase messages. You should also make yourself present on common review sites such as Amazon, Google, Facebook, and Yelp. 
Third-party apps such as Yotpo offer everything an ecommerce business needs to optimize its review marketing. Yotpo scours the internet for user-generated reviews, photos and videos that mention your brand. It then helps you to display your social proof for maximum affect. 
Consider influencer marketing
Influencers are a good way to boost your brand's profile among your target demographic. They have built a dedicated social media following that trust and respect their opinions, providing you with a captive audience for your products. 
Get started with influencer marketing by choosing your preferred social media platform. This will depend on your audience and your products. For example, clothing brands will do better on visually-attractive platforms like Instagram and TikTok. For more niche products, consider YouTube, Pinterest, or an industry magazine. 
The next step is choosing the right influencer. They should be closely aligned with the ethos of the brand and products that you sell. Choose someone that can naturally endorse or review your products to create authentic and interesting content. Don't forget to create clear expectations and guidelines with your chosen influencer to make sure that you're getting the results that you're looking for. 
Simply contacting a popular person and asking them to promote your product is not enough. A good influencer marketing strategy can create awareness and hype around your brand while producing content that can be used in all areas of your BigCommerce marketing strategy. 
Wrap up
Every retailer will have their own unique BigCommerce marketing strategy, depending on their specific needs. However, by optimizing the strategies outlined in this article, you'll have an immediate head-start on your competitors. 
Looking for the perfect platform for your BigCommerce email marketing? As an Elite Partner, Omnisend integrates seamlessly with your BigCommerce store to deliver powerful omnichannel automation. You'll be able to run personalized email marketing campaigns that incorporate SMS and other channels. You'll also find ready-to-use workflows such as abandoned cart and welcome emails so you can get automating right away.
Start free with Omnisend today and get full access to these features and much more!    
Special thanks to our friends at
Omnisend
for their insights on this topic.