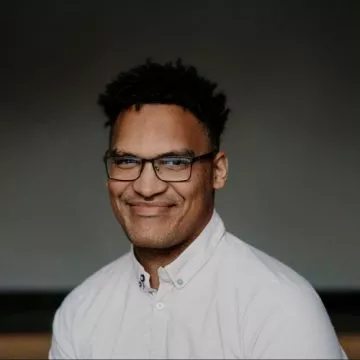 Bernard Meyer
Content Growth Marketer
Reading Time: 5 minutes
Podcasts have been booming over the last few years. By January 2020, there were 850,000 active podcasts, up from 750,000 in 2019 according to Podcast Insights.
Ecommerce podcasts have also witnessed a sharp increase with businesses spending over $710 million in podcast advertising in 2019 and $780 million in 2020. This amount is expected to surpass a staggering $1.6 billion by 2024 as more and more people tune in to get top-notch advice on boosting their online businesses.
And it's no wonder—ecommerce has absolutely skyrocketed over the last year, and this is in spite of (and in many ways because of) the pandemic. In fact, Omnisend's Ecommerce Statistics Report showed that some conversion rates increased more than 100% in 2020 compared to 2019. Email conversion rates went from roughly 3% before the pandemic hit, to more than 7% at the end of the year.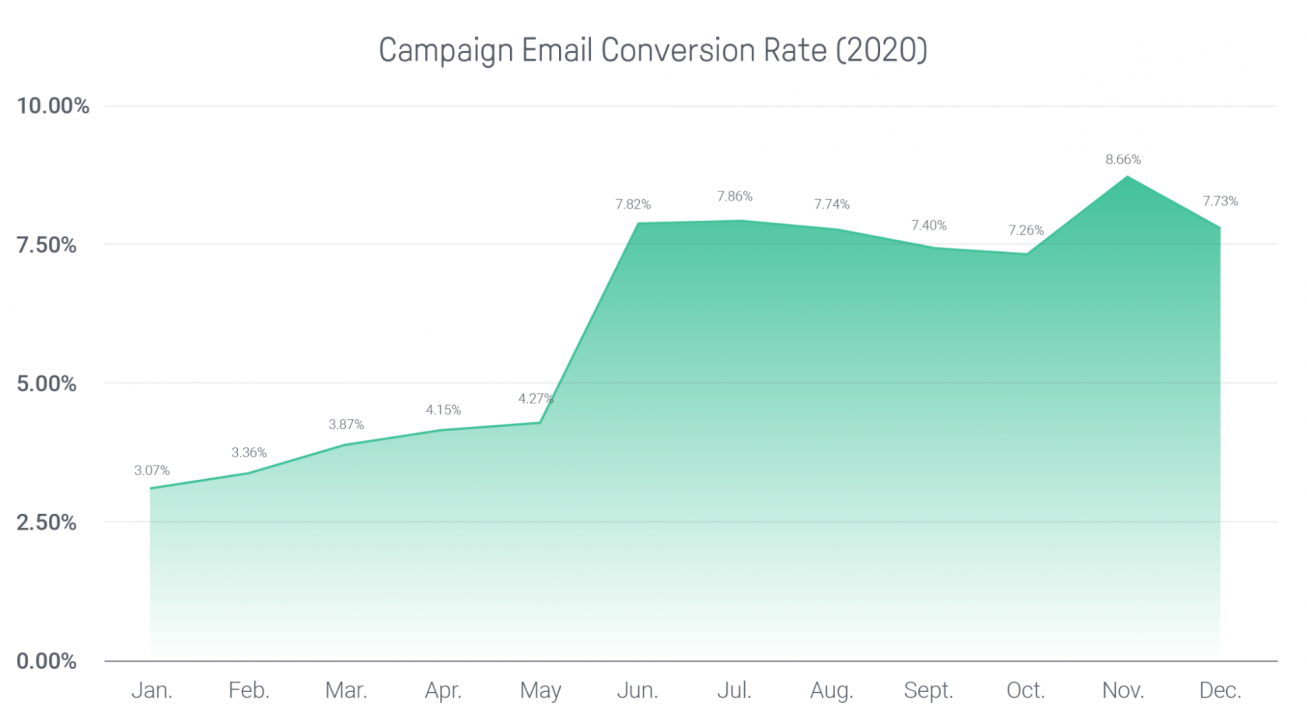 What these stats suggest is pretty clear: ecommerce is booming.
Ecommerce podcasts are also very convenient, since you're able to listen whenever you want, whenever you want, using popular platforms like Spotify or iTunes. Most of the best ecommerce podcasts feature experts in the field who have priceless experience, including in marketing, sales, management, and general business strategy.
If you want to know how to start your ecommerce business or grow it exponentially, you need to find the best ecommerce podcast. Today we're looking at the 9 best ecommerce podcasts offering advice that you need to make sure your business grows steadily.
Cart Insiders Ecommerce Podcast
The Cart Insiders ecommerce podcast covers everything you should know about Direct to Consumer (DTC) business, which is very important for ecommerce businesses to grow their customer base. Cart Insiders features analysis and insights into the different parts of ecommerce and is one of the best ecommerce lifestyle podcasts you can find.
The first season of Cart Insiders offers you great insights from renowned business professionals in companies such as Jiggy Puzzles, Rhone, Love Cocoa, Dixxon Flannel, To-ak Chocolate, and various ecommerce experts.
You get to find out the challenges involved in growing a business and how you can accelerate your business growth in a highly competitive business environment.
2X Ecommerce Podcast
Hosted by Kunle Campbell, The 2x Eccommerce podcast teaches you customer retention strategies and how you can turn prospective customers into loyal customers.
This startup ecommerce podcast features digital retail experts who bare their minds and reveal the best strategies to leverage existing business growth technologies.
The 2x Eccommerce podcast allows you to hear from founders of successful DTC companies and get insights that can help you to grow your direct-to-consumer business.
The Unofficial Shopify Podcast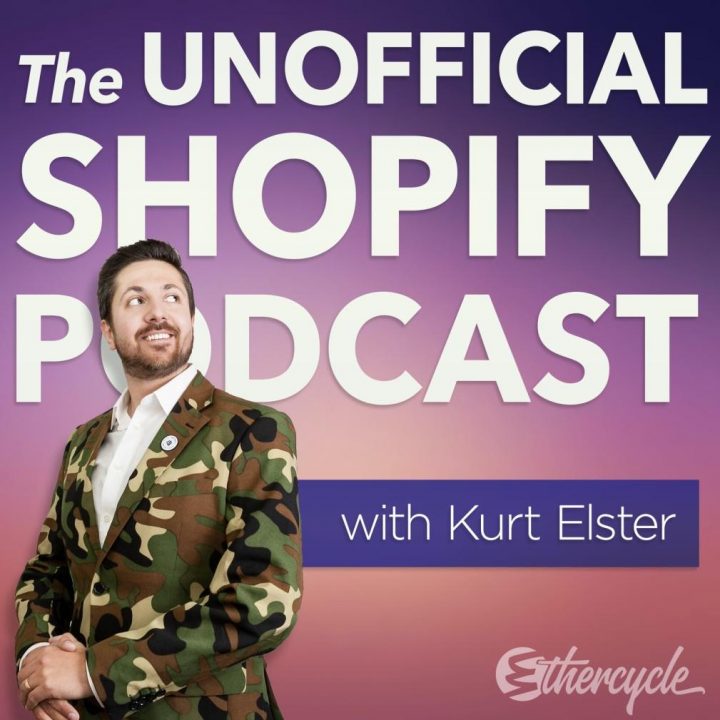 The Unofficial Shopify Podcast, hosted by Kurt Elster, gives great insights into how entrepreneurs can grow their businesses using Shopify.
Shopify store is the biggest marketplace for connecting with buyers and sellers from around the world. Listening to the Unofficial Shopify Podcast can help you learn how to leverage the Shopify online marketplace to grow your brand.
You will hear from successful Shopify entrepreneurs and find out about growth strategies and practical tactics to improve your Shopify business.
The EcommerceFuel Podcast
The host and founder of the CcommerceFuel podcast is Andrew Youderian, a renowned professional in the world of online commerce.
The EcommerceFuel podcast discusses brand-specific and general topics in the ecommerce industry. It is essential for business owners because it helps them build relationships with their customers and grow their stores.
EcommerceFuel has a business development program in partnership with different companies to help them implement industry best practices and improve their revenue generation.
Ecommerce Momentum
Ecommerce Momentum is hosted twice a week by Stephen Peterson, and as the name implies, can help increase your momentum to grow your online business.
It is a highly effective B2B ecommerce podcast that allows entrepreneurs to sell their products on eBay, Shopify, Etsy, and Amazon. Selling on these platforms requires a strong understanding of these platforms because they have their own peculiarities and nuances.
The Ecommerce Momentum podcast allows you to learn practical and effective techniques from successful online store entrepreneurs to start and grow your online store.
My Wife Quit Her Job Podcast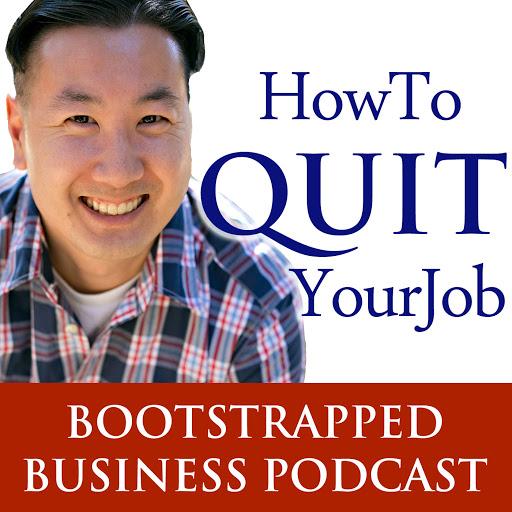 One of the most popular startup ecommerce podcasts available online is the My Wife Quit Her Job Podcast. It discusses the challenges of those who had to quit their jobs to start their online stores.
Hosted by Steve Chou, this podcast provides techniques and strategies that entrepreneurs can utilize to ensure that they grow their online business and improve their brand. The podcast offers several personal interviews that reveal the secret of staying successful in business even after quitting your job.
Steve Chou is known to dig deep and extract critical details relating to specific situations in the ecommerce world, and he owns several successful businesses as well.
Build My Online Store Podcast
Build My Online Store is undoubtedly one of the best ecommerce podcasts since it shares the experiences, struggles, failures, and successes of two online entrepreneurs, Travis Marziani and Terry Lin.
Every Sunday, they discuss the different mistakes they made while building their online store and strategies to grow their online store. It is an informative and highly engaging ecommerce and dropshipping podcast for starters in the ecommerce industry.
The Jason & Scot Show
The Jason & Scot show is hosted every week by Jason Goldberg, a self-acclaimed "Retailgeek," who is also the chief commerce strategy officer at Publicis Communications. The show is co-hosted by Scot Wingo, the CEO of GetSpiffy and Founder and Executive Chairman of Channel Advisor.
Every week, professionals and industry leaders are interviewed, and the show also gives news updates and growing trends in ecommerce.
Smart Passive Income
The Smart Passive Income Podcast is an engaging ecommerce B2B podcast that is suitable for startup entrepreneurs
It is hosted by Pat Flynn and is designed to coach startup business owners on how best they can kick their businesses into high gear.
Wrap up/Recommendations
We have discussed the reasons for the growing popularity of ecommerce podcasts and listed some of the best ecommerce podcasts.
You can listen to any of these ecommerce podcasts on our list, including our very own Cart Insiders, and find ways to sustain and grow your business. Let these industry experts guide you to improving your brand and excelling in the world of ecommerce.
And remember, if you're just starting your ecommerce business, or wanting to double your sales, get a free trial and see how Omnisend's marketing automation platform can kick your business into the next gear.
Special thanks to our friends at
Omnisend
for their insights on this topic.