It went by in a flash, but Day 3 of the Power to the Marketer Festival has come and gone (although you can still re-watch your favorite sessions on demand or catch the ones you missed). Read on to gain insights shared on this jam-packed day of sessions and keynotes.
It's no surprise that the world continues to change, and marketers need to adapt to the new ways customers are shopping and interacting with their favorite brands. The aim of the speakers on Day Three of the festival was to help you integrate the learnings from Days One and Two and carry them into the future. Getting comfortable with innovation and reaching new audiences is the name of the game to stay relevant to customers. 
There are many innovative ways brands are staying relevant and finding new customers, as well as using the evolving tools offered by SAP Emarsys to deepen personalization. There isn't just one way to accomplish that, though, so to tell the story right, we have — in association with Vogue Business — brought together a host of speakers working with expert brands from across the globe. 
In addition to the great brands participating in the festival, Day Three brought a wealth of Emarsys product training and best-practices sessions to help marketers make the most of all the tools at our disposal as marketers.
Read on to find out more about all of the fun ideas shared on the final day of the festival.
Constant Innovation in an Increasingly Complex World
Marketers are called to stay on top of an evolving landscape with ever-greater responsibilities. Constant innovation is key to staying in front of customers and attracting new ones. But how do brands build innovation into their DNA so that it's a part of everything they do? SAP Emarsys Head of Customer Engagement Tom Bird walked us through what felt like an hour's worth of information in a value-packed brief presentation focusing on the ways brands have and continue to innovate, and how that can inspire your brand's growth.
So how do brands grow? Is it by listening to customers, or by tapping into the genius and creativity of their team? A bit of both, it turns out. By knowing what is possible and what your martech stack can do, you can present customers with experiences that delight them and solve for problems they have.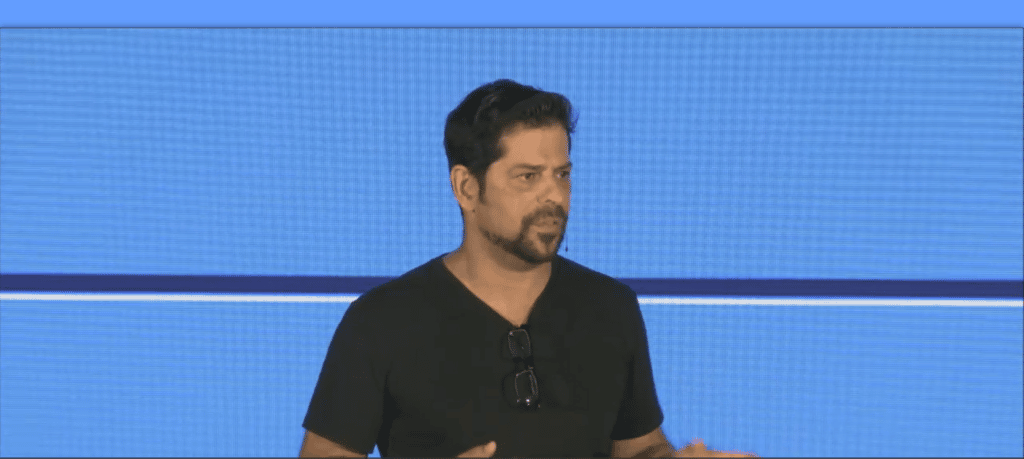 "Innovation is doing things differently,
and doing different things."

Tom Bird
Head of Customer Engagement, SAP Emarsys
Decision Making in a Digital World
Eva Kruse, Group SVP, Global Engagement and Impact of Pangaia, the sustainable clothing company, led us through a thought-provoking exploration of her brand's organic, rapid growth, their digital strategy, and the broader questions of making a difference in the world while still providing a product customers want to buy. She provided a far-ranging exploration of brand authenticity and tips for choosing partners and social media influencers that will represent your brand in an organic, meaningful way.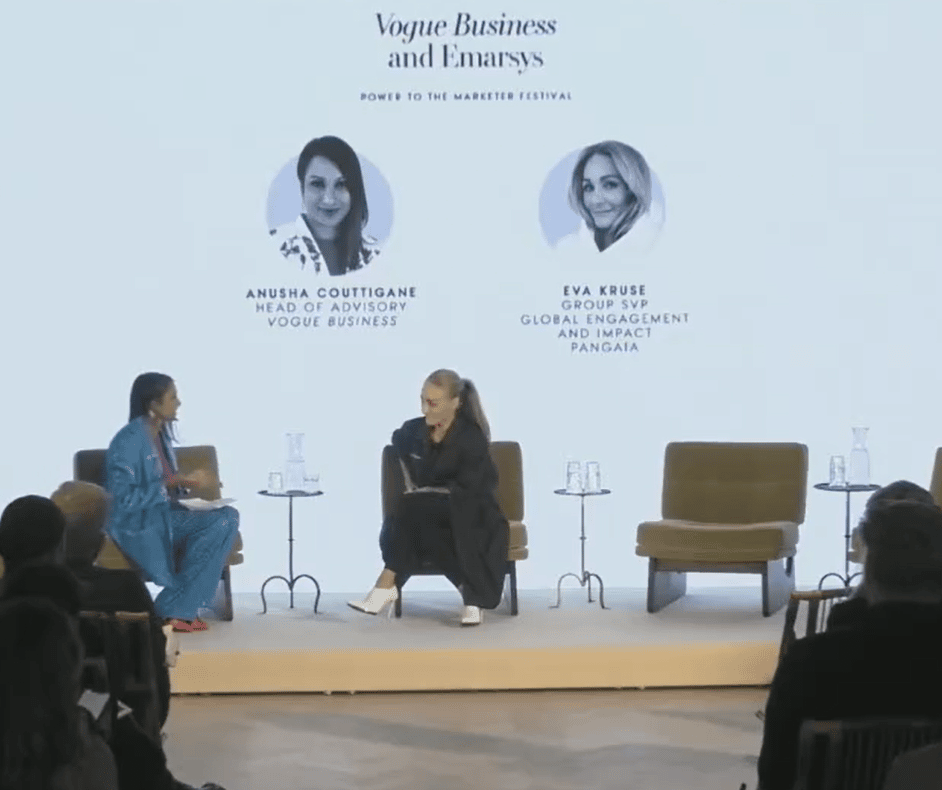 Find Your Tribe: Understanding New Audiences and How to Reach Them
In a dynamic conversation between executives of some of today's most exciting brands and industry leaders, this panel explored the new ways that customers are creating subcultures and gravitating to individualized experiences with the brands and ideas that draw them. Maria O'Sullivan Abeyratne, Founder of Adaptista, the brand that promotes accessible clothing for all, Kristina Karassoulis, Head of Luxury Brand Partnerships for TikTok, Gracie Irons, Head of Social for shoe brand Kat Maconie, and Zeena Shah, Editor at Vogue, engaged in an insightful exploration of what it takes to foster community with your customers and tap into the places where enthusiasts congregate online to bring your brand organically to new customers.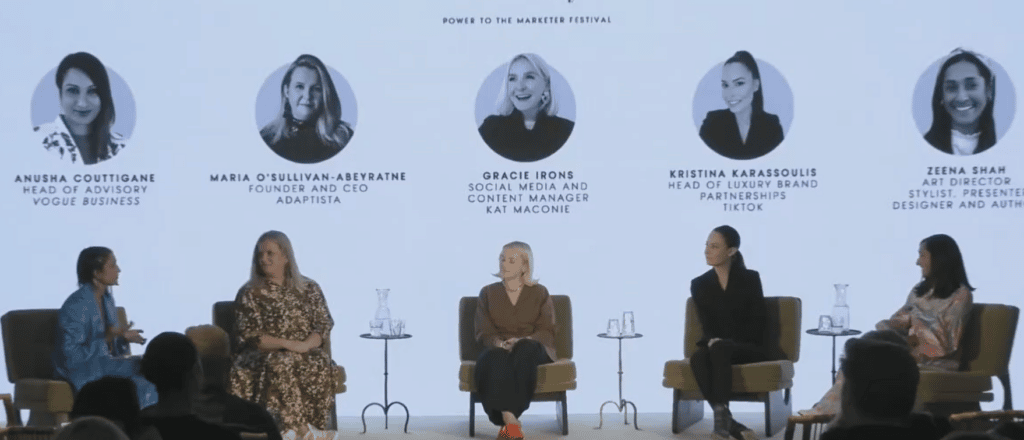 Building Customer Experiences that Pay the Bills
With marketers taking on an increasing level of responsibility, marketing today goes beyond branding and even customer acquisition. Marketing's increased role as a revenue center means learning how to treat each customer as an individual to drive growth and purchase decisions.  
Emarsys CX Consultants Alicia Burns and Ellie Quacquarelli went in-depth into the process of crafting unique omnichannel marketing plans in their jam-packed session, "Strategic Planning Workshop: CX Builds That Pay the Bills." The workshop covered how to identify key areas of opportunity, pair those with tech capabilities, team bandwidth, and your brand's core strengths and values to create a plan that gets results. 
Short Videos from Day Three of Power to the Marketer
With a host of world-class brands already on the books on Days One and Two, Day Three kept the momentum going. There was so much actionable insight packed into every session, you may be going back to rewatch for months. (And we encourage that!). But if you want a quick smattering of some of the highlights of the day, watch the short clips below. 
How Conversational Messaging Connects with Audiences on Their Terms
Sinch is a CPaaS (Communications Platform as a Service provider) that helps brands send text messages to large numbers of customers and to make video and voice calls. 
Here's what Sunni Dhami, Director of Product Marketing, had to say about communicating with customers across multiple platforms.
"So communicating with your customers in a conversational manner on the channels that they want to use, and they're going to use most of them. And then, it's also about applying new technology, adopting those two-way channels, natural language, understanding and leveraging AI, and having those conversations at scale."
—Sunni Dhami, Director of Product Marketing, Sinch
How American Golf Uses Personalization to Ace Customer-Centricity
We were joined by American Golf discussing the ways in which they use personalization to stay customer-centric. 
Personalization requires understanding your customers and centralizing data in a way that lets you provide a seamless, individualized experience wherever the customer chooses to engage. It requires creating a full picture of all your different touch points coming together into one cohesive whole. American Golf is partnering with Emarsys and maximizing the platform's capability to offer "the right message to the right customer at the right time on the right channel," as Executive Director of CMR Scott Taylor shared during his information-packed session. 
He went on, "We've been using automations to try to influence that journey across different segments… That's proven really successful. We're starting to scale across our website, not just across email."
Using Actionable Insights to Enhance Personalization
Ryan Jackson, Customer Success Manager of Emarsys, presented on Using Actionable Insights to Enhance Personalization. Gathering customer insights is critical to communicating with audiences in an engaging, personalized way, and Jackson shared several tools that help marketers do that seamlessly and at scale. 
"Even if we gained a lead and they didn't make a purchase, that lead still has a lot of value and we put a lot of work into actually earning that lead. And so what we do from here can help us maximize our revenue potential. And so we follow up with incentives. We look at content, specifics of the products, the categories that they were actually shopping. And so having access to that data and then being able to take that data and turn that around into more interest-based recommendations and actually delivering them recommendations based on what they care about, that's the benefit of utilizing the data that we learn from events."
— Ryan Jackson, Customer Success Manager, Emarsys
This is just a taste of the information-packed sessions in Day Three of the Power to the Marketer Festival.

Keeping the Fun Going! More Great Content
The festival surpassed even our greatest hopes for marketing insights, synergies, learnings, and an all-out celebration of the hard work that marketers around the world do. 
From main stage sessions in New York, London, and more, to break-out sessions filled with innovative ideas, how-tos, actionable takeaways and insights to help fuel your revenue generation for months and even years, the festival offered a wealth of marketing know-how. 
But just because the live events are coming to a close, that doesn't mean the learning has to stop – you can visit the festival portal to watch any sessions you missed. It's Never Too Late to Get the Most out of the Festival! 
Whether you're interested in hearing use cases, maximizing your data, enhancing personalization, increasing customer lifetime value, or in any way powering up your marketing, we have inspiration waiting for you.
Handpicked Related Content:
Special thanks to our friends at
Emarsys
for their insights on this topic.